Flashcards for NEET Biology are designed to boost your NEET preparation. Find below flashcards for Cell Cycle and Cell Division. These flashcards on Cell Cycle and Cell Division are prepared as per the NEET syllabus. This is helpful for aspirants of NEET and other exams during last-minute revision. Flashcards For NEET Biology – Cell Cycle and Cell Division, covers all the important points that are frequently asked in the exam. Check BYJU'S for the full set of Flashcards and Study material for NEET Biology. Solve NEET Biology MCQs to check your understanding and outperform in the exam.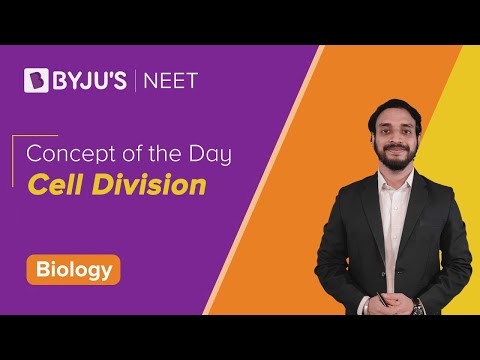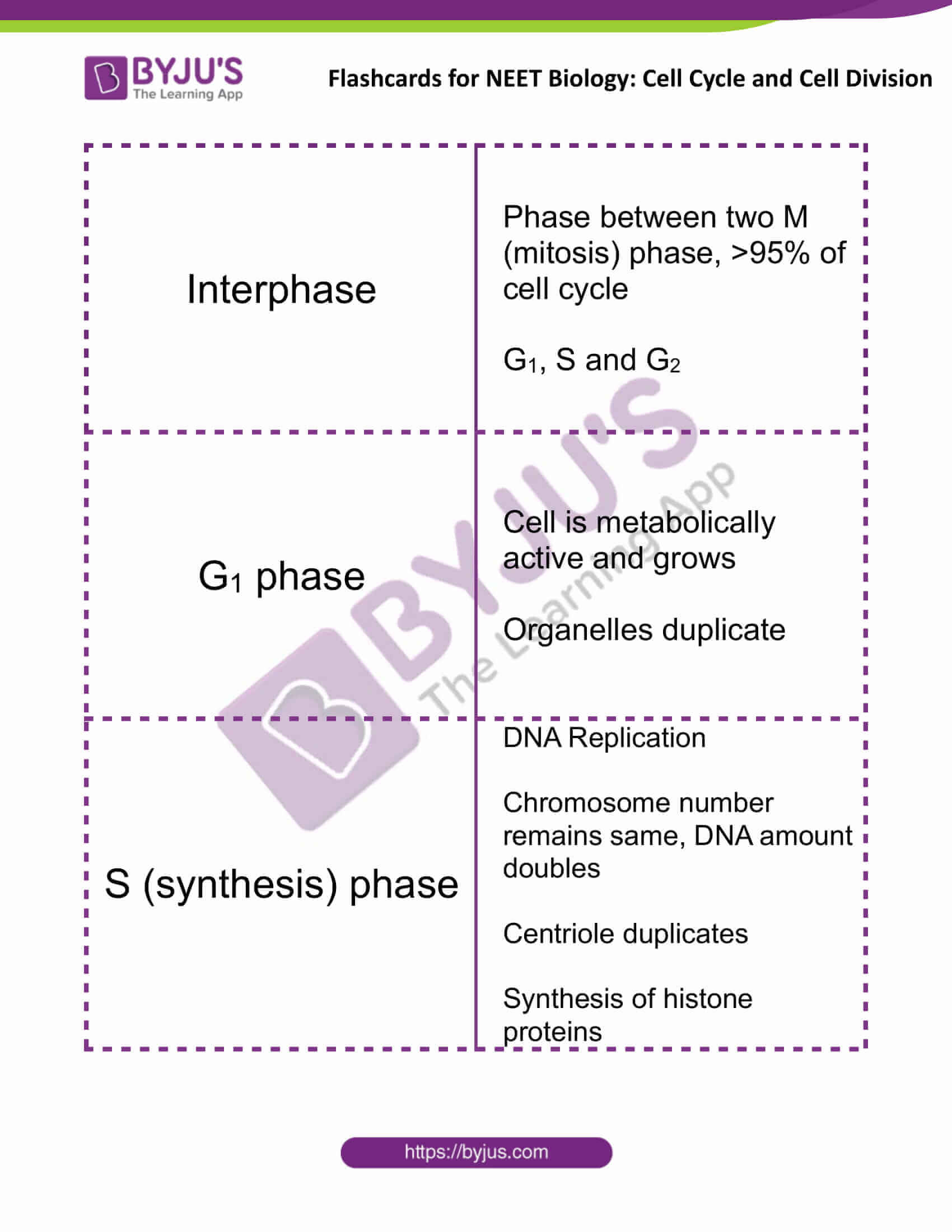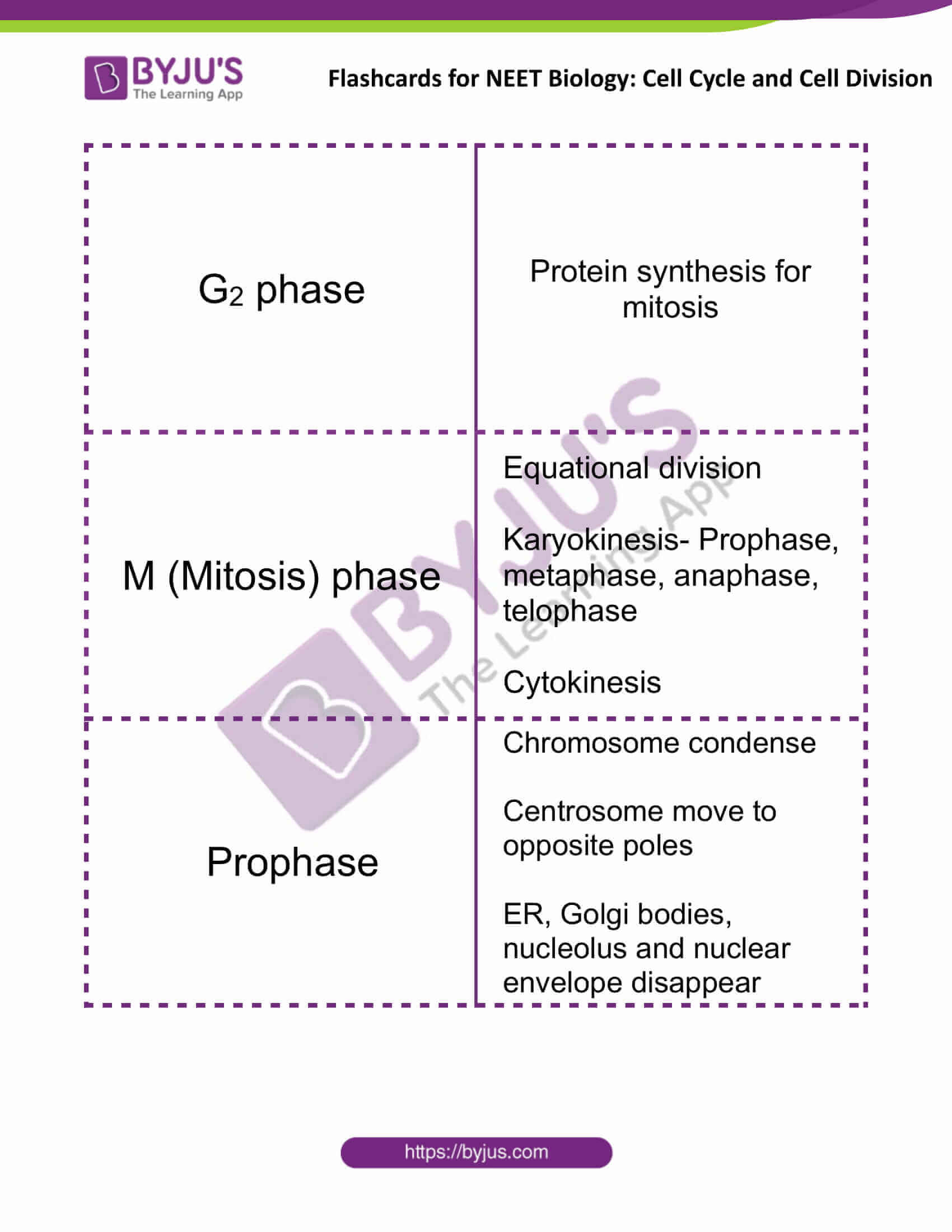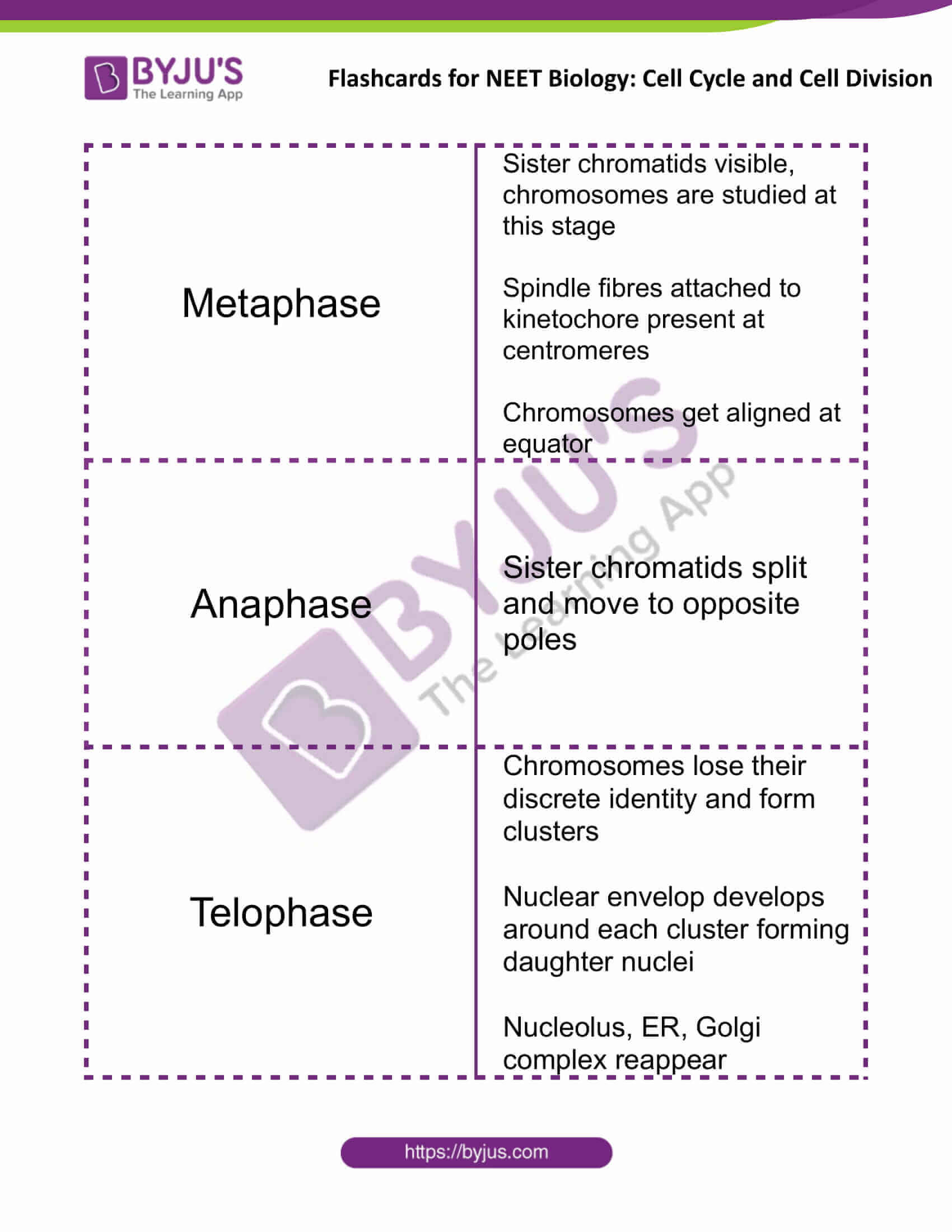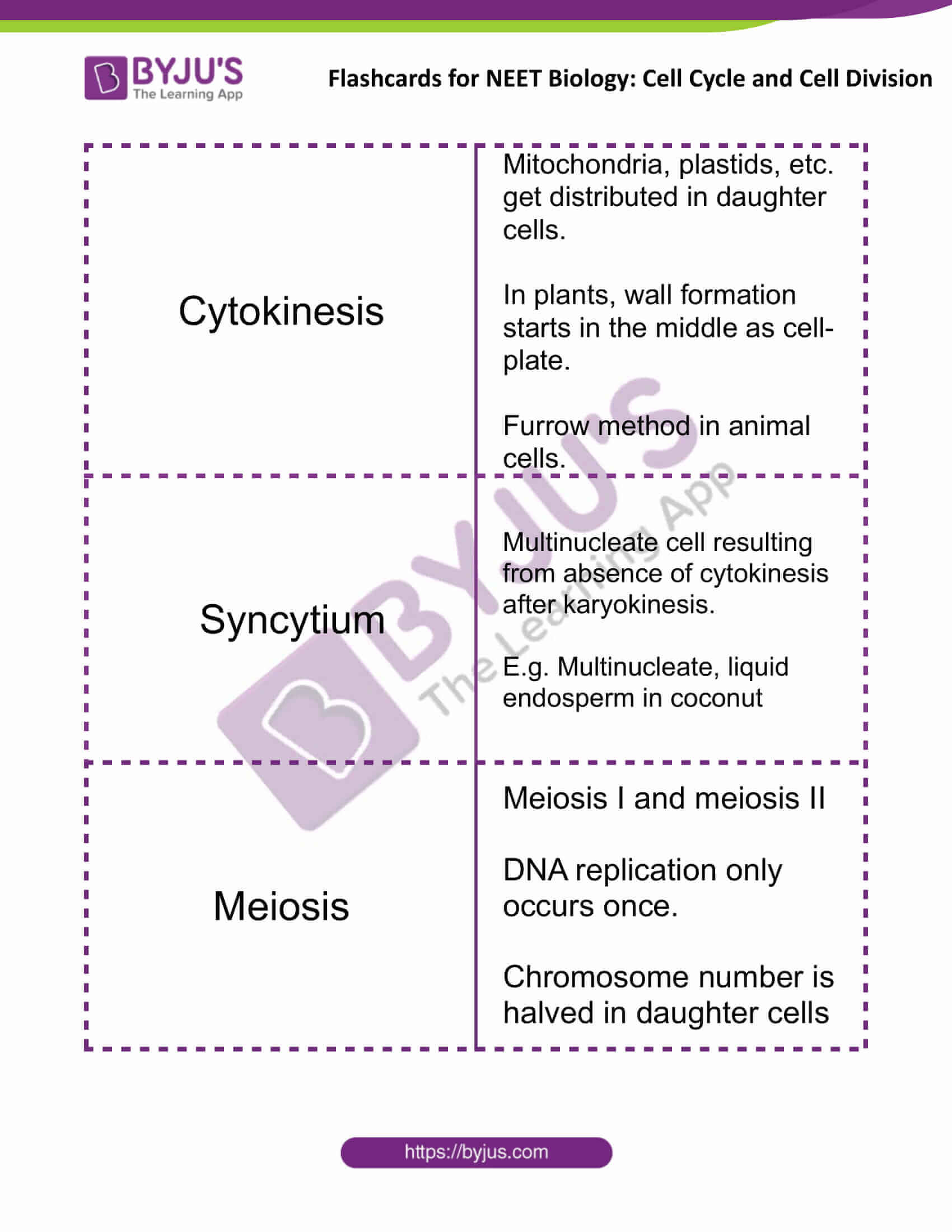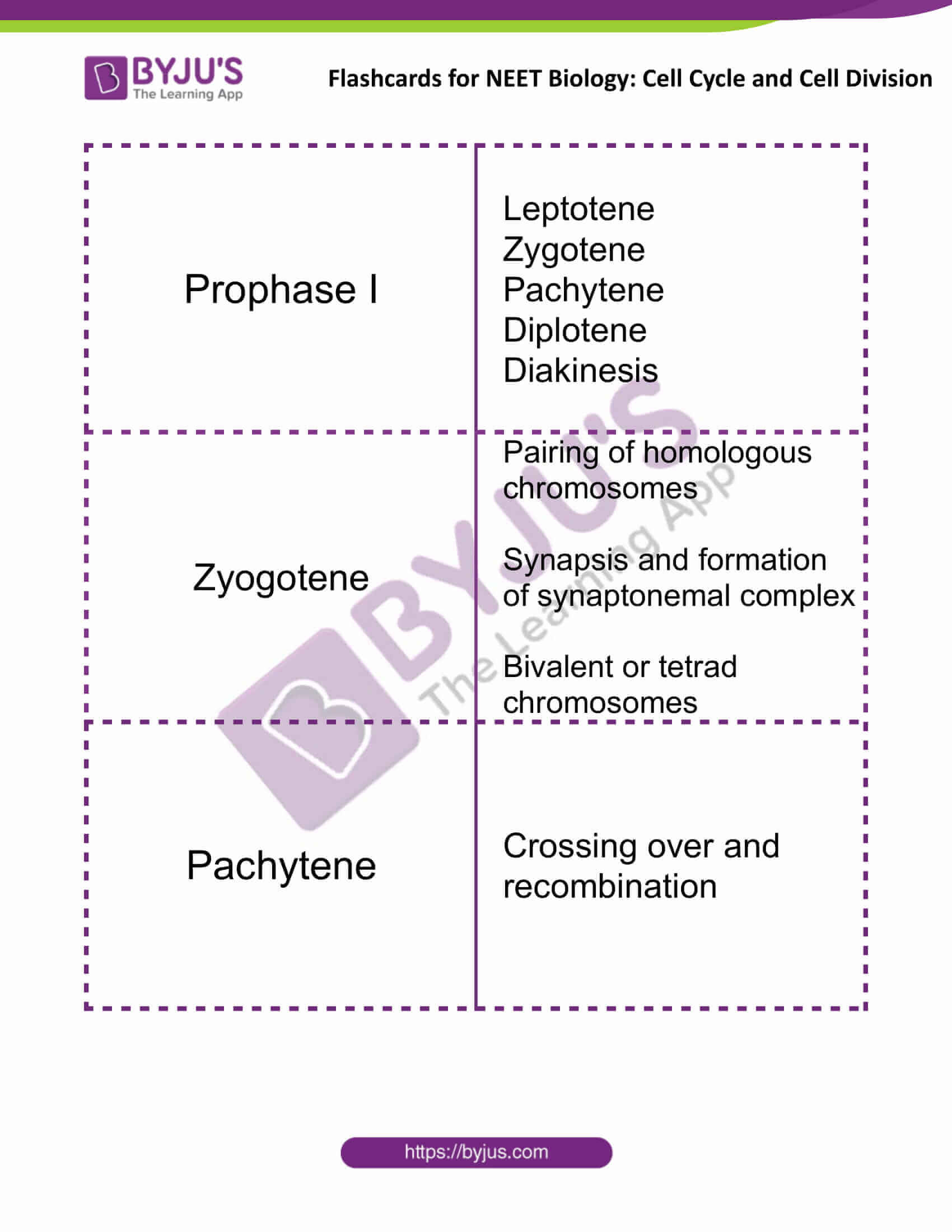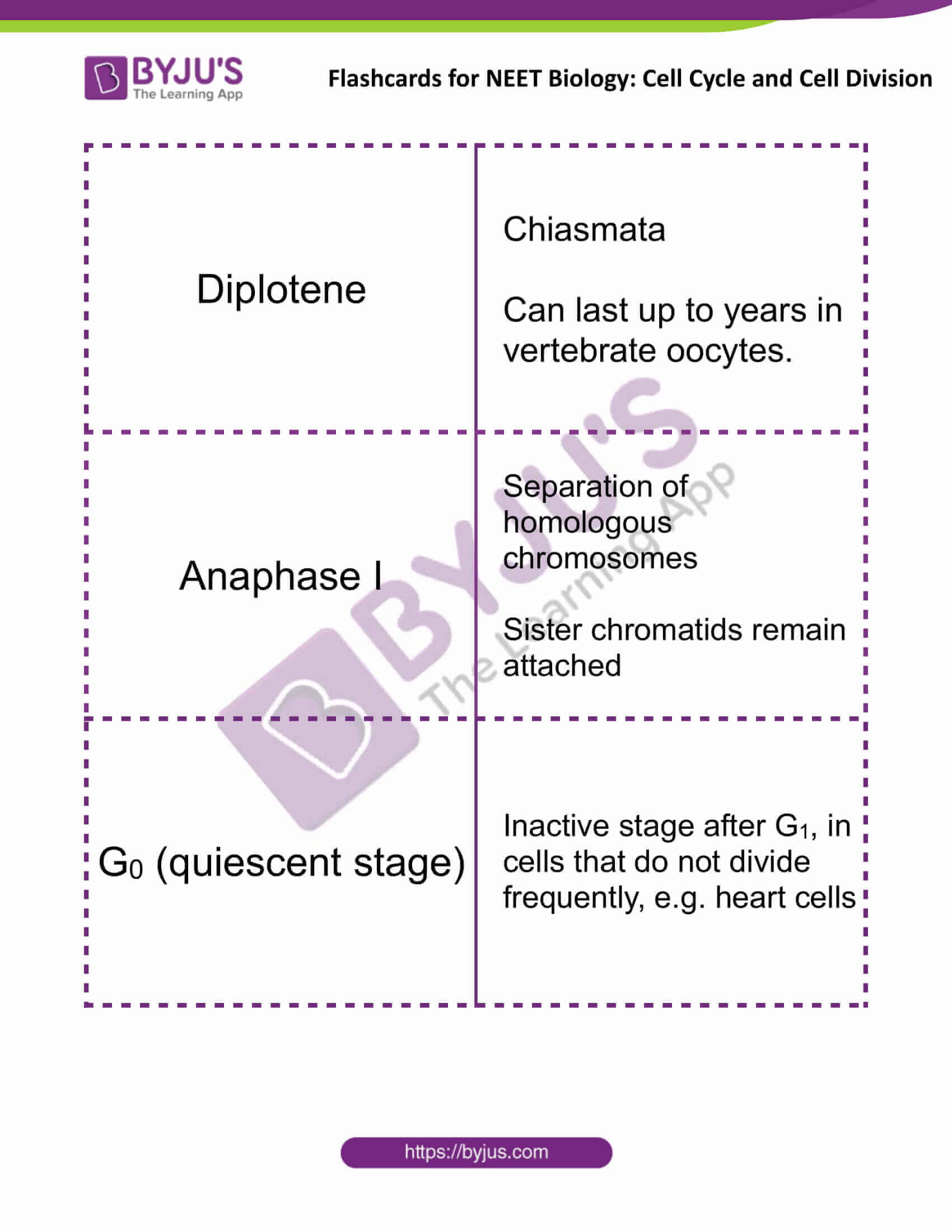 | | | |
| --- | --- | --- |
| Name of the NEET sub-section | Topic | Flashcards helpful for |
| Biology | Cell Cycle and Cell Division | NEET exams |
Cell Cycle and Cell Division

Interphase
The phase between two M (mitosis) phase, >95% of cell cycle

G1, S and G2

G1 phase
Cell is metabolically active and grows

Organelles duplicate

S (synthesis) phase
DNA Replication

Chromosome number remains the same, DNA amount doubles

Centriole duplicates

Synthesis of histone proteins

G2 phase
Protein synthesis for mitosis
M (Mitosis) phase
Equational division

Karyokinesis- Prophase, metaphase, anaphase, telophase

Cytokinesis

Prophase
Chromosome condense

Centrosome move to opposite poles

ER, Golgi bodies, nucleolus and nuclear envelope disappear

Metaphase
Sister chromatids visible, chromosomes are studied at this stage

Spindle fibres attached to kinetochore present at centromeres

Chromosomes get aligned at the equator

Anaphase
Sister chromatids split and move to opposite poles
Telophase
Chromosomes lose their discrete identity and form clusters

Nuclear envelop develops around each cluster forming daughter nuclei

Nucleolus, ER, Golgi complex reappear

Cytokinesis
Mitochondria, plastids, etc. get distributed in daughter cells.

In plants, wall formation starts in the middle as cell-plate.

Furrow method in animal cells.

Syncytium
Multinucleate cell resulting from absence of cytokinesis after karyokinesis.

E.g. Multinucleate, liquid endosperm in coconut

Meiosis
Meiosis I and meiosis II

DNA replication only occurs once.

Chromosome number is halved in daughter cells

Prophase I
Leptotene

Zygotene

Pachytene

Diplotene

Diakinesis

Zyogotene
Pairing of homologous chromosomes

Synapsis and formation of synaptonemal complex

Bivalent or tetrad chromosomes

Pachytene
Crossing over and recombination
Diplotene
Chiasmata

Can last up to years in vertebrate oocytes.

Anaphase I
Separation of homologous chromosomes

Sister chromatids remain attached

G0 (quiescent stage)
Inactive stage after G1, in cells that do not divide frequently, e.g. heart cells
Get access to the full set of flashcards for NEET Biology, only at BYJU'S.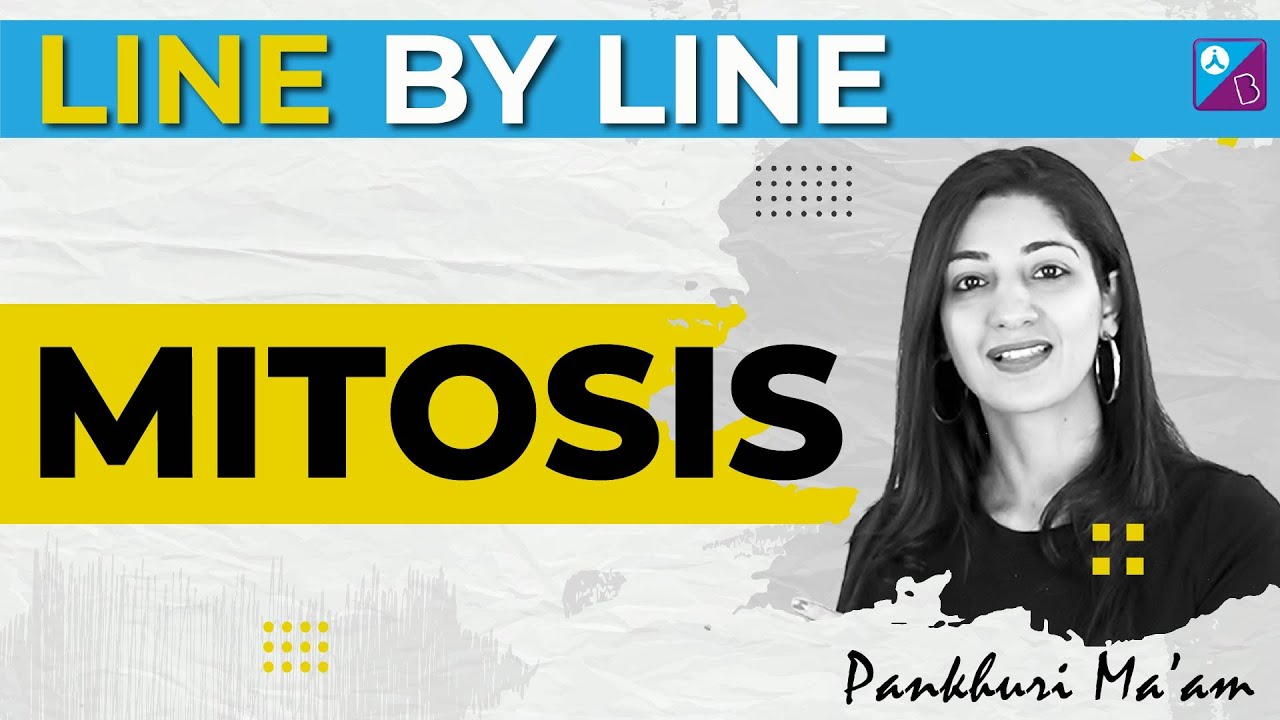 Also Check:
NEET Flashcards: Structural Organisation In Animals
NEET Flashcards: Cell The Unit Of Life
NEET Flashcards: Reproduction In Organisms