Flashcards for NEET Biology are designed to boost your NEET preparation. Find below flashcards for Animal Kingdom. These flashcards on Animal Kingdom are prepared as per the NEET syllabus. This is helpful for aspirants of NEET and other exams during last-minute revision. Flashcards For NEET Biology – Animal Kingdom, covers all the important points that are frequently asked in the exam. Check BYJU'S for the full set of Flashcards and Study material for NEET Biology. Solve NEET Biology MCQs to check your understanding and outperform in the exam.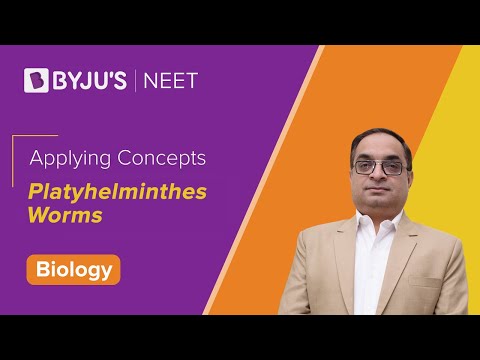 | | | |
| --- | --- | --- |
| Name of the NEET sub-section | Topic | Flashcards helpful for |
| Biology | Animal Kingdom | NEET exams |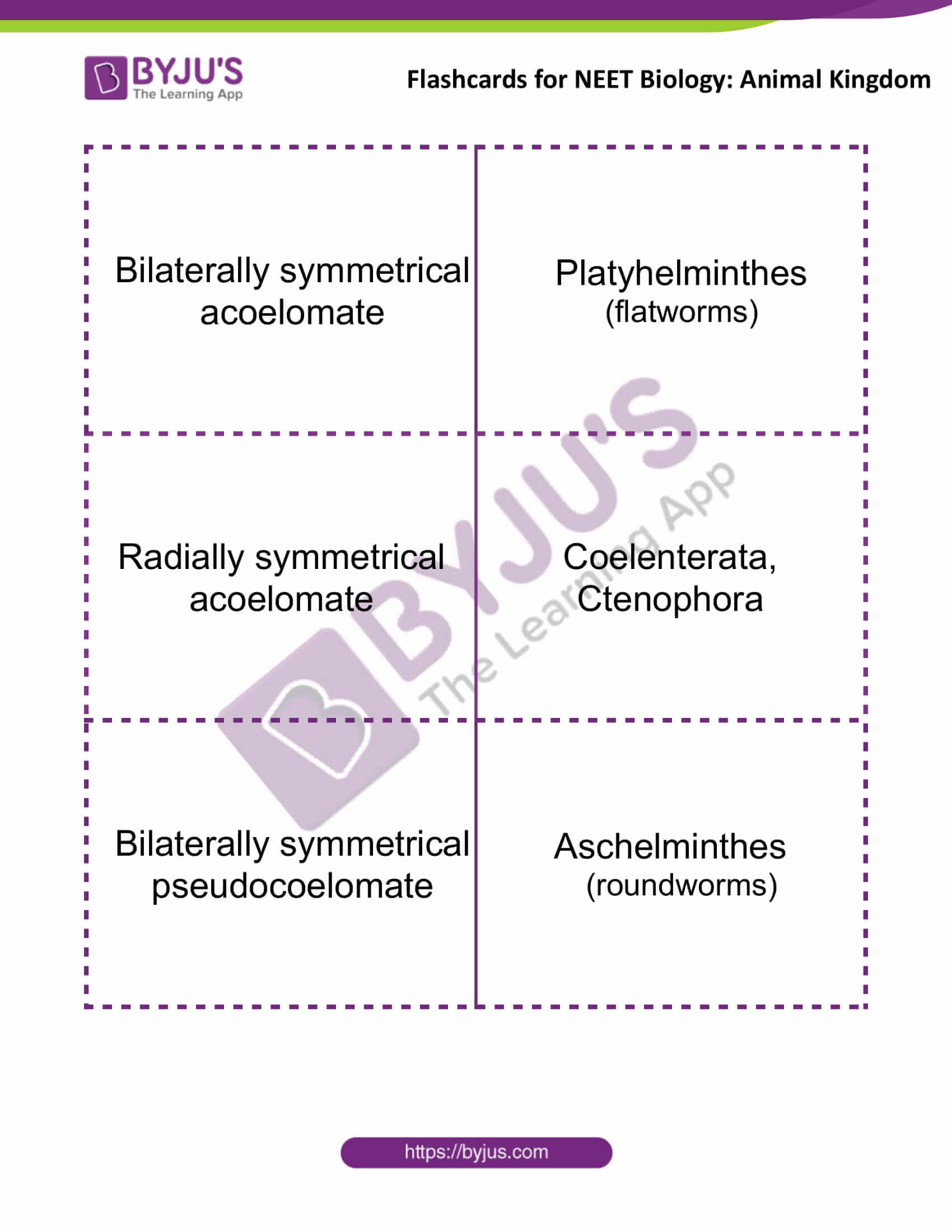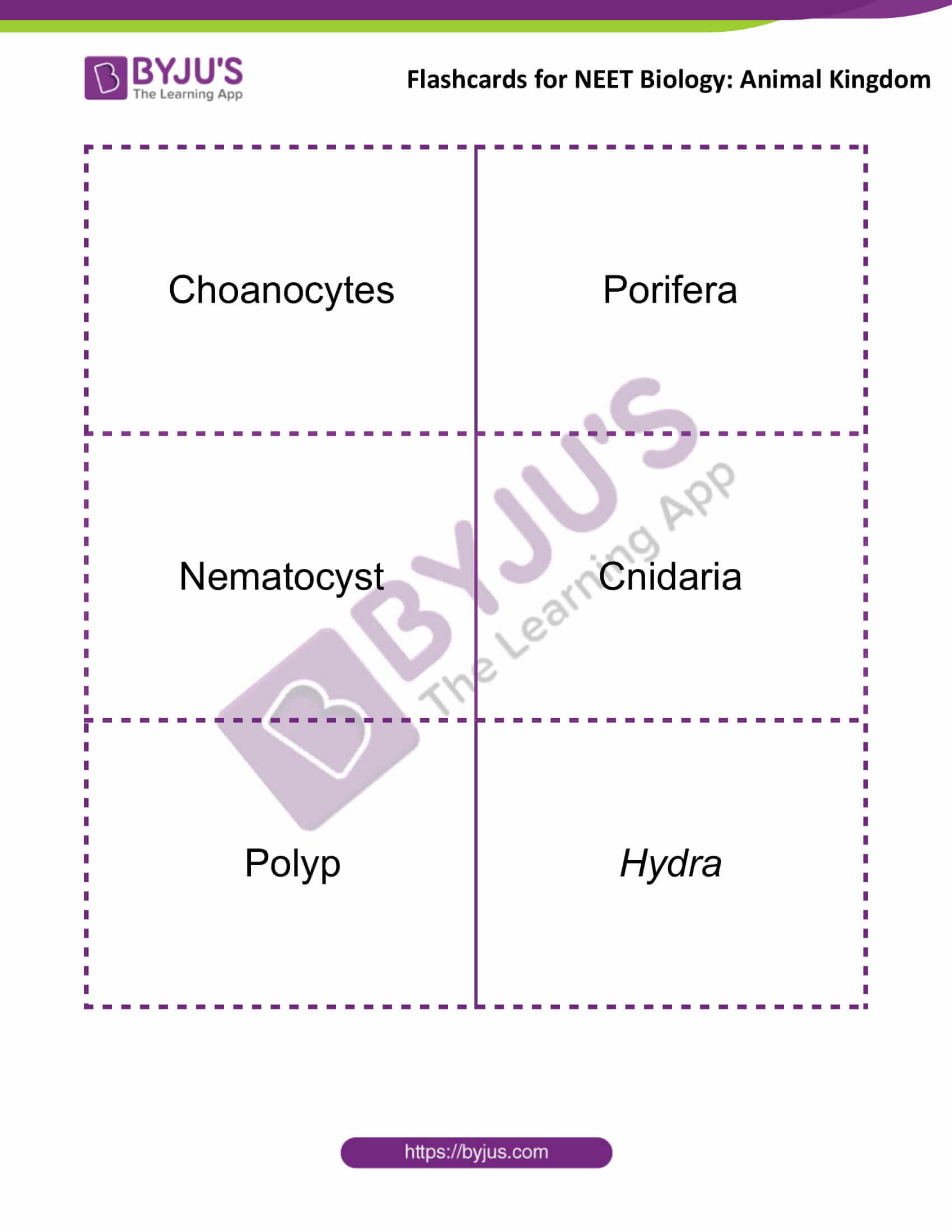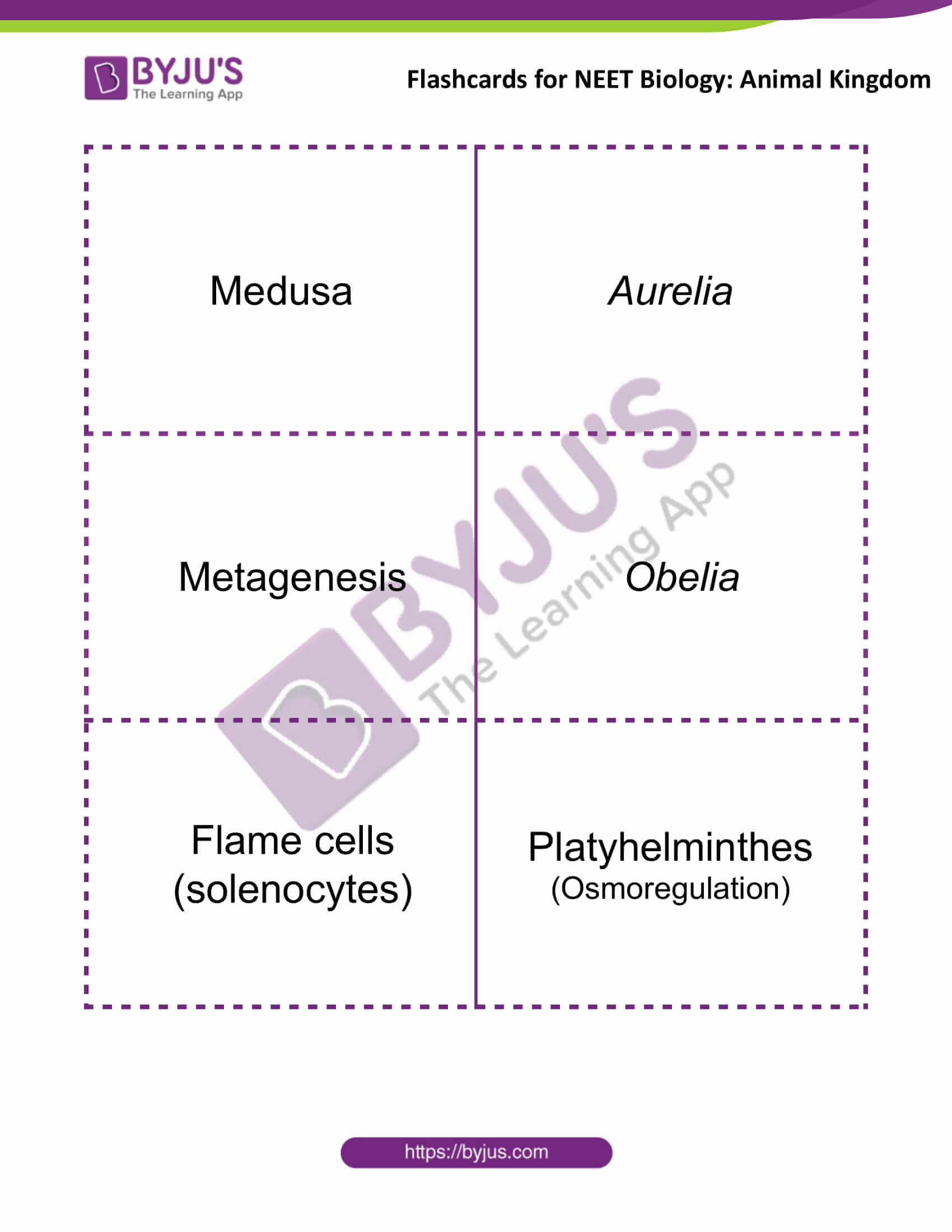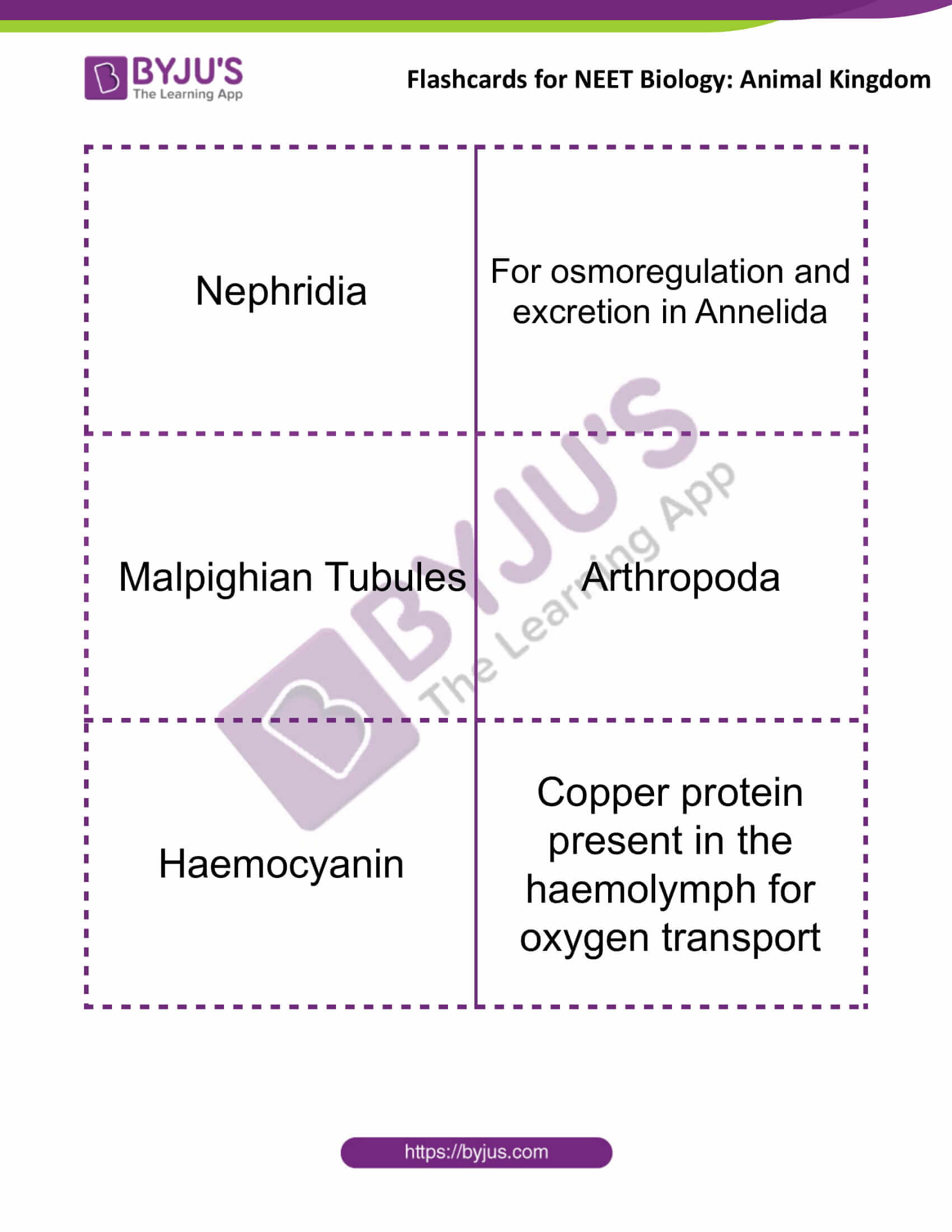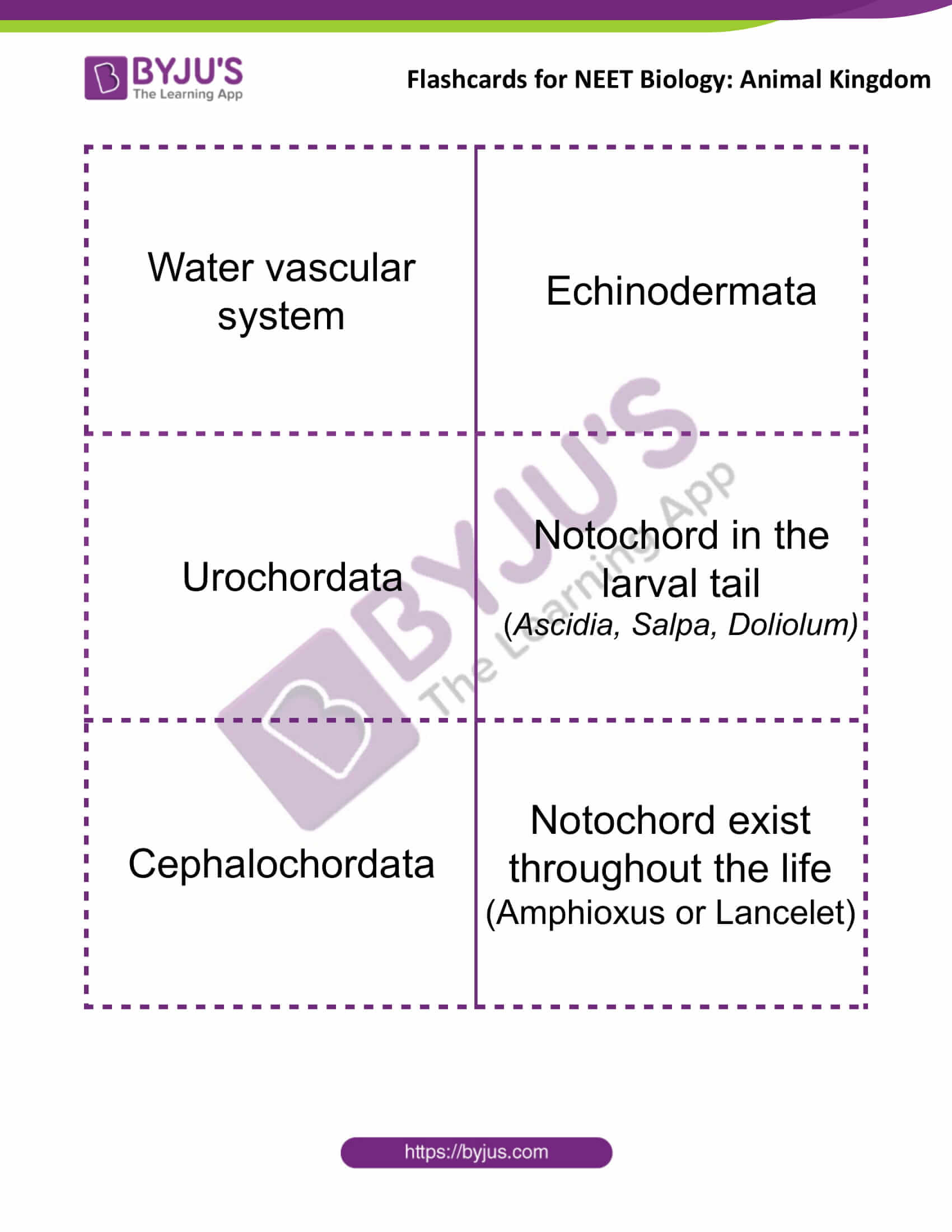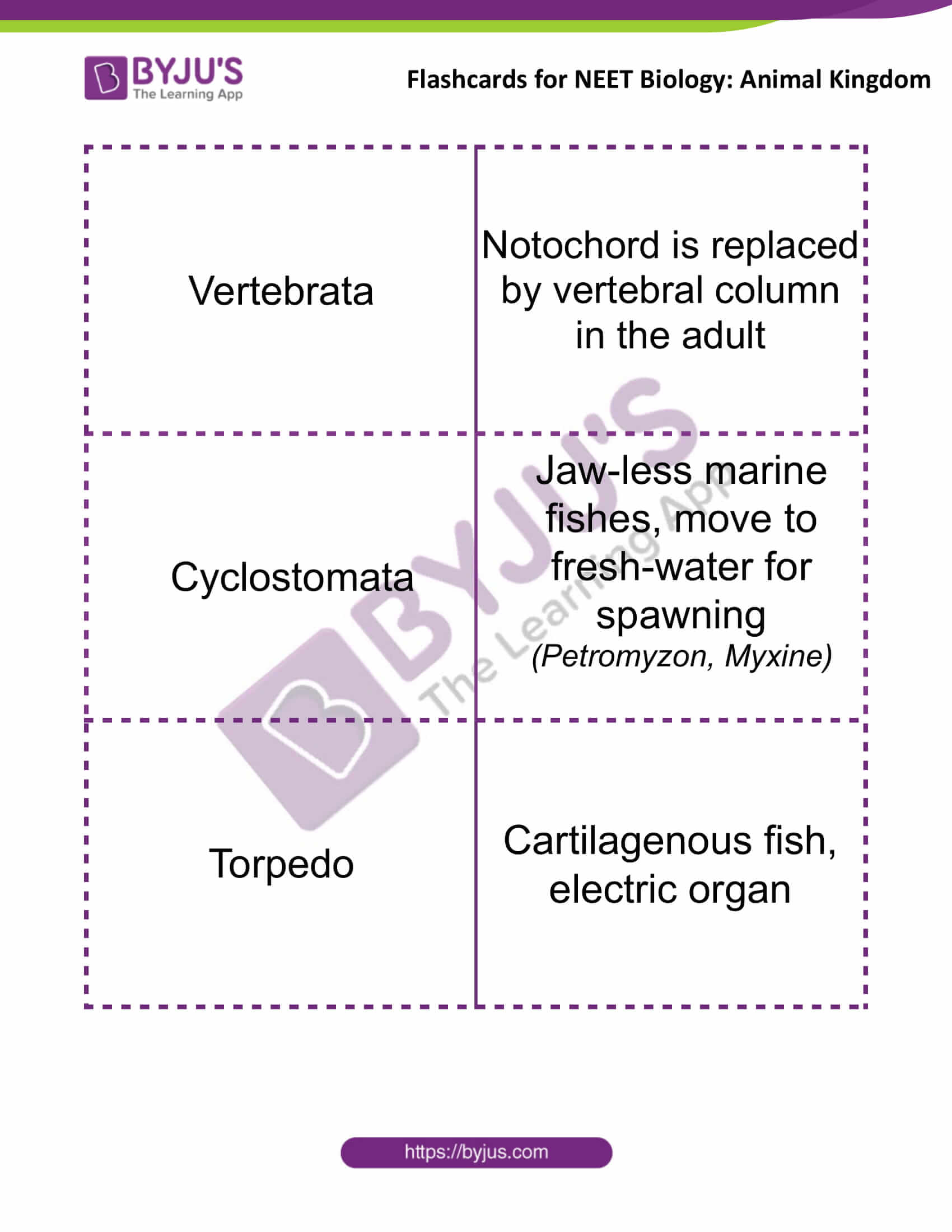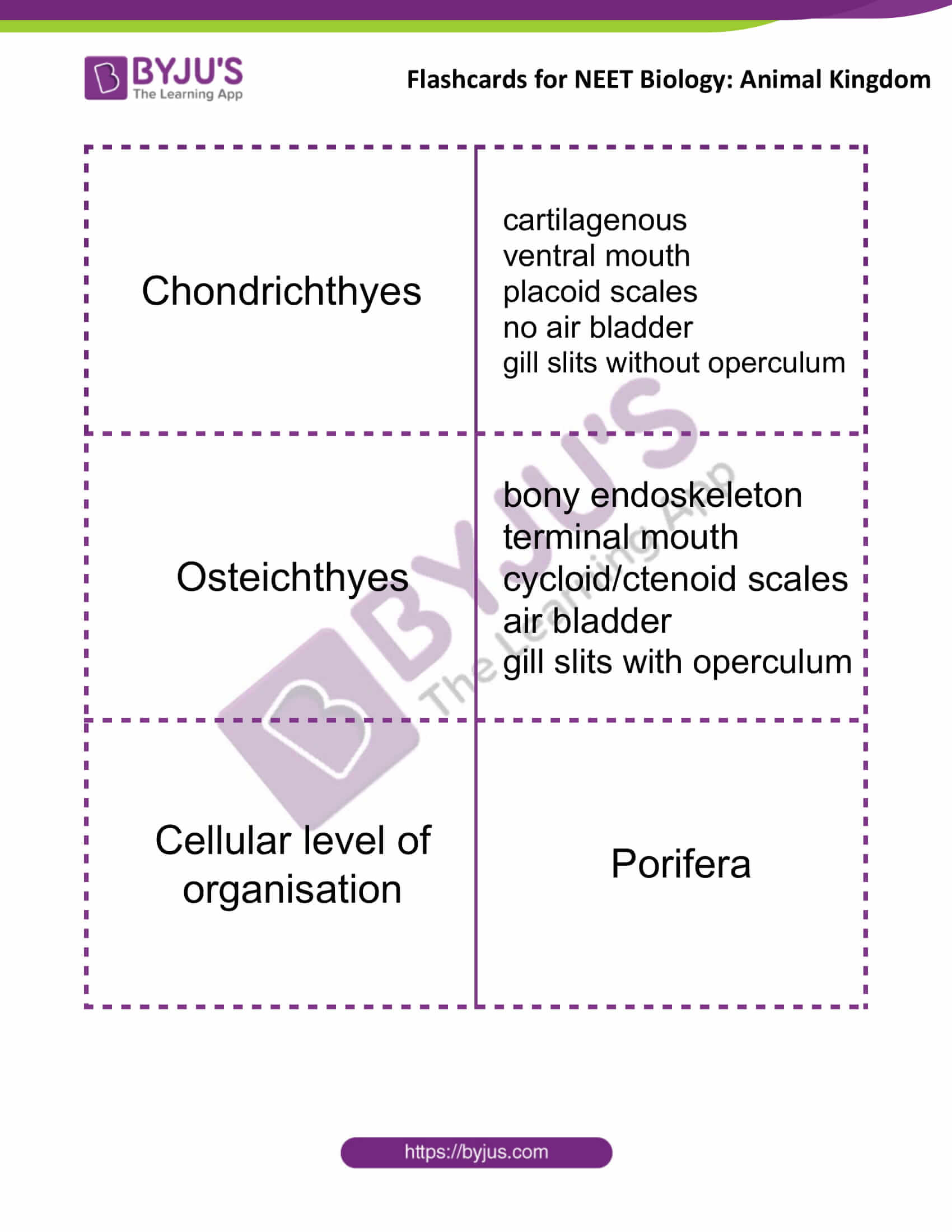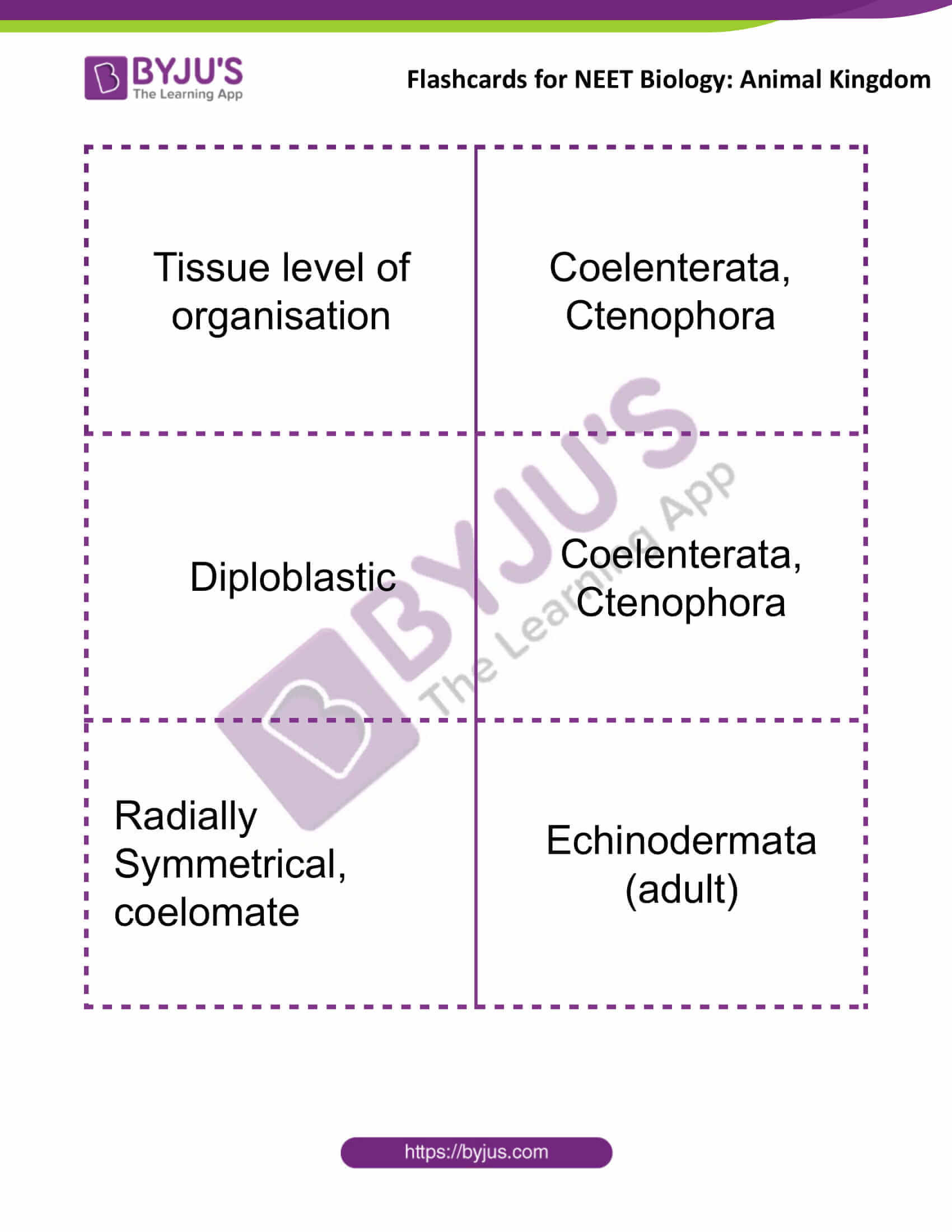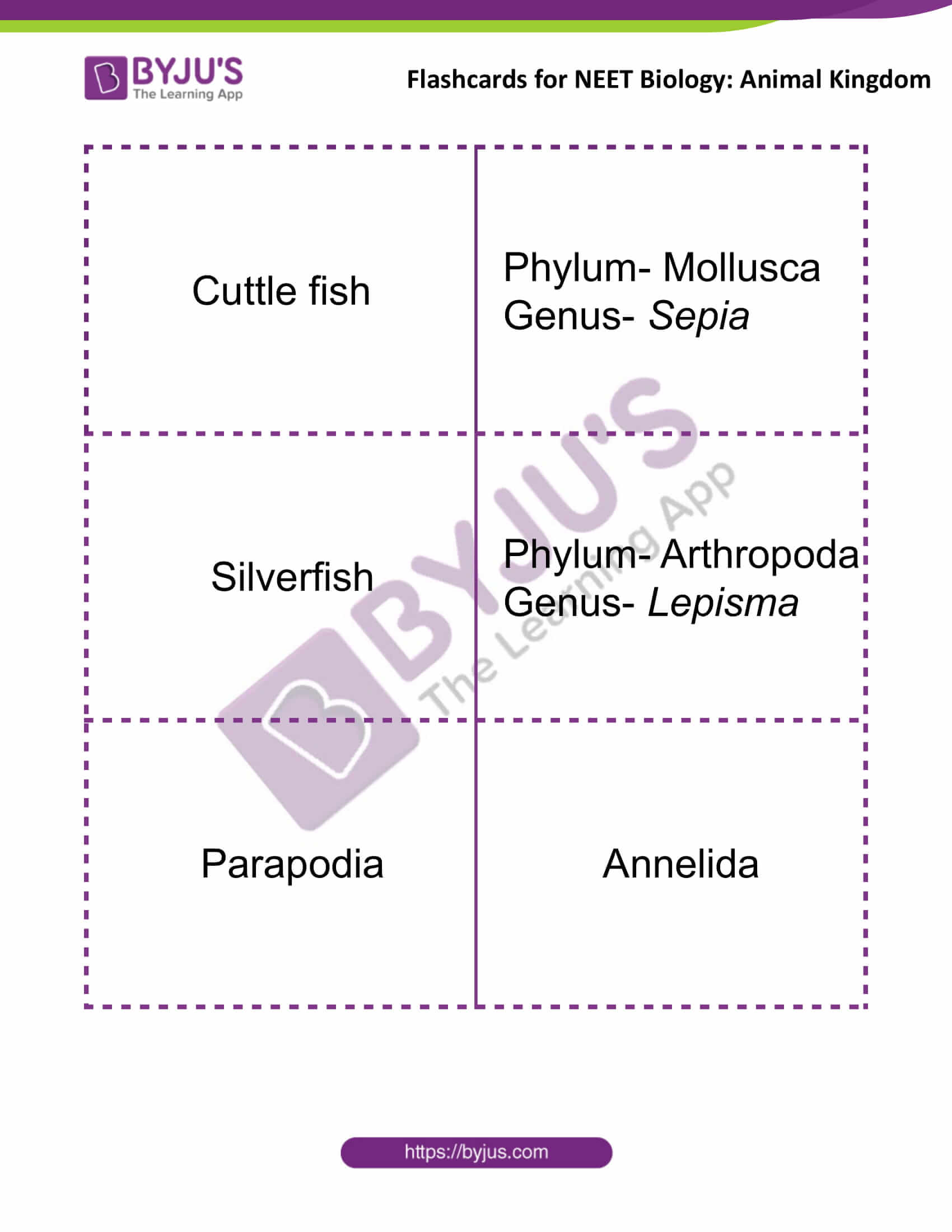 Animal Kingdom

Bilaterally symmetrical acoelomate
Platyhelminthes (flatworms)
Radially symmetrical acoelomate
Coelenterata, Ctenophora
Bilaterally symmetrical pseudocoelomate
Aschelminthes

(roundworms)

Choanocytes
Porifera
Nematocyst
Cnidaria
Polyp
Hydra
Medusa
Aurelia
Metagenesis
Obelia
Flame cells (solenocytes)
Platyhelminthes

(Osmoregulation)

Nephridia
For osmoregulation and excretion in Annelida
Malpighian Tubules
Arthropoda
Haemocyanin
The copper protein present in the haemolymph for oxygen transport
Water vascular system
Echinodermata
Urochordata
Notochord in the larval tail

(Ascidia, Salpa, Doliolum)

Cephalochordata
Notochord exist throughout life

(Amphioxus or Lancelet)

Vertebrata
The notochord is replaced by a vertebral column in the adult
Cyclostomata
Jaw-less marine fishes, move to fresh-water for spawning

(Petromyzon, Myxine)

Torpedo
Cartilaginous fish, electric organ
Chondrichthyes
cartilaginous

ventral mouth

placoid scales

no air bladder

gill slits without operculum

Osteichthyes
bony endoskeleton

terminal mouth

cycloid/ctenoid scales

air bladder

gill slits with operculum

The cellular level of organisation
Porifera
Tissue level of organisation
Coelenterata, Ctenophora
Diploblastic
Coelenterata, Ctenophora
Radially Symmetrical, coelomate
Echinodermata (adult)
Cuttlefish
Phylum- Mollusca

Genus- Sepia

Silverfish
Phylum- Arthropoda

Genus- Lepisma

Parapodia
Annelida
Get access to the full set of flashcards for NEET Biology, only at BYJU'S.
Also See:
NEET Flashcards: Structural Organisation In Animals
NEET Flashcards: Digestion And Absorption
NEET Flashcards: Breathing And Exchange Of Gases
NEET Flashcards: Body Fluids And Circulation
NEET Flashcards: Excretory Products And Their Elimination
Recommended Video: