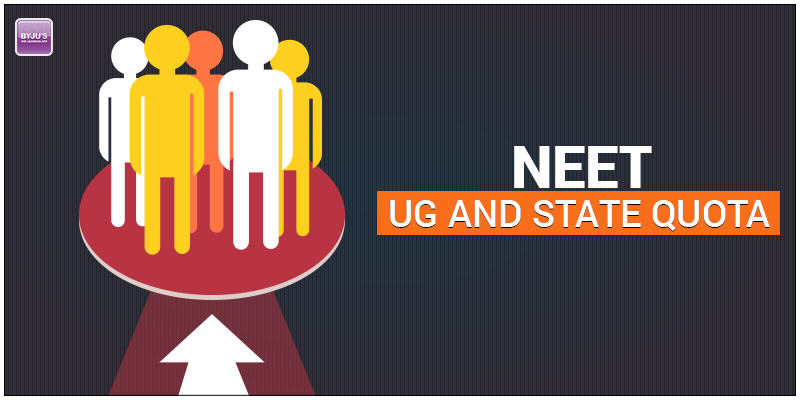 NEET
National Eligibility cum Entrance Test (NEET) is a national level, one-tier medical entrance test regulated by the NTA (National Testing Agency). Admissions for MBBS and BDS programmes in government or private medical colleges in India will solely be based on the NEET score. Aspirants who are seeking admission in MBBS or BDS courses in India must qualify NEET Exam. Some students find it difficult to understand the admission and counselling process of NEET. This article helps to understand NEET-UG and State quota.
Also see: NEET notes
NEET 2022 Paper Live Discussion with Solutions | NEET 2022 Question paper with Answer Key | PDF and discussion link will go live on 17th July as soon as the exam is concluded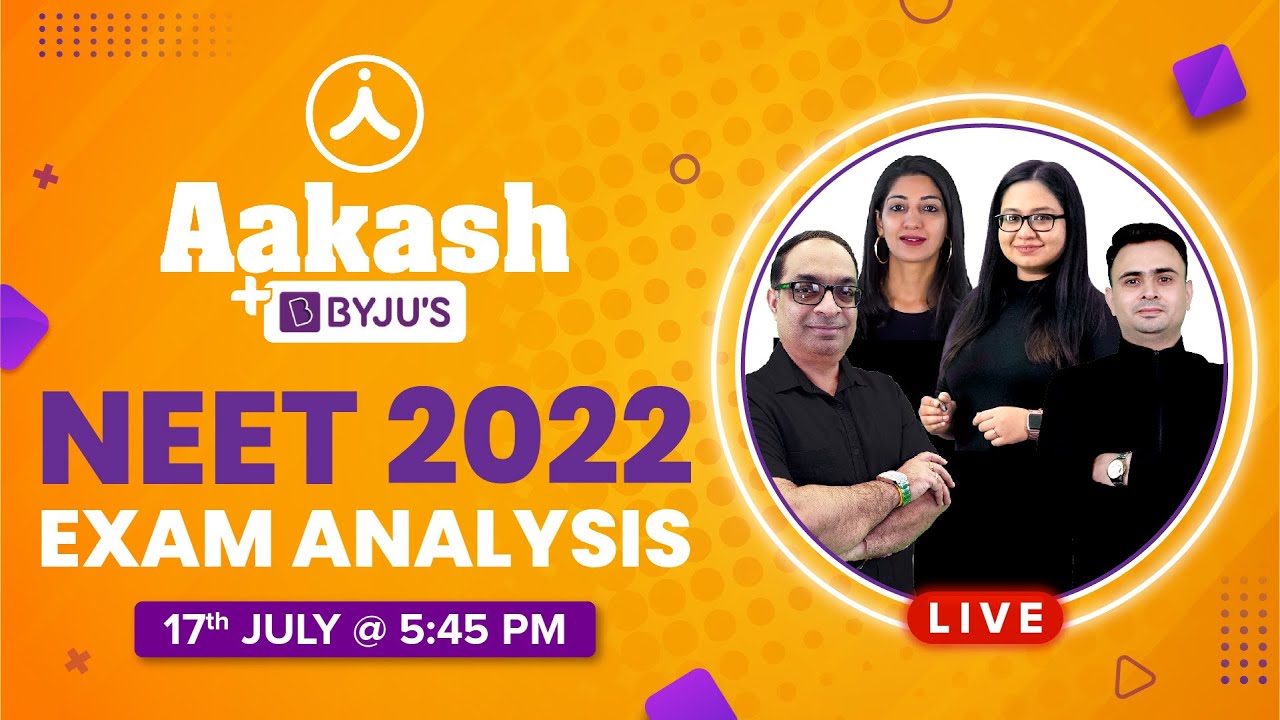 Download NEET 2022 Question Paper With Solutions PDF: Download Here
NEET UG and State Quota
Seat allocation in NEET is split into these two quotas:
AIQ (All India Quota)
State Quota
NEET – All India Quota
The All India Quota for NEET reserves 15% of the total for MBBS/BDS courses. This category is open to all students across the country.
Who is eligible for 15% AIQ?
Indian Nationals
Overseas Citizen of India (OCI)
NRIs
Foreign Nationals and Persons of Indian Origin
All these candidates are eligible for the AIQ for medical seats in India. These seats include seats in both private and government institutes. They are filled through centralized All India Counselling. This corresponds to saying that regardless of whether it is a government or private run institute, they must reserve 15% seats which will be occupied via the AIQ NEET counselling.
However, there are a few exceptions to this, as candidates from some states are not eligible for AIQ as they have individually opted out. If students decide to take part in this counselling, they are required to furnish a self-declaration form. Such candidates must fulfil the criteria and thereby can seek admissions to any of the private institutes for medical courses or any of the deemed universities or even the AFMC.
See more: NEET questions
Within this 15% AIQ again, reservations for different categories are as follows:
27% seats – reserved for OBC candidates
15% seats – reserved for SC candidates
7.5% seats – reserved for ST candidates
5% seats – reserved for PwD candidates
The 15% counselling is for all the government-run institutes. Students belonging to any state can take part in this counselling on basis of the NEET score. The NTA extracts the merit list of qualified candidates for 15% All India quota seats of the NEET. The MCC (Medical Council Committee) counsels only those candidates for online counselling that appear on the merit list.
Seat allotment under 15% AIQ is decided in the merit lists' order and centralized NEET counselling. Board forms the merit list, which shall be equivalent to the availability of the seats under 15% All India Quota. Candidates have an option to pick their desired college in the counselling session. But, the current Indian reservation Policy decides the admissions of qualified aspirants to medical courses.
Explore: NEET Quiz videos
NEET State Quota 2022
The State Quota has 85% seats. Aspirants from the corresponding states may apply for State Quota seats. The seat allotment under the State Quota in various states is on the basis of counselling at the  State level.
Corresponding State/Union Territory officials specify eligibility criteria and reservation policy for their states for admissions under state quota seats periodically.
Specific laws prevail in a state/union territory which is applicable to corresponding categories for seat-reservation for MBBS/BDS courses
Norms shall be specified by the State/Union territory for admissions to medical courses in private medical institutes, Pune
The Ministry of Defence, Directorate General of Armed Forces Medical Services, and Government of India specify policies or admissions to AFMC, Pune
In each of the Indian states, 85% of the total medical seats (government) are accessible to candidates that reside in the state. This corresponds to saying that 85% out of the total government medical seats in each of the states are reserved for candidates of those states only. These seats are again allotted basis of the NEET scores obtained.
Candidates must register to seek seats under the State Quota. Those students eligible for seats under state quota must contact corresponding state admission officials and the Directorate of Medical Education.
The inter se merit of the two candidates, obtaining equal marks in the NEET -UG, shall be determined in the following order:
Candidates obtaining higher marks in Biology (Botany & Zoology)
Candidates obtaining higher marks in Chemistry.
Candidates with less number of the attempted wrong answers in all the subjects.
Candidates older in age to be preferred.
Stay tuned with BYJU'S to get the latest notification on NEET Exam along with NEET syllabus, NEET exam pattern, etc.
Recommended Video: