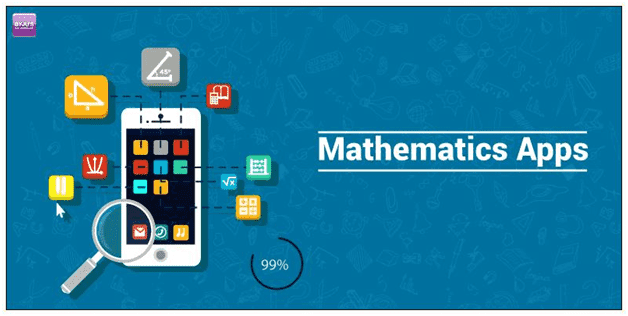 Our modern educational system is leaping towards a finish line that is steadily moving forward. The growth and progress this sector has shown with its innovative edification techniques and creativity in handling drabcourse material. Education, if not the first, comes very close to being one of the most cherished experiences of a person's life, and Byju's App tries to provide this experience in a fun manner. Many math problem solver apps out there try to give students an easy way out by simply showing the answer with the working, but this acclimatizes students to only that type of problem. Byju's App tackles the concepts at the root level and, while teaching course material, also keeps in view the application of mathematics in a competitive environment (IIT-JEE, IAS, AIPMT, CA).
BYJU'S provides several types of services free of cost on its website, too, such as NCERT Solutions and NCERT textbooks. Students can use these to get familiar with the brand of questions asked in the math examinations. Byju's – The Learning App is not just one of those mathematics apps out there, but also an institution to get a clearer comprehension of the subject, starting from its cornerstone and reaching up to its peak.
Byju's app serves students with video lessons that shape the concepts of students regarding a specific topic in mathematics. The app also provides "easy to digest" material, but making use of it is totally dependent on the student. The entire math syllabus is covered chapter by chapter, as we know that if taught in an organized manner many related math topics make comprehension easier. The mathematics app that Byjus provides has tests that give students an estimation of where they stand in the topic, and thus they can manage their studies accordingly.
After giving the tests, a group of tutors and the app algorithm provide students with a detailed analyzed review of their paper. This review helps students in improving their speed and accuracy along with the concepts. The former helps in the competition sector, whereas the latter helps in the school. Moreover, personal mentors are provided in the service by BYJU'S. The company takes so much pride in this effort that we make towards helping students as it firmly lays down the proper conceptual foundation of mathematics or any subject the student is dealing with.
The apps for math that are out there may give students content regarding math, but never put in that much effort in their understanding of the subject. Students don't need a maths teaching app, they need a sentient presence behind them that gives them the confidence to tackle the most feared subject head-on. BYJU'S – The Learning App tries to provide the above-mentioned environment for students to learn and grow.