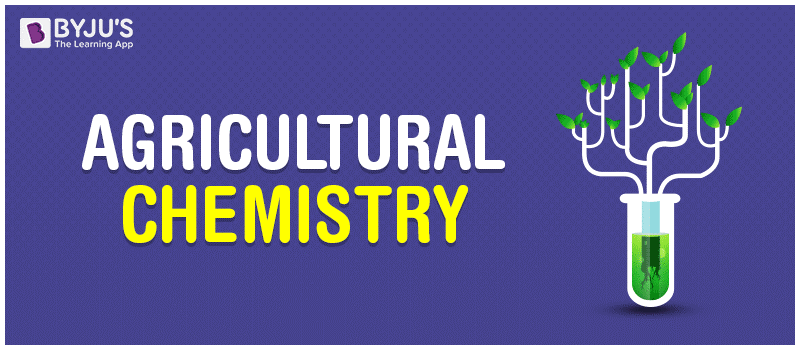 What is agricultural chemistry?
Definition:
"Agricultural Chemistry is the study of chemistry and biochemistry in relation to the agricultural field".
In agricultural chemistry, factors such as agricultural production, the utilization of agricultural products, and environmental matters are studied and ways to improve them are developed. In agricultural chemistry, the relationship between plants animals and the environment is emphasized to procure improvements in the agricultural sector.
With their knowledge of biochemistry, a biochemist employs techniques that can be used to improve the production, protection, and use of livestock and crops. As a form of applied sciences, some main aims of agricultural chemistry are:
Increase yield of crops and livestock
Improving the quality of products
Reducing the cost of products
Uses
To achieve the above-mentioned goals, agricultural chemistry takes up a lot of techniques. Some of them are:
Improving the quality of soil: Agricultural chemists work on preserving the quality of soil and also improving the quality of the soil.
Developing effective materials such as fungicides, insecticides, herbicides, and other pesticides. Also, certain chemical materials such as animal feed supplements, fertilizers, and plant growth regulators.
Sustainability of our needs: Agricultural chemists also look to sustain our resources to ensure we don't use up all of our resources but replenish them for future generations as well.
To learn more about the different applications of chemistry like food chemistry and more, register with BYJU'S.