During the death or retirement of a partner, there may be some assets which may not have been shown at their current values. Likewise, there may be a few liabilities which have been shown at a value that is distinct from the accountability to be met by the enterprise.
However, there may be a few unrecorded liabilities and assets which is required to be imbibed into books. As comprehended in case of admission of a partner, a Revaluation A/c is outlined with an aim to determine the net gain (loss) on revaluation of liabilities and assets and getting unrecorded items into enterprise's books and the same is transferred to the capital a/c of the partners comprising the retiring/dead partners in their Current profit sharing ratio.
Journal entries to be passed are mentioned below: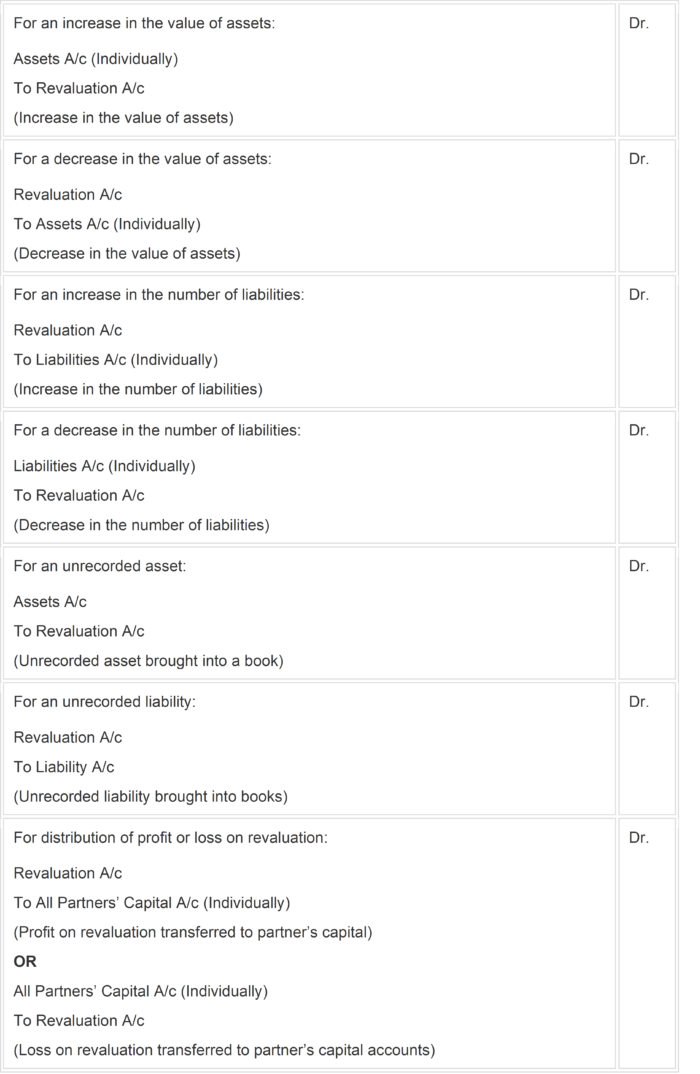 (The above mentioned Journal entries are fetched from NCERT website)

Also Read: What is a Fixed Asset?
This was all about the concept of Adjustment for Revaluation of Assets and Liabilities which is presented in this article for the benefit of Class 12 Commerce students. To learn more, stay tuned to BYJU'S.
Important Topics in Accountancy: