DEFINITION AND MEANING OF MARKETING MIX
Marketing Mix is a business tool
which includes various sets of actions and strategies (Like marketing Ideas, Plans, and Strategies)
by which marketer attempts to promote the products and services of the organization
In order to achieve marketing objectives.
ELEMENTS OF MARKETING MIX
All the marketing Ideas, Plans and Strategies revolve around its 4 dimensions which are also called 'Elements of Marketing Mix'.
These are often called the 4 P's of marketing.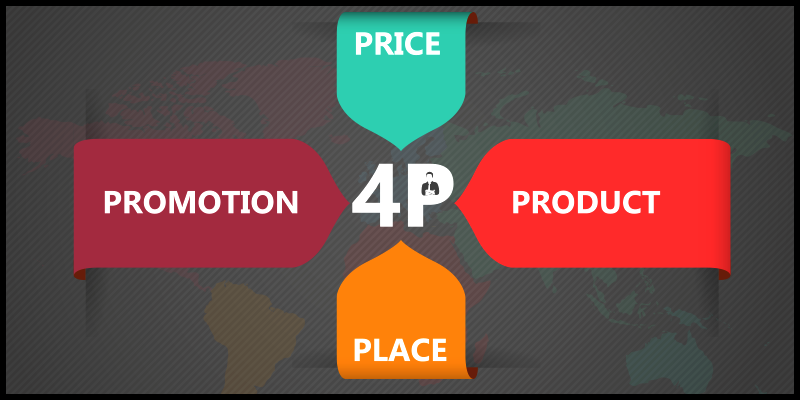 The Elements of Marketing Mix or the 4 P's of marketing are
Product Mix
 'Product mix' means the total number of products and items that a particular marketer offers to the market.
Price Mix
 'Price Mix' is used in deciding the price of the product and to analyze the factors influencing the price of a product.
Place Mix
'Place mix' is concerned with taking decision related to making product available to the customer for purchase or consumption through a Channel of distribution.
Promotion Mix
 'Promotion Mix' is involves various strategies and ideas implemented to make the end – users aware of the product.
MAIN FOCUS OF MARKETING MIX
The main focus of Marketing mix is to promote the products and services of the organisation with the help of its 4 P's.
MARKETER USE 4Ps AS PER REQUIREMENT
The marketers may add, subtract or modify these 4 P's as per the requirements of the product and the prevailing circumstances in the market.