Common Admission Test (CAT) is the entrance exam for aspiring candidates who desire to make a career in management and business administration i.e. MBA. This examination is conducted by the Indian Institutes of Management (IIMs) on a rotational basis. The CAT score is considered for admission by most of the top B-schools across India apart from IIMs.
Reasons to Pursue MBA and take CAT:
The students passing out of these premium institutes (IIMs) are picked by companies on hands with lucrative salary packages.
The sheer diversity of jobs, the extent of responsibility and ownership that you get in MBA in your job make it worth. You get to choose from a range of specializations such as Marketing, Advertising, Finance, Strategy, Consulting etc.
To grow beyond a certain level in your job, you need an additional degree. Choosing a career in MBA is one of the best options for higher education in
India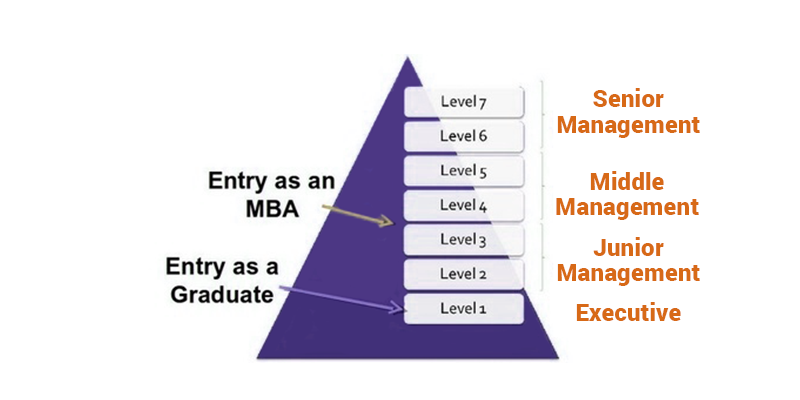 Your ability to get seed capital for starting a new business (entrepreneur) improves tremendously if you have done an MBA from one of the top B-schools
in the country. You also get to interact with the best minds in the country where you can brainstorm your ideas and get a better handle on things.
An MBA definitely provides better recognition, opportunities to network and credibility too.
How important is CAT exam Preparation?
CAT entrance exam is an examination that evaluates the capabilities and the efficiency of a student and decides whether he/she is appropriate for the management job. If you are close to completing your graduation or have worked in the industry for a few years and are thinking to pursue MBA from one of the top B-schools in India, then CAT exam preparation becomes very important.
CAT 2022 exam preparation
CAT exam is one of the toughest MBA exams, which needs an unconventional approach to tackle questions and techniques to manage time. In order to get that extra edge you need trainers like Mr. Byju Raveendran (serial CAT Topper) and Mr. P N Santosh (780 GMAT scorer) whose shortcut techniques, strategies and learning videos will help you learn the topics quickly.
Why BYJU'S for CAT preparation?
CAT requires qualitative, not quantitative approach. At BYJU'S Classes, all classes are taken by Byju Raveendran and Santosh P N.
Each student gets a Tablet with pre-loaded videos covering the complete CAT syllabus which can be attended anytime, anywhere.
Unique CAT Pattern workshops based on previous years question papers of CAT will help you predict questions.
Learn simple, shortcut techniques and strategies which will help you crack any question, no matter how difficult the question is.
Make your CAT examination worth preparing by getting trained from India's best CAT trainers Mr. Byju Raveendran and Mr. P N Santosh. To grow beyond a certain level in your job, you need an additional degree. Similarly, to get yourself in top 20%, you need an extra edge, an unconventional yet convenient way for CAT preparation.
Get access to shortcut tricks and techniques which will make your CAT exam preparation a breeze: