CAT exam is for what purpose? In this article, we have shared a detailed study on CAT exam benefits, to help the candidates to know why should they opt for the CAT exam. Common Admission Test (CAT Full Form) is the entrance exam for aspiring candidates who desire to make a career in management and business administration, i.e., MBA. 
The purpose of CAT Exam is to evaluate the candidates' skills in different subjects like quantitative ability, verbal ability, data interpretation, and logical reasoning. This examination is conducted by the Indian Institutes of Management (IIMs) on a rotational basis. So the candidates who are thinking to appear in the upcoming CAT 2023, must know the advantages of CAT exam, and career scopes along with the job opportunities.
The CAT score is considered for admission by most of the top B-schools across the country apart from IIMs. Read the article below and know all the details of CAT exam benefits, importance, reasons to appear and more.
Why Should You Opt for CAT Exam and Pursue MBA
Here, we have listed some advantages of CAT exam that you must appear for if you are interested to study MBA.
The students passing out from these premium institutes, i.e. IIMs, are picked by companies on hand with attractive salary packages.

The sheer diversity of jobs and the extent of responsibility that you get with an MBA in a job make it worth it. You get to choose from a range of specialisations such as Marketing, Advertising, Finance, Strategy, Consulting, etc.

To grow beyond a certain level in your job, you need an additional degree. Choosing a career in MBA is one of the best options for higher education in India
Your ability to get seed capital for starting a new business (entrepreneur) improves tremendously if you have done an MBA from one of the top B-schools




in the country. You also get to interact with people from diverse backgrounds, where you can brainstorm your ideas and get a better handle on things.

An MBA definitely provides better recognition, opportunities to network and credibility as well.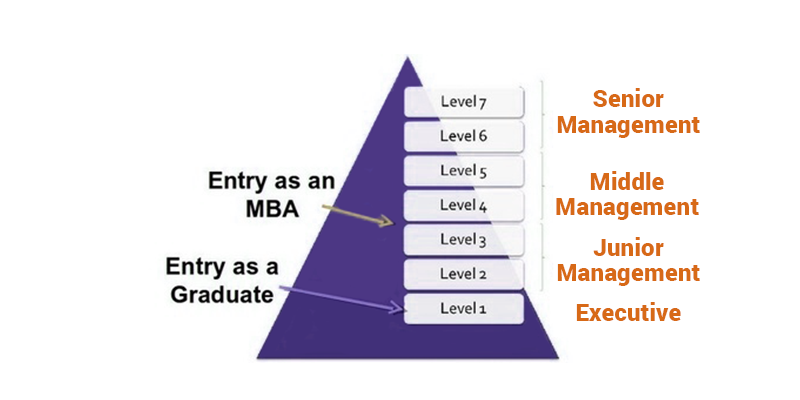 CAT Exam Benefits: How Important Is It?
The CAT exam is an examination that evaluates the capabilities and the efficiency of a student and decides whether they are appropriate for the management job. If you are close to completing your graduation or have worked in the industry for a few years and are thinking of pursuing MBA from one of the top B-schools in India, then CAT exam preparation becomes very important.
CAT 2023 Exam Preparation
The CAT exam is one of the toughest MBA entrance exams, which needs an unconventional approach to tackle questions and techniques to manage time. In order to get that extra edge, you need trainers like Mr. Byju Raveendran (CAT Topper) and Mr. P N Santosh (780 GMAT scorer), whose shortcut techniques, strategies and learning videos will help you learn the topics quickly.
Why BYJU'S for CAT Preparation?
CAT requires a qualitative, not quantitative, approach. At BYJU'S, CAT classes are taken by Byju Raveendran and Santosh P N.

Each student gets a Tablet with preloaded videos covering the complete

CAT syllabus

, which can be attended anytime, anywhere.

Unique CAT pattern workshops based on

previous years' question papers of CAT

will help you predict questions.

Learn simple shortcut techniques and strategies which will help you crack any question, no matter how difficult it is.
Advantages of CAT Exam: Reason for Appearing
The candidates who will appear for CAT will get the below opportunities.
You will get a platform to showcase your skills. The exam conducting body of CAT IIM designed the questions paper to judge candidates' aptitude skills. So the candidates can easily show their potential to excel in their skills by opting for a Management program.

Personal growth as it is one of the toughest exams in India. So, preparing for CAT will automatically enhance work ethics, dedication and time management skills.

Being a student at a prestigious business school gives you the chance to network with prominent businesspeople, alumni, and faculty. This can assist you in creating a solid professional network that will ultimately boost your career.

The CAT Exam is designed to assess your aptitude in areas like verbal and numeric ability, as well as your capacity for logical reasoning and the interpretation of data—skills that are crucial for a future in management. The academic curriculum at leading business schools also places a strong emphasis on enhancing these abilities, positioning you for a lucrative management job.
For those looking to pursue a career in management, taking the CAT exam can be a great choice overall. It is crucial to keep in mind that it is extremely competitive and that success calls for a lot of effort and commitment.
Make your CAT 2023 worth preparing for by getting trained by India's best CAT trainers Mr. Byju Raveendran and Mr. P N Santosh. To grow beyond a certain level in your career, you need an additional degree. Similarly, to get yourself in the top 20%, you need an extra edge, an unconventional yet convenient way for CAT preparation.
Get access to shortcut tricks and techniques which will make your CAT exam preparation a breeze: