In recent times, students are becoming more self-sufficient by self-studying for competitive and board exams. This is a very helpful practice that benefits you a lot in the future. But, self-studying is not an easy task. It requires you to dedicate and focus for a long time and most of the time, students get easily distracted while studying. So, in this article, we shall discuss a few tips on how you can self-study for JEE 2023.
Enrol Yourself for a Good Online Class
Online coaching is the best way to start with your self-study preparation. They are very different from the traditional coaching centres and schools as online classes make the students more independent and self-sufficient in studying. Online coaching provides the students with all necessary materials and guides them on how to study but, it is up to the students to make the best use of it.
After completing the online class, you have to solve the homework problems and attempt mock tests on your own which makes you a confident individual. If you are dealing with any difficulties, then you can definitely contact the mentors with your doubts and queries. Other than that, you will be on your own. Spoon-feeding is not an option when it comes to online coaching. 
A blueprint of your exam preparation must be created if not a complete study plan. Assign short-term goals every day, as to how many pages or topics will be completed in a day. Write down all the tasks which need to be done and draw small boxes next to it. (you can also use apps for it) After the completion of one task, check the box next to it and move on to the next task. By accomplishing these short-term goals, you can stay focused throughout the day.
Do not Engage in Unnecessary Activities
The next step is to stay away from all the distractions for a certain period of time. Social media apps can make you spend more than 2-3 hours or worse the entire day, where you find yourself scrolling through videos and pictures. Other activities such as video games, involving irrelevant conversations with friends, outings, etc. demand a lot of time from you and it is better to avoid these things.
In order to remember better, it is advisable to prepare your own notes despite e-notes and pdfs. You can take down the notes in your own words, in whichever language you are comfortable with, to understand better. Make sure you pen down only the key takeaways, important formulas, and points in the notebook.
Mock tests are the best and most effective way to check your knowledge of a particular subject or chapter. As soon as you complete a chapter, try to solve as many problems from that chapter to get a stronghold of the concepts. Free mock tests and previous year's question papers are available on many online institutes and platforms. The official JEE website contains some practice tests as well. Make sure you attempt them to feel confident in the examination hall.
Indulge in Exercise or Sports
Playing any outdoor sports like football or badminton or exercising every day can be beneficial in several ways. But, they will also help you to stay active throughout the day. Allot 1 hour every day for some sort of physical activity to stay refreshed and rejuvenated.
Maintaining a healthy diet is very important as you will be studying for hours every day. Make sure you fuel your body with nutritious food in order to stay energetic throughout the day. Other activities such as meditating boost your mental power in many ways and helps you to stay focused for a long time.
Last 28 Days Strategy to Prepare JEE Advanced 2022 & Master Physics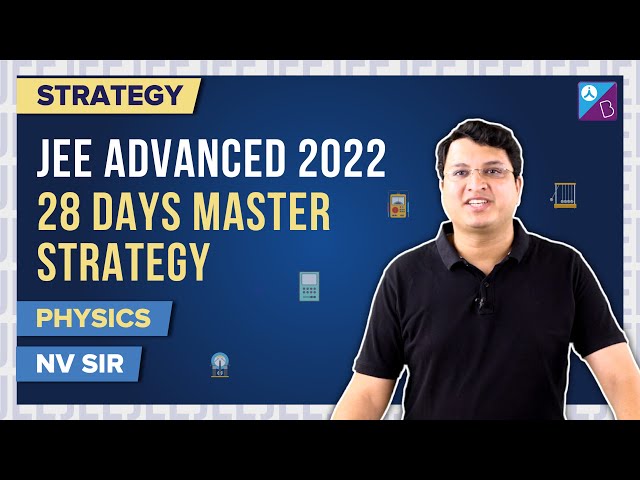 Last 28 Days Strategy to Prepare JEE Advanced 2022 & Master Maths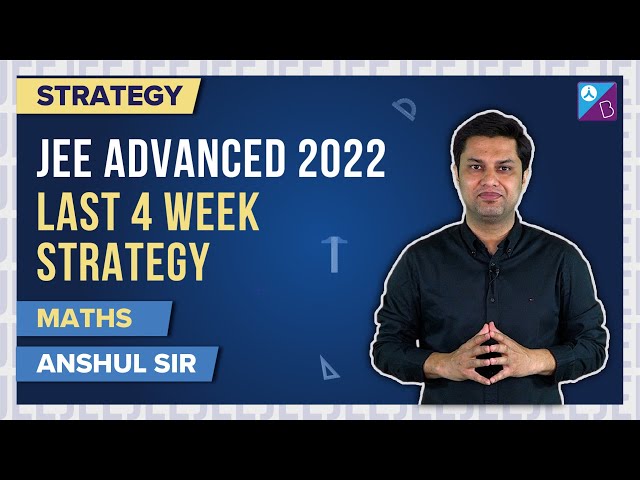 A Complete Guide to JEE