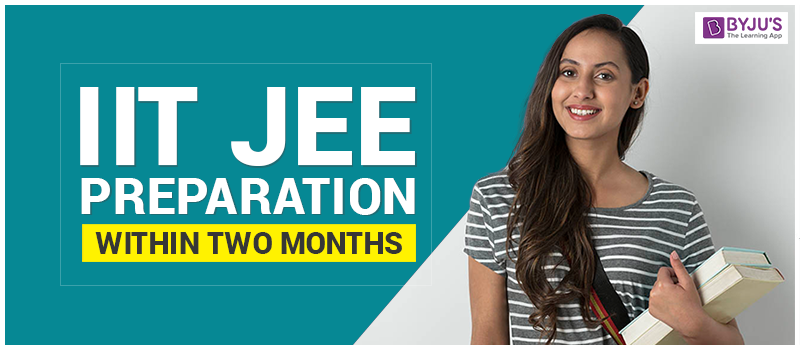 IITs (Indian Institute of Technology) are prestigious institutes of engineering. Countless aspiring students hope to be the part of this renowned college and with this dream, they attempt the famed IIT JEE Exam. Most of the truly determined candidates prepare well in advance. But that does not mean that it would be impossible to crack the IIT JEE Exam within a period of two months of preparation. It is essential to keep a positive frame of mind. The students who make the cutoff in JEE Mains will be eligible for the next level IIT JEE Advanced exam. Thus students must aim at accumulating an excellent score at IIT Advanced test so they can bag a seat in their desired institute.
If one has only two months in their hands for IIT JEE preparation, it becomes extremely crucial to utilize the two months judiciously. We have listed a few preparation tips that will help you get going in the right direction. Check them out below.
Two Month Preparation Tips
A strict time schedule cannot be compromised on. Keep to a strict regime and wake up early at around 4:00 AM rather than staying up late, since studies have shown that we retain more when we study in the early hours of the morning.
Form a habit of studying 5-6 hours at a stretch, since time is either way less. Do take breaks but do not waste the breaks by sitting in front of the TV, rather go for a short walk.
Focus on solving as many mock papers as possible and learn to evaluate yourself and rectify the mistakes.
It is truly about, quality over quantity. Perfect what you know already, make sure all your doubts are cleared in those areas and then move on to other topics.
Emphasize more on the important and frequently asked topics and most importantly take good care of your health and stay positive.
Stay tuned with BYJU'S to know more about JEE Mains syllabus, Preparation tips, previous years question papers, exam pattern and more.