JEE Main 2022 Exams are already postponed to June. As per the latest official note released by NTA on April 6, 2022, the revised dates of the session 1 exam of JEE Main are 20, 21, 22, 23, 24, 25, 26, 27, 28, and 29 June 2022. Due to the persistent demand from the student community, NTA is now reopened the online application window to accept new applications from the candidates. According to the public note released on April 18, 2022, candidates can apply for JEE Main – 2022 Session 1 from 18 April to 25 April 2022 (up to 09:00 pm).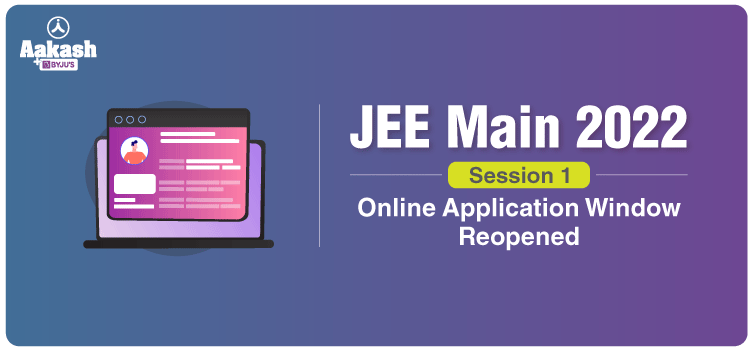 According to the new schedule published by NTA for the online submission of applications, the last date for paying off online application fee is 25 April 2022 (up to 11:50 pm). The dates for advance intimation of examination city, admit cards, and results will be soon displayed on the JEE Main portal.
Candidates can visit the official NTA website – www.nta.ac.in and https://jeemain.nta.nic.in/ for the latest updates, and contact 011-40759000/011-69227700 or [email protected] for further clarification.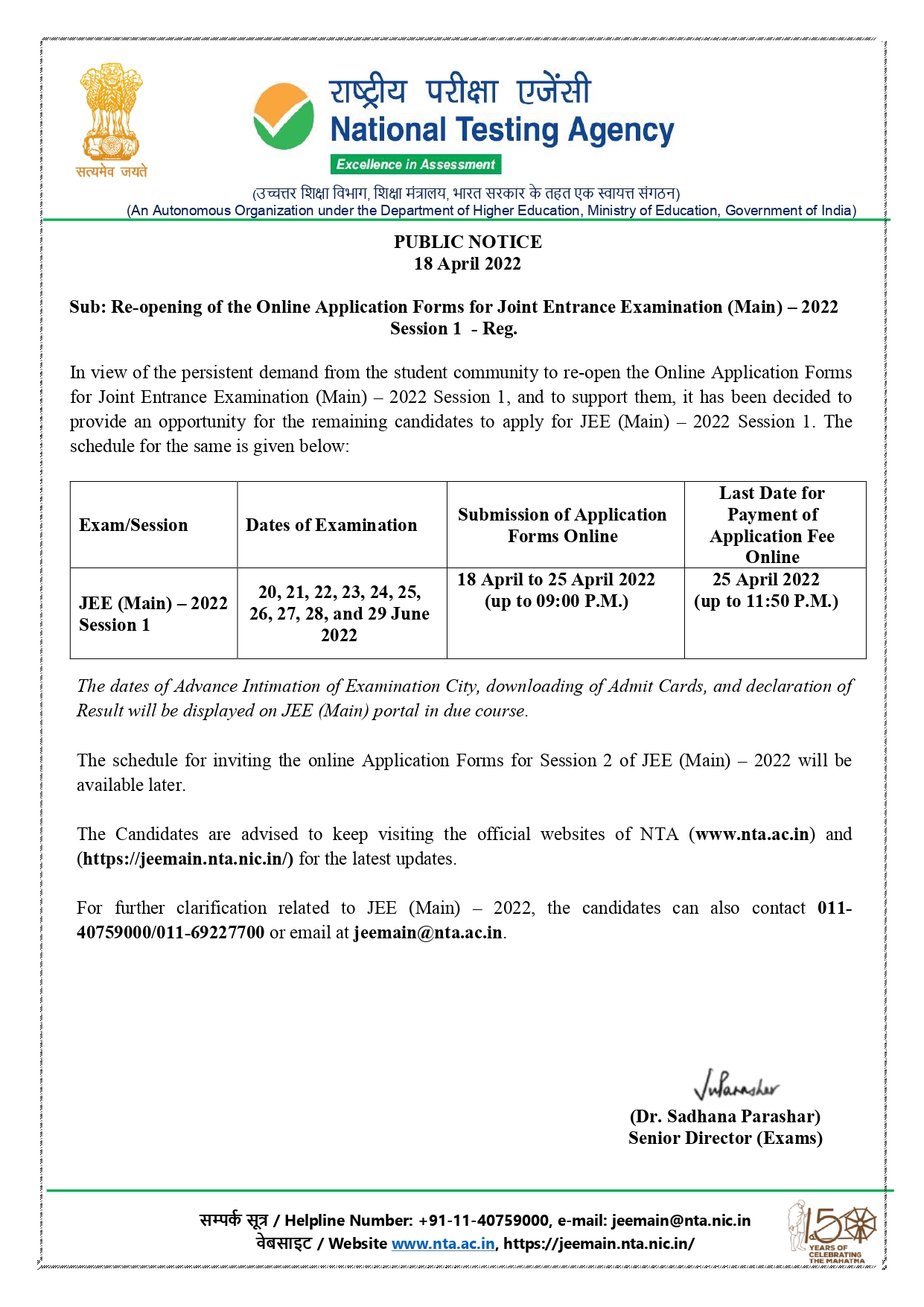 Keep visiting byjus.com to get latest updates on JEE Main 2022 Session 1 and Session 2.