KBPE (Kerala Board of Public Examinations) is an independent arm that functions under the Ministry of Secondary Education. This department is responsible for conducting various exams such as the SSC (Secondary School Certificate) and the HSC (Higher Secondary School Certificate) in Kerala. Clearing SSC ensures eligibility for HSC and clearing HSC will open up opportunities in various graduate courses. Hence, students who have finished the board exams eagerly wait for the Kerala Board Result.
The board declared the SSLC 2020 result on 30 June 2020. The total pass percentage for the Kerala SSLC 2020 exam was 98.82%. This showed an improvement of around 0.7% points compared to 2019, when the pass percentage was 98.11%. Pathanamthitta district had topped the district list with 99.7% students passing the exam. Meanwhile, the students who were not satisfied with the marks have opted to get their papers revalued. The window to apply for revaluation was from 2 July 2020 to 7 July 2020. Now, the results for the same has been announced today, on 22 July 2020.
Check the details of the class wise results from the below links:
Kerala SSLC Result 2020 Statistics:
Approximate No of students – 4,17,101
Total Pass Percentage – 98.82%
No. of Students who scored A+- 41,906
Highest Pass Percentage – Pathanamthitta =99.71%
1) To check results, students will have to visit Kerala Board's official site https://kbpe.org/.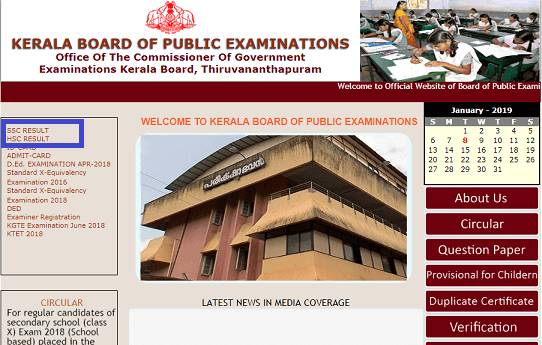 2) Then, navigate to the exam results portal "SSC Result" or "HSC Result".
3) A page will open up asking them to enter exam registration/roll number and date of birth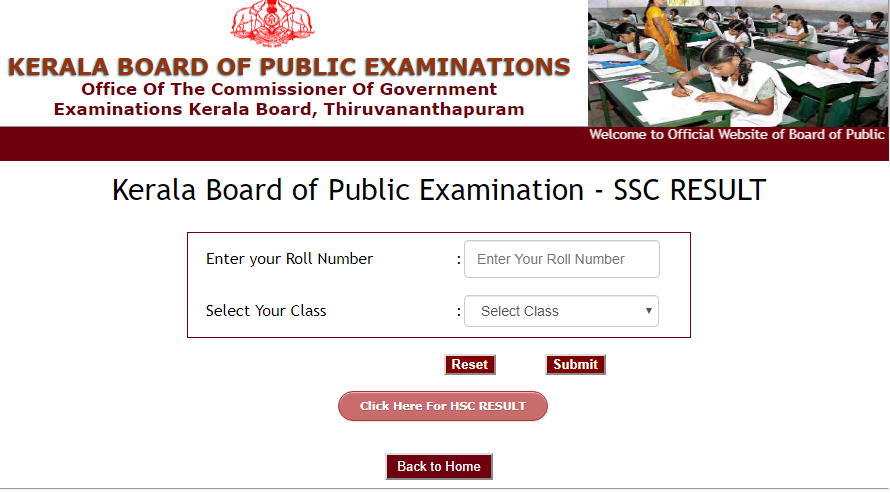 Alternatively, the results can also be from http://results.kerala.nic.in.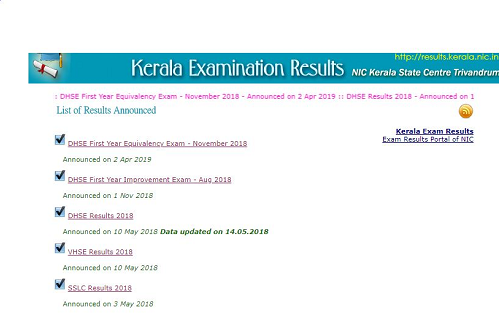 Links for 2020 results came live once it has been declared officially. Kerala Board SSLC Results for 2020 was declared on 30 June 2020.
Meanwhile KBPE HSC Results 2019 were out by 8 May 2019. Students can also know the process of calculating the CGPA from the grade points.
Kerala SSLC Result 2019 Statistics:
Total students – 4,34.729
No. of Girl Students- 2,12,615
Total Pass Percentage – 98.11%
No.of Students who scored A+- 37334
Top District – Malappuram: 99.33%