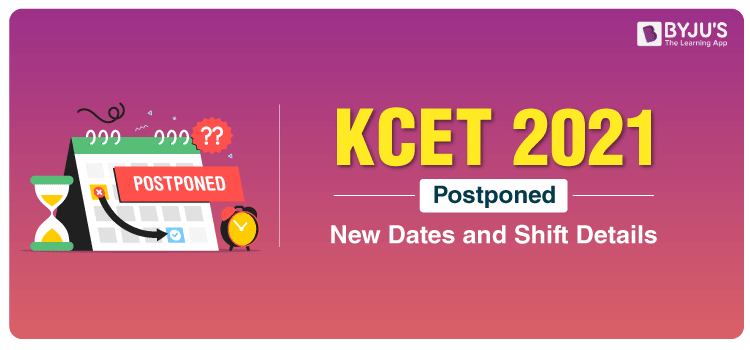 The Karnataka Common Entrance Test (KCET) 2021 that was supposed to be held in July has now been postponed. As per the official notice, the entrance exam will be held in the month of August 2021. The exam has been rescheduled due to the rising COVID-19 cases in the state. This step has also been taken by the exam authorities because the second PUC or Class 12 final exam has been postponed. 
KCET will now be held on August 28 and 29, 2021 and the exam will be held in two shifts. Earlier, the exam was scheduled for July 7 and 8. Additionally, the exam authority has also postponed the Kannada Language Test for Horanadu and Gadinadu Kannadiga students. The exam will be held on August 30, instead of July 9.
Morning Shift: 10:30 am to 11:50 am

Afternoon shift:  2:30 pm to 3:50 pm

August 28: Biology Paper

August 28: Maths Paper

August 29: Physics Paper

August 29: Chemistry Paper

*All four papers will carry 60 marks each.
KCET is conducted by The Karnataka Examinations Authority (KEA) for granting admission to candidates to professional courses in the different institutes in the state. Students should visit the KEA official website as well to stay updated with the latest information.
Learn more about KCET by following the given link.