In many situation we need to maximize or minimize various quantities from a general class of problem called as optimization problem. These include finding maximum profit, minimum cost or minimum use of resources etc.
Linear Programming are the most common linear programming problem. Let us understand the optimization technique with the help of example.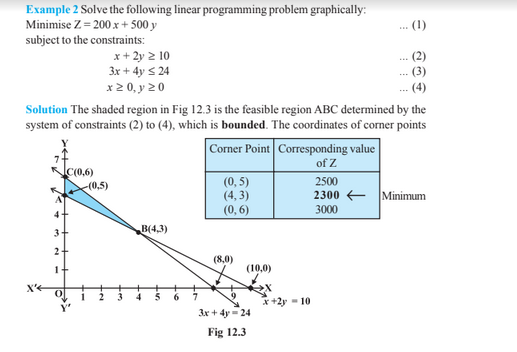 Different Type of Linear Programming Problems-
The various types of problem in linear programming problem includes:
(i) Manufacturing problem- Here we maximize the profit with the help of minimum utilization of resource.
(ii) Diet Problem- We determine the amount of different nutrients in a diet to minimise the cost of manufacturing.
(iii) Transportation problem- Here we determine the schedule to find cheapest way of transporting a product at minimum time.