NCERT exemplar chemistry class 11 Chapter 10 S block Elements is a crucial study material you can rely on to prepare for the CBSE class 11 Chemistry and all important entrance examinations.
NCERT exemplar chemistry class 11 Chapter 10 consists of answers to question given in NCERT exemplar book along with extra questions on s block elements prepared by the subject expert at BYJU'S. This solution also consists of the important questions from previous year question paper and sample papers.
In this chapter, students will learn about the elements which are present in S-block. The elements present in S block are hydrogen (H), helium (He), lithium (Li), beryllium (Be), sodium (Na), magnesium (Mg), potassium (K), calcium (Ca), rubidium (Rb), strontium (Sr), cesium (Cs), barium (Ba), francium (Fr) and radium (Ra).
Important concepts involved in class 11 chemistry chapter 10 S-Block elements
Group 1 Elements: Alkali Metals
General Characteristics Of The Compounds Of The Alkali Metals

Oxides And Hydroxides
Halides
Salts Of Oxo-acids

Anomalous Properties Of Lithium
Some Important Compounds Of Sodium
Biological Importance Of Sodium And Potassium
Group 2 Elements : Alkaline Earth Metals
General Characteristics Of Compounds Of The Alkaline Earth Metals
Anomalous Behaviour Of Beryllium
Some Important Compounds Of Calcium
Biological Importance of Magnesium And Calcium.
Learn the chemical and physical properties of these elements. Students are also advised to solve the NCERT exemplar class 11 chemistry chapter 10 S block elements.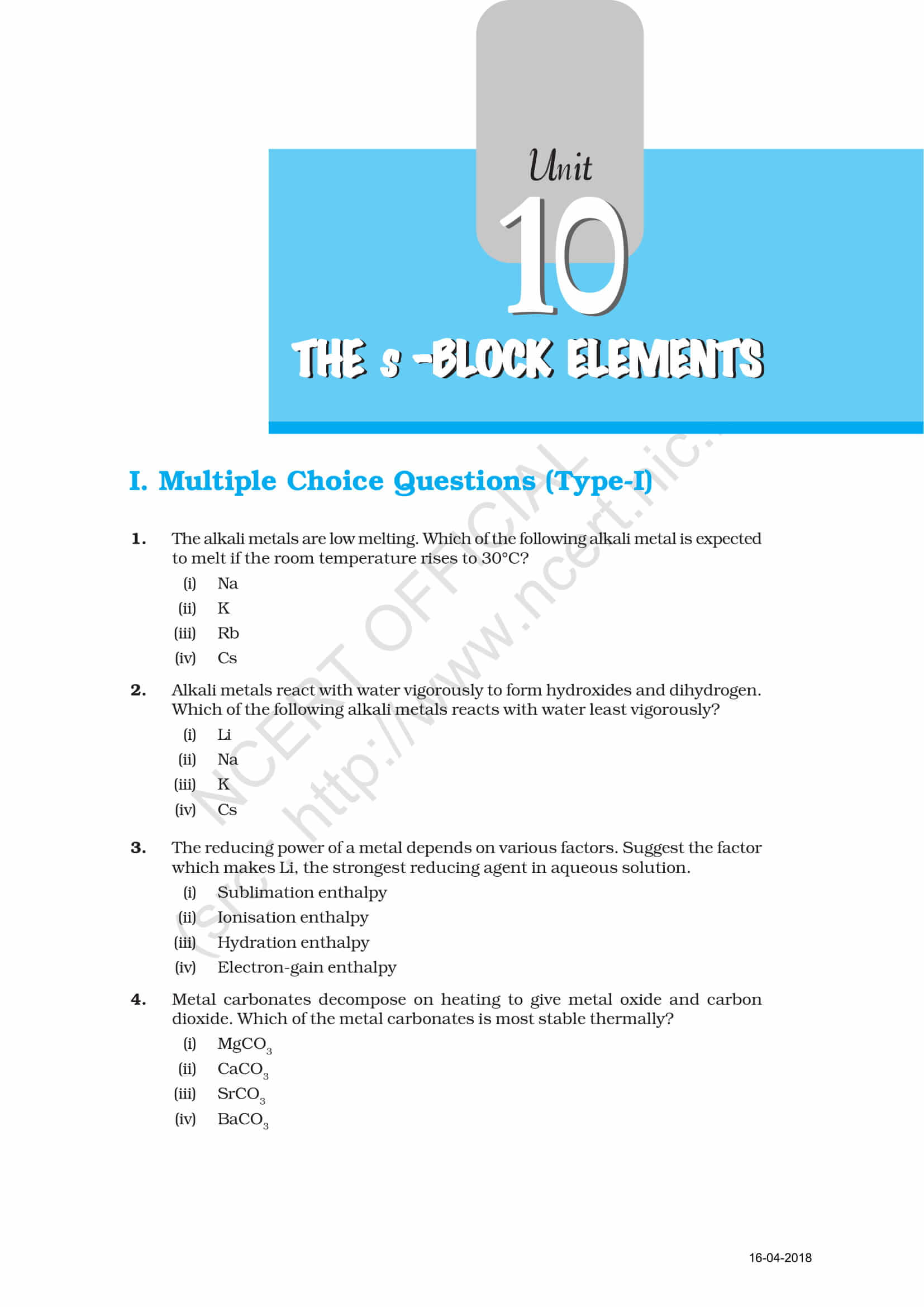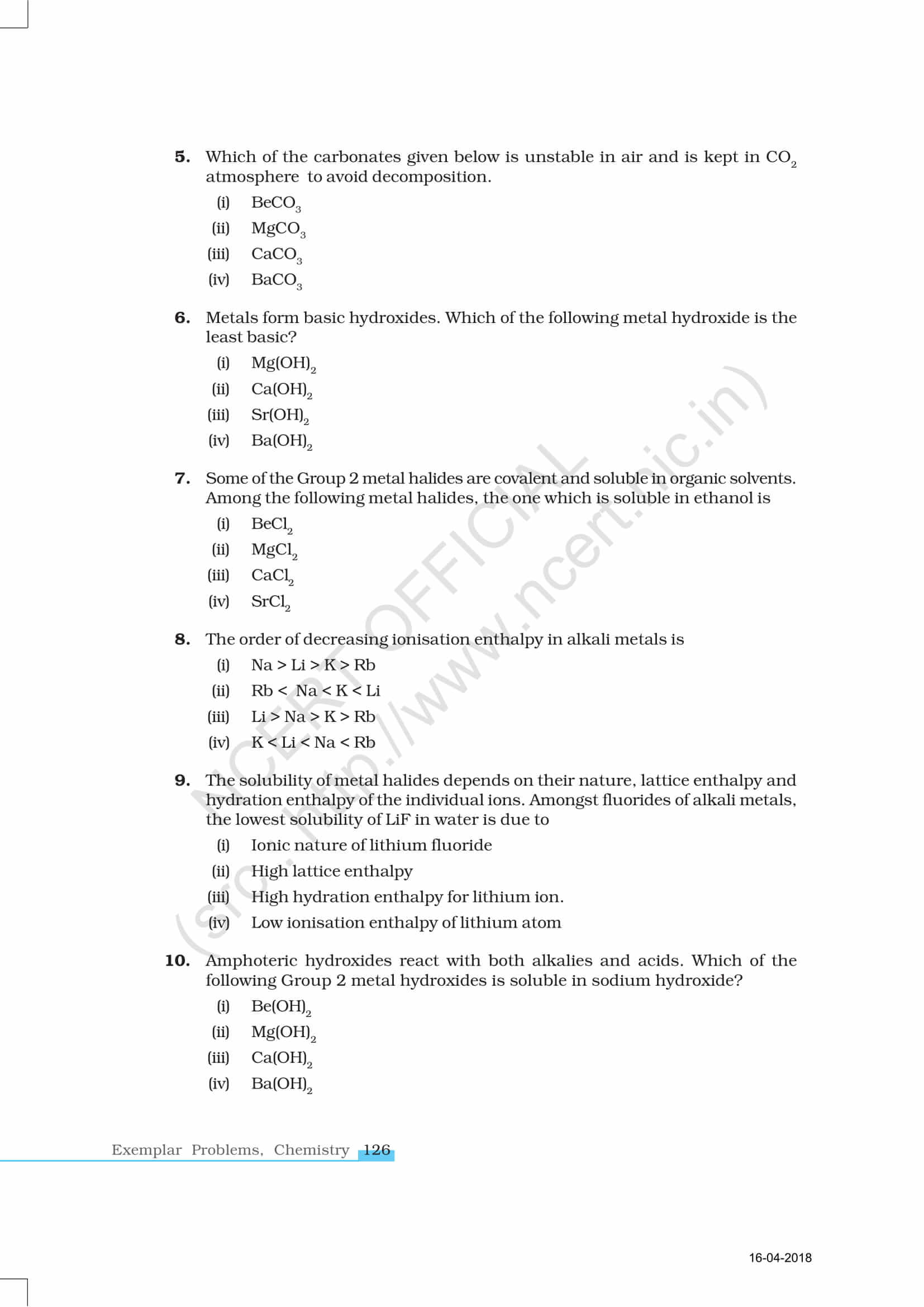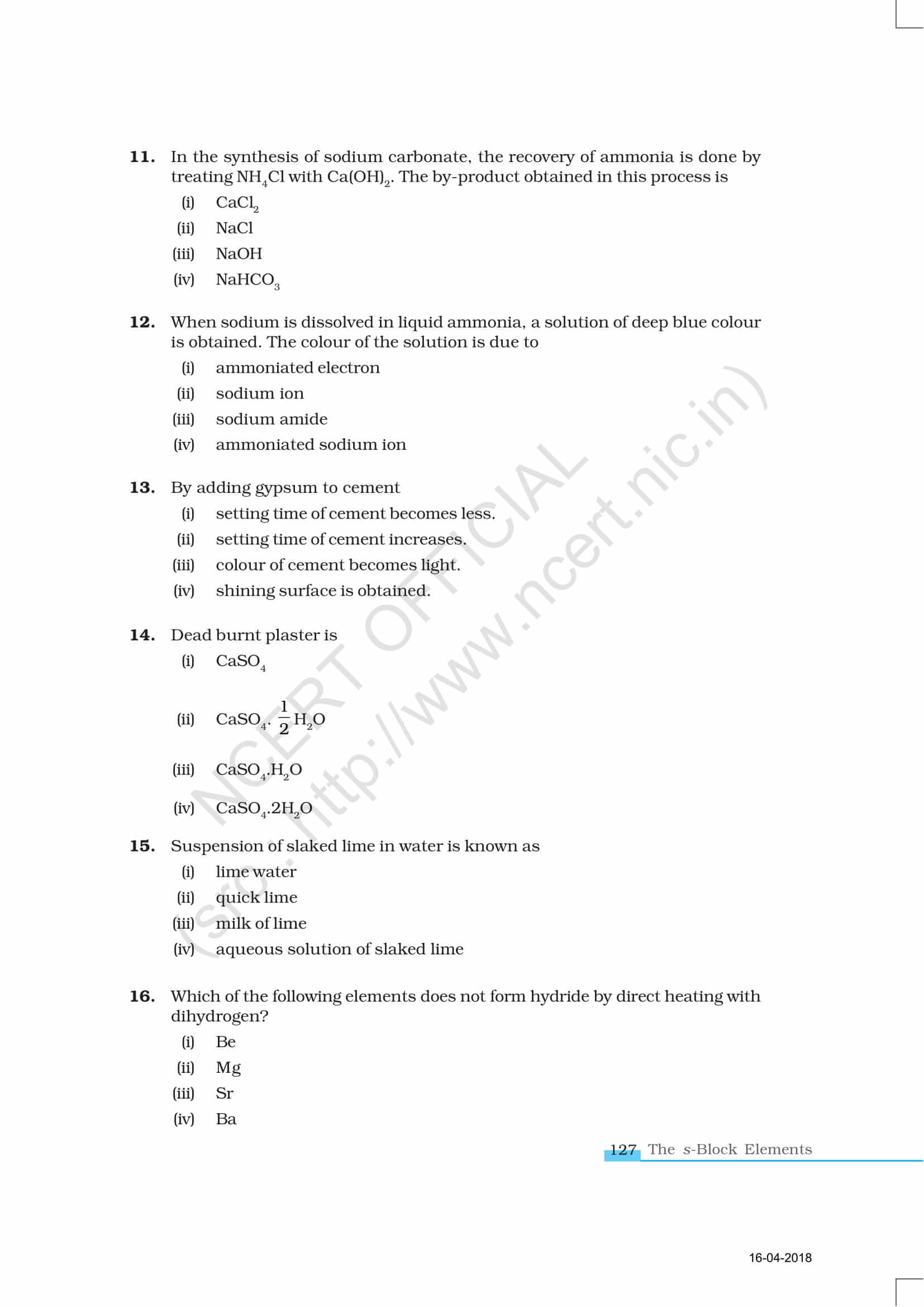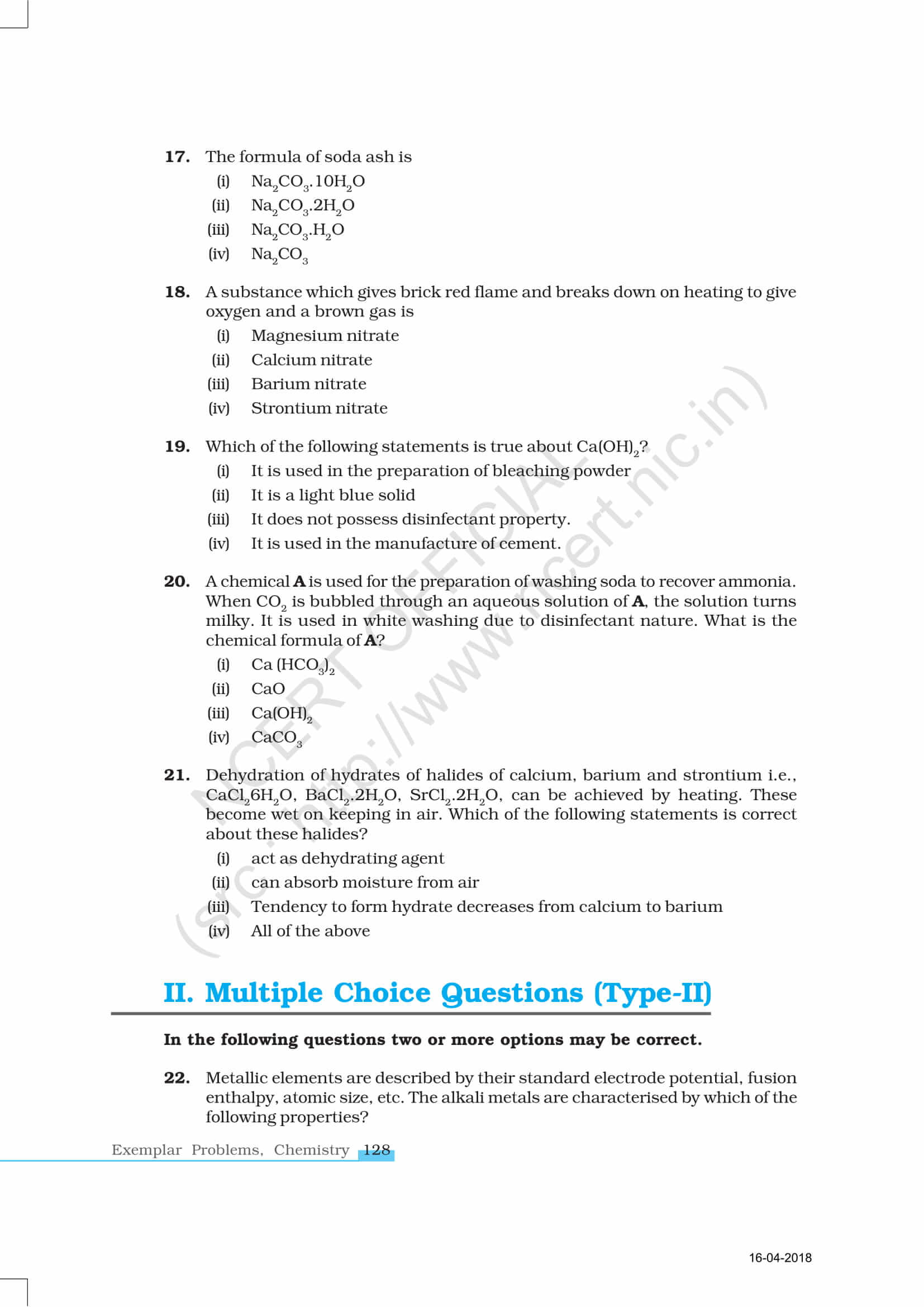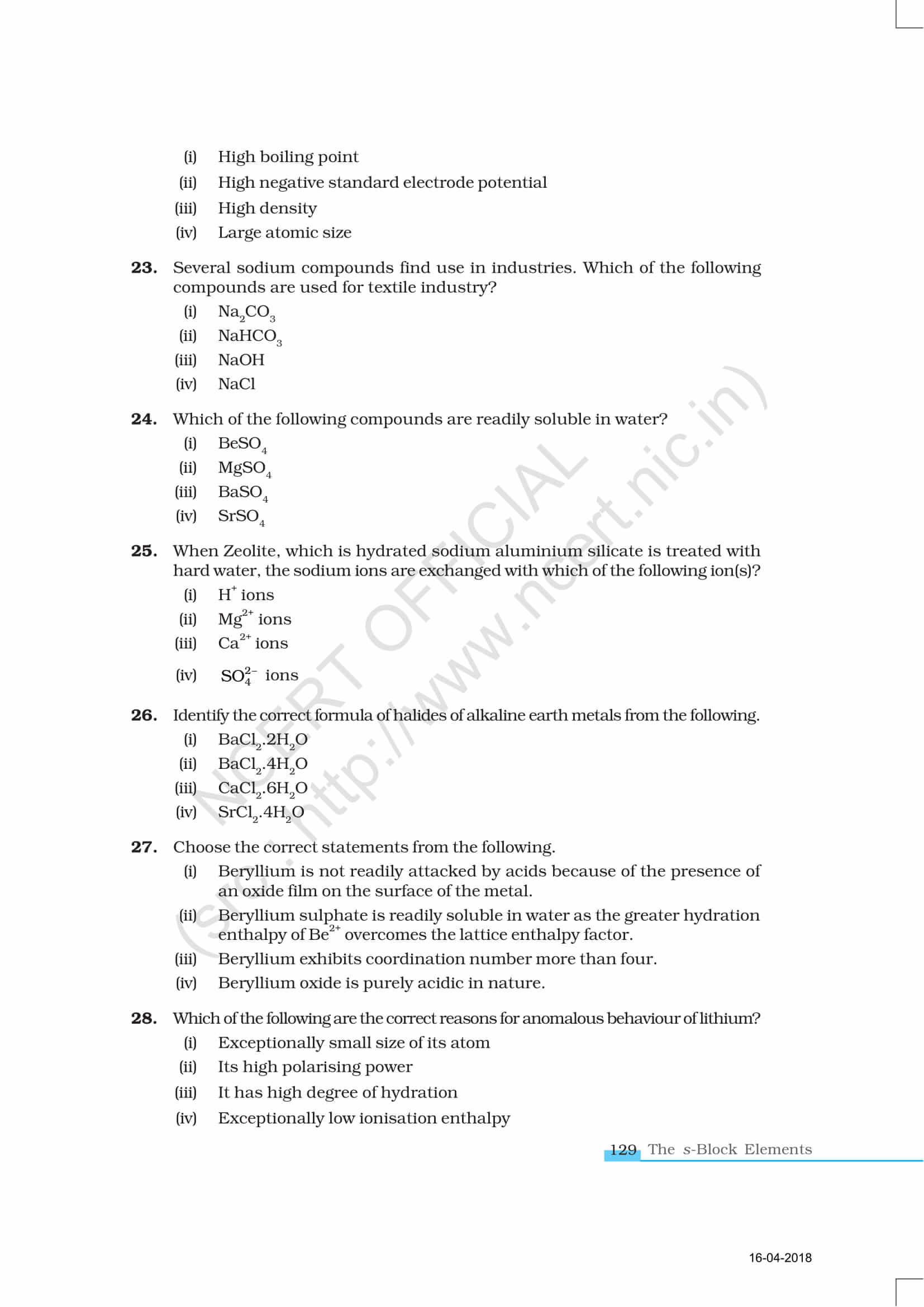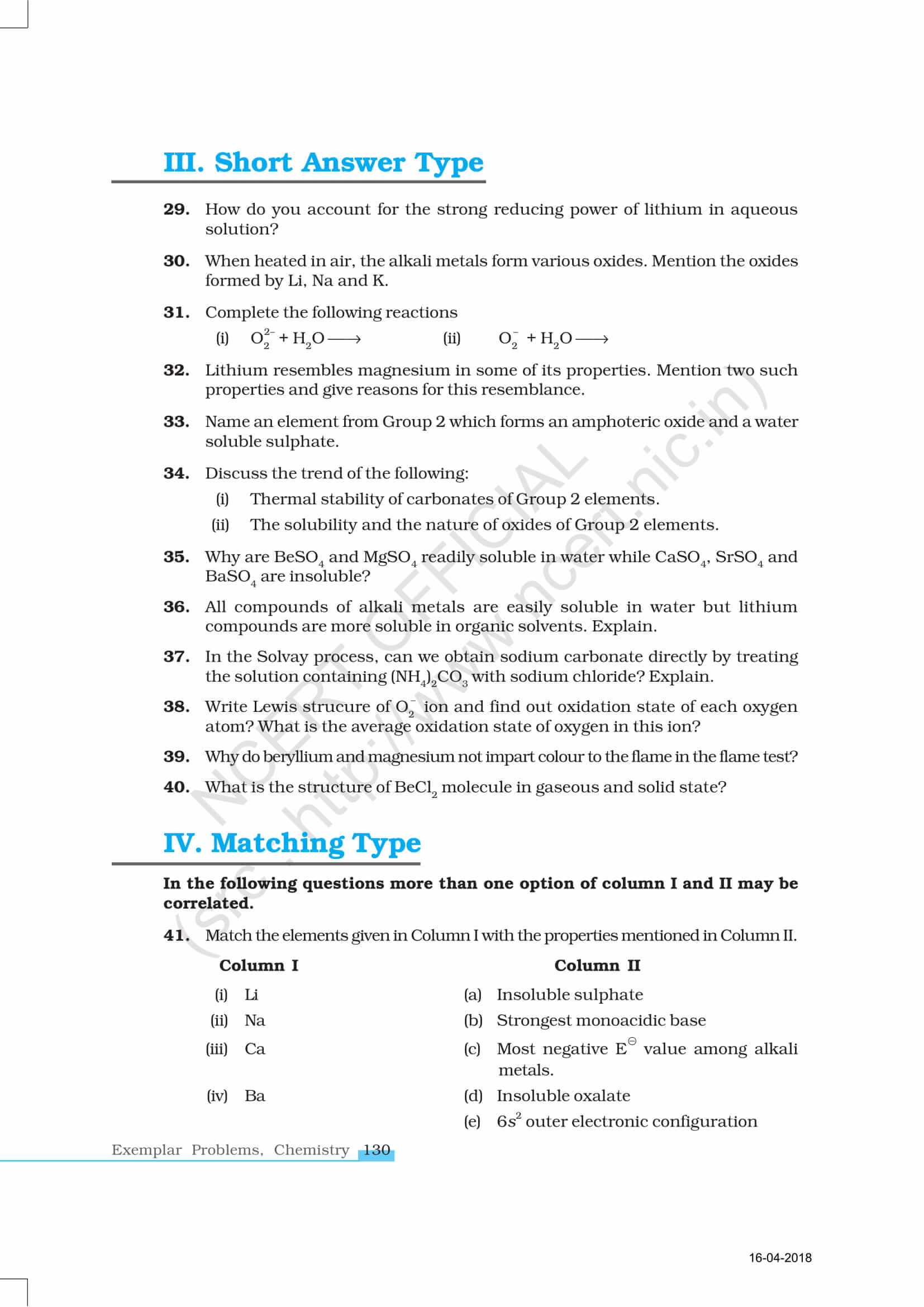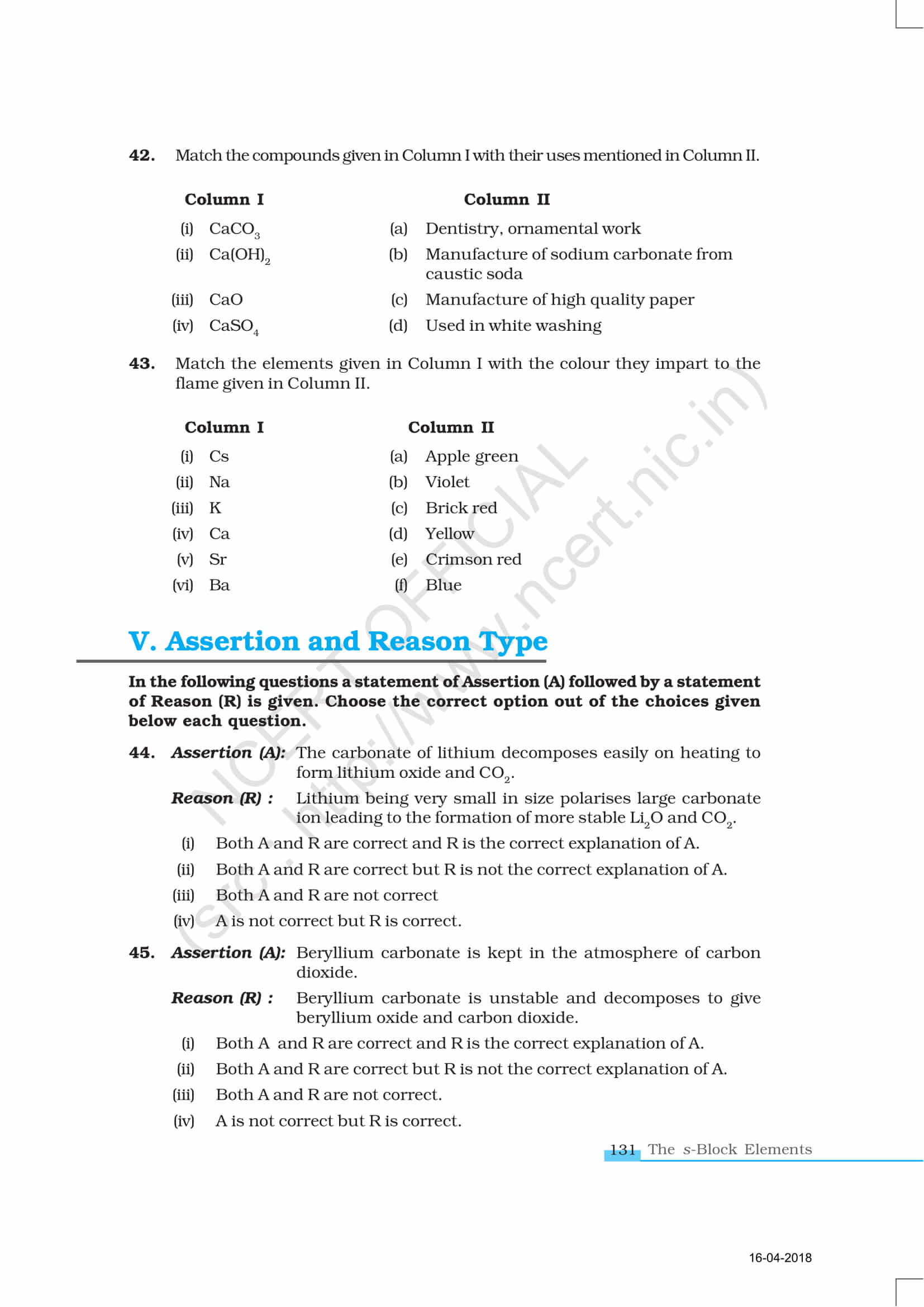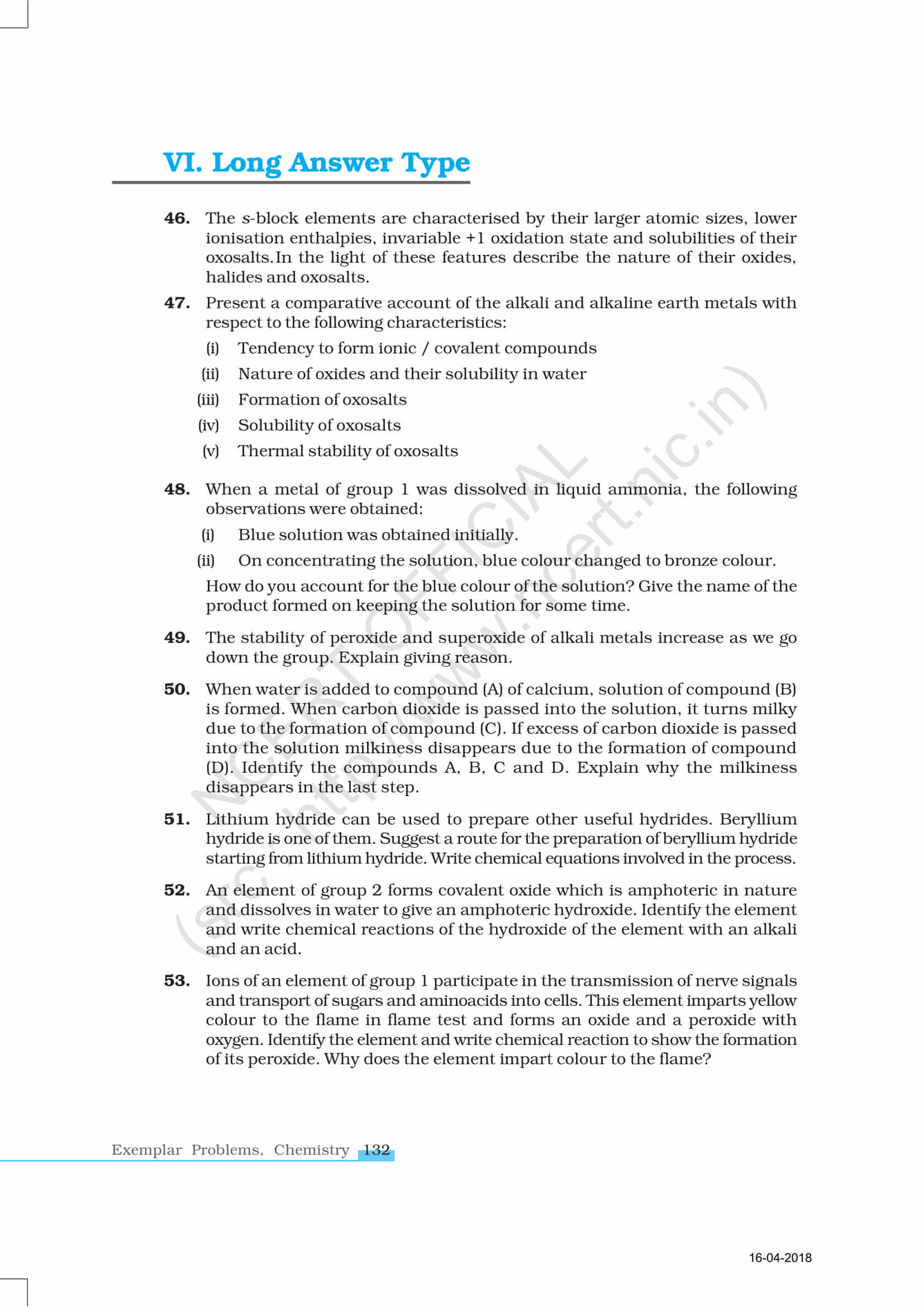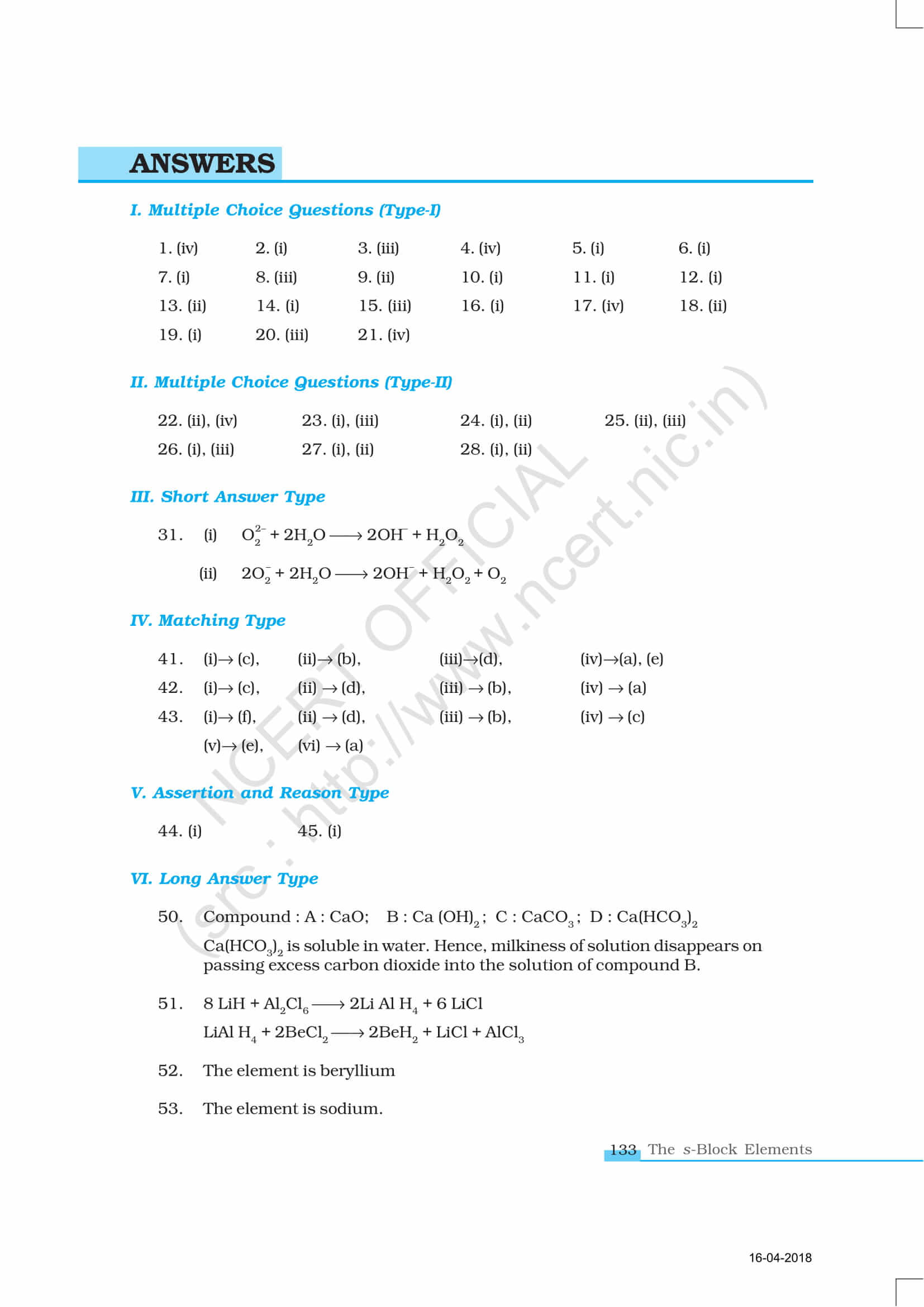 BYJU'S innovative learning approach helping students to understand and memorise the chemistry topics for a long period of time. Videos, animations, worksheets, exercises provided by will help you understand the volatile topics easily.