NCERT exemplar chemistry class 11 Chapter 12 Organic Chemistry Some Basic Principles and Techniques will help you clear the concepts involved in this chapter. In order to clear all your doubts on this chapter, students are advised to get thorough with NCERT exemplar chemistry class 11 Chapter 12.
NCERT exemplar chemistry class 11 Chapter 12 pdf provides answers to the questions in NCERT exemplar book together with important questions from previous year papers and sample papers, important structural formulas, exercises, worksheets, tips and tricks.
Organic Chemistry is one of the most important parts of chemistry. Organic chemistry is the chemistry sub-discipline for the scientific study of structure, properties, and reactions of organic compounds and organic materials. In class 11 students will learn the basics of organic chemistry and the advanced concepts will be taught in class 12.
Subtopics of Chapter 12 Organic Chemistry Some Basic Principles and Techniques
General Introduction
Tetravalence Of Carbon: Shapes Of Organic Compounds
Structural Representations Of Organic Compounds

Complete, Condensed And Bond-line Structural Formulas
Three-dimensional Representation Of Organic Molecules

Classification Of Organic Compounds
Nomenclature Of Organic Compounds

The Iupac System Of Nomenclature
Iupac Nomenclature Of Alkanes
Nomenclature Of Organic Compounds Having Functional Group(S)
Nomenclature Of Substituted Benzene Compounds

Isomerism

Structural Isomerism
Stereoisomerism

Fundamental Concepts In Organic Reaction Mechanism

Fission Of A Covalent Bond
Nucleophiles And Electrophiles
Electron Movement In Organic Reactions
Electron Displacement Effects In Covalent Bonds
Inductive Effect
Resonance Structure
Resonance Effect
Electromeric Effect (E Effect)
Hyperconjugation
Types Of Organic Reactions And Mechanisms

Methods Of Purification Of Organic Compounds

Sublimation
Crystallisation
Distillation
Differential Extraction
Chromatography

Qualitative Analysis Of Organic Compounds

Detection Of Carbon And Hydrogen
Detection Of Other Elements

Quantitative Analysis

Carbon And Hydrogen
Nitrogen
Halogens
Sulphur
Phosphorus
Oxygen.
To learn the concepts of organic chemistry students should solve NCERT exemplar class 11 chemistry chapter 12.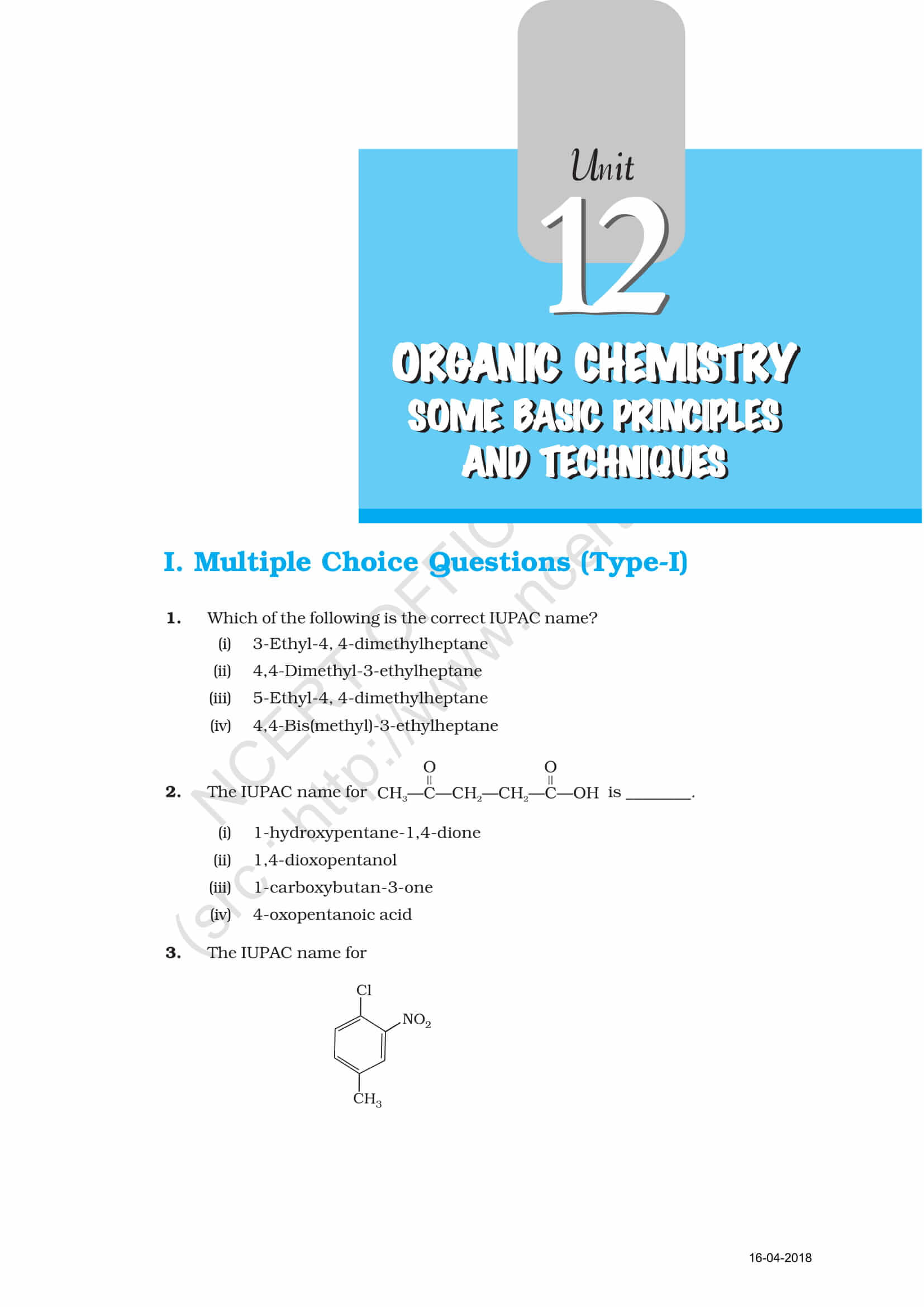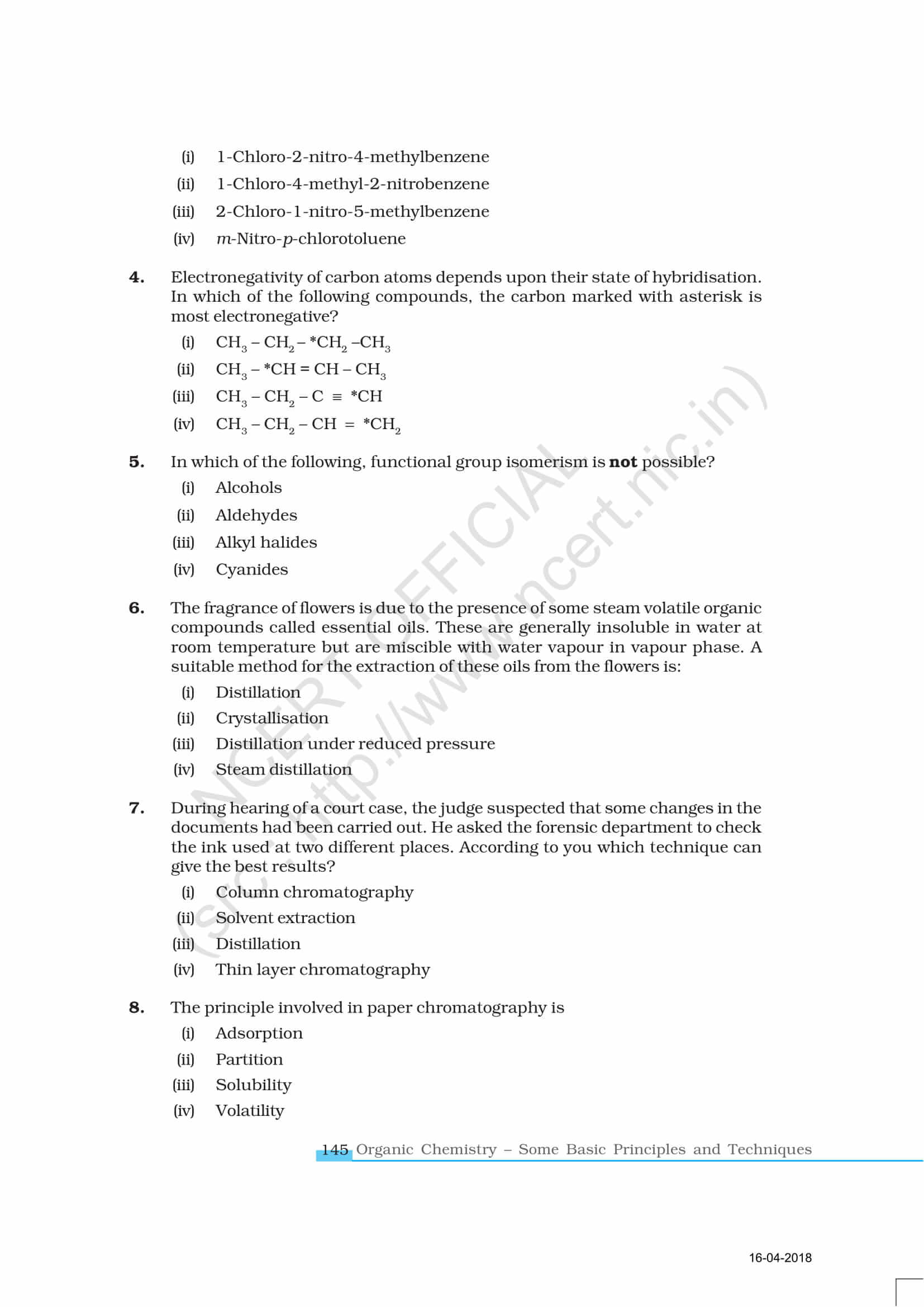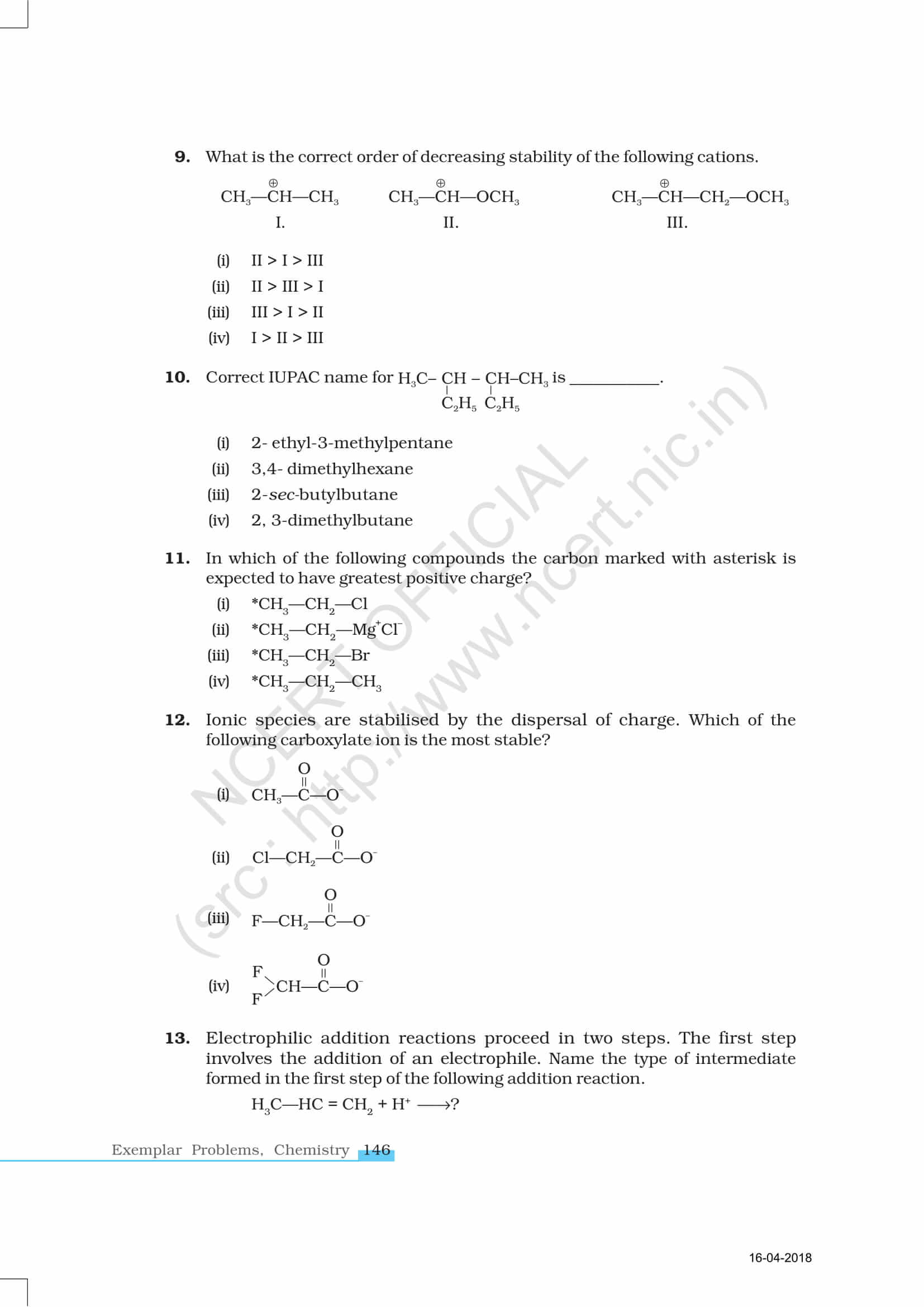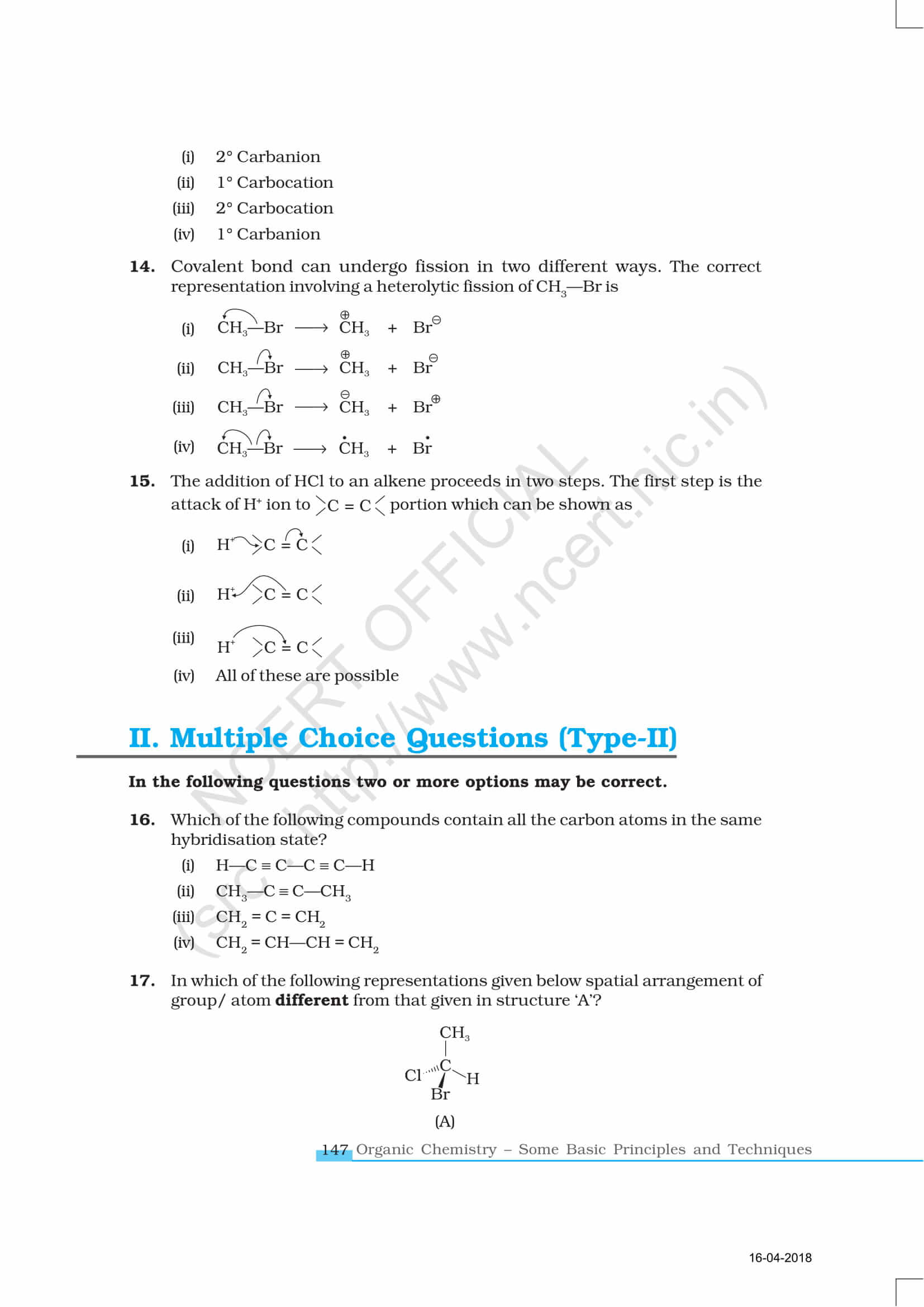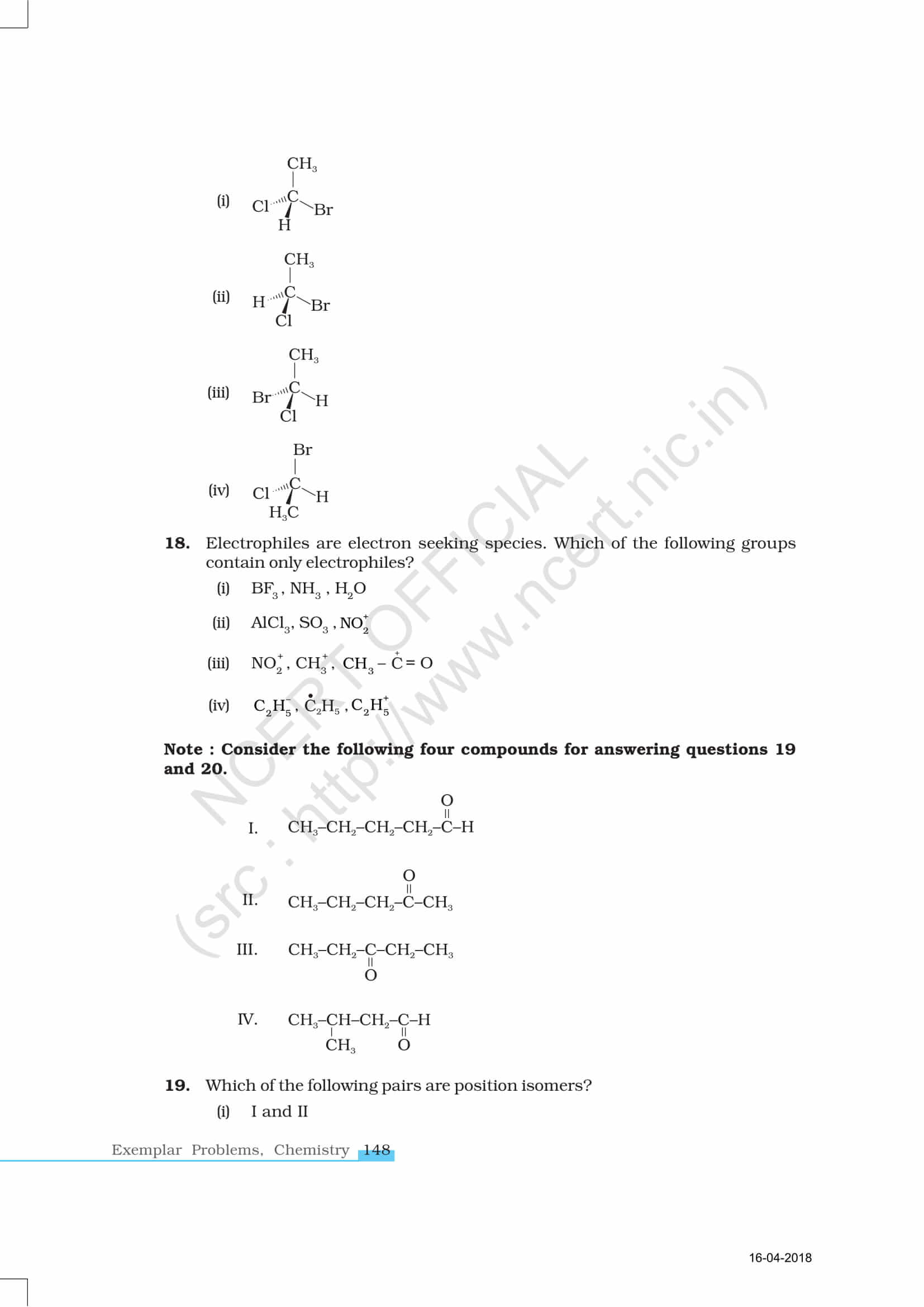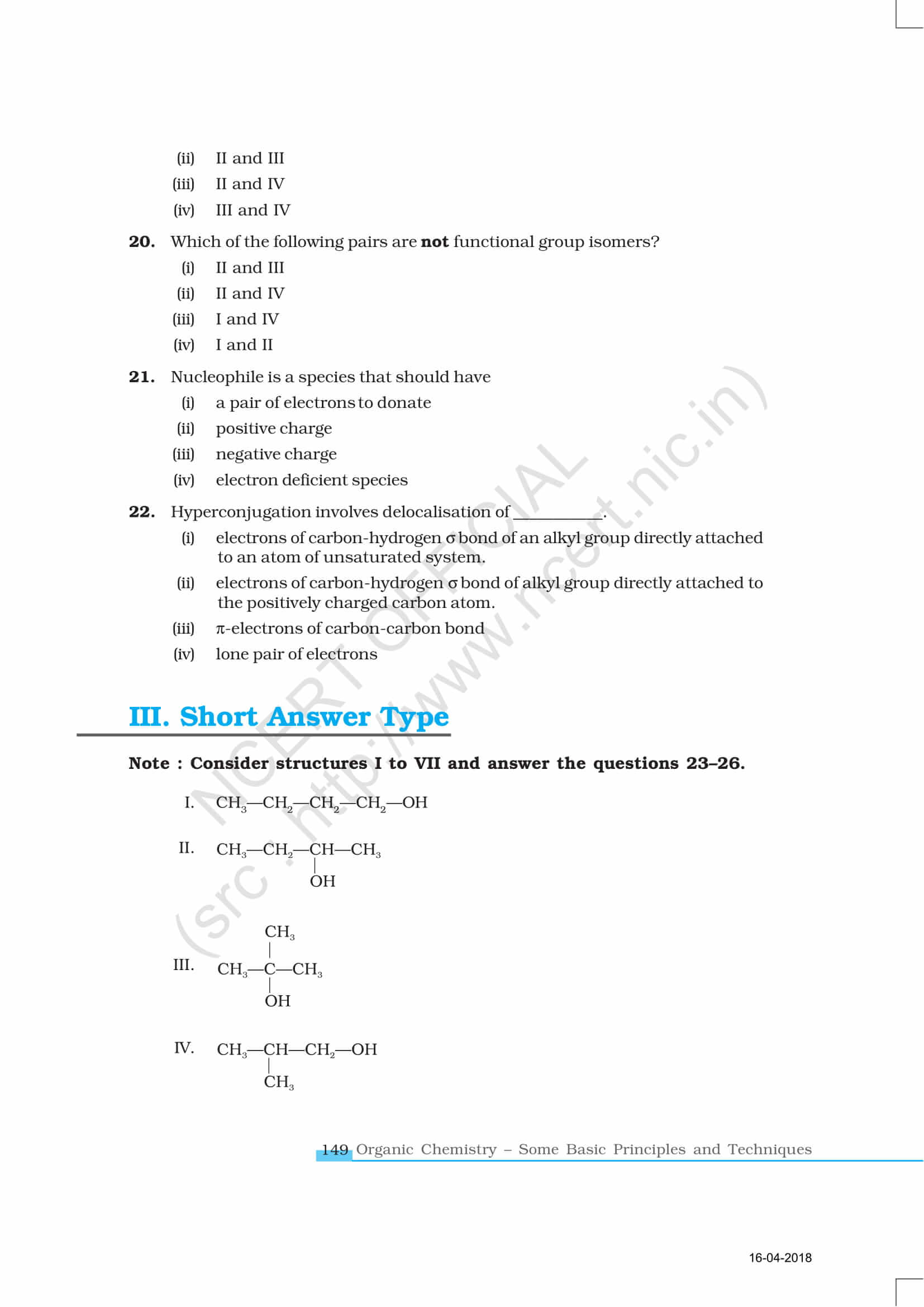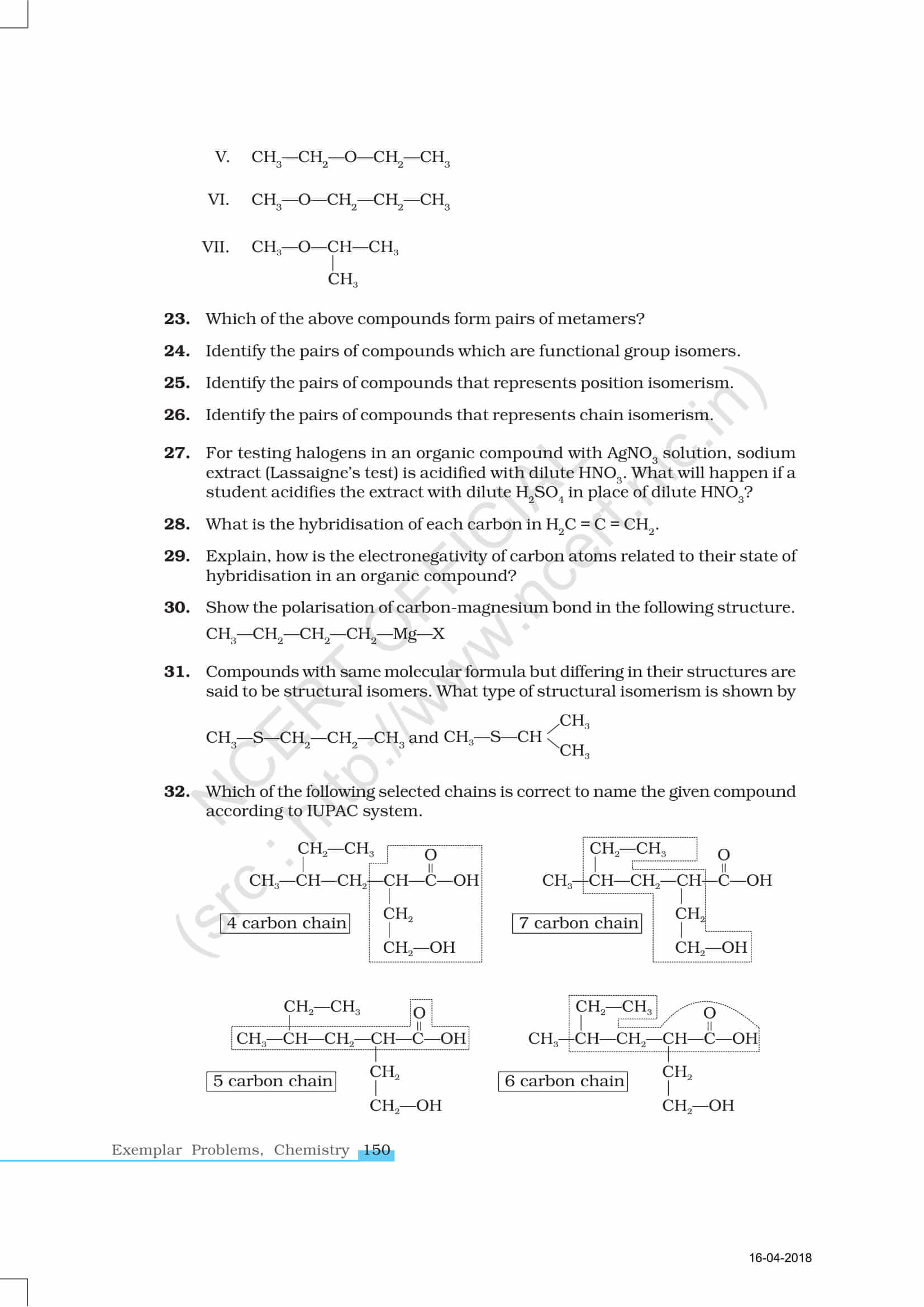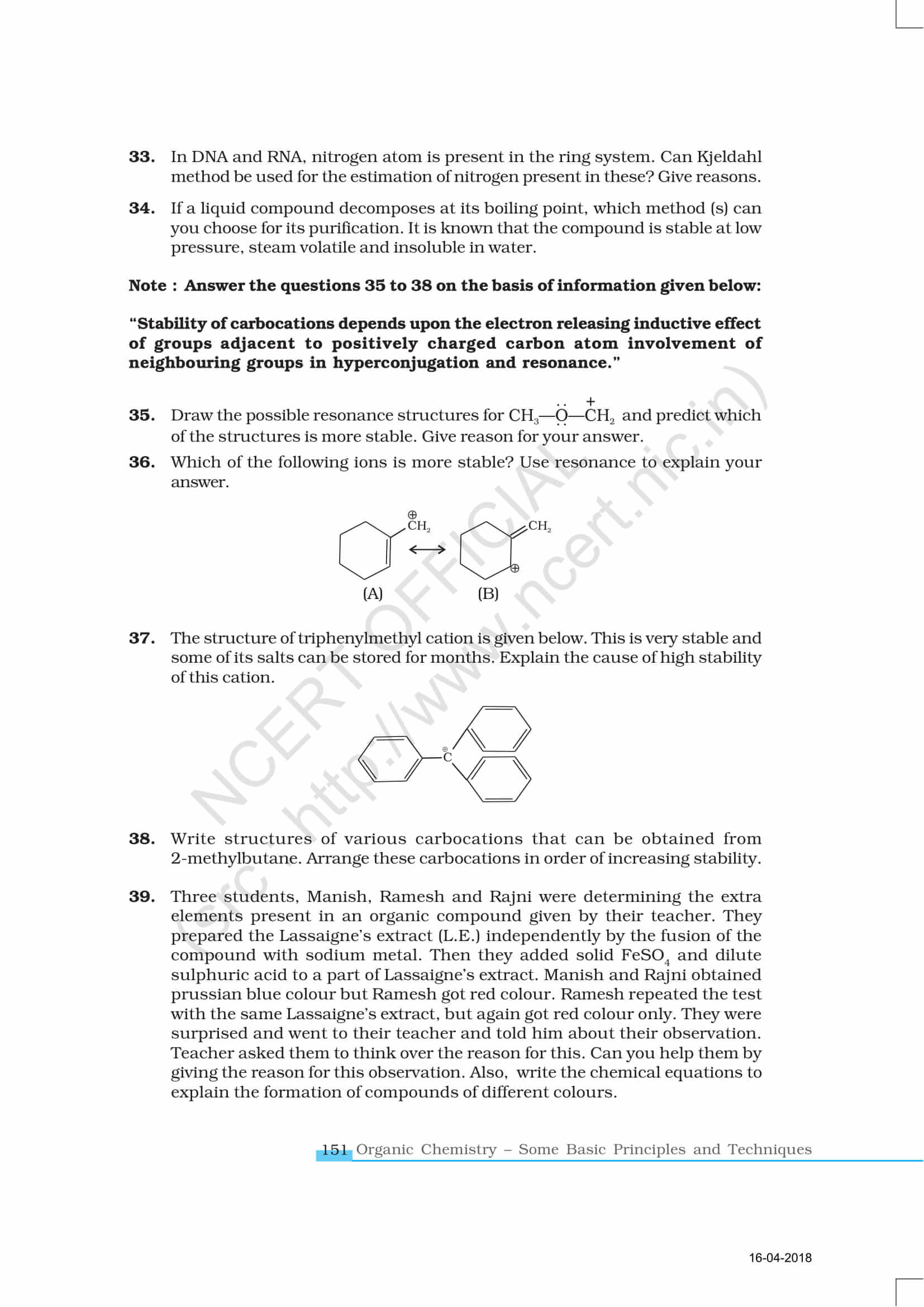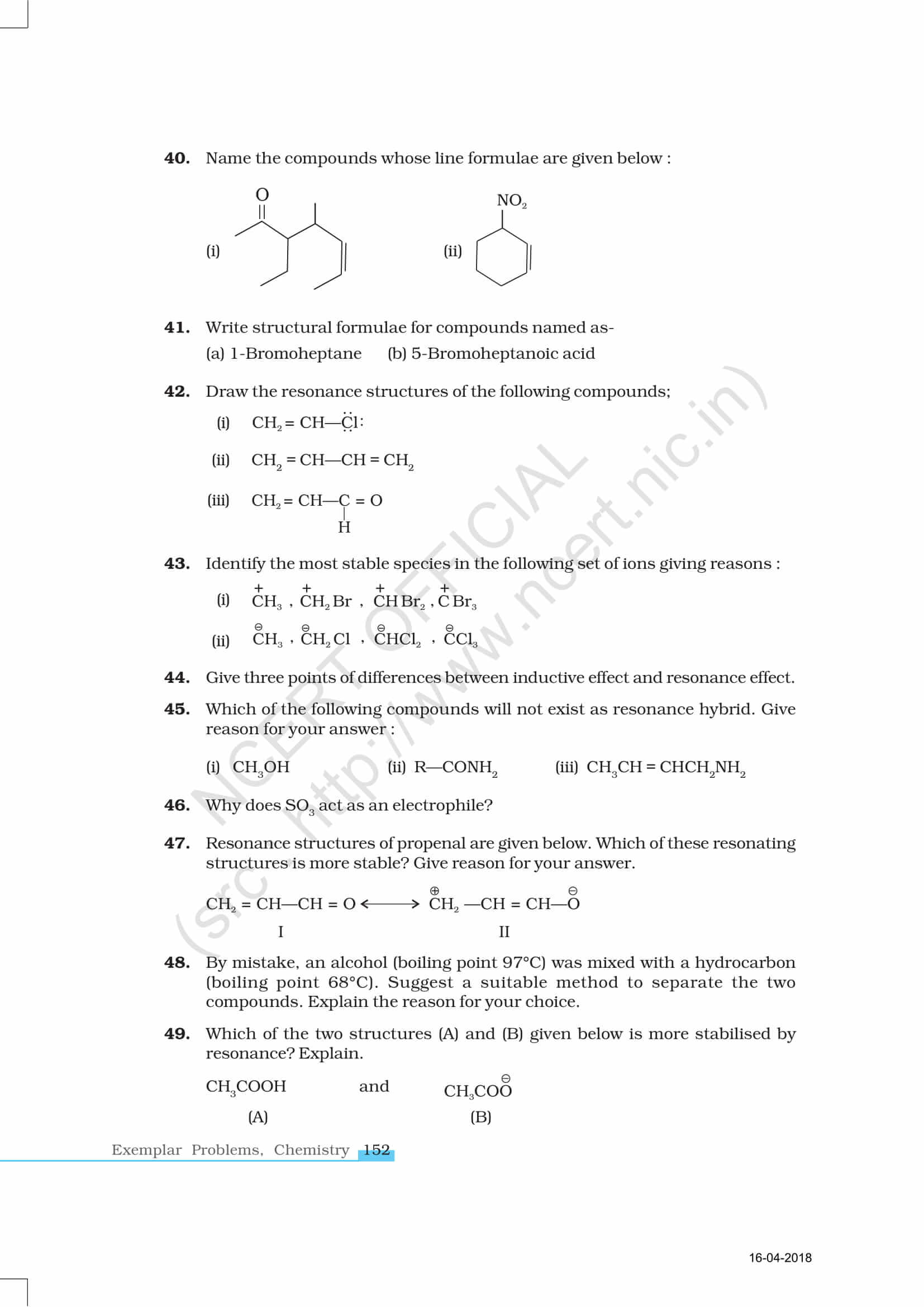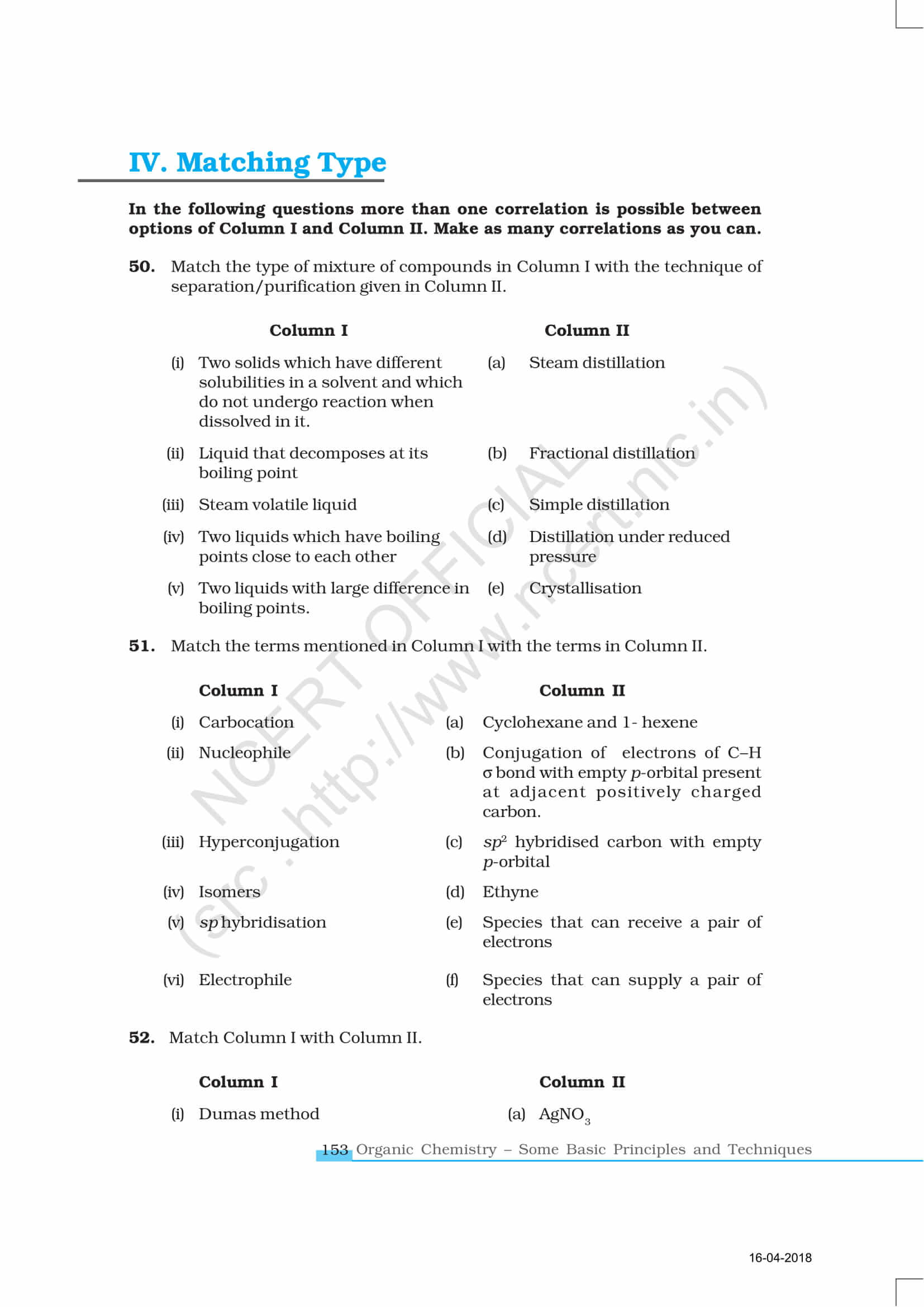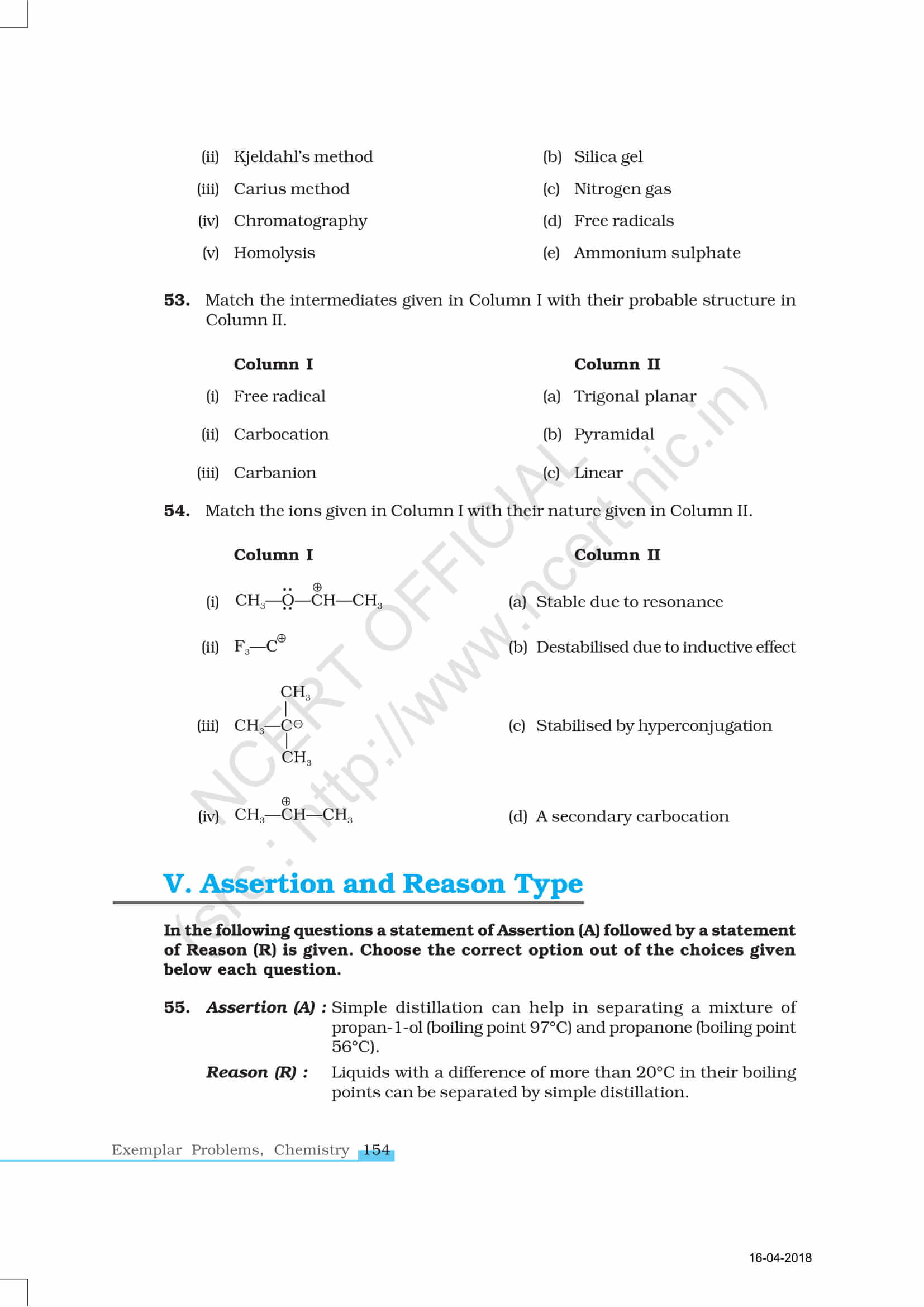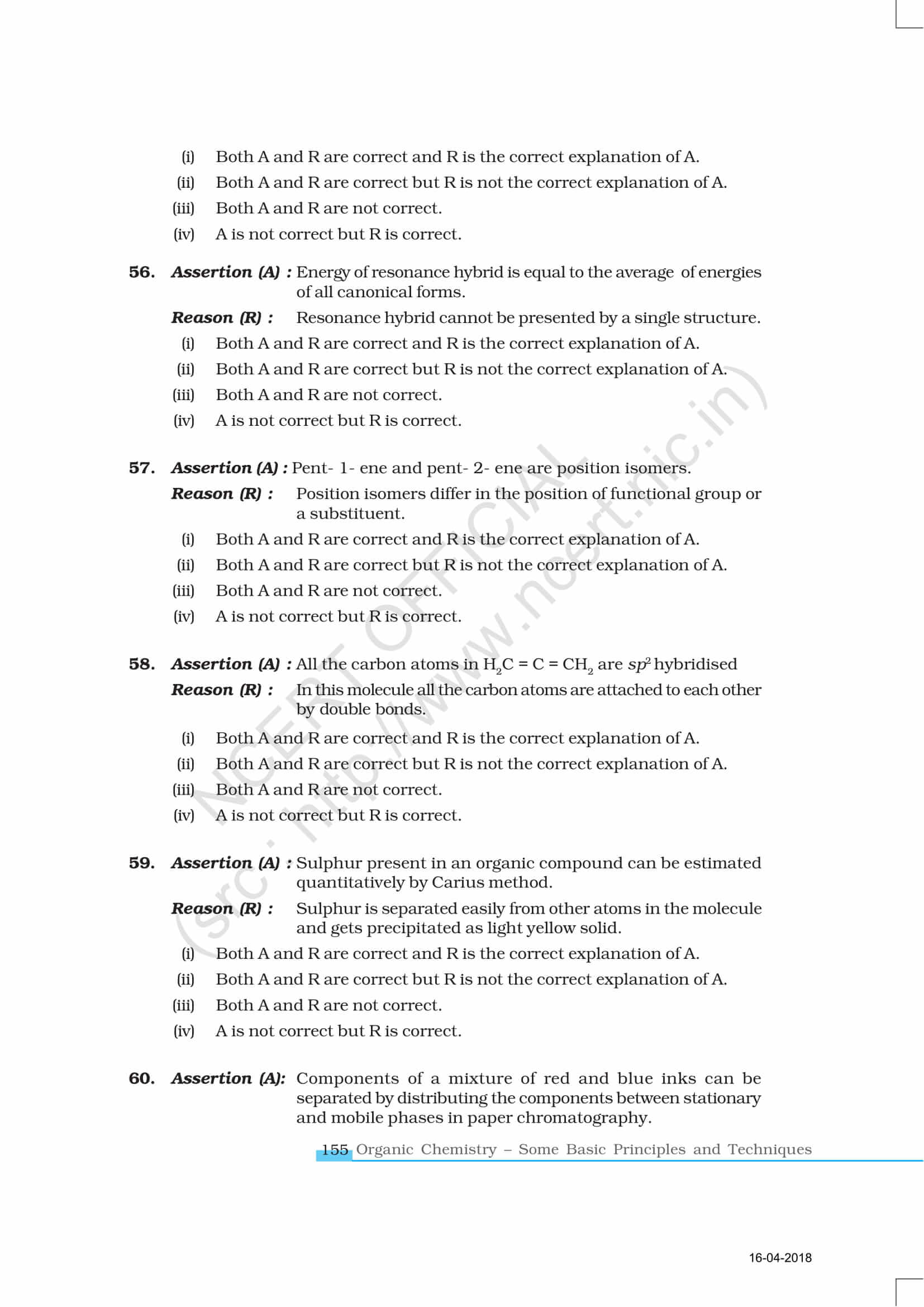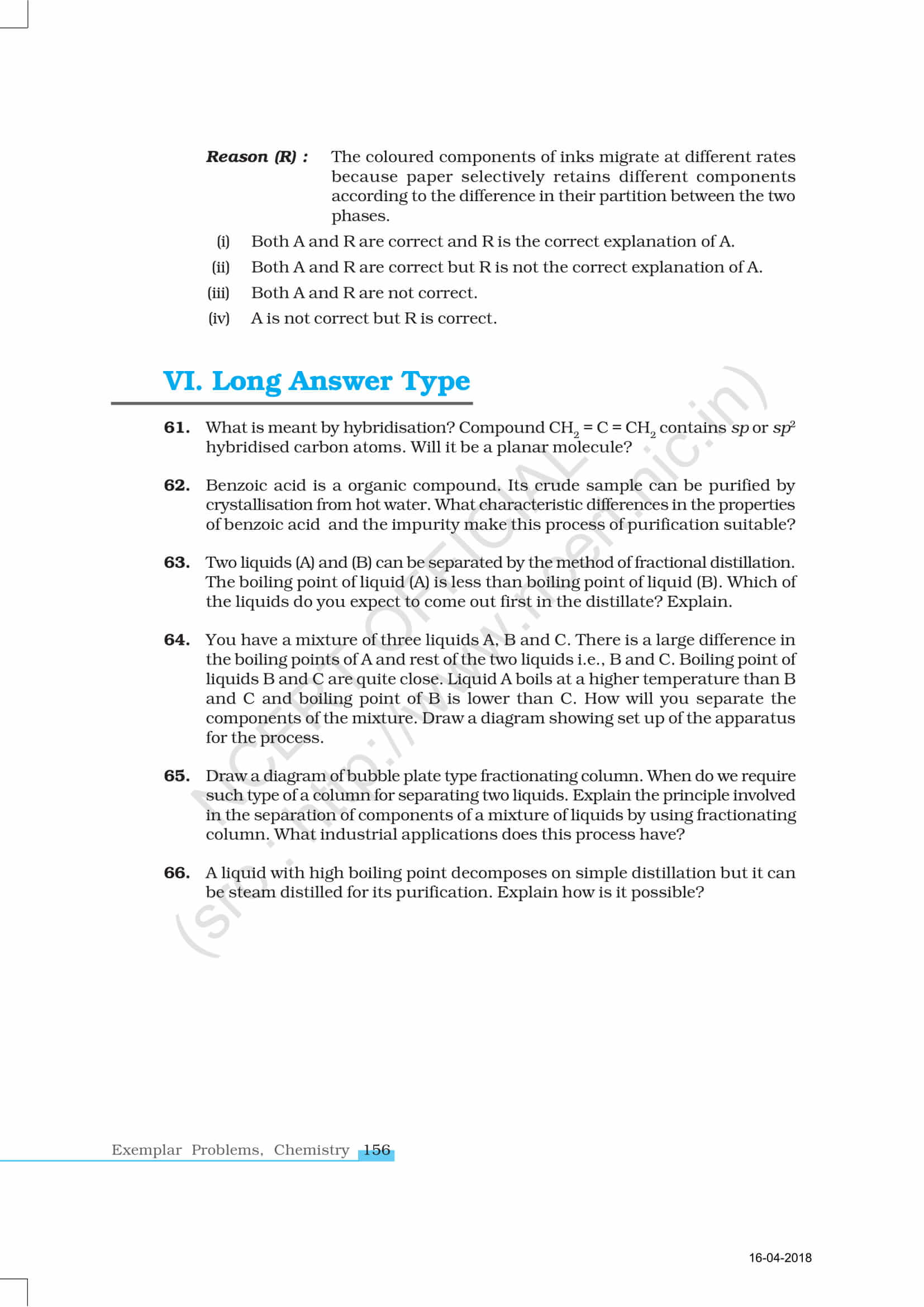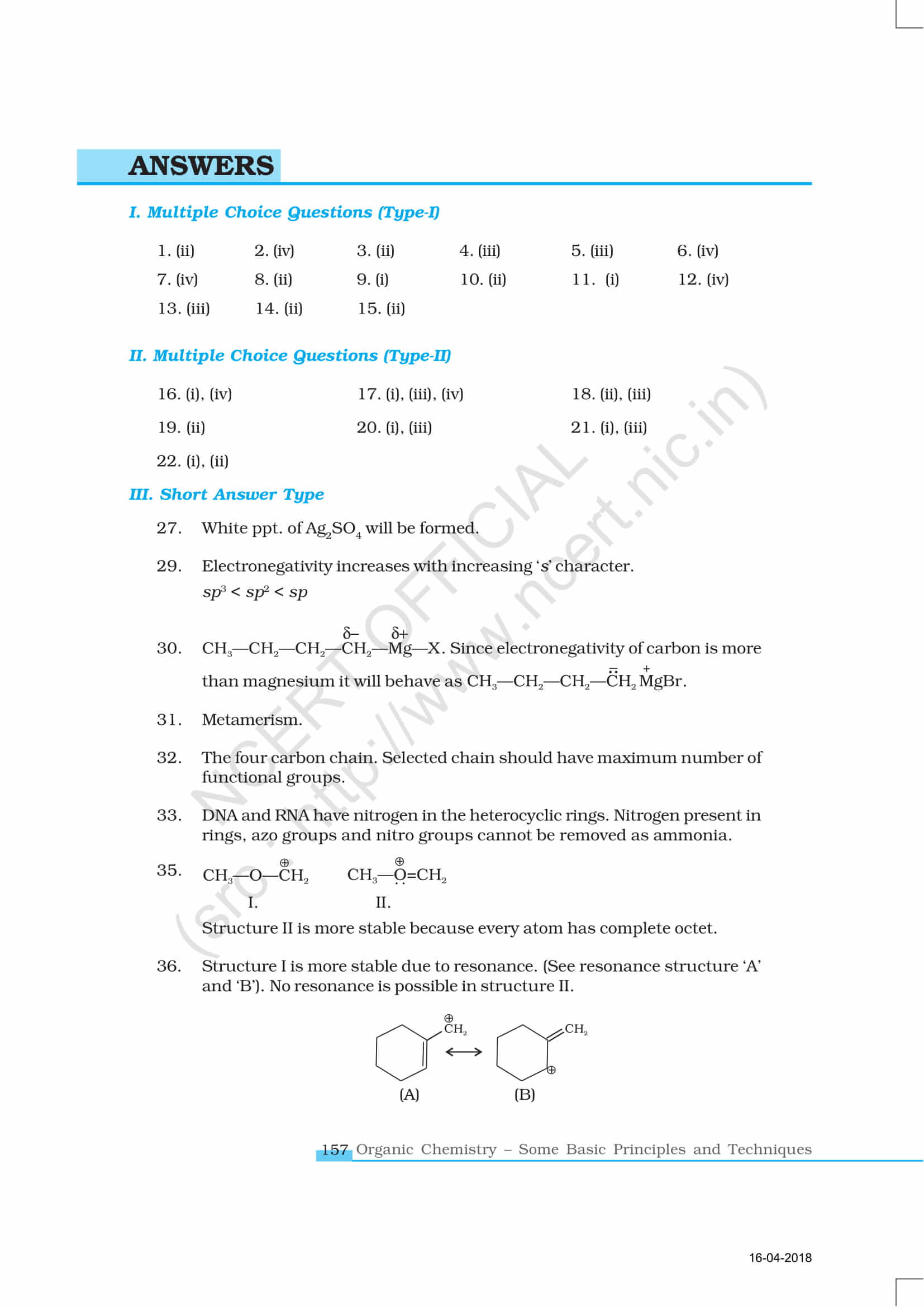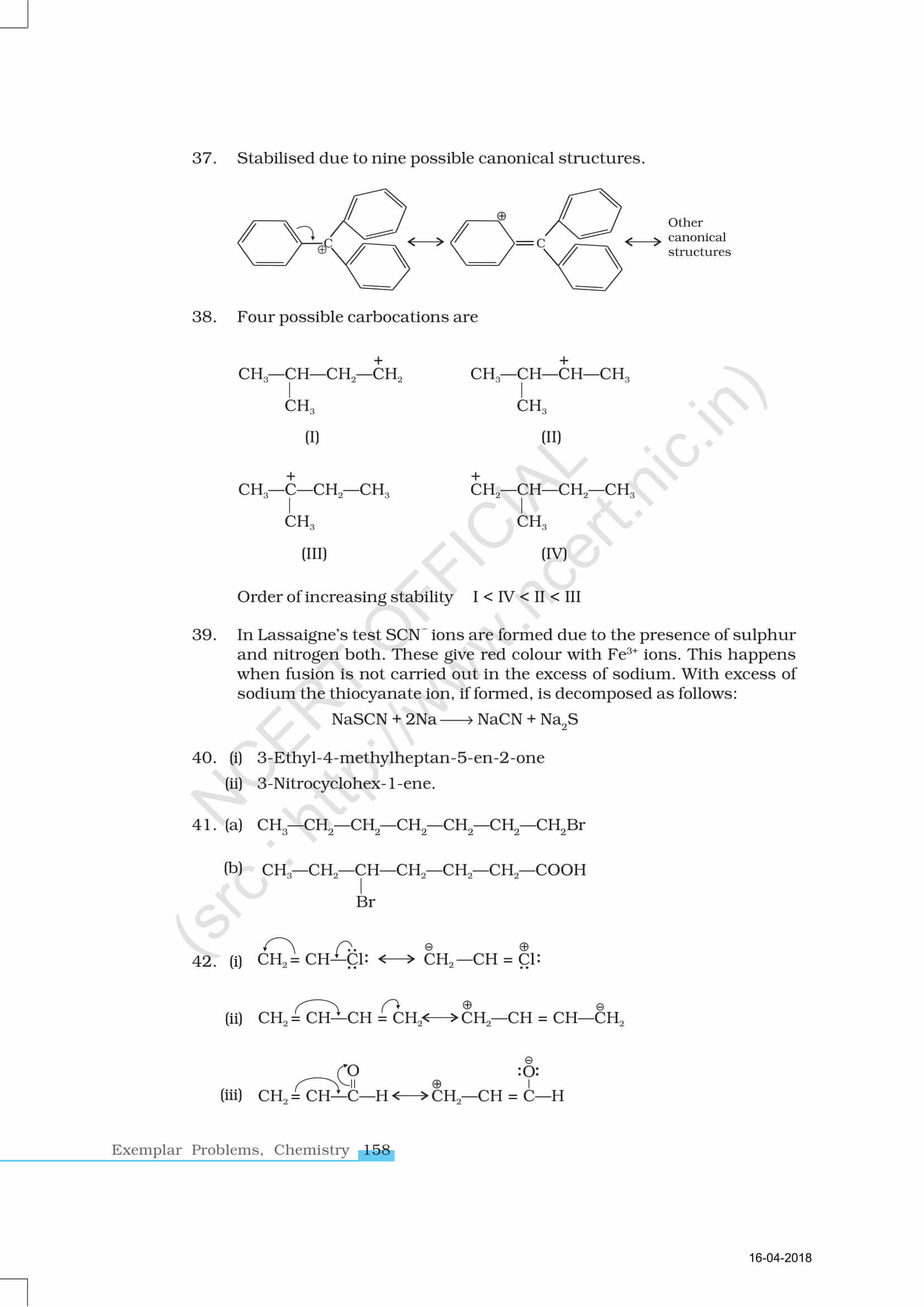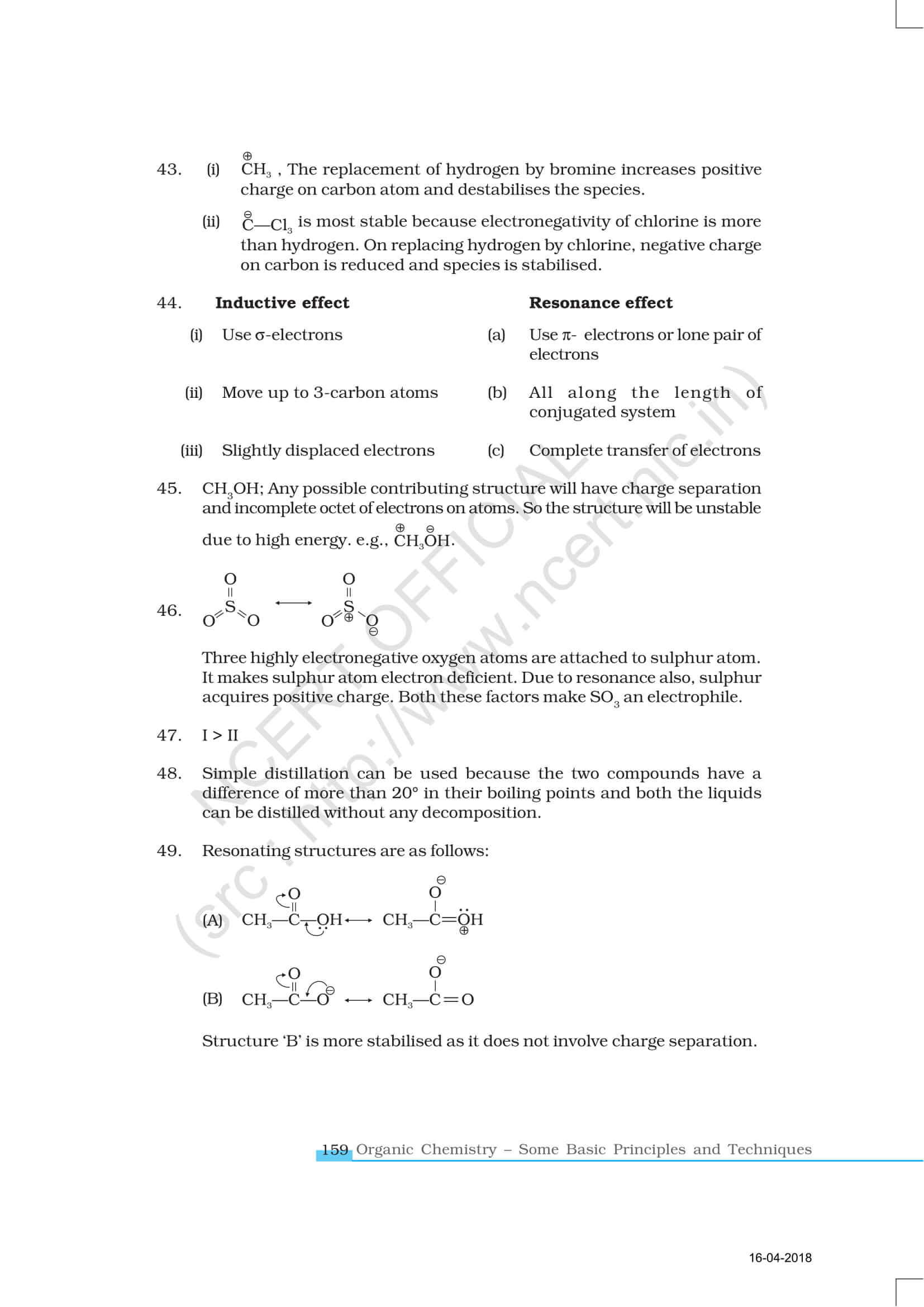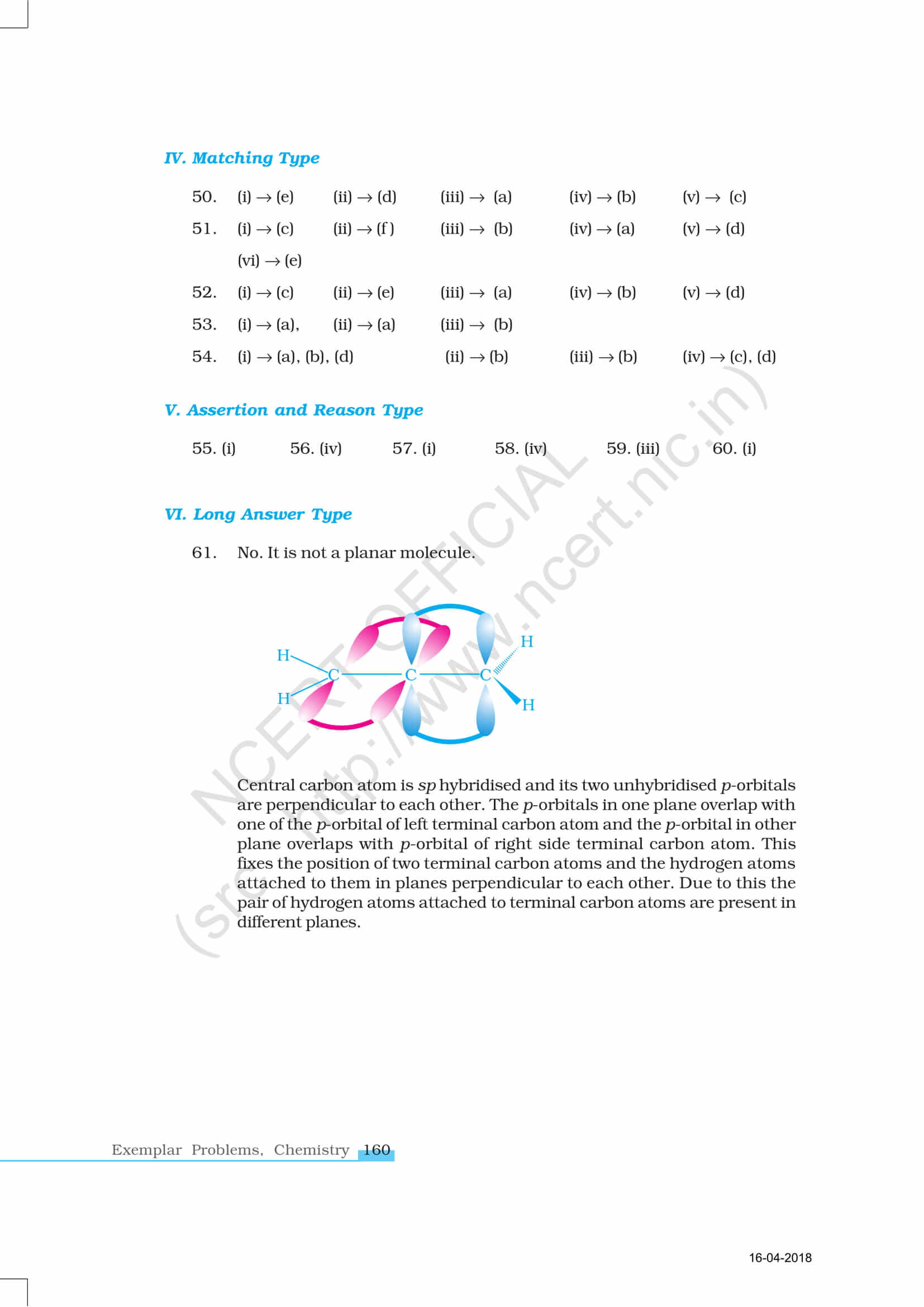 For NCERT notes, study material, previous year question papers, sample papers, videos, animations, NCERT solutions, NCERT exemplar's, books, worksheets and exercises for all the classes and subjects visit BYJU'S website or download BYJU'S learning App for an effective learning experience.