Flashcards for NEET Chemistry are designed to boost your NEET preparation. Find below flashcards for the chapter "Aldehydes, Ketones and Carboxylic Acids". These flashcards are prepared as per the NEET syllabus. These are helpful for aspirants of NEET and other exams, during last-minute revision. It covers all the important points that are frequently asked in the exam. Check BYJU'S, for the full set of Flashcards and Study material for NEET Chemistry.
| | | |
| --- | --- | --- |
| Name of the NEET Sub-section | Topic | Flashcards Helpful for |
| Chemistry | Aldehydes, Ketones and Carboxylic Acids | NEET Exams |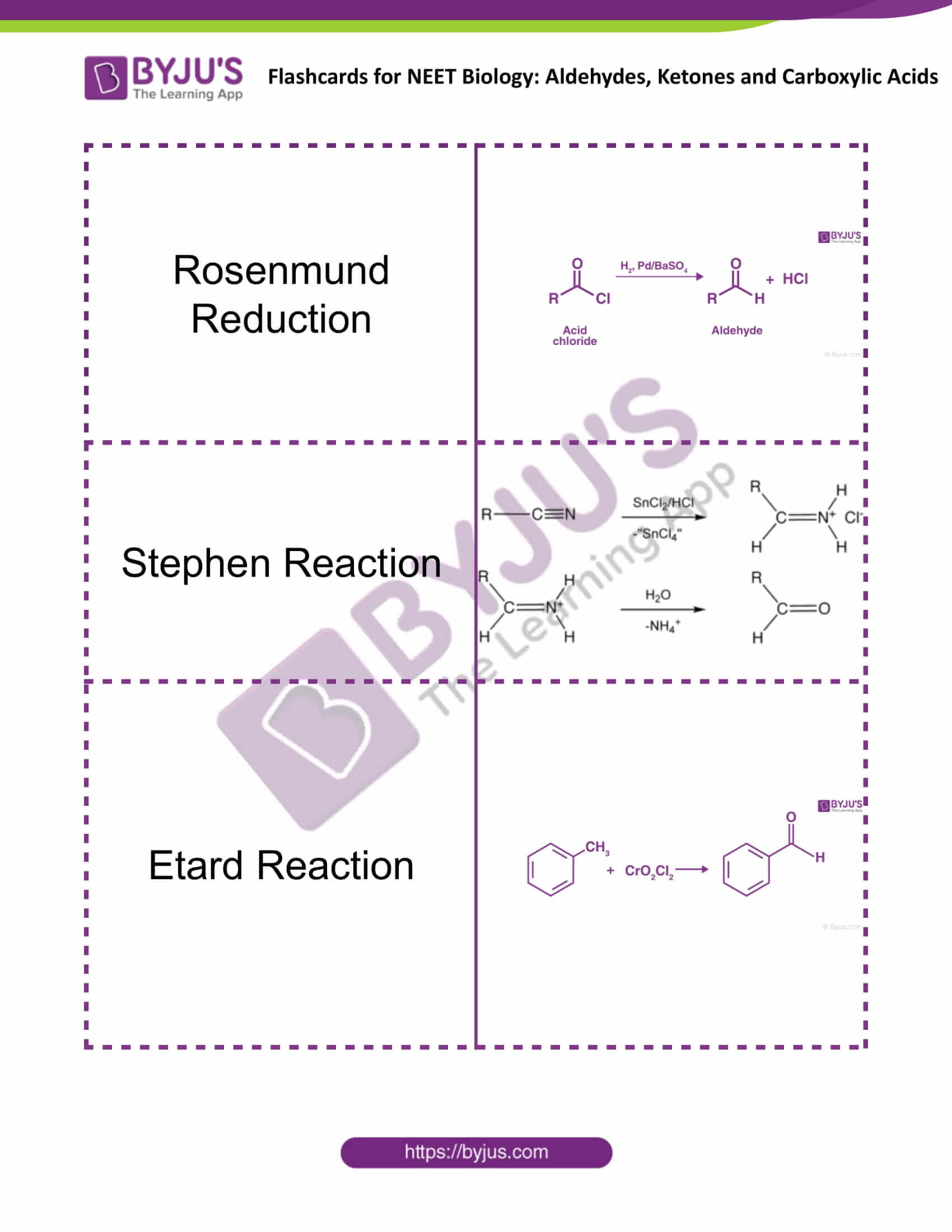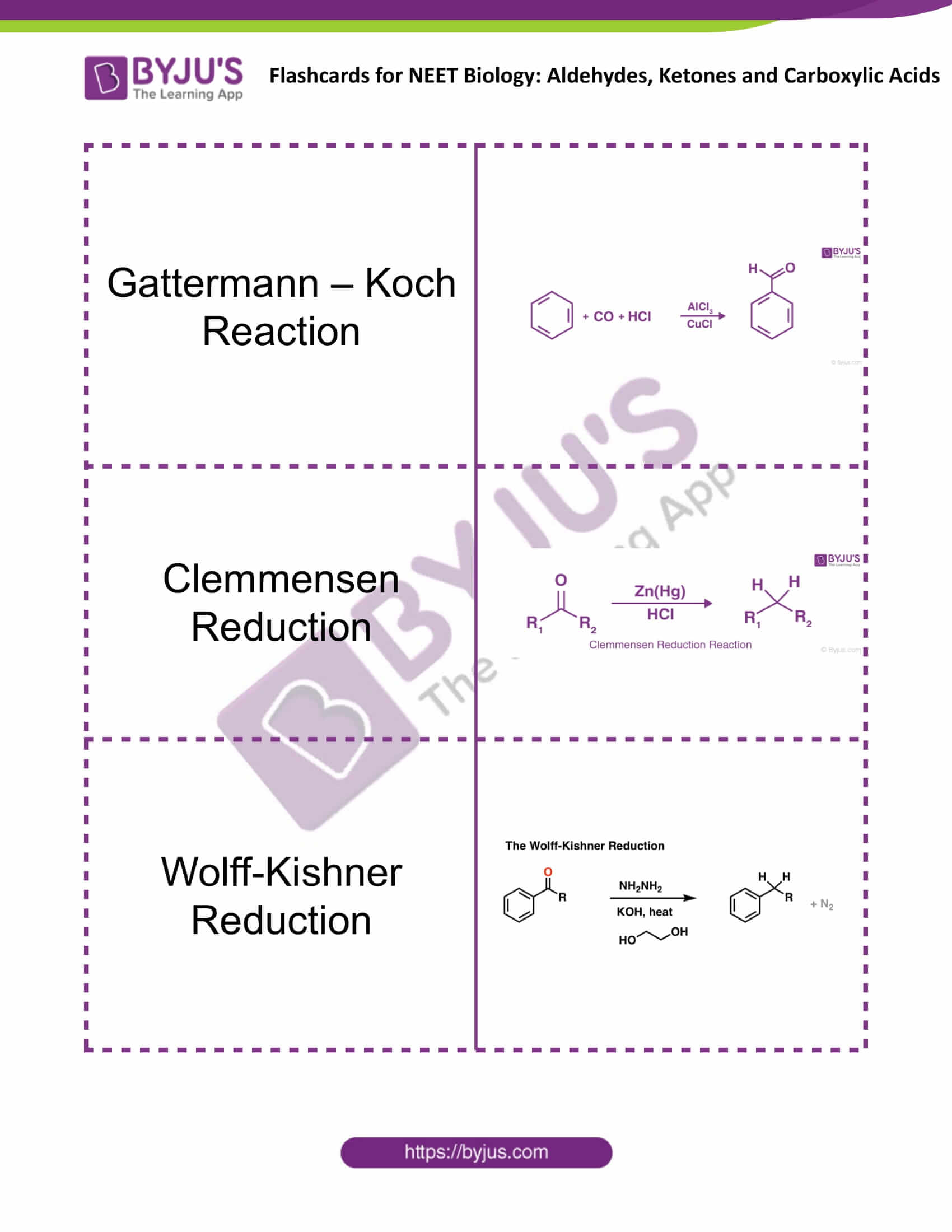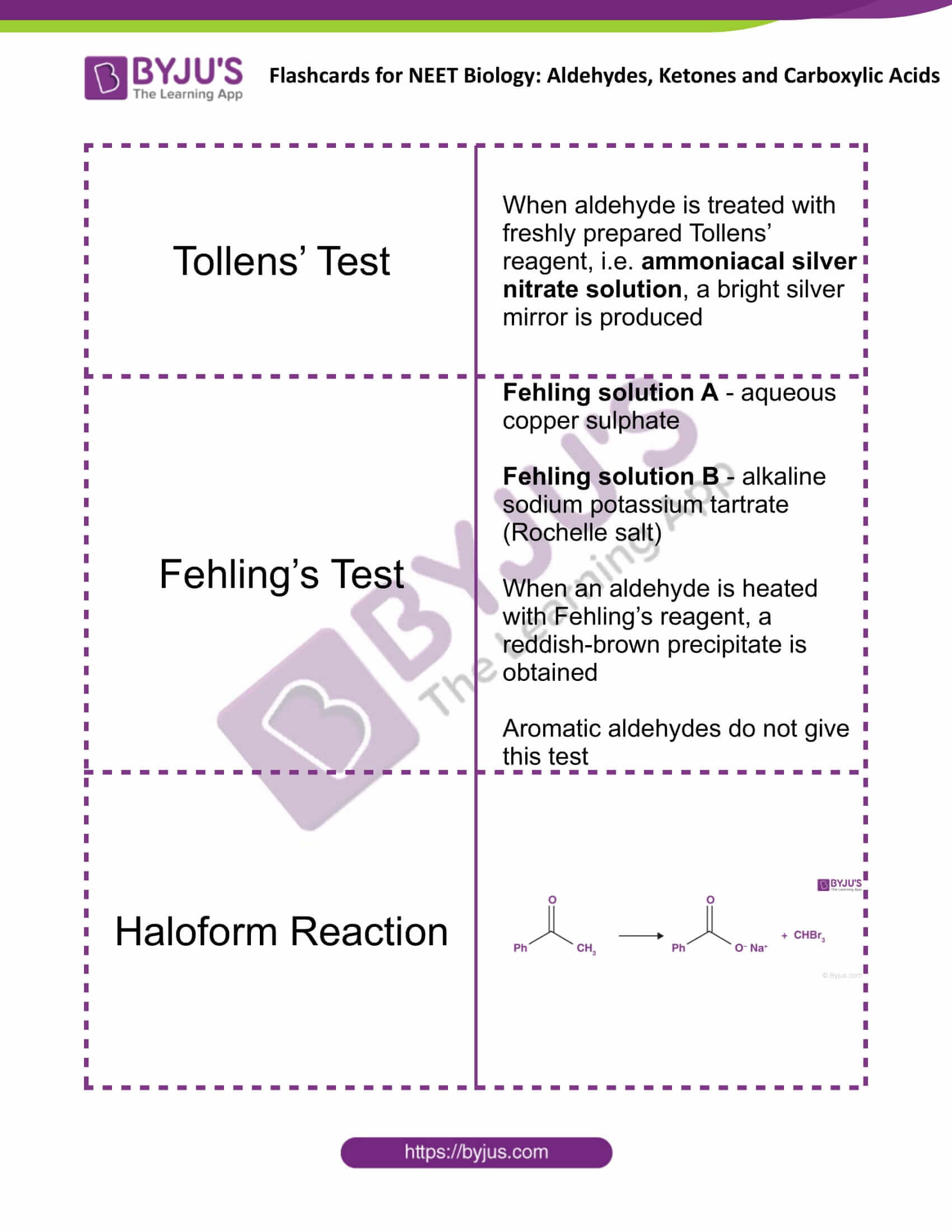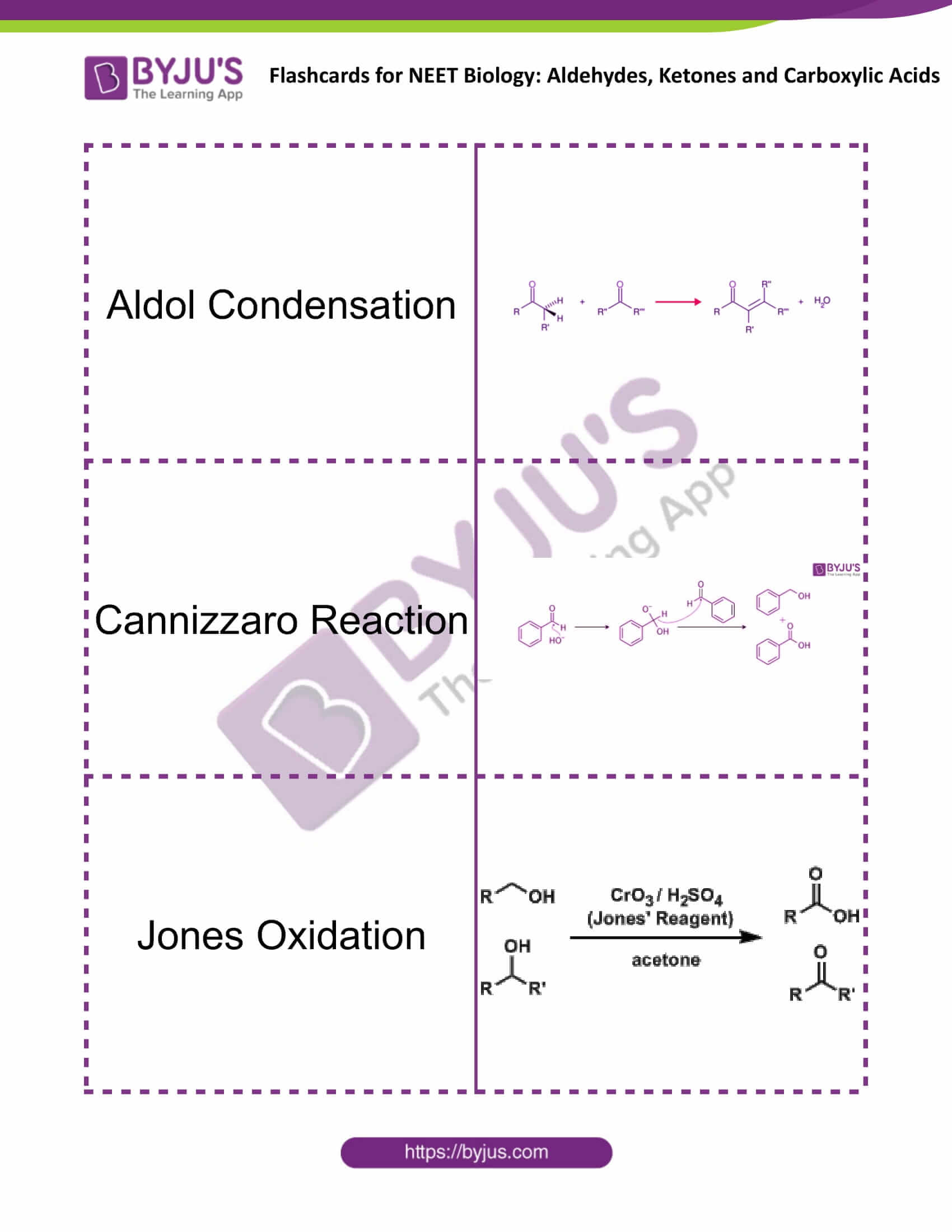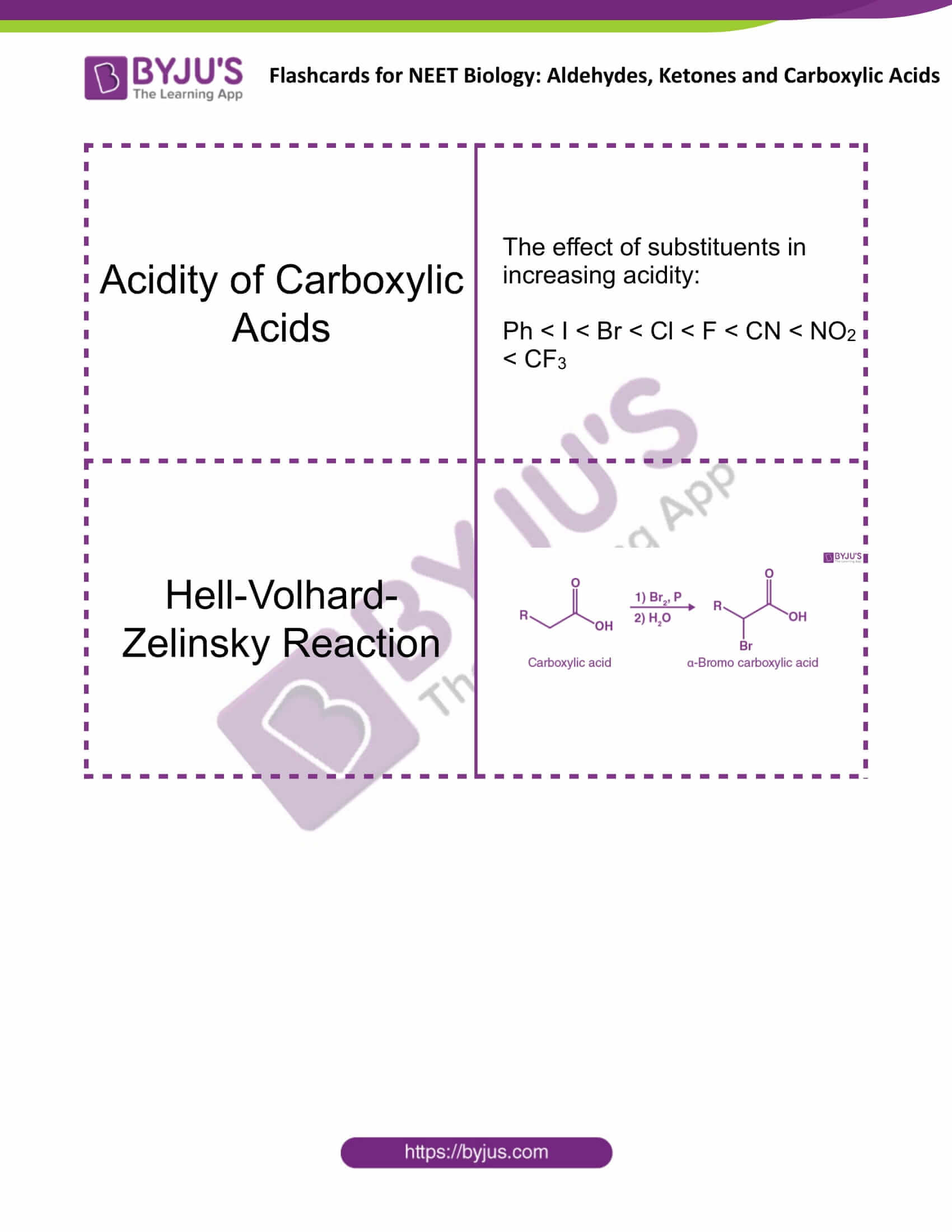 Aldehydes, Ketones and Carboxylic Acids

Rosenmund Reduction

Stephen Reaction

Etard Reaction

Gattermann – Koch Reaction

Clemmensen Reduction

Wolff-Kishner Reduction

Tollens' Test

When aldehyde is treated with freshly prepared Tollens' reagent, i.e. ammoniacal silver nitrate solution, a bright silver mirror is produced

Fehling's Test

Fehling solution A – aqueous copper sulphate

Fehling solution B – alkaline sodium potassium tartrate (Rochelle salt)

When an aldehyde is heated with Fehling's reagent, a reddish-brown precipitate is obtained

Aromatic aldehydes do not give this test

Haloform Reaction

Aldol Condensation

Cannizzaro Reaction

Jones Oxidation

Acidity of Carboxylic Acids

The effect of substituents in increasing acidity:

Ph < I < Br < Cl < F < CN < NO2 < CF3

Hell-Volhard-Zelinsky Reaction
Get access to the full set of flashcards for NEET Chemistry, only at BYJU'S.