Flashcards for NEET Chemistry are designed to boost your NEET preparation. Find below flashcards for the chapter "States of Matter". These flashcards are prepared as per the NEET syllabus. These are helpful for aspirants of NEET and other exams during last-minute revision. It covers all the important points that are frequently asked in the exam. Check BYJU'S for the full set of Flashcards and Study material for NEET Chemistry.
| | | |
| --- | --- | --- |
| Name of the NEET Sub-section | Topic | Flashcards Helpful for |
| Chemistry | States of Matter | NEET Exams |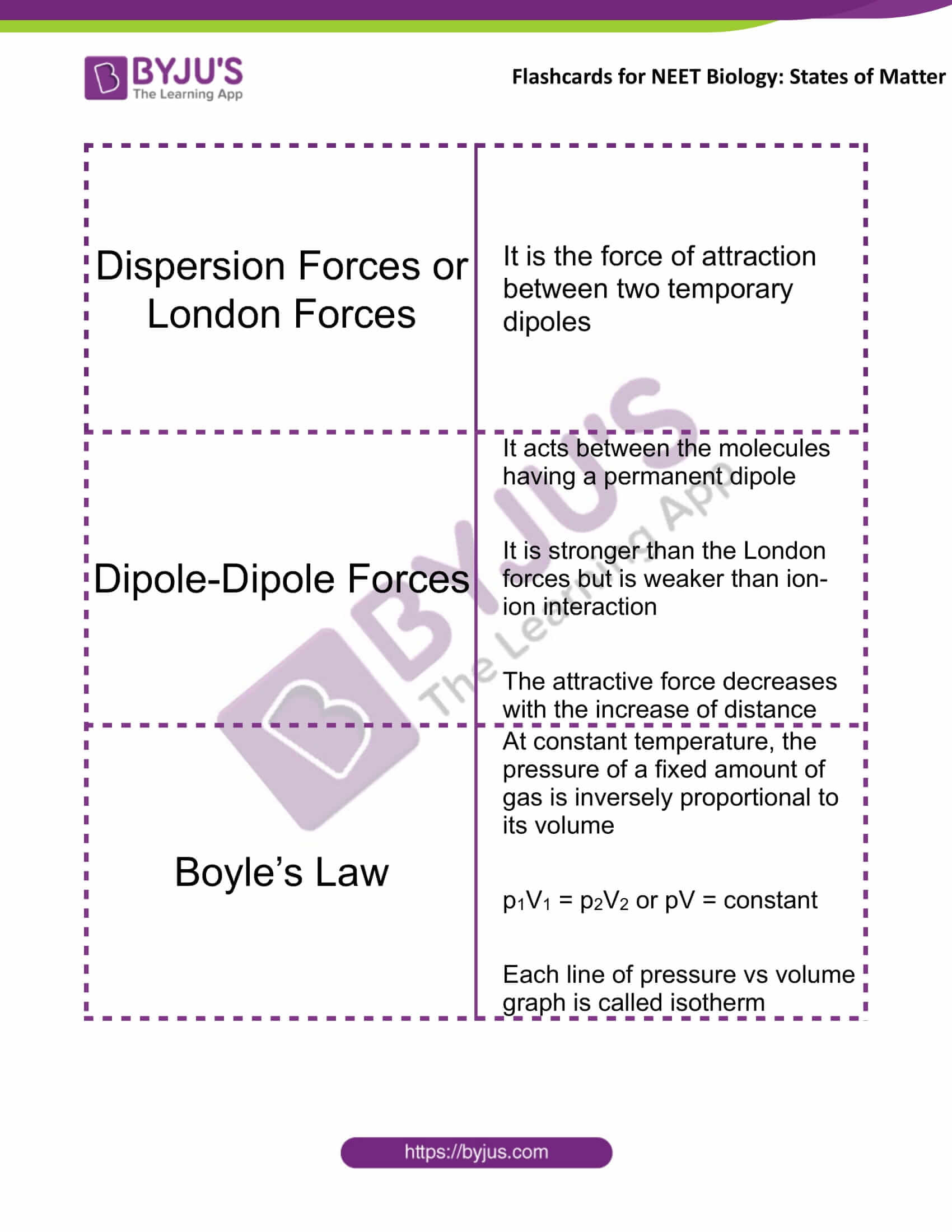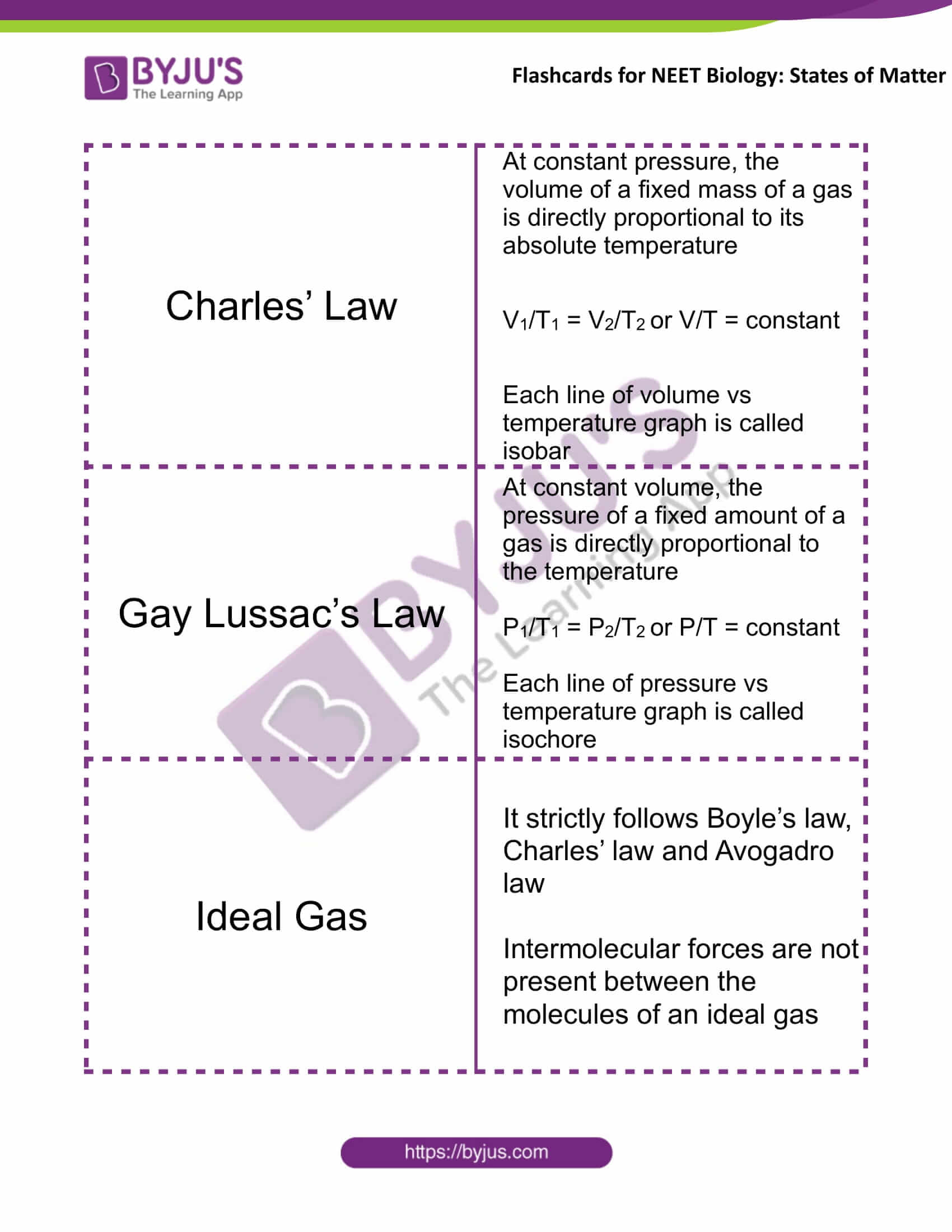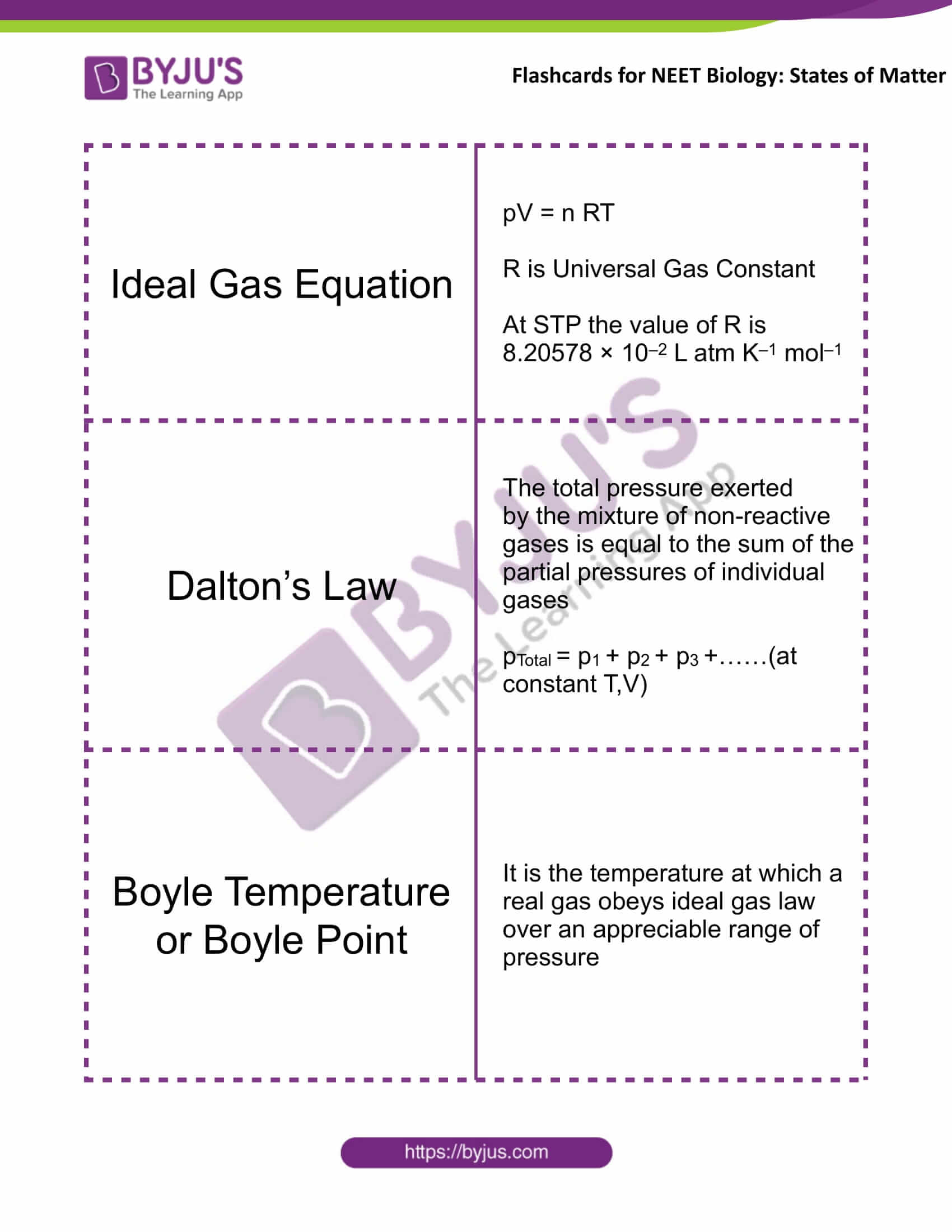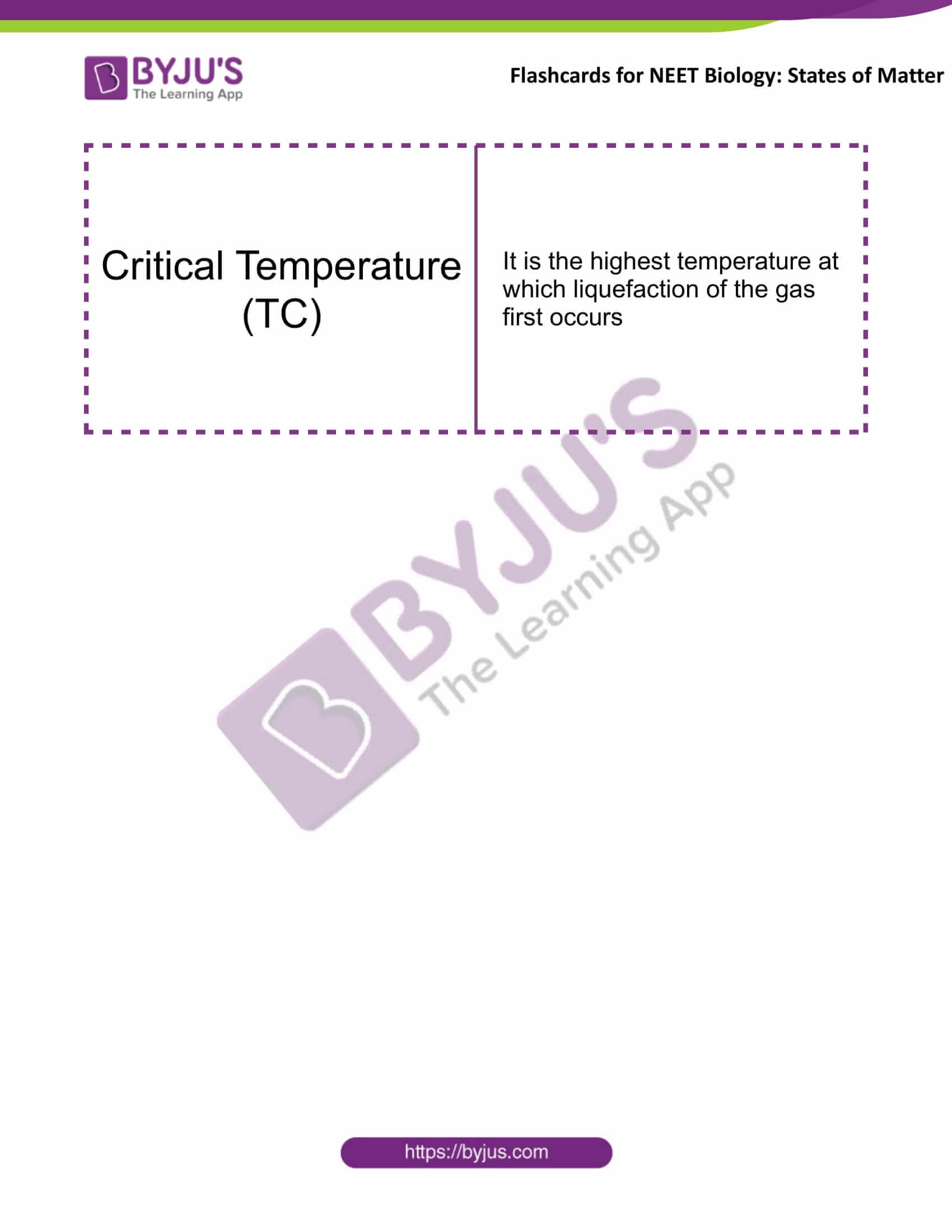 States of Matter

Dispersion Forces or London Forces

It is the force of attraction between two temporary dipoles

Dipole-Dipole Forces

It acts between the molecules having a permanent dipole

It is stronger than the London forces but is weaker than ion-ion interaction

The attractive force decreases with the increase of distance

Boyle's Law

At constant temperature, the pressure of a fixed amount of gas is inversely proportional to its volume

p1V1 = p2V2 or pV = constant

Each line of pressure vs volume graph is called isotherm

Charles' Law

At constant pressure, the volume of a fixed mass of a gas is directly proportional to its absolute temperature

V1/T1 = V2/T2 or V/T = constant

Each line of volume vs. temperature graph is called isobar

Gay Lussac's Law

At constant volume, the pressure of a fixed amount of a gas is directly proportional to the temperature

P1/T1 = P2/T2 or P/T = constant

Each line of pressure vs temperature graph is called isochore

Ideal Gas

It strictly follows Boyle's law, Charles' law and Avogadro law

Intermolecular forces are not present between the molecules of an ideal gas

Ideal Gas Equation

pV = nRT

R is Universal Gas Constant

At STP the value of R is 8.20578 × 10–2 L atm K–1 mol–1

Dalton's Law

The total pressure exerted by the mixture of non-reactive gases is equal to the sum of the partial pressures of individual gases

pTotal = p1 + p2 + p3 +……(at constant T,V)

Boyle Temperature or Boyle Point

It is the temperature at which a real gas obeys ideal gas law over an appreciable range of pressure

Critical Temperature (TC)

It is the highest temperature at which liquefaction of the gas first occurs
Get access to the full set of flashcards for NEET Chemistry, only at BYJU'S.