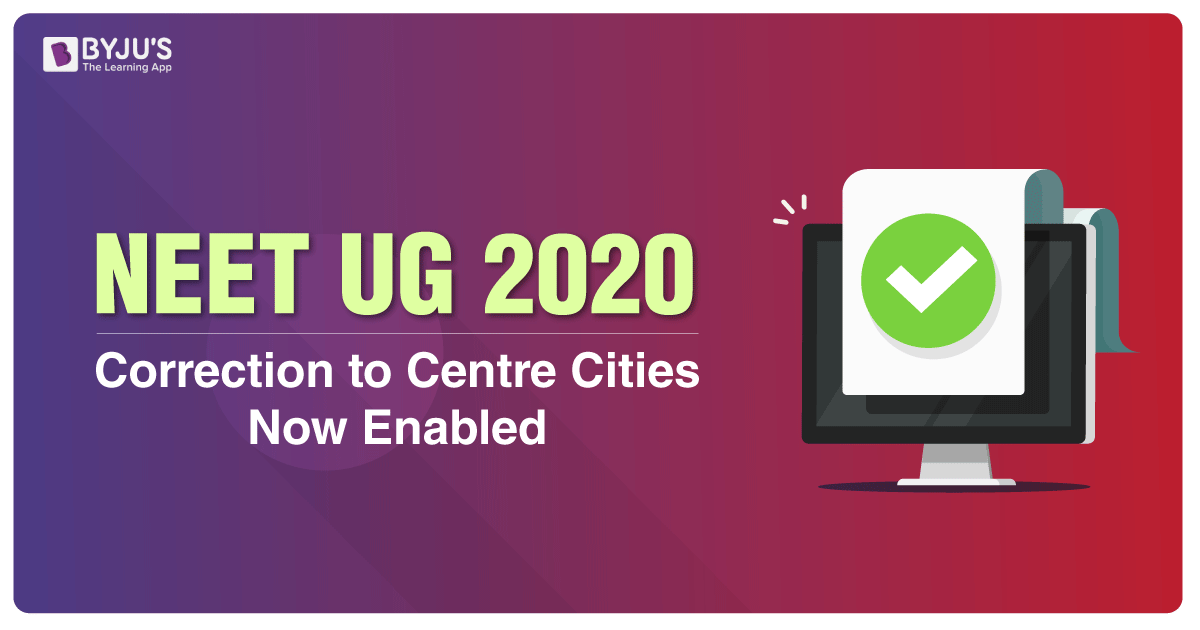 Further to the notice issued on 1st April 2020 regarding the re-opening of the correction window of application form for NEET 2020 UG exams, the NTA (National Testing Agency) in its official notice on 10th April 2020 announced that correction window will be open to making changes to particulars such as centre cities as well. This extension of making corrections to the application form is in the view of inconvenience being faced as a result of COVID-19 pandemic. Following this, registered candidates can now make changes to choice of cities for centres already opted by candidates for NEET UG 2020.
The NTA now aims at allotting exam centres to candidates in their preferred order as selected in the application form. But, citing administrative reasons, different cities can be assigned where the final decision is reserved with NTA with regards to centre allotment.
Bringing to the notice of the students once again regarding the correction window being reopened and active until 14th April 2020, students, in addition, can now make changes to particulars of exam centres as well. Hurry up, visit the official website for NEET, ntaneet.nic.in and make changes, portal active only up till 11:50 pm 14th April 2020.
Additional amount payment, if any, can be done via the online mode through Net banking/credit card/debit card/PAYTM. In the event of extra fee payment as per changes made to the form, the final updates shall be reflected once payment is done.
Candidates are requested to kindly undertake the corrections and opportunity provided seriously, as beyond this no such opportunity would be enabled.
For any further assistance/queries, contact the numbers provided below:
8700028512
8178359845
9650173668
9599676953
8882356803
Keep visiting BYJU'S for more on NEET
Related Links: