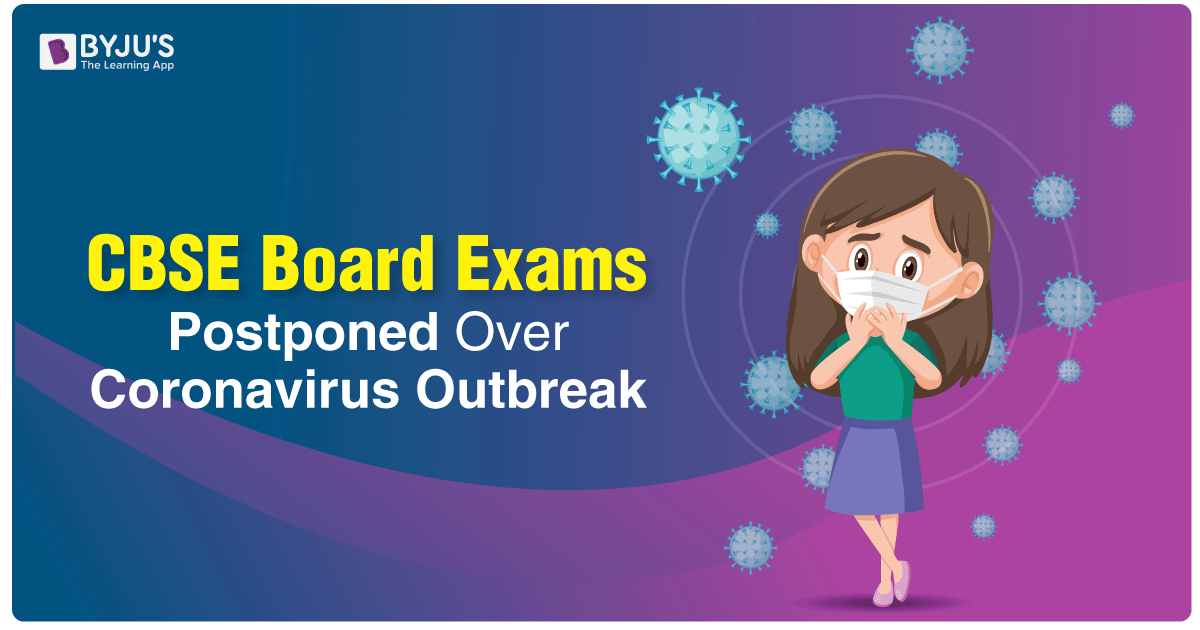 The Central Board of Secondary Education has released an official notification regarding the postponement of CBSE Board Exams 2020 in view of the coronavirus outbreak. The board has circulated this news to schools, teachers and students through a press release late evening on 18th March 2020. In this article, we are providing the complete information on CBSE Class 10th and 12th board exam postponement. Keep reading to know the complete information.
CBSE Board Exam 2020 Postponed
In compliance of the instruction received from the Secretary, Department of Higher Education / School Education and Literacy, Government of India has decided to reschedule the ongoing class 10 and 12 board exams all across the country and abroad. Here are the highlights of the press released on the CBSE official website.
1) All ongoing exams of the board for Class 10 and 12, being held in examination centers in India and abroad, and scheduled between 19.03.2020 to 31.03.2020 (both dates exclusive), shall be rescheduled after 31st March, 2020.
2) Re-examinations that were rescheduled to be held for North-East Delhi candidates will also be further rescheduled.
Note: To know more about it click here.
3) All schools may ensure that this information is disseminated to all concerned students from their respective schools.
When Will the CBSE Class 10 and 12 Board Exams Resume?
The rescheduled dates will be communicated by the board to all its stakeholders by 31.03.2020 after reassessment of the situation.
All the ongoing board exams related evaluation work in various evaluation centers in the country is also suspended upto 31st March 2020. All Center Nodal Supervisor may ensure rescheduling of evaluation work from 1.04.2020, unless otherwise informed by the board.
Students can also download the official press release of CBSE Board Exam 2020 postponement from the link below.
CBSE Board Exam Postponed due to Covid-19 Outbreak:- Download Official PDF!
As the exams are postponed, students have got extra time for their exam preparation. They can now focus on practising the CBSE Sample Papers and solving the CBSE Previous years Question Papers.