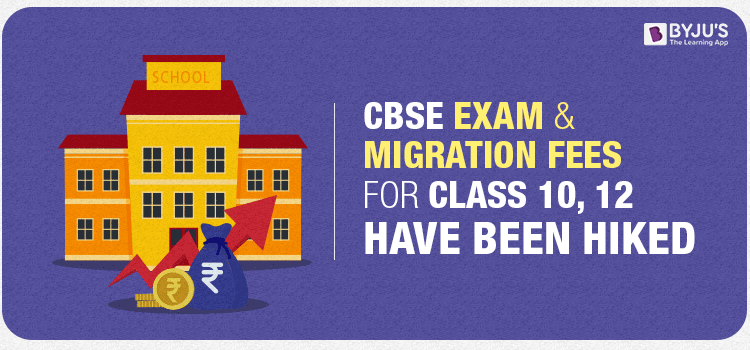 All students who have plans to appear for the CBSE (Central Board of Secondary Education) will now have to shell out more cash for the exam registration fees. Commencing from this year, CBSE has hiked the exam fee for classes 10 and 12 by 200% and 40%, respectively, amounting to Rs.1,500 each.
At the same time, the board has also increased the migration fee, by more than double, from Rs 150 to Rs 350. Additionally, students who have not passed the exams and are re-seeking admission will also have to give Rs 5000.
The registration fees for CBSE Class 10 students have gone up by over 200% and above 40% for Class 12 students.
| | | |
| --- | --- | --- |
| Registration Fee | 2019 | 2018 |
| Class 10 | Rs 1500 | Rs 450 |
| Class 12 | Rs 1500 | Rs 1050 |
Note: For SC/ST students, the fees have been hiked from Rs 50 to Rs 1,200
The Delhi Government, meanwhile, announced in June that it would pay the CBSE exam registration fee for the students of classes 10 and 12 in Government Schools. However, they are still working out the funding arrangements. They also said that in the instance that someone has already paid the fee, then it would be refunded to the student.
The last date for paying the CBSE registration fee is 15 October. If any student misses that date, then they would have to shell out Rs 2000.
While some parents and teachers have protested this hike, CBSE justified the move by claiming that the fees have been increased after a gap of 5 years.