Sericulture is an agriculture industry which is highly invested in and holds great potential for the future. It is an industry that deals with silkworm (Bombyx mori) farming for obtaining raw silk. It is an ancient practice which combined with modern innovation leads to a big profit.
It involves a series of events that begin with the hatching of eggs to reeling. Although it is an agro-based industry, there are lots of hazardous health issues which threaten the life of employees.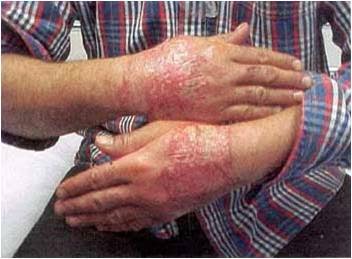 Sericulture industry has engaged with numerous chemicals which is fatal for life. At each stage of rearing, certain chemicals or events which stress out the workers do take place. Most of them are due to ignorance and adoption of improper procedures.
Carbon Dioxide: During rearing, carbon monoxide (CO) is produced which cause allergies, respiratory problems, irritations etc. In order to increase room temperature and heat, people burn things in the absence of proper ventilation and produces CO. Breathing of this causes various diseases and poisoning (above 100 ppm) leads to Cherry red lividity.
Unhygienic conditions: Hygienic conditions are a must for any activity. Especially in sericulture, silkworms demand clean conditions for their survival. Grasserie and Flacherie are two diseases which affect silkworms due to unhygienic condition. Putrefy of dead silkworms, also make rearers ill.
Formalin: Formalin (HCHO) is used as a disinfectant prior to rearing. This is a carcinogen which can also cause eye and nasal irritation.
Glyphosate, 2,4-D amine, chlorpyrifos and organophosphates are some hazardous chemicals used during mulberry cultivation. The workers who handle these chemicals are vulnerable to diseases like blood cancer, cardiovascular diseases and other neurophysiological changes. Even the dyes used for coloring of silk yarn are hazardous which causes irritation and affect vital organs.
The sericulture industry employs thousands of workers and the risks associated with in this industry are extremely high. Hence proper and hygienic methods have to be taken to avoid health problems.
For more details on sericulture, download Byju's-The Learning app.