What are Final Accounts?
The final accounts are the accounts which are prepared at the end stage of an accounting year. This account highlights both the financial position and profits of a business, which can be used by any investors or internal bodies for various reasons. This final trial balance comprises of all of the journal entries that are used to close the books, such as payroll tax accruals and wage.
Final accounts of a partnership enterprise are outlined in a similar way as those outlined for a sole trading enterprise with just one difference which associates to the allocation of gain among the partners. After outlining the Trading and Profit and Loss A/c, the net profit or net loss is being transferred to an account called Profit and Loss Appropriation A/c. All modifications with respect of interest on drawings, interest on capital, partners' share of profit and loss, partner's salary, interest on partner's loan, etc.are made via the Profit and Loss Appropriation A/c. This is done in order to distinguish between the results of operations of the business and the allocation of the gain among the owners. The preparation of final accounts and the Profit & Loss Appropriation A/c is elucidated with the help of example given below: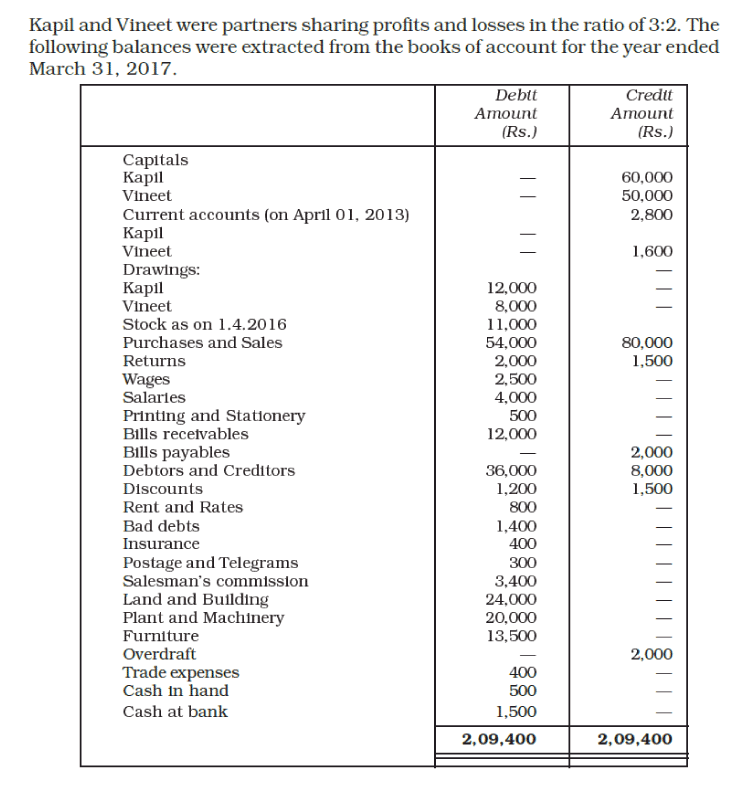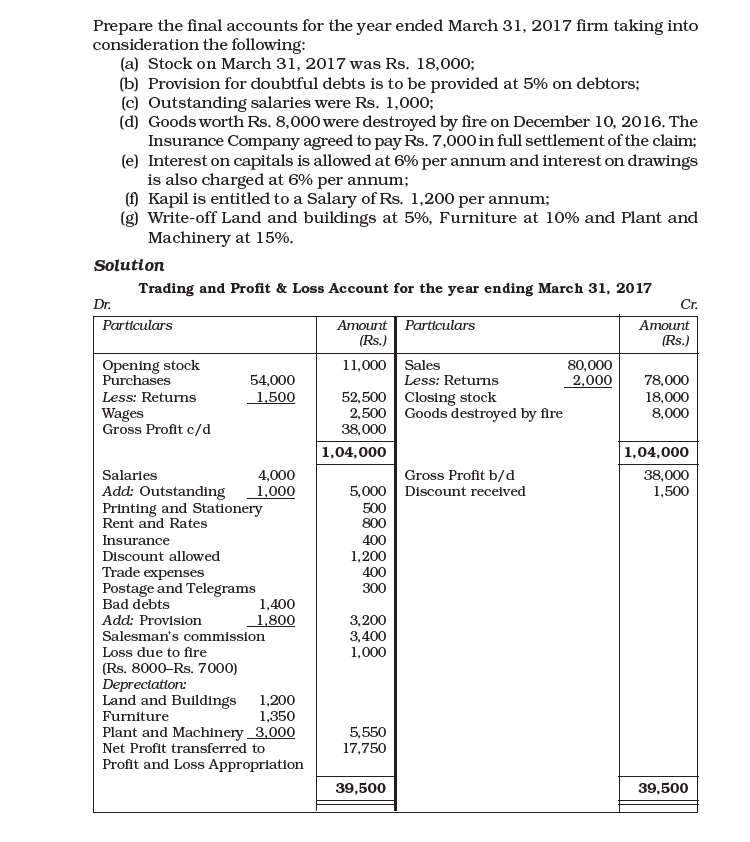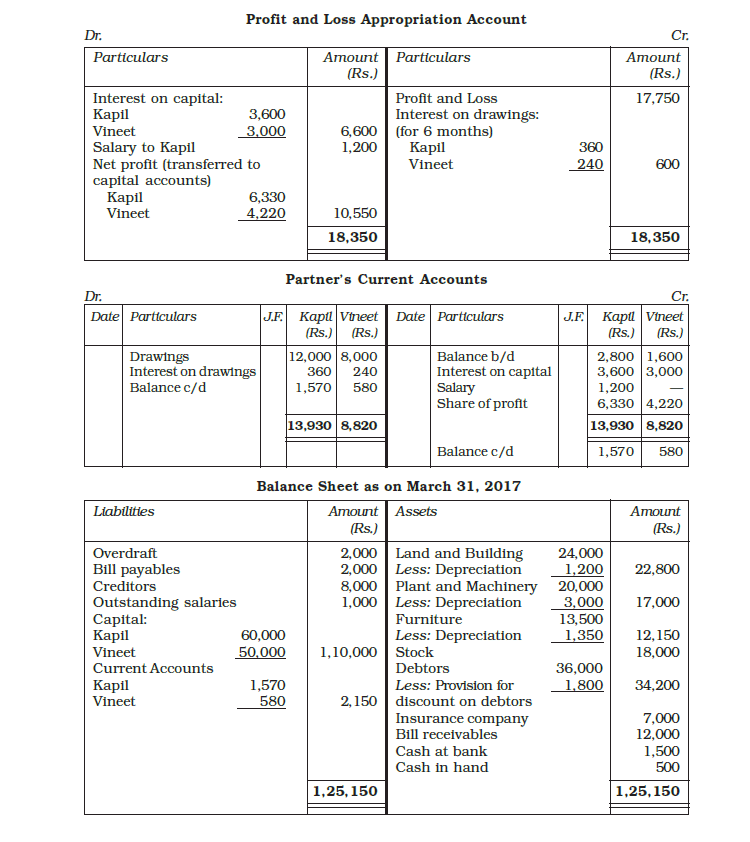 The above mentioned is the concept that is explained in detail about Final Accounts for the Class 12 students. To know more, stay tuned to BYJU'S.
Important Topics in Accountancy: