Final Accounts Meaning
Final accounts are those accounts that are prepared by a joint stock company at the end of a fiscal year. The purpose of creating final accounts is to provide a clear picture of the financial position of the organisation to its management, owners, or any other users of such accounting information.
Final account preparation involves preparing a set of accounts and statements at the end of an accounting year. The final account consists of the following accounts:
Trading and Profit and Loss Account
Balance Sheet
Profit and Loss Appropriation account
Objectives of Final Account preparation
Final accounts are prepared with the following objectives:
To determine profit or loss incurred by a company in a given financial period
To determine the financial position of the company
To act as a source of information to convey the users of accounting information (owners, creditors, investors and other stakeholders) about the solvency of the company.
The format of a final account is represented as follows:
Q. Following is the Trial Balance of Rajesh Ltd., Gurgaon as on 31.12.2009.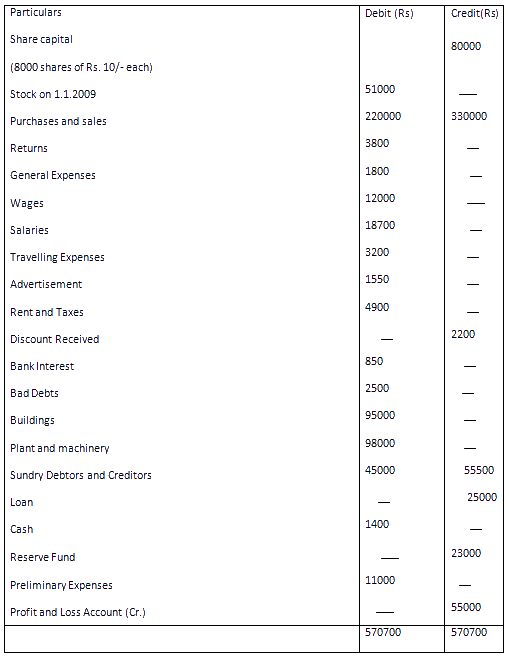 Adjustments:
1. Transfer Rs. 10000 to Reserve Fund.
2. Provide depreciation on building at 5%.
3. Stock on 31.12.2009 was valued at Rs. 12000.
4. Dividend at 15% on share capital is to the provided.
5. Depreciation on Plant and Machinery at 10%.
Prepare Trading, Profit and Loss Account, Profit and Loss Appropriation Account and Balance Sheet in the prescribed form.
Solution:
The solution will be as follows: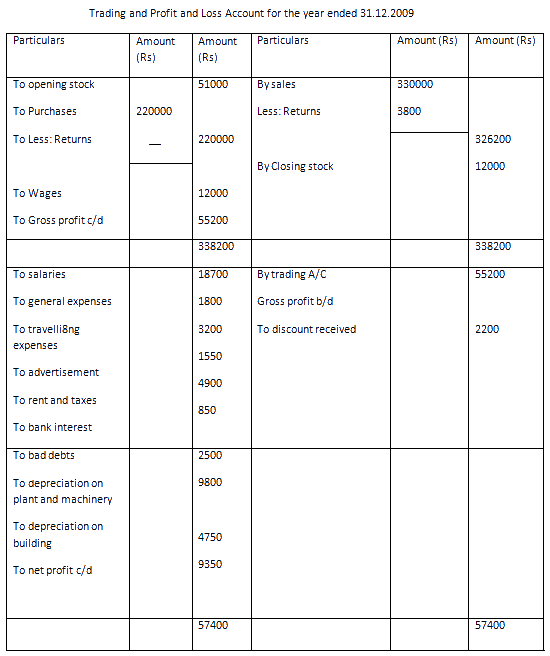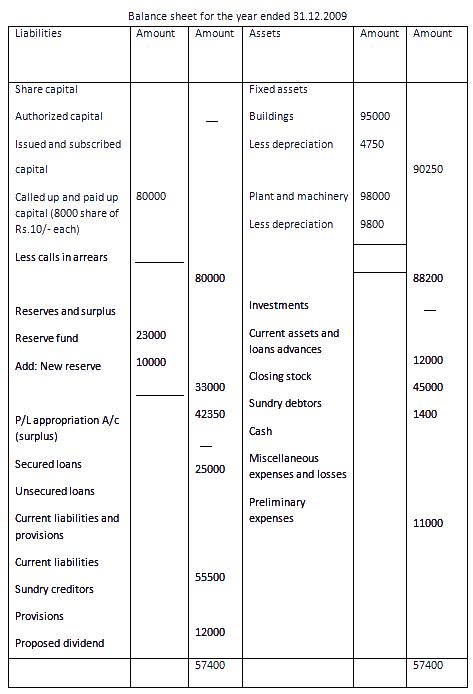 The above mentioned is the concept that is explained in detail about Final Accounts for the Class 12 students. To know more, stay tuned to BYJU'S.
Important Topics in Accountancy: