GATE 2021
GATE 2021 was conducted by IIT Bombay. All the details related to the exam were published on the official website. IIT Bombay announced the results on 20th March 2021. The passing percentage was low compared to the total students who appeared. For result-related information check GATE results.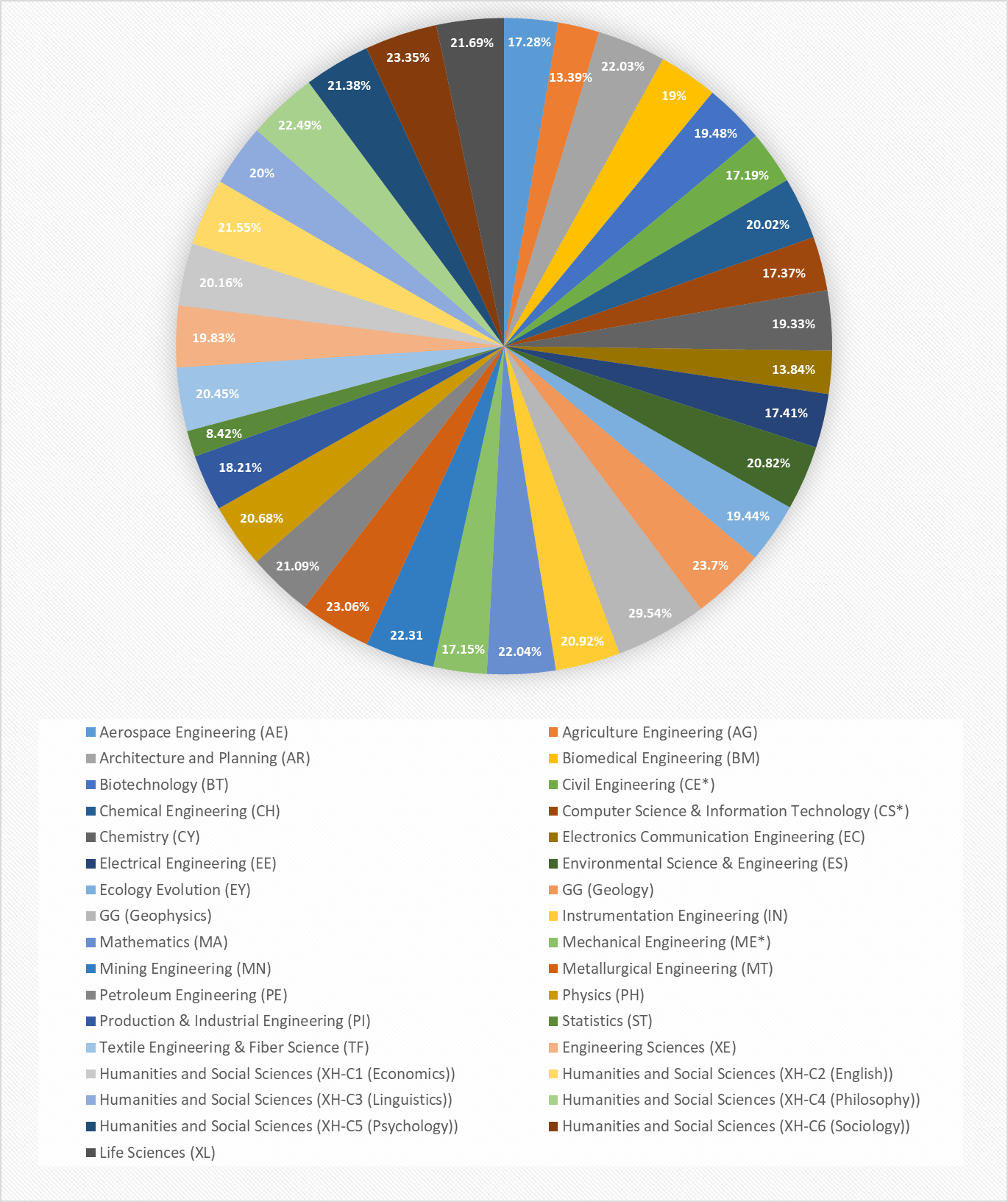 The above pie chart shows the qualifying percentage of students of each branch in GATE 2021. Candidates who appeared for Geology and Geophysics (GG) paper had the highest qualifying percentage, with 29.54% of candidates qualifying for Geophysics and 23.7% for Geology. GATE papers with the highest number of applicants such as CS, EE, and ME had a qualifying percentage of 17.37%, 17.41%, and 17.15%, respectively.
GATE 2020
GATE 2020 was conducted by IIT Delhi. The official website released all the necessary information. Out of 858890 registered candidates in 25 papers, 685088 candidates (79.76%) appeared in the examination, and around 18.8% of candidates qualified in the exam. The result of GATE 2020 was declared on March 13, 2020.
GATE 2019
IIT Madras was the organising institute of GATE 2019. Information about the appearing and qualifying number of students in each branch is not available on the official website. Other details related to cut-off and scorecard were published on the website.
Also explore,
GATE Eligibility | GATE Score Card | GATE Cut Off | GATE Syllabus | GATE Result Analysis