From next year, ISCE/ISC students of Class 9 and 11 will be tested on common question papers, like in board tests, for core subjects in their annual examination. The schools will be responsible for evaluating the answer scripts and preparing the results.
Now, the students who are studying in Class 9 and 11 will be the first batch to be tested under the new system. The annual exams of Class 9 and 11 are scheduled for February-March next year.
The Council for Indian Certificate Examinations (CISCE) who conducts the ICSE and ISC examination had planned to implement the new changes in 2018-19. But, it was postponed by a year so that schools can prepare themselves for the new system.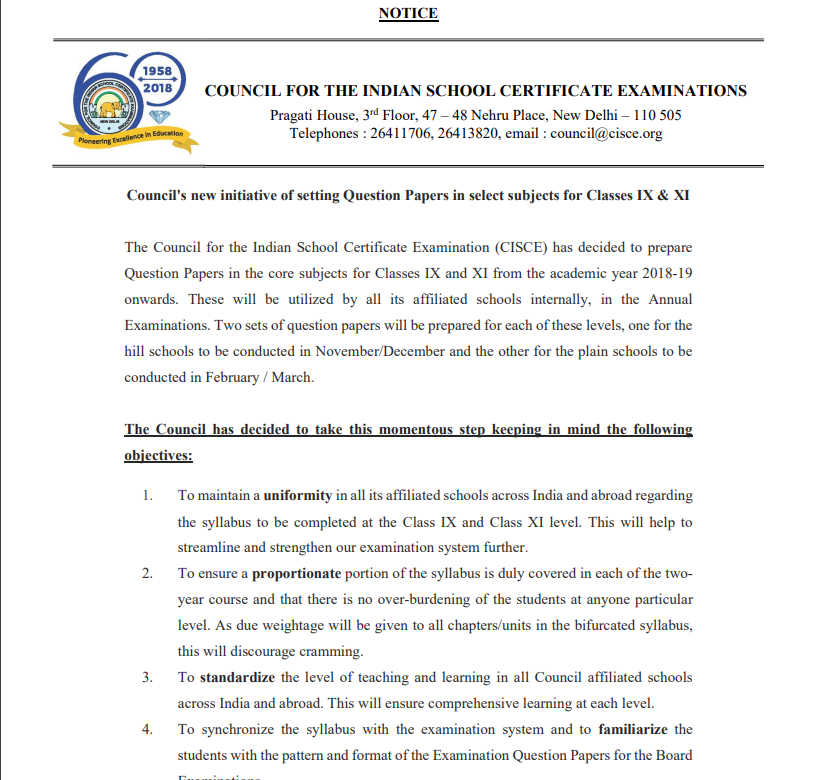 Gerry Arathoon, the chief executive and secretary of the Council told Metro that all the affiliated schools have been instructed to be ready to hold the annual exam of Class 9 and 11 using the common question papers which will be set by the Council from the current session.
The decision was announced while he was addressing a gathering of heads and owners of ICSE schools in Vizag, Andhra Pradesh, on Saturday.
For ICSE Class 9 students the core subjects include English language and literature, history and civics, geography, math, physics, chemistry, biology, economics and commercial studies.
For Class 11, the subjects are English language and literature, physics, chemistry, biology, math, history, geography, sociology, political science, psychology, commerce, accounts, economics, business studies and computer science.
This decision is primarily taken to ensure that the respective schools teach only the syllabus prescribes for a particular class.
Many complaints have been received by the Council that most of the schools taught portions of the Class 9 syllabus in Class 8 and topics from the ICSE Class 10 syllabus in Class 9.
Similarly, for Class 11 students many topics from Class 12 are taught in many schools.
According to the Council rules, it states that schools must cover all topics prescribed in each subject for every class and give weightage to all chapters and units.
But many schools allegedly skip certain topics in classes 8, 9 and 11 so they could start teaching topics from the subsequent classes in advance.
We at BYJU'S for ICSE students provide beneficial study materials so that they can prepare for their exams efficiently. The study materials included are syllabus, previous year question, Selina Textbook Solutions, ICSE sample paper, etc.