The biggest of all Engineering entrance exams, IIT JEE is hardly a few days away. Most of you must be losing sleep over equations, formulae and theorems. Now, how to utilize this little time left? BYJU'S provides you with some of the top tips from experts on what to do in these leftover days to ace in IIT JEE 2016.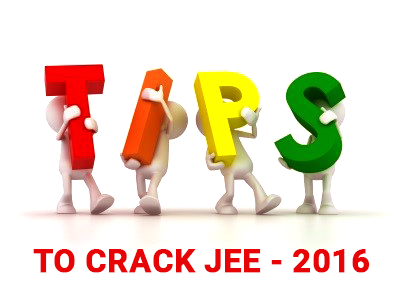 We at Byju's have various subject related articles for JEE wherein all the tough concepts are explained in the simplest manner. Go through our JEE articles which will help you in the last moment revision
Last Minute Preparation Tips
It's the time just to revisit the fundamentals, derivation and formulas. Revise what you have studied and don't attempt to study any new topics.
Taking up a new concept at this point, will only confuse you and lead to panic. It is better to be confident about the things you know rather than walk into the exam hall with half information about a new topic. Just review your class notes, key points/formulae and Byjus JEE articles. No need to study hard in these last days.
When you feel like everything is done, go for practice. Try to write formulas, equations, derivations without seeing. This will ensure how well you are prepared, or you need further more glance.
Taking too much of stress will lead to losing concentration. Instead, play your favorite sport, meditate or practice yoga. Indulge in an activity that would calm you and relax. This helps in rejuvenation which will indirectly increase your focus and decrease the JEE exam stress.
Utilize this time to take at least 3 mock tests in a day. Taking mock tests will increase your confidence level and also gives you the real time simulation which will prepare you efficiently to take up JEE Mains 2016.
Face IIT JEE with confident preparation. Don't forget it's just an exam and not the end of the world. Irrespective of how you do in paper, a beautiful life awaits you!
Get JEE previous year question papers, IIT JEE sample papers and lots more only at BYJU'S.