Maharashtra Board has extended the last date for private candidates to enrol for the classes 10 and 12 Board exams. MSBSHSE released a notification on the official website stating that students who wish to enrol privately for the February-March 2020 board exams for Class 10 have to submit the forms online between 18 Nov and 29 Nov 2020.
Form is now available online at the official website. These late candidates of Maharashtra Board Class 10 will be charged registration fees of Rs 1000 and a late fee of Rs 100. Students of MSBSHSE Class 12, in the meantime, will be charged a registration fee of Rs 500 and a late fee of Rs 25. The date of enrollment with late fee is the same for both classes.
Find the details from the circular published on the official website in the table below: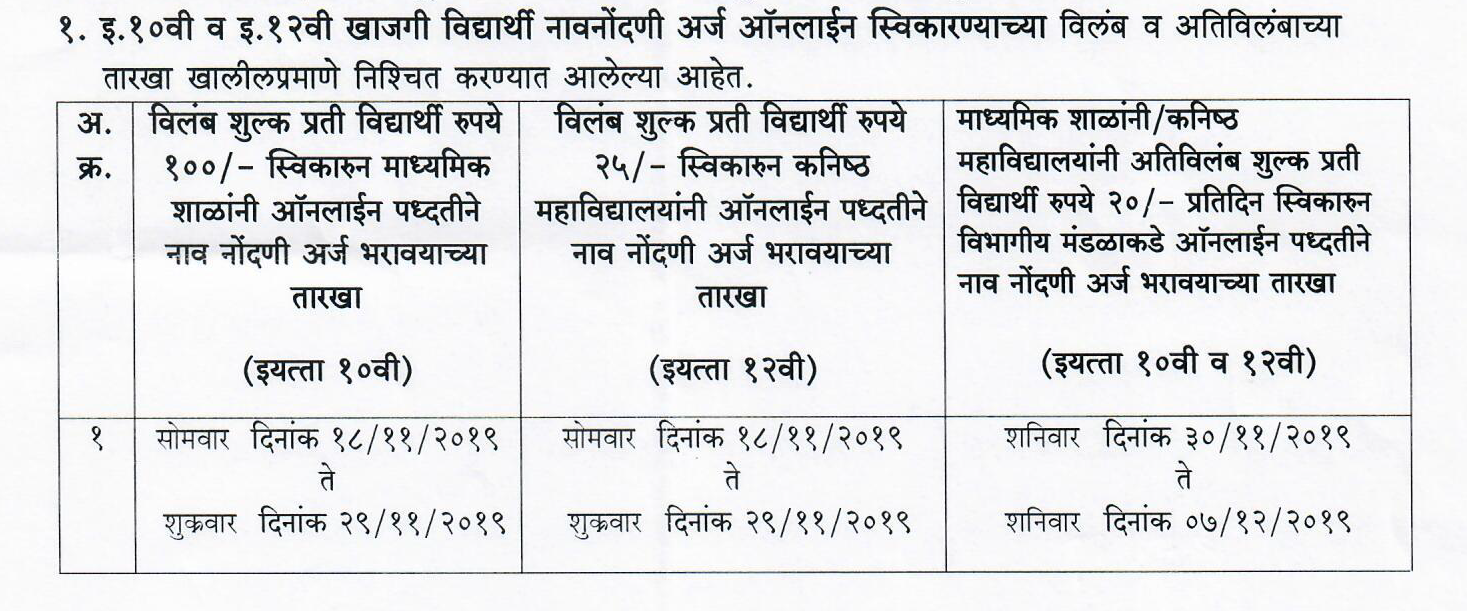 Rs 100 is the processing fee allotted for enrolling for both the classes. In the meantime, it has also been assured that any prospective candidate who has missed the extended deadline will be given another chance to apply online between 30 November and 7 December 2020. Candidates will also be charged an increased late fee of Rs 20 for every day's delay.
Students can find the complete details of the circular from the notification PDF link given below:
HSC/SSC Private Candidates Registration with Late Fee
Ashok Bhosale, the Secretary of Maharashtra State Board of Secondary and Higher Secondary Education (MSBSHSE) says that "students can approach their respective schools or junior colleges to fill up the forms". List of documents required to be submitted alongside the online form includes the Aadhaar card, photograph and school leaving certificate.
Students preparing for the board exams can also access resources such as Maharashtra Board Sample papers, exam papers and Maharashtra State Board Books from BYJU'S.