Download SSC Original Certificate Online/ 10th Class Certificate Online by clicking the given link of the MSBSHSE Board https://boardmarksheet.maharashtra.gov.in/emarksheet/REGISTER.jsp.
SSC original marks memo can be downloaded from the Maharashtra Board website. If any candidate, unfortunately, loses their original certificate of Maharashtra Board, they can download the Original SSC Certificate Online from the MSBSHSE website.
The 10th Class Original Certificate of Maharashtra Board has a great significance in a student's life. If they want to transfer themselves to the best schools for higher education, students will have to secure good marks in their 10th Board exams. Students with high marks will only be admitted to such reputed schools.
Class 10th exam or SSC is known as State Secondary Certificate. This examination is conducted every year by the MSBSHSE organisation. This certificate is considered a basic education certificate for any candidate aiming to pursue higher studies.
To Get SSC Original Memo/Certificate from the Maharashtra Board, follow the below given steps
1. Open a website page on the PC/Computer.
2. Then open https://boardmarksheet.maharashtra.gov.in/emarksheet/REGISTER.jsp website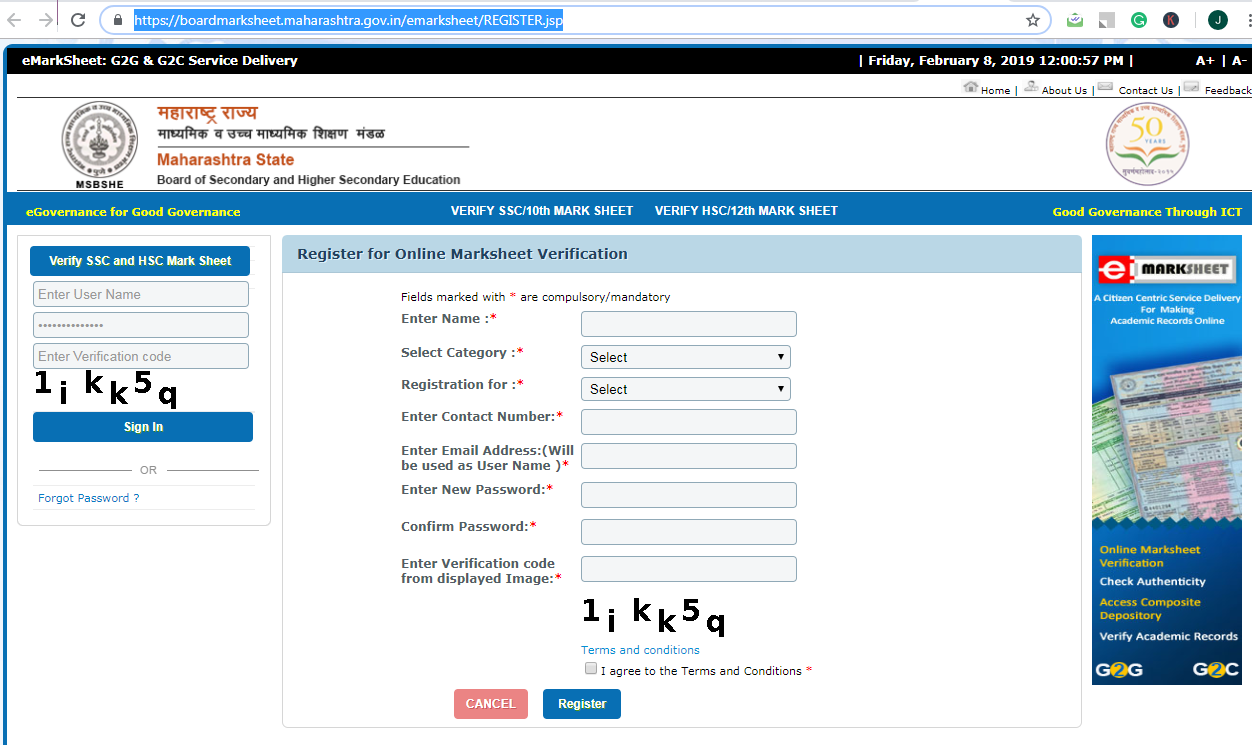 3. Register for verifying the SSC mark sheet. Once the details are filled for registration an OTP verification is done, which will be sent to the contact number mentioned in the details.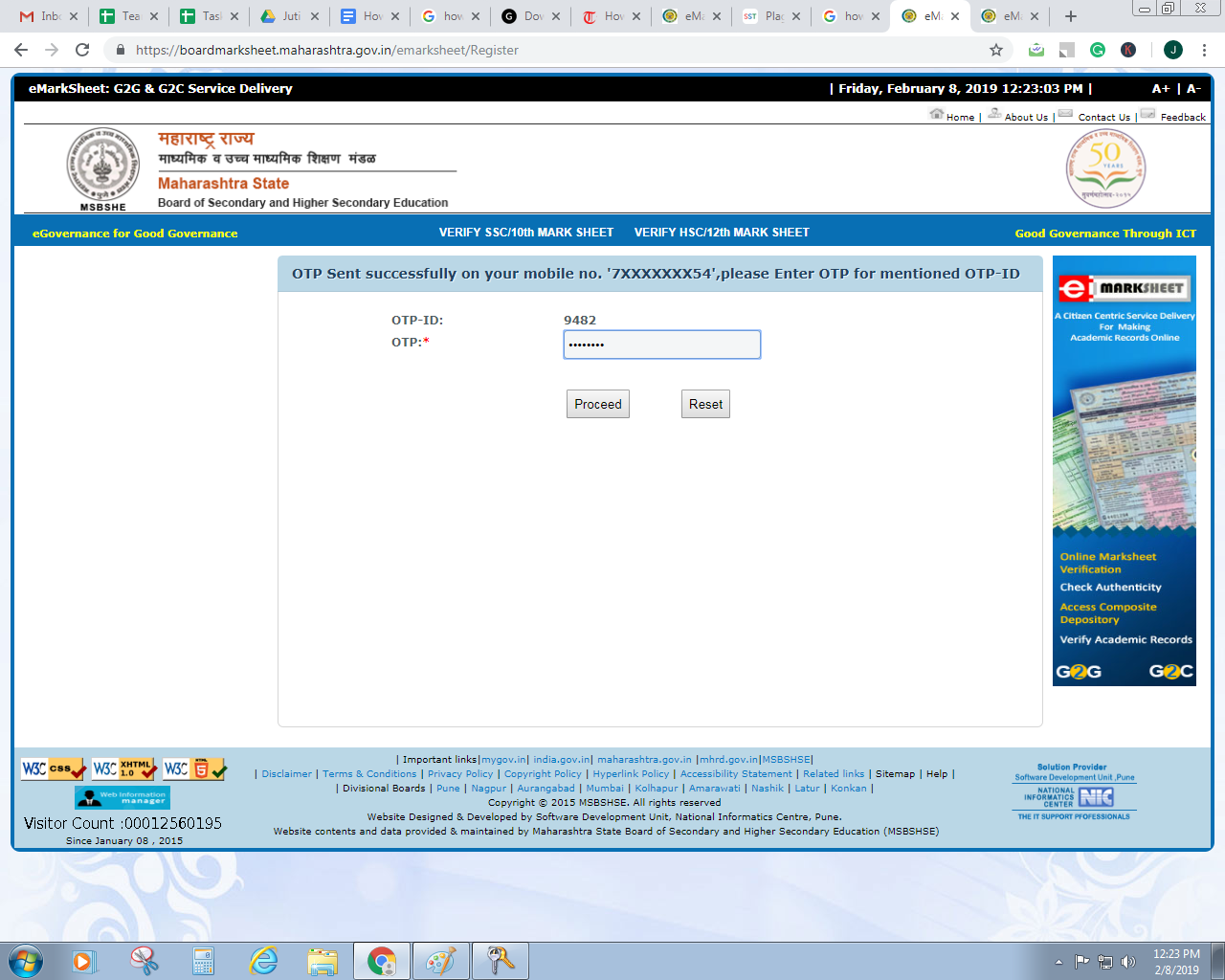 4. Once successfully registered, use the login credentials (Email Id and password) to log in.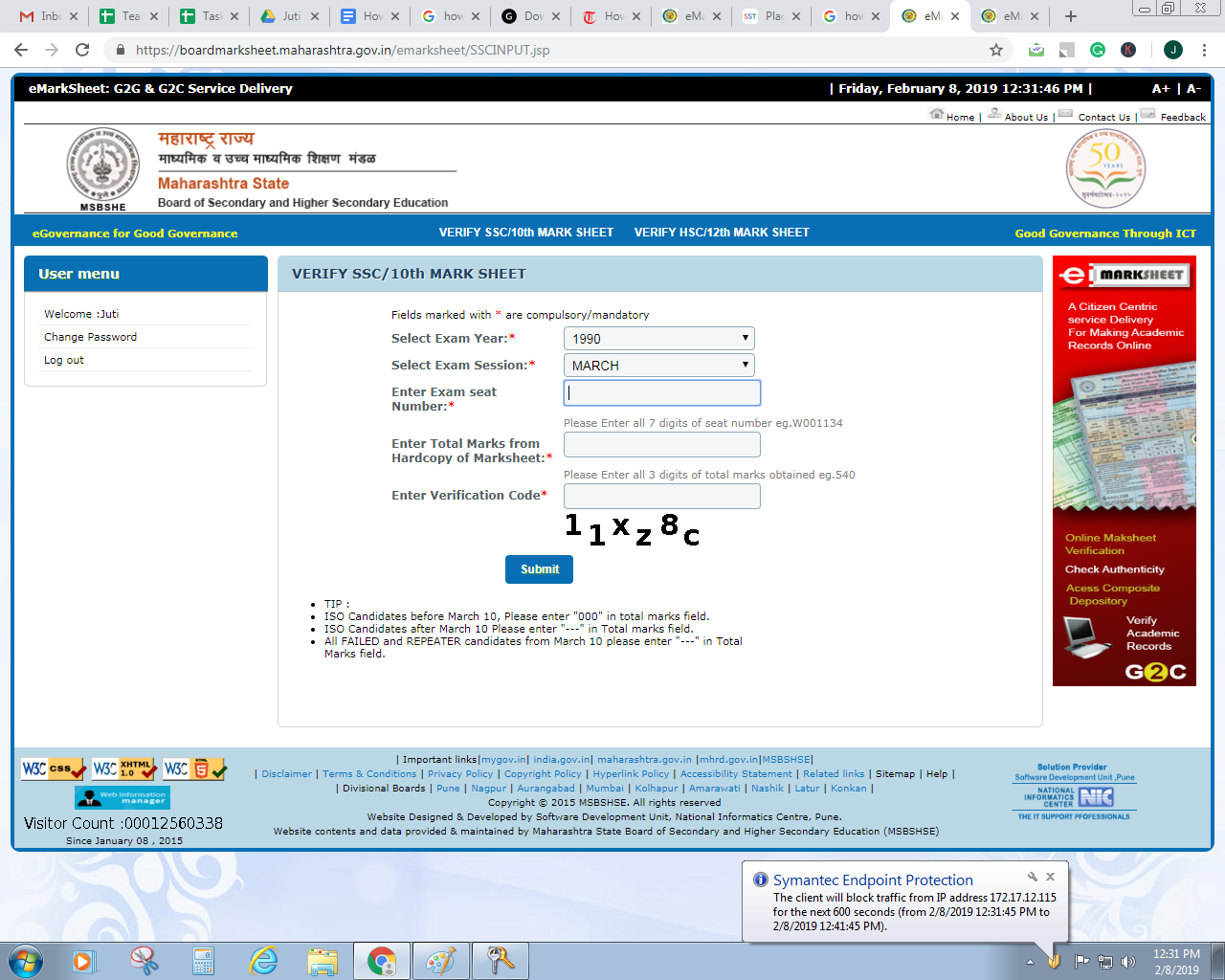 5. Once a student has logged in, they can go to the section, which says verify SSC/10th Marks Card mentioned at the top.
6. Once they click on it, they need to enter the following details shown in the image below. Enter Valid Exam No, Year, Session, Total Marks.
7. Once all the mandatory details are entered, they can get their marks card and can download the pdf version of SSC Certificate.
Stay tuned with BYJU'S to get the latest notifications on MSBSHSE exam, along with solved sample papers, exam syllabus, exam pattern and other related information.