NCERT Exemplar Class 9 mathematics Chapter 13 Surface Areas and Volumes is provided here for students to prepare for exams. These exemplars problems and solutions are designed by experts in accordance with CBSE syllabus, which covers the following topics of Surface area and volumes given below;
Formulas for Surface Area of a Cuboid and a Cube
Formulas for Surface Area(curved surface and total surface) of a Right Circular Cylinder
Curved surface area and total surface area of a cone
The surface area of a sphere
Curved Surface Area and Total Surface Area of a Hemisphere
Volumes of Cuboid, Cylinder, Right Circular Cone, Sphere and Hemisphere.
This chapter is proposed to teach students about volumes and surface areas. In this chapter, the students will learn how to calculate the surface area and volume of various shapes like sphere, cylinder, cone, and cuboid. The exemplars solutions provided for this chapter can be used as a reference tool while solving the exercise questions of chapter 13 from the NCERT book.
For reference, students can also use online study materials provided by BYJU'S such as exemplar books, notes, NCERT solutions for class 9. To understand the question pattern and marking scheme, students should solve sample papers and previous year question papers of 9th class.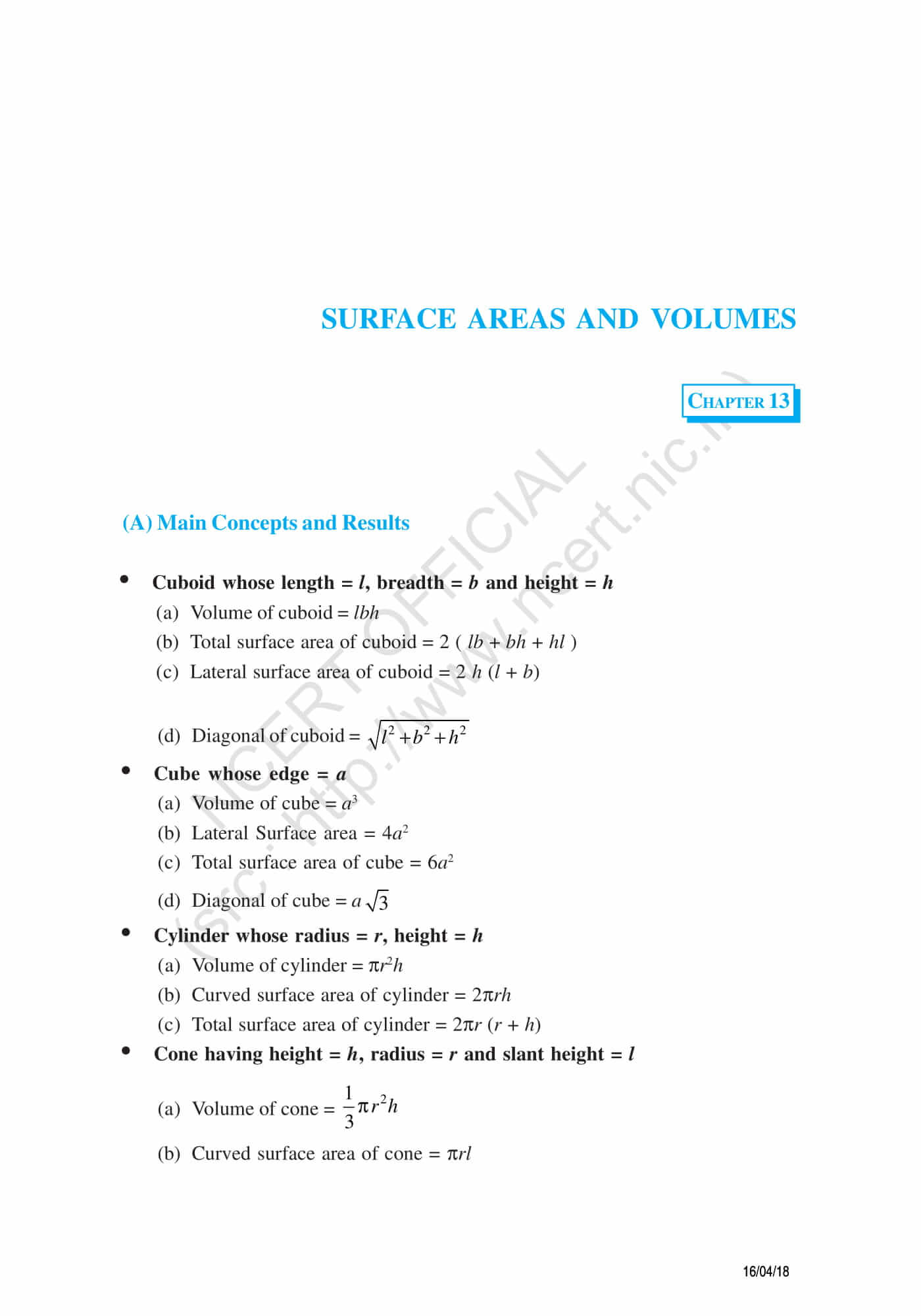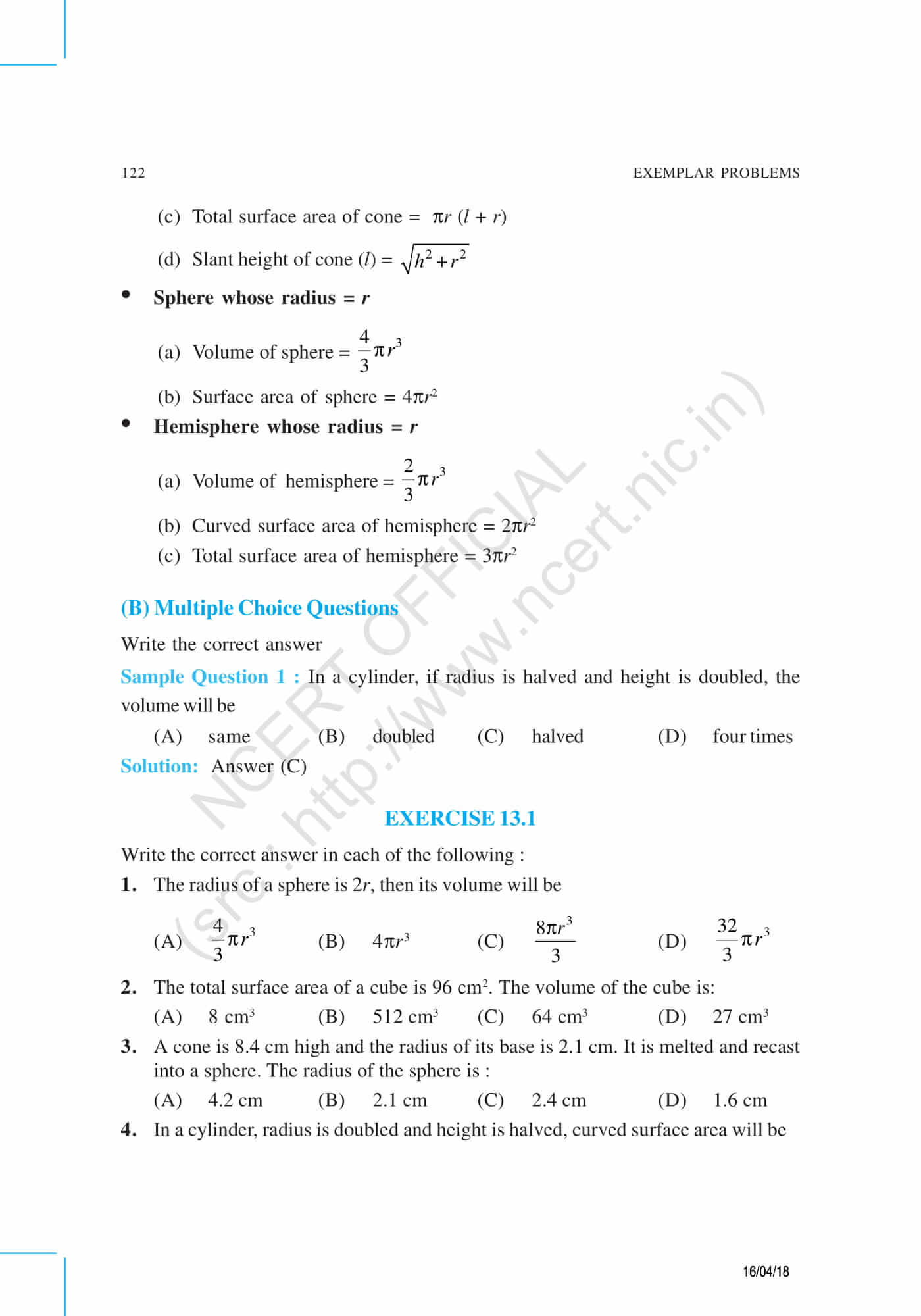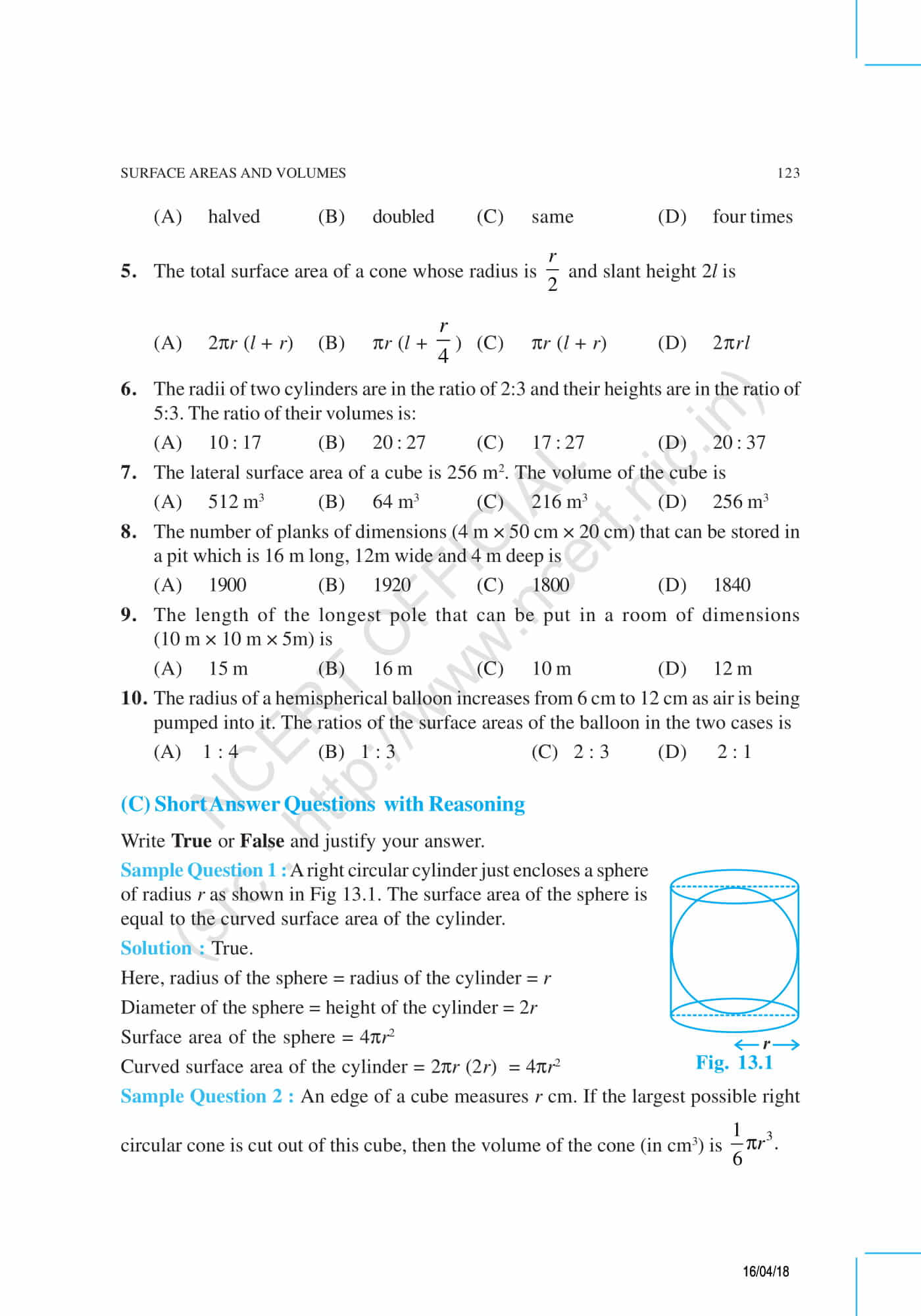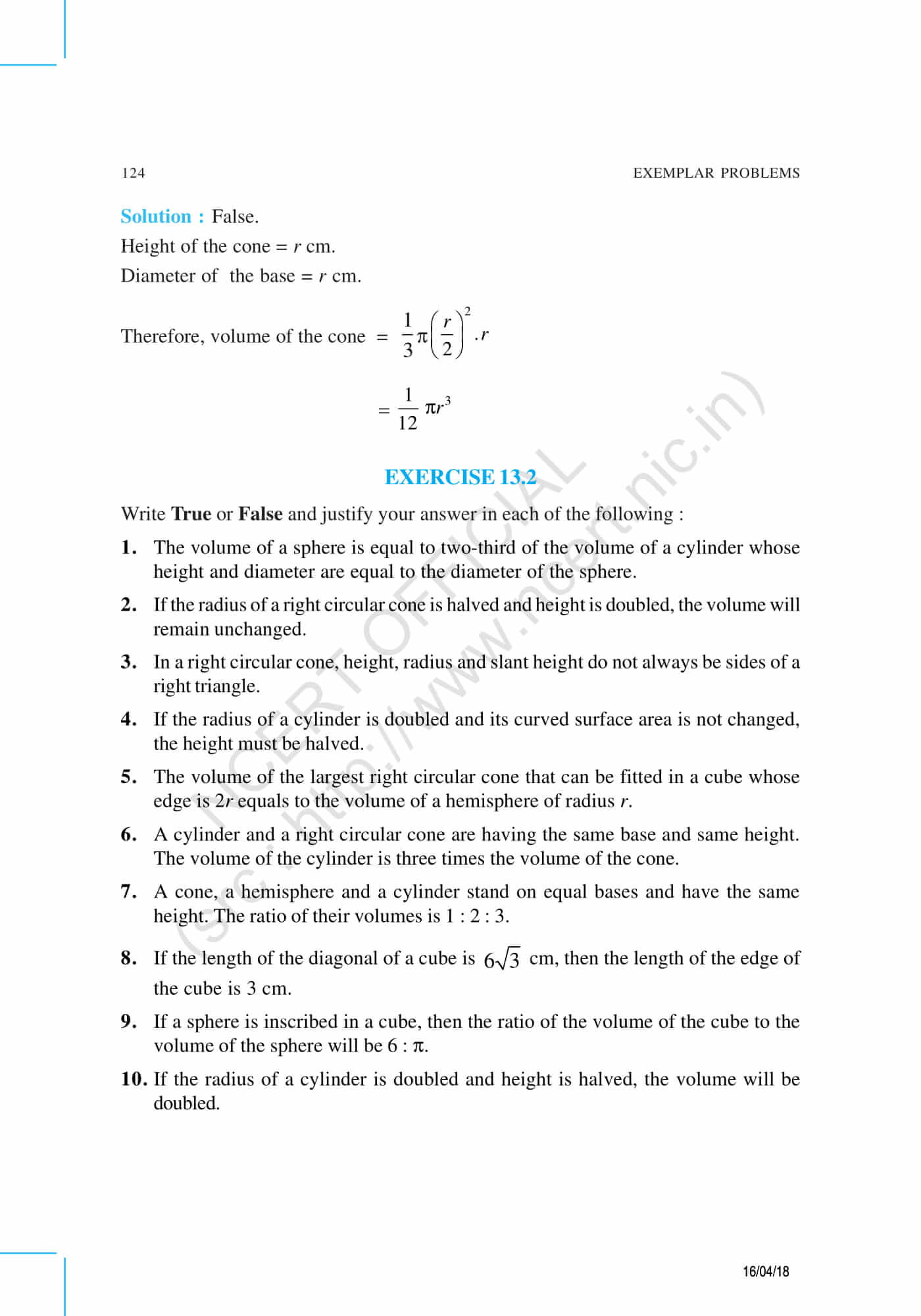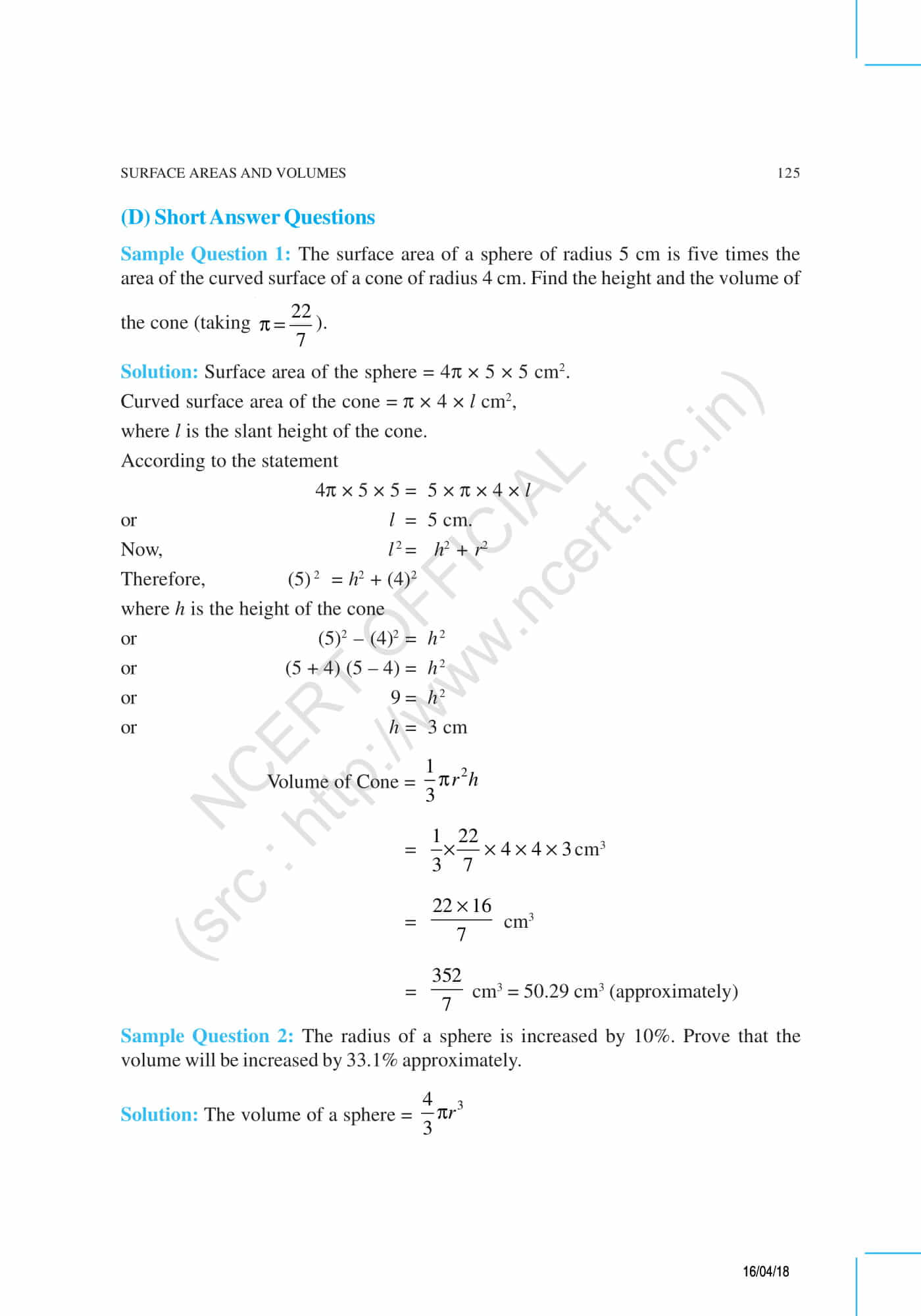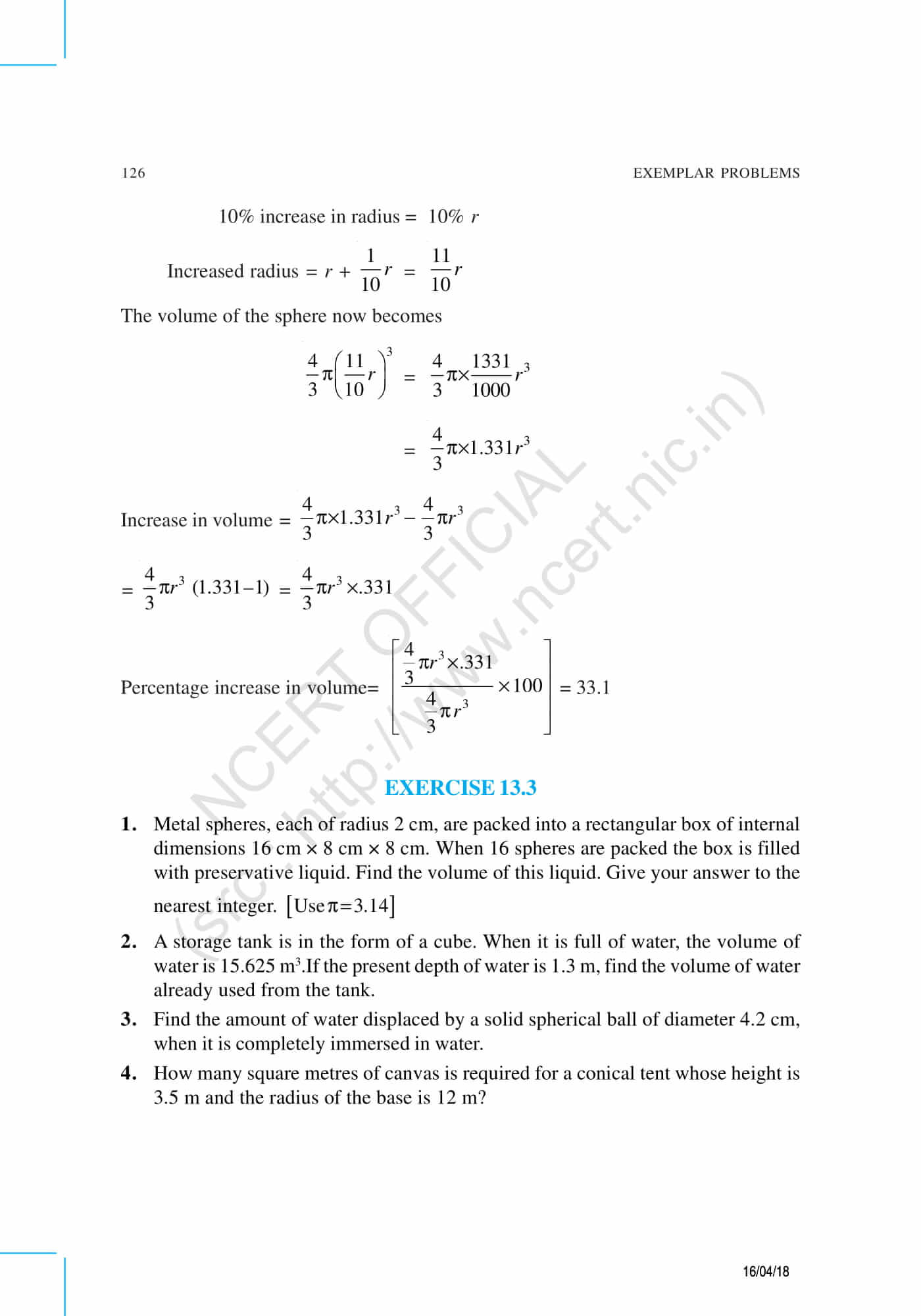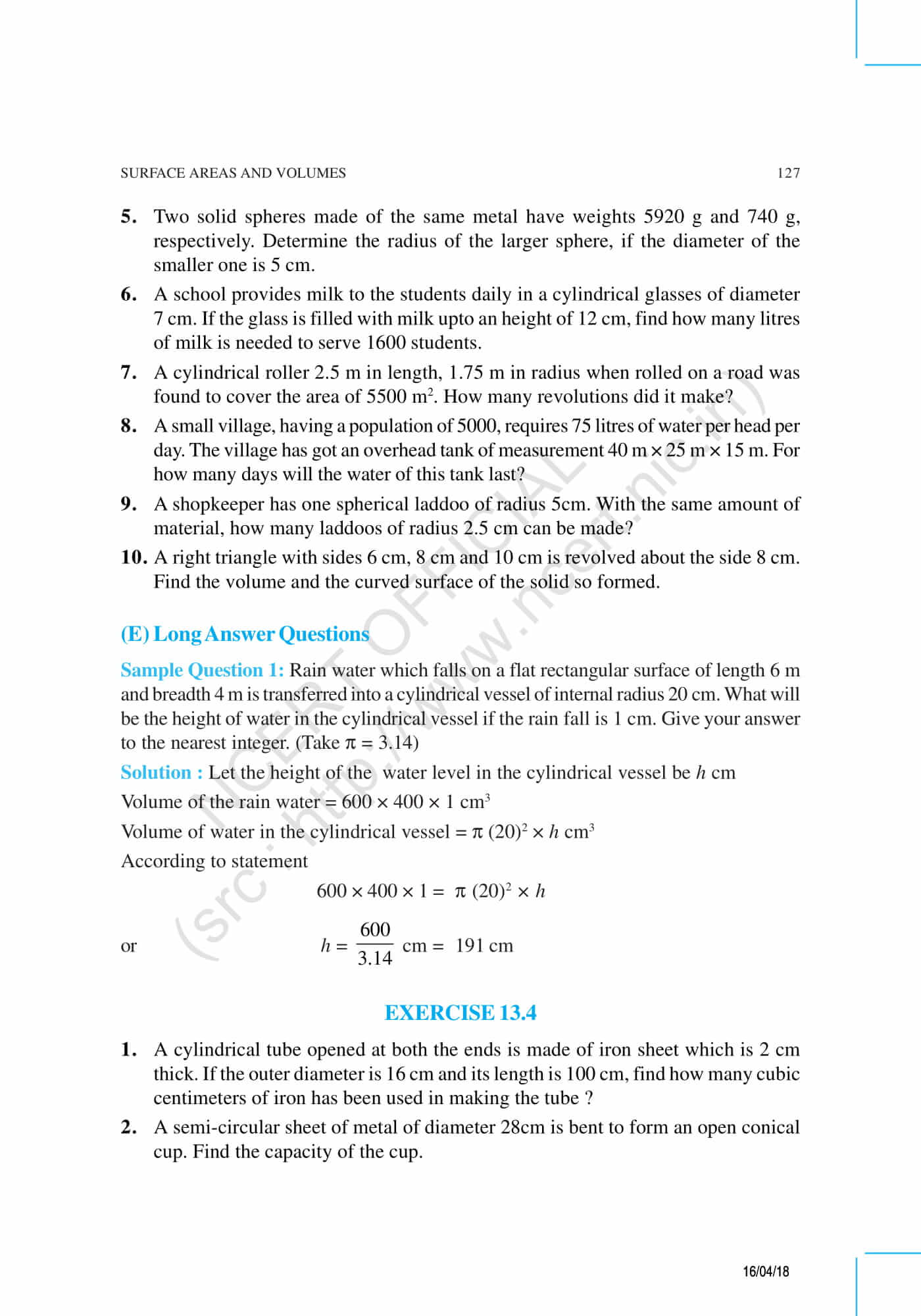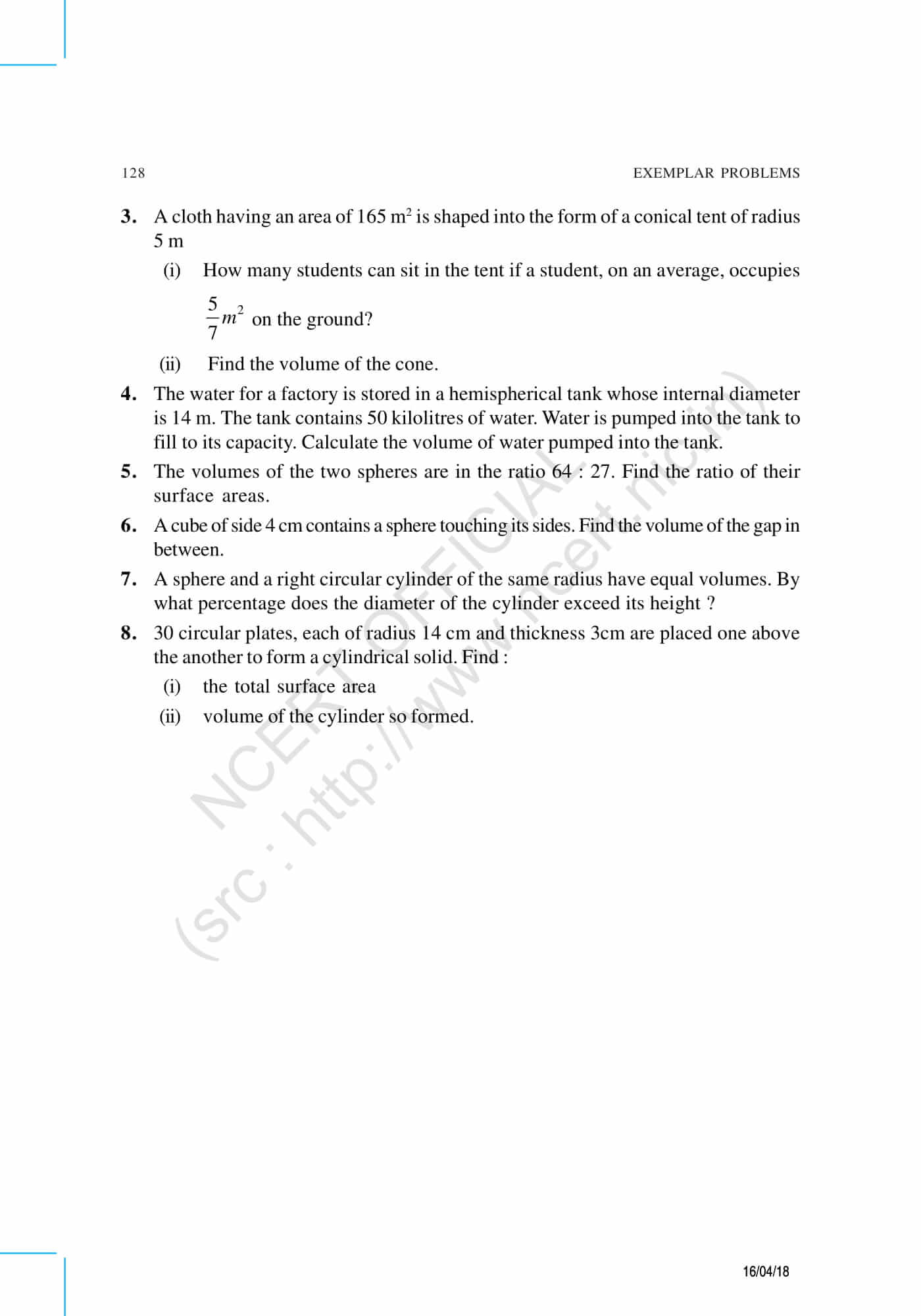 Download BYJU'S-The Learning App and get personalized videos, explaining different types of Maths topics such as surface areas and volumes of solids, etc. and experience a new way of learning to understand the concepts easily.