Surface Area and Volume class 9 notes contain detailed and accurate information that will enable students to get a good grip on the concepts discussed in chapter 13 of the maths textbook. Students will also get a glimpse of the important questions and once they get familiar with the notes they will significantly increase their chances of scoring higher marks in the exams. To give you a brief outlook of Chapter 12 notes, it deals with topics like;
What is Surface Area
Surface Area Formula of some common solids

Volume Formula of Some Important Solids

Examples
Important Questions
What Is Surface Area?
According to the definition of surface area, it is described as the area of a material that is used in covering a geometric solid. To put it in more simple terms, surface area is the amount of space covering the outside of a three-dimensional shape.
Volume Definition 
The volume is the sum of how much a figure can retain. In general, volume helps us determine the capacity of a figure. It is measured in cubic units.
Surface Areas of Common Solids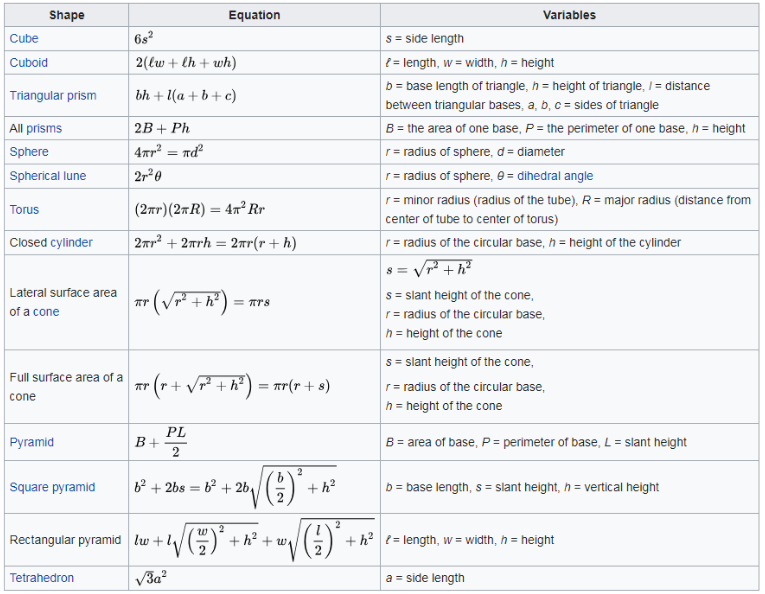 Volume of Common Solids
Shape

Equation

Variables

Cube

a3

a = side of cube

Cuboid

lbh

l = length

b = breadth

h = height

Sphere

4/3 Πr3

r = Radius

Right rectangular parallelepiped

lwh

l = length

w = width

h = height

Prism

Bh

B = Area of base

h = Height of prism

Right circular cylinder

Πr2

 

 

r  = radius 

h = height of cylinder

Pyramid

⅓ Bh

B = Area of base

h = Height of pyramid

Right circular cone

⅓ Πr2

 

 

r  = radius 

h = height of cone
Examples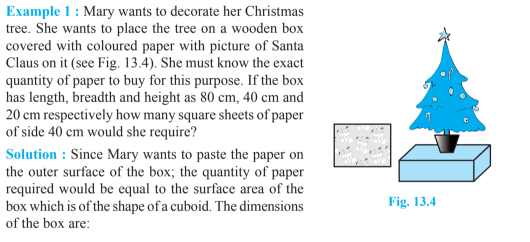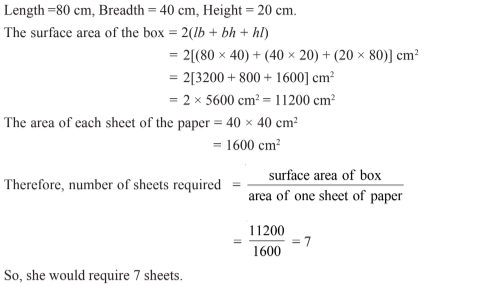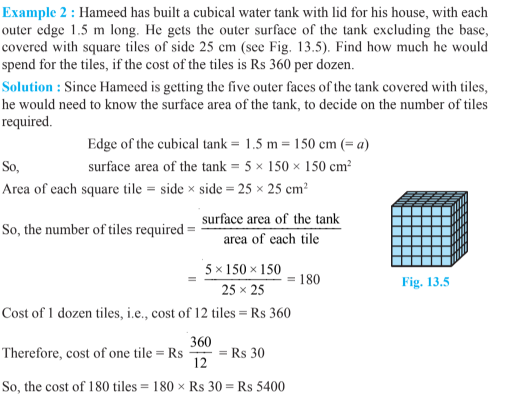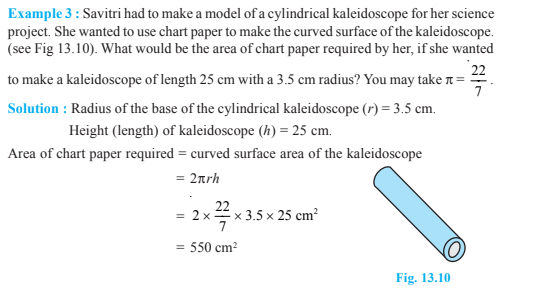 Important Questions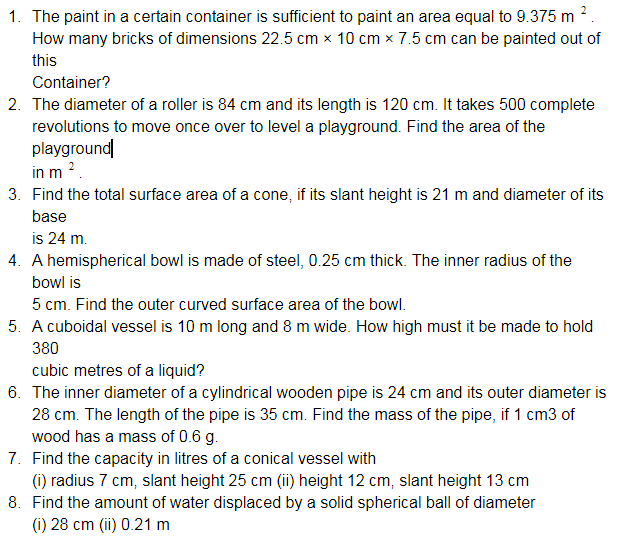 Also Read: