Three exercises are present in the 12th chapter of NCERT. The answers for the questions present in the first exercise of the 12th chapter is available here. The Exercise 12.1 of NCERT Solutions for Class 11 Maths Chapter 12- Introduction to Three Dimensional Geometry is based on the following topics:
Introduction to Three Dimensional Geometry
Coordinate Axes and Coordinate Planes in Three Dimensional Space
Coordinates of a Point in Space
Students can download the NCERT Maths Solutions of Class 11 and practice offline to score more. By practising these questions, students can build their confidence level. It helps the students to boost their reasoning skills.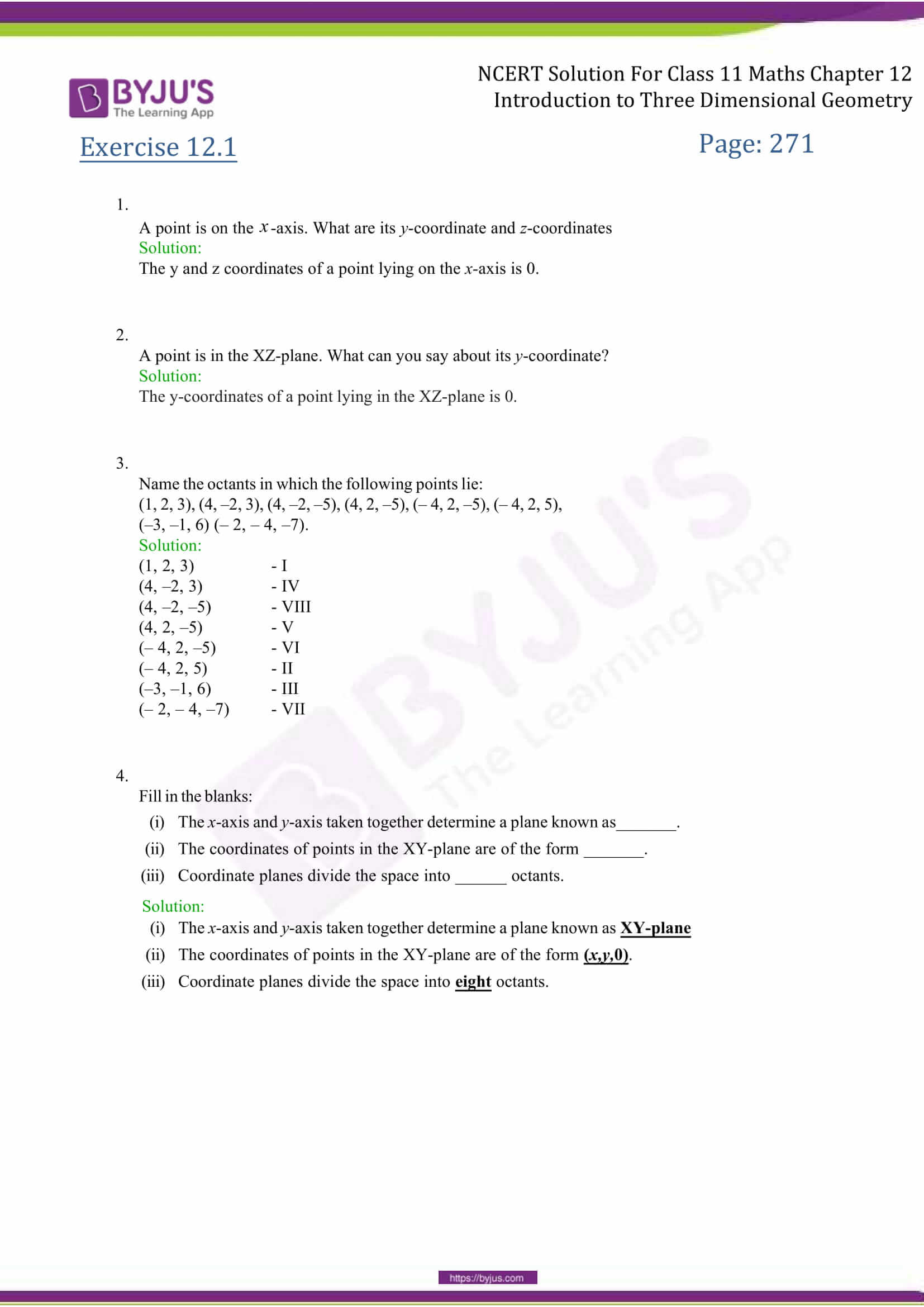 Access other exercise solutions of Class 11 Maths Chapter 12- Introduction to Three Dimensional Geometry
Exercise 12.2 Solutions 5 Questions
Exercise 12.3 Solutions 5 Questions
Miscellaneous Exercise On Chapter 12 Solutions 6 Questions