Students can practice these questions and improve their reasoning skills. The Class 11 Maths NCERT Solutions can be considered as the best bet for improving the scores. Download
NCERT Maths Solutions of Class 11 and practice offline.
Coordinate Axes and Coordinate Planes in Three Dimensional Space
Coordinates of a Point in Space
Distance between Two Points
Section Formula
The Miscellaneous Exercise of NCERT Solutions for Class 11 Maths Chapter 12- Introduction to Three Dimensional Geometry is based on the topics listed above.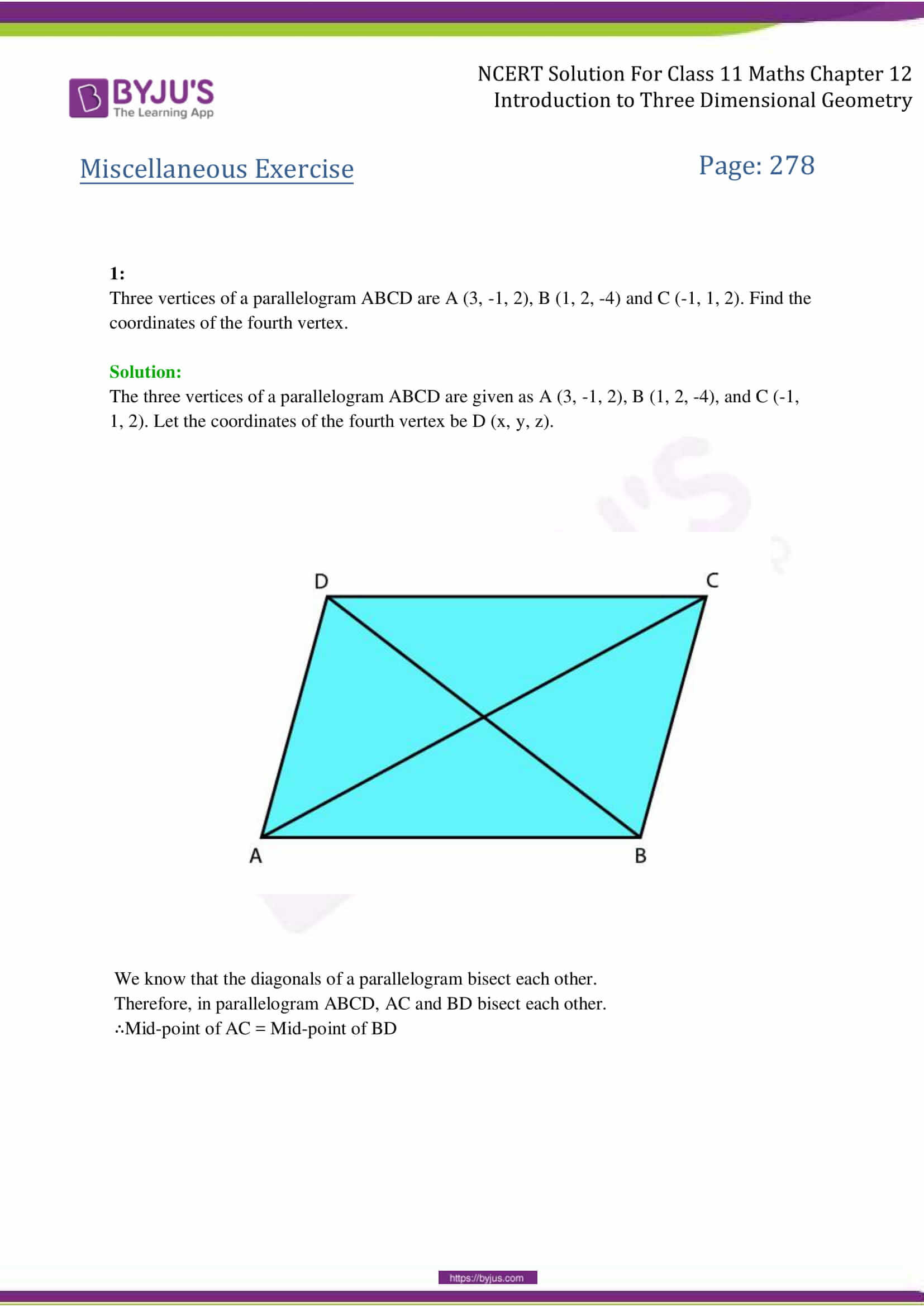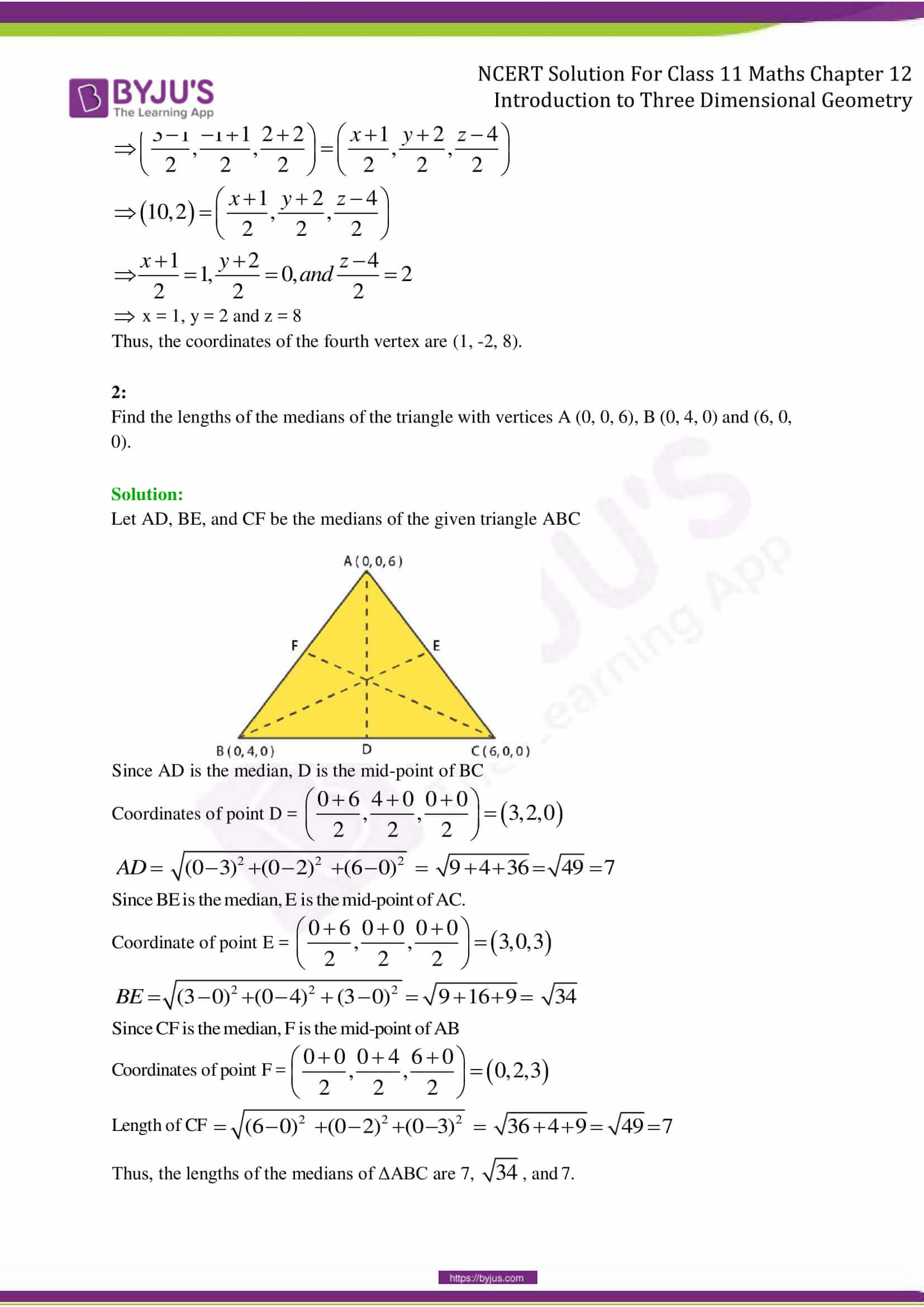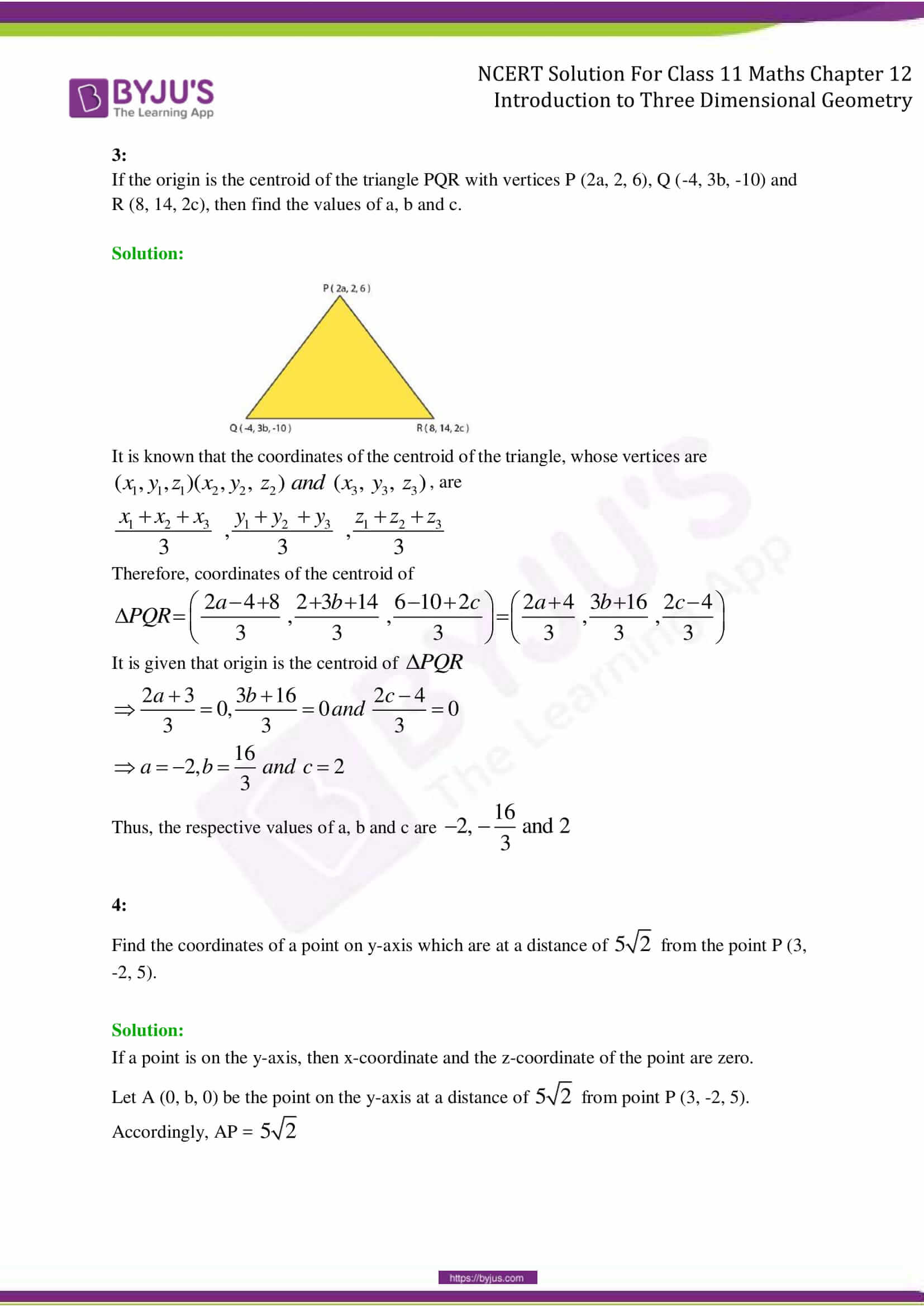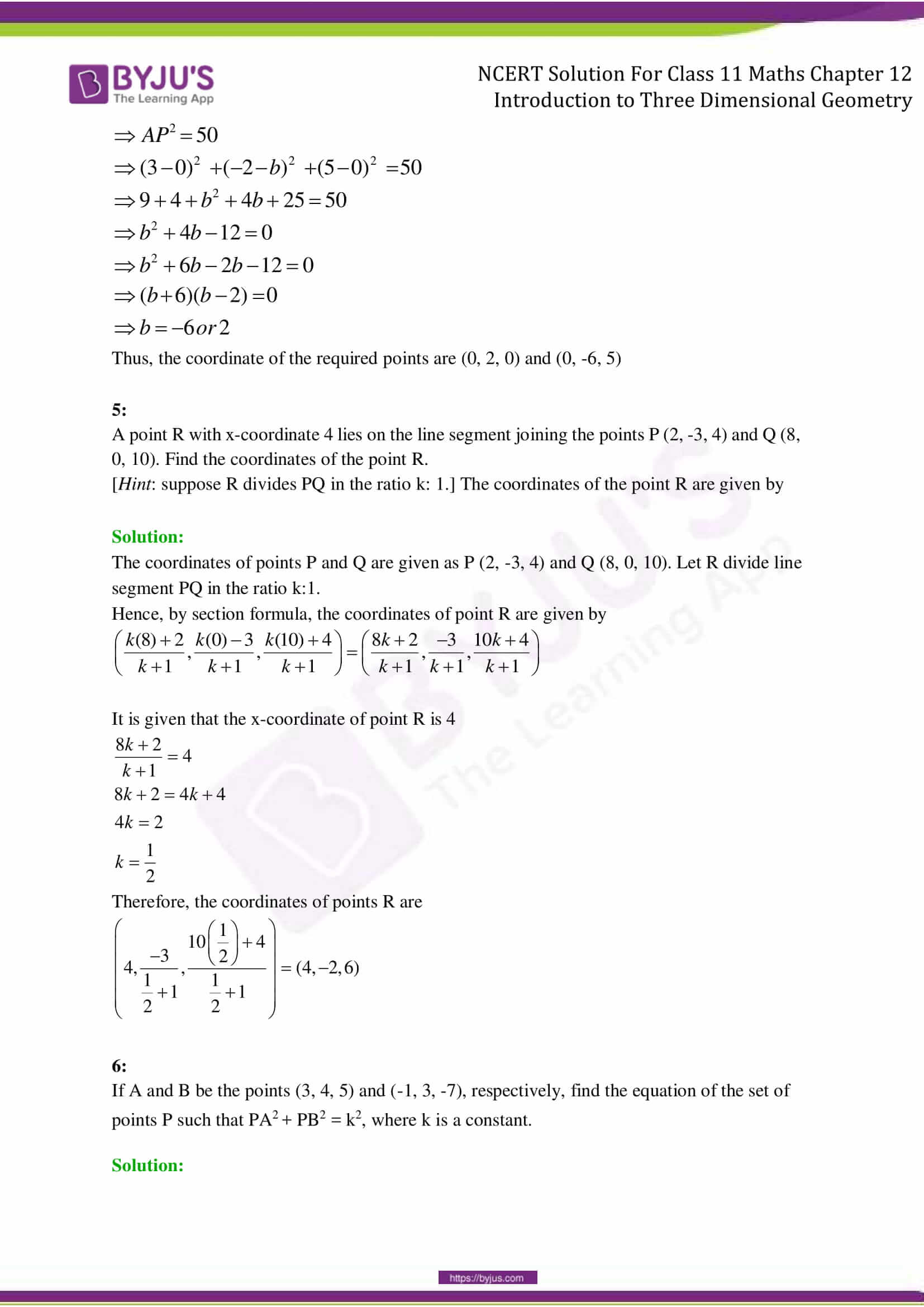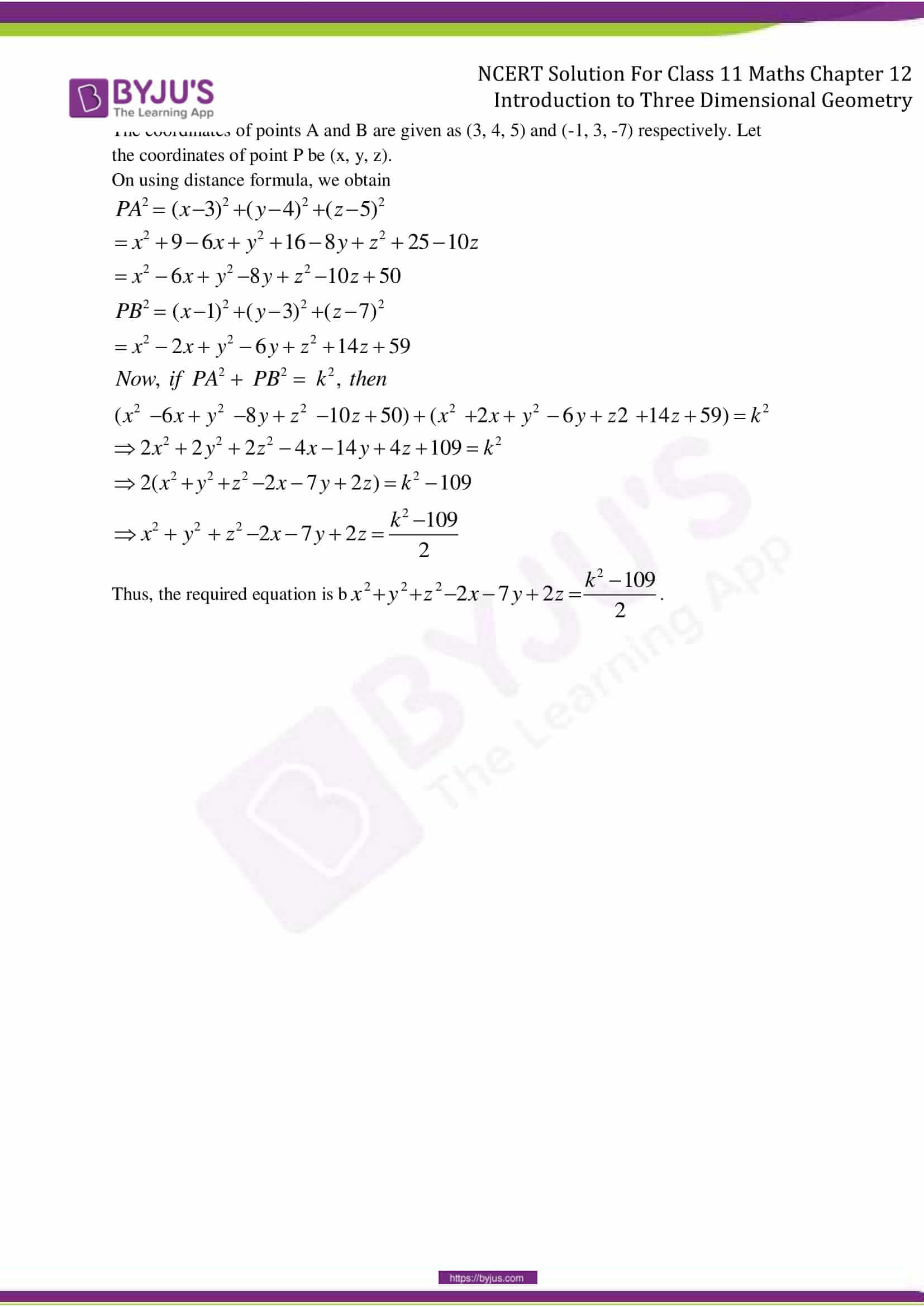 Access other exercise solutions of Class 11 Maths Chapter 12- Introduction to Three Dimensional Geometry
Exercise 12.1 Solutions 4 Questions
Exercise 12.2 Solutions 5 Questions
Exercise 12.3 Solutions 5 Questions