The textbook of Class 11 contains an exercise at the end of each chapter. This exercise contains questions that covers all the topics in the chapter.The Miscellaneous Exercise of NCERT Solutions for Class 11 Maths Chapter 5 – Complex Numbers and Quadratic Equations is based on the following topics:
Complex Numbers
Algebra of Complex Numbers
The Modulus and the Conjugate of a Complex Number
Argand Plane and Polar Representation
Quadratic Equations
Mathematics is a subject that needs more and more practice to understand the problem solving method. Practicing with the help of NCERT Solutions for Class 11 Maths will help the students in understanding the concepts and problems better, in turn helping them to score high marks in the exams.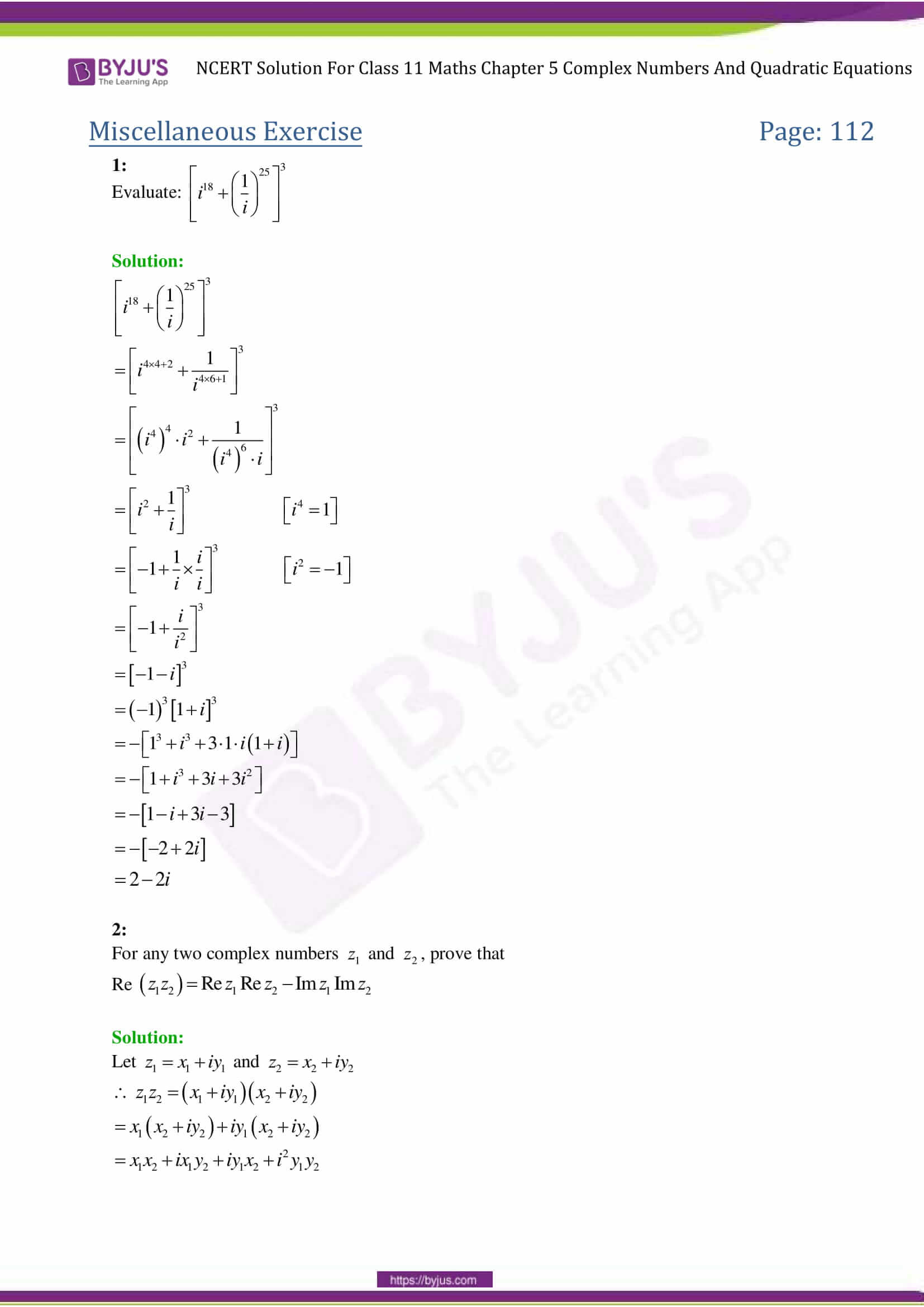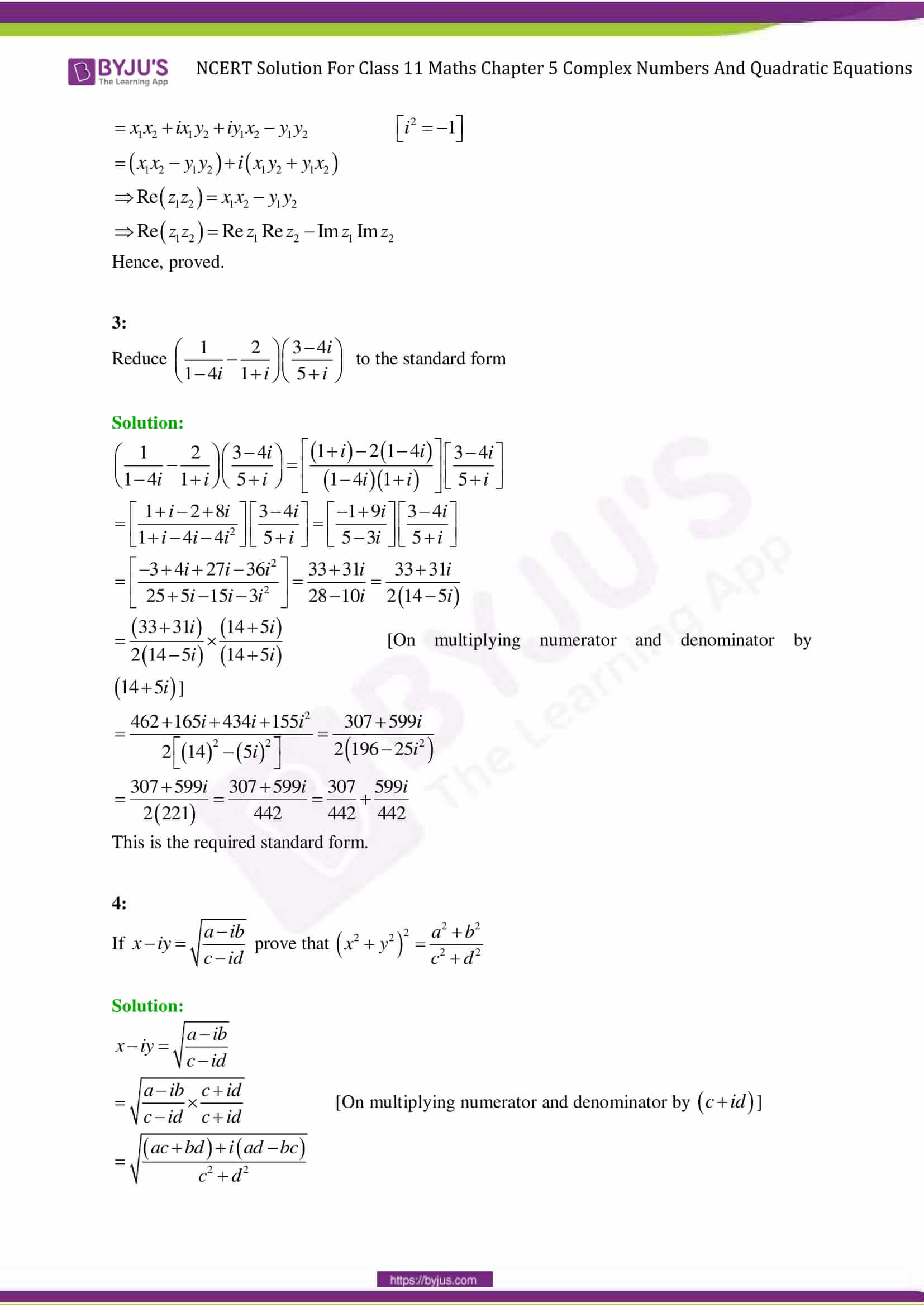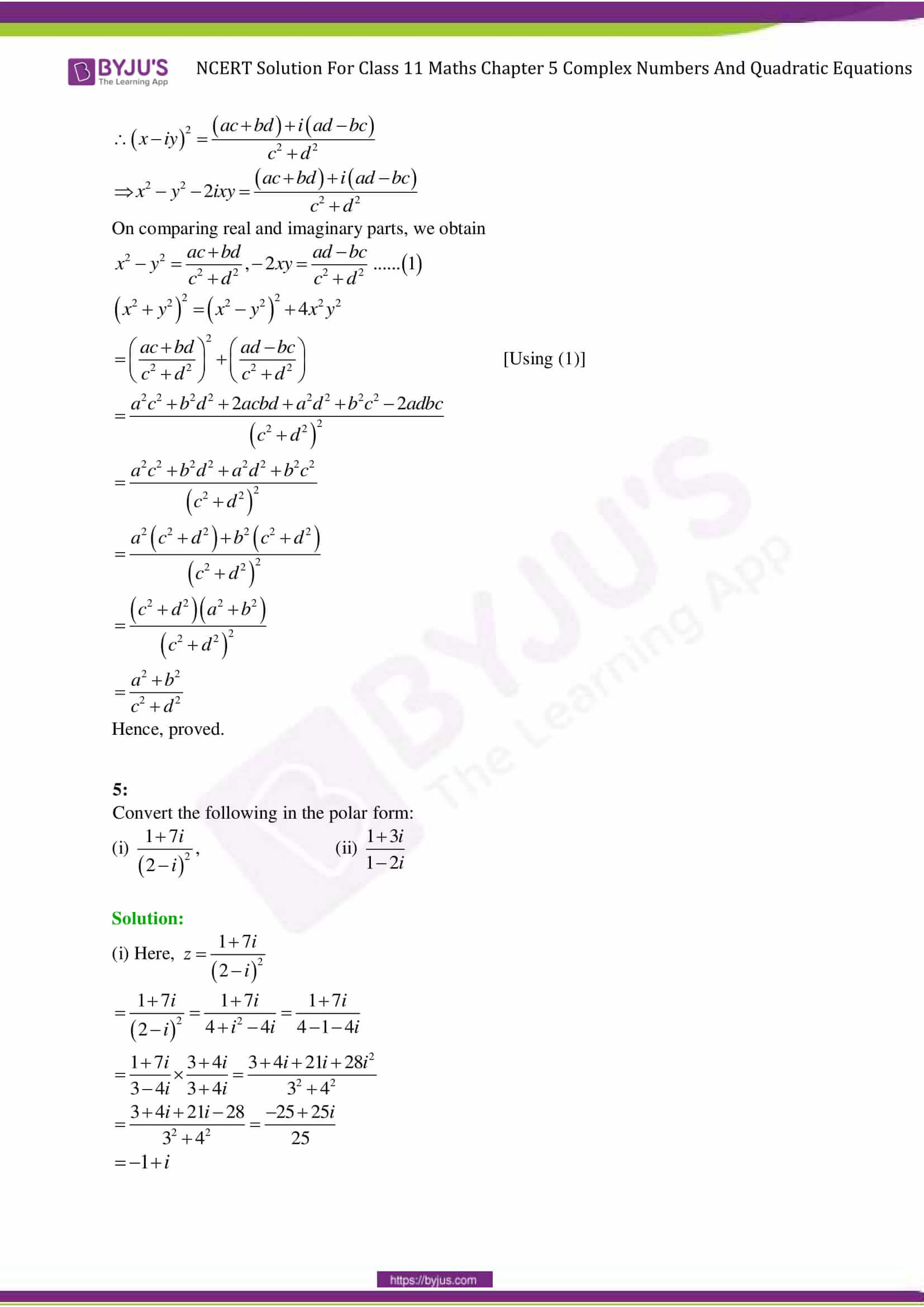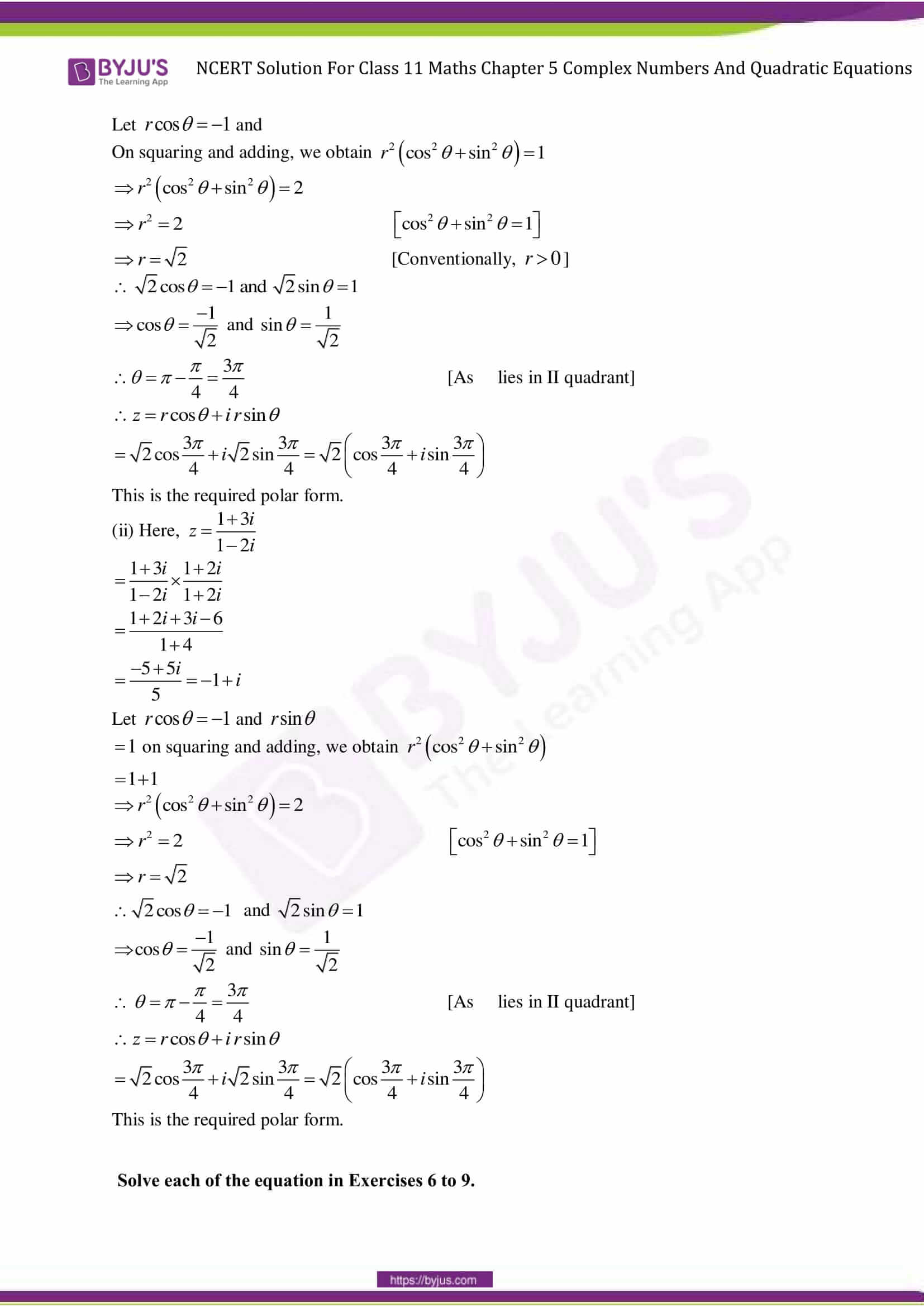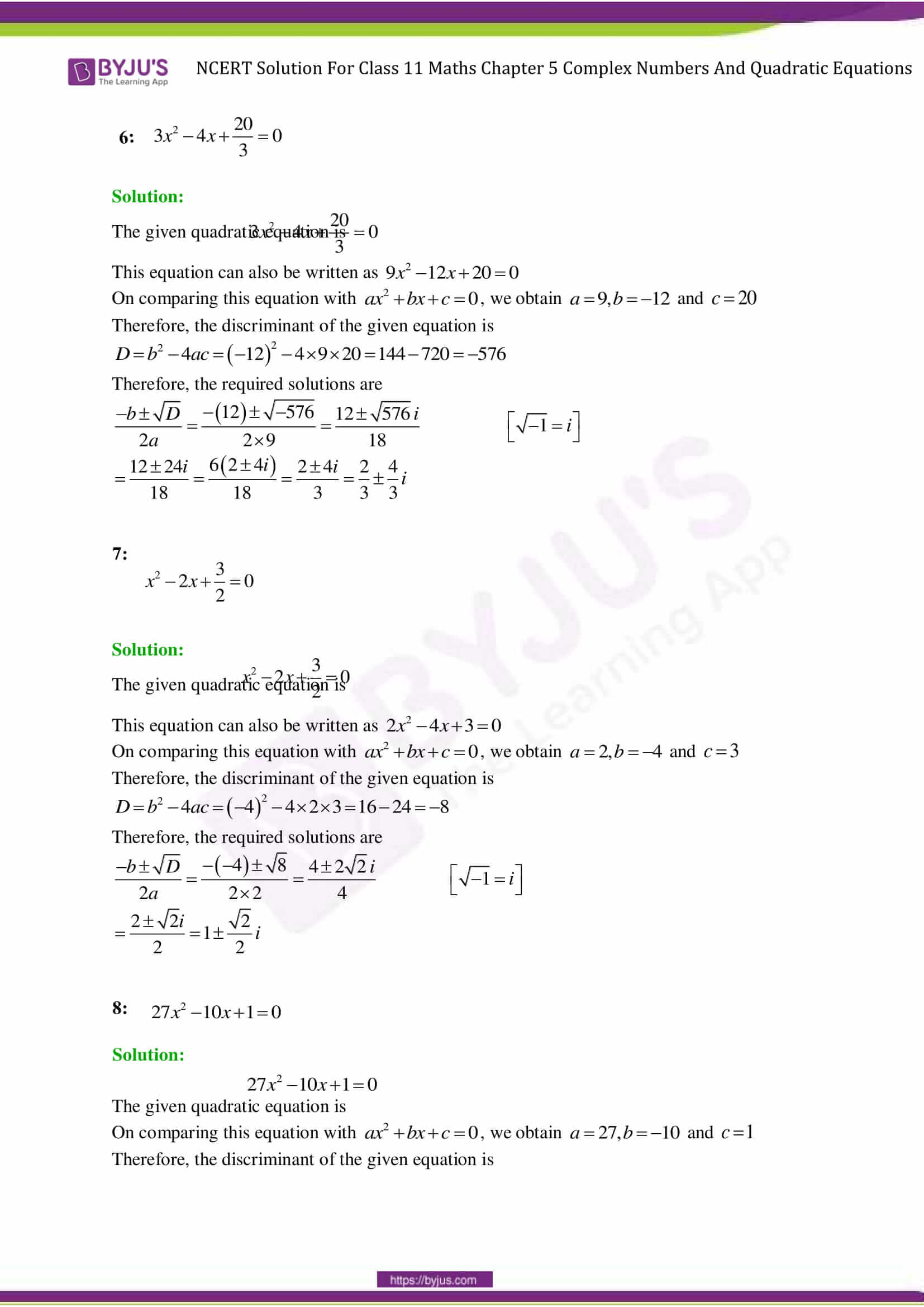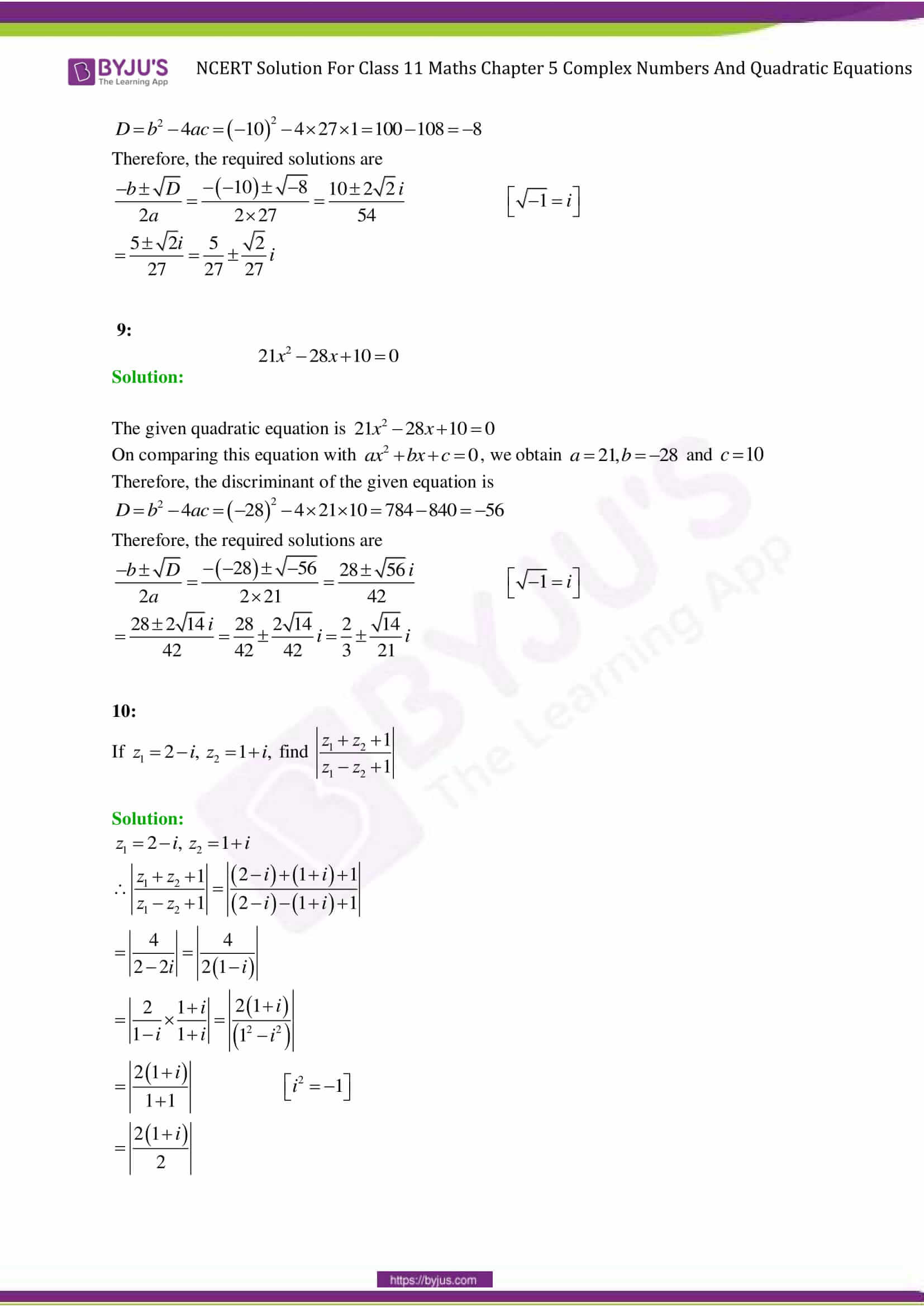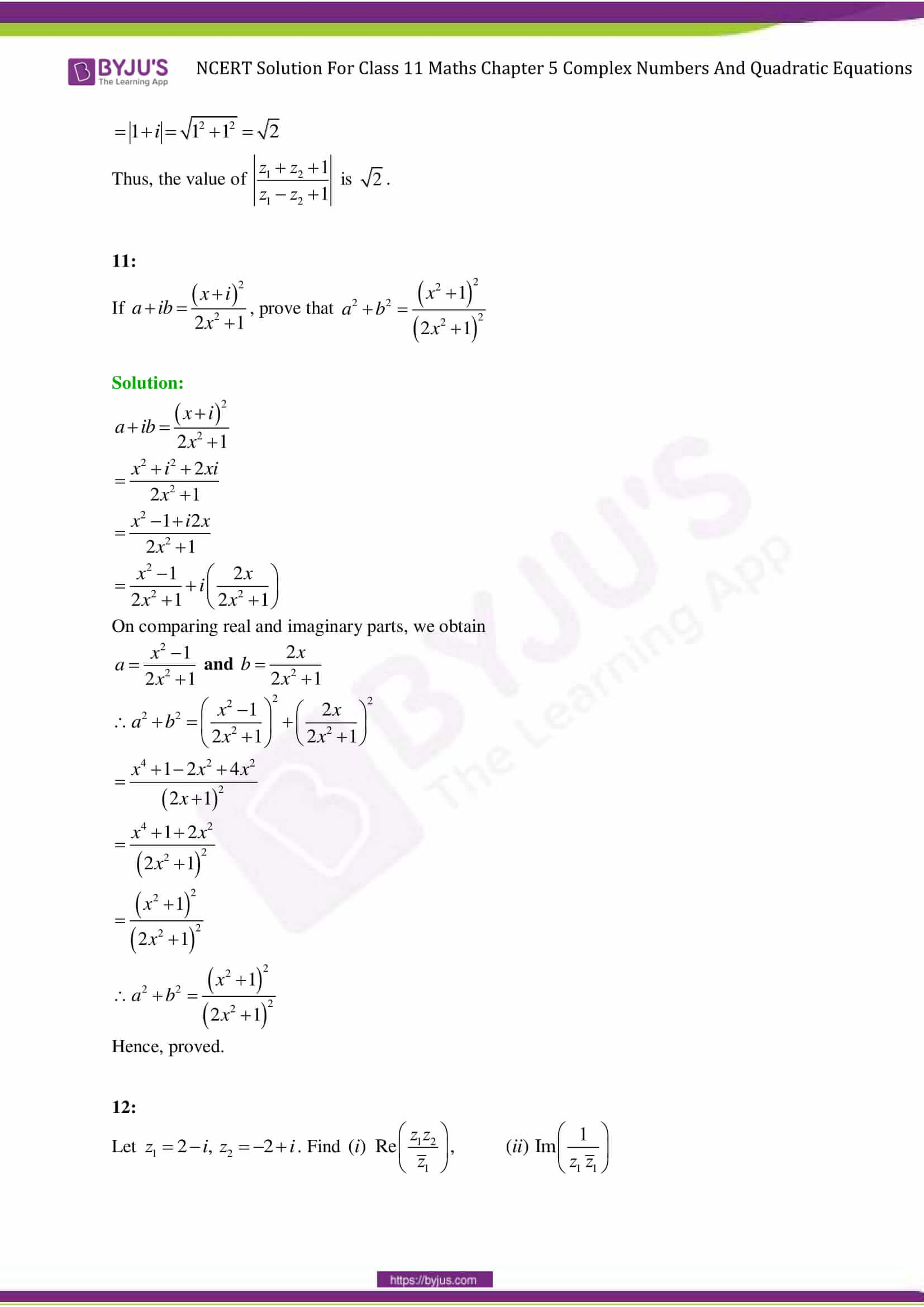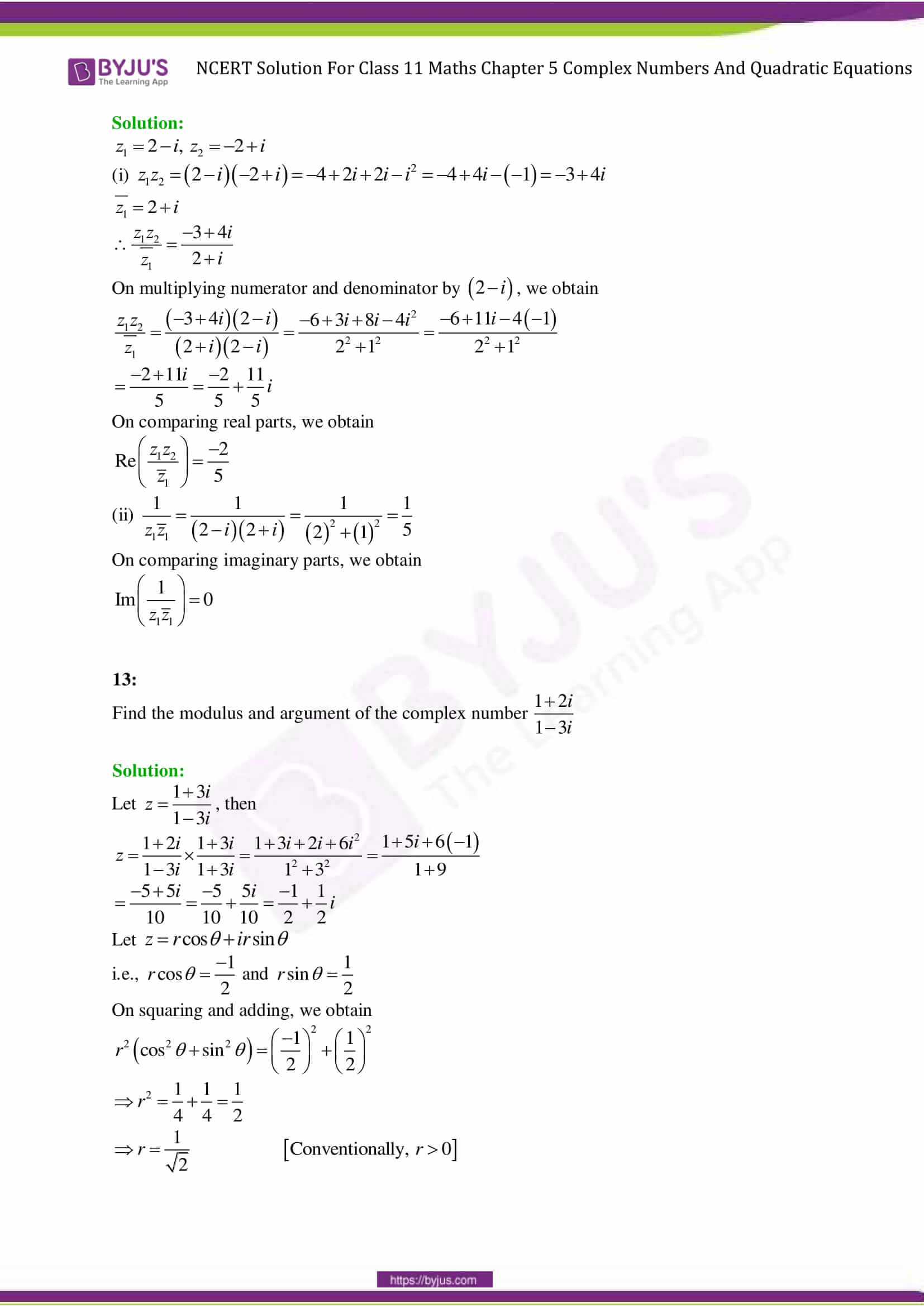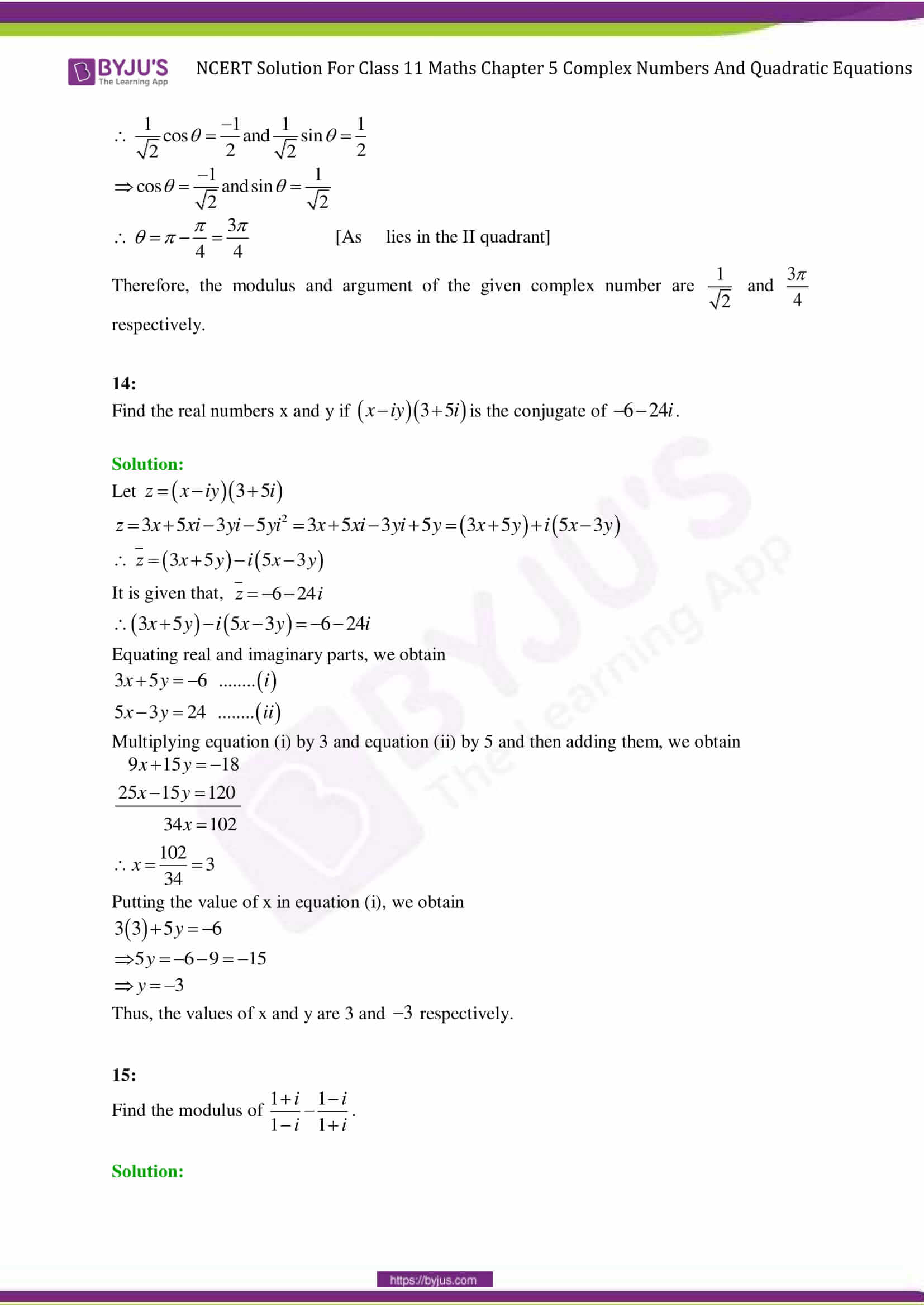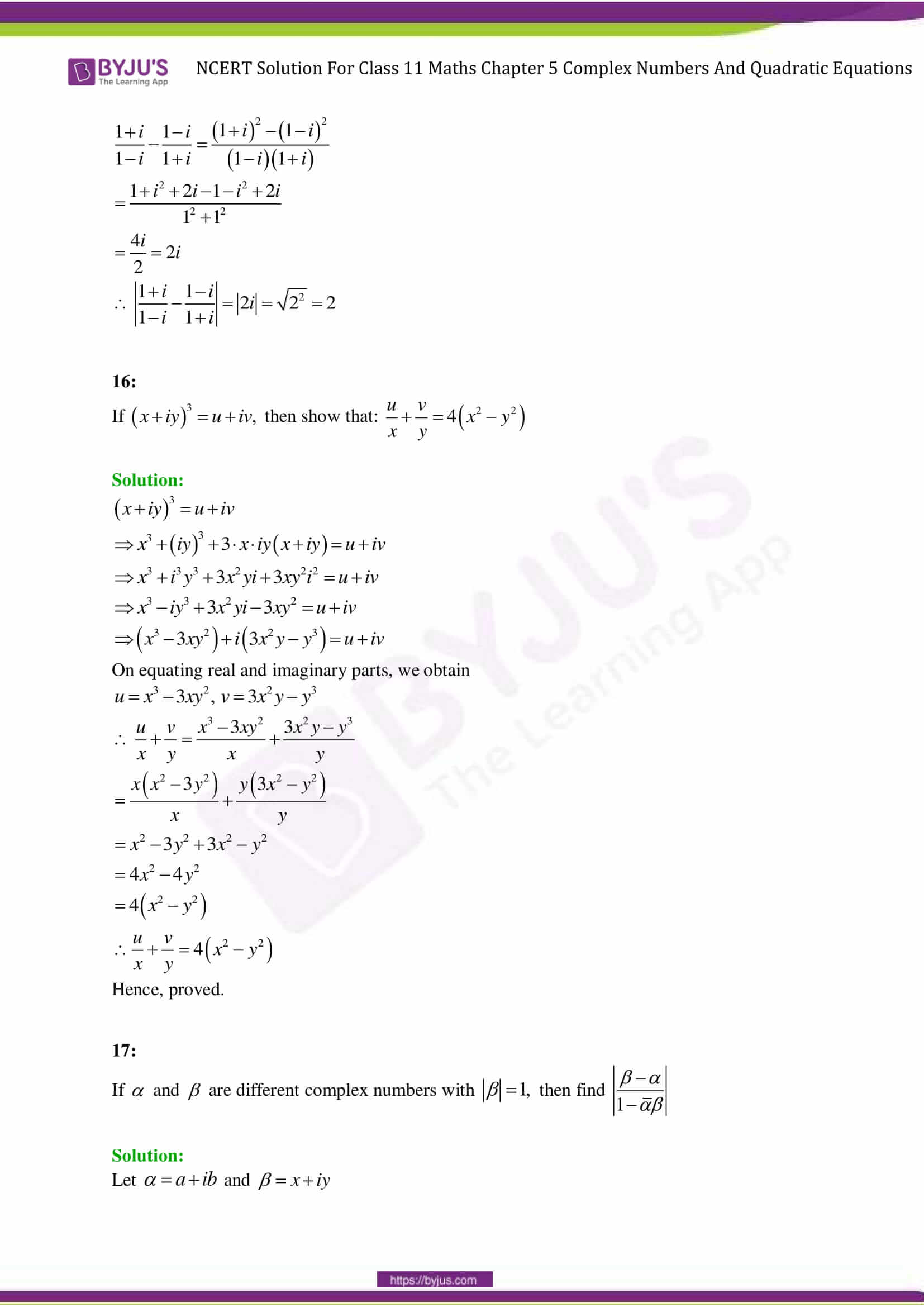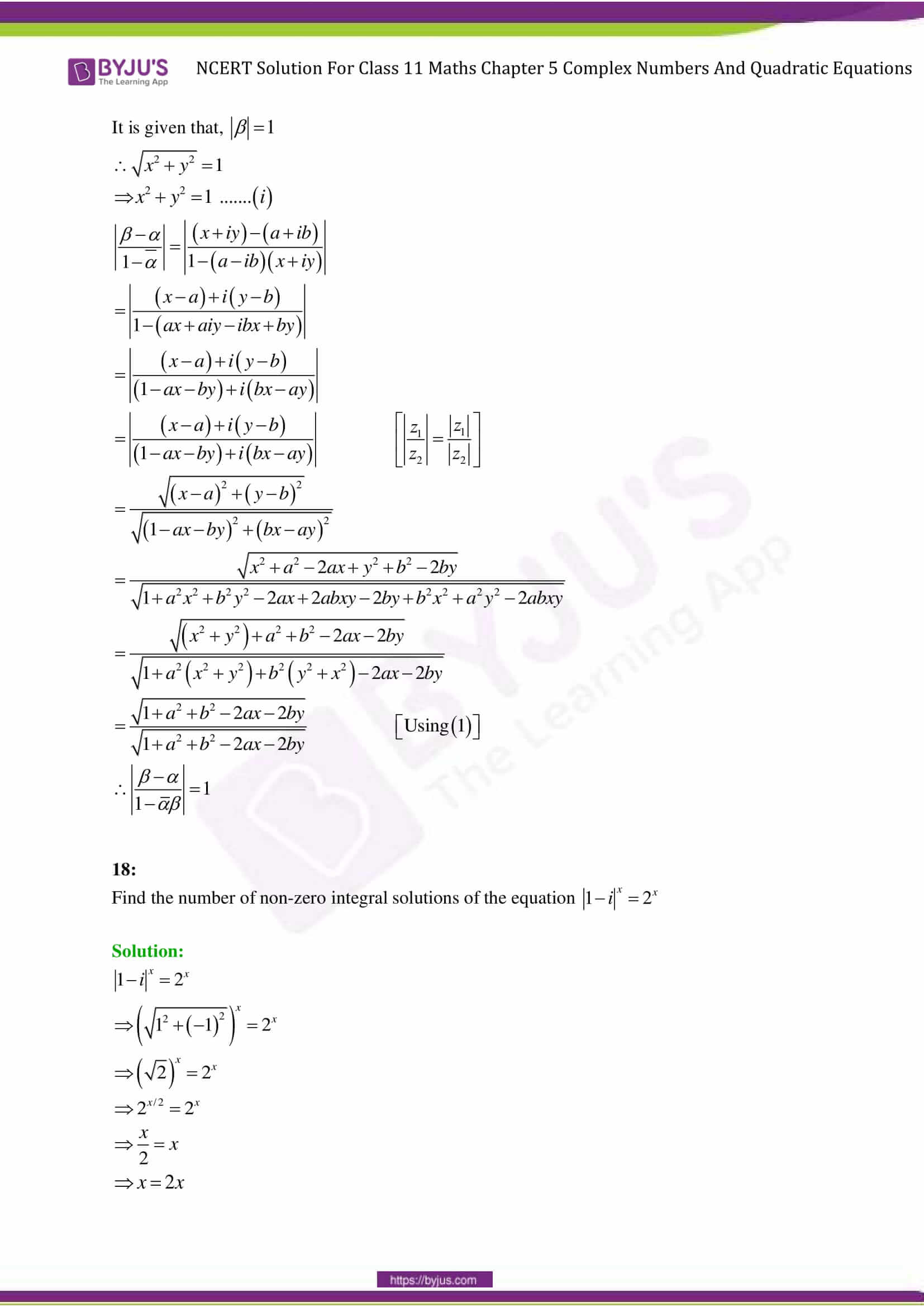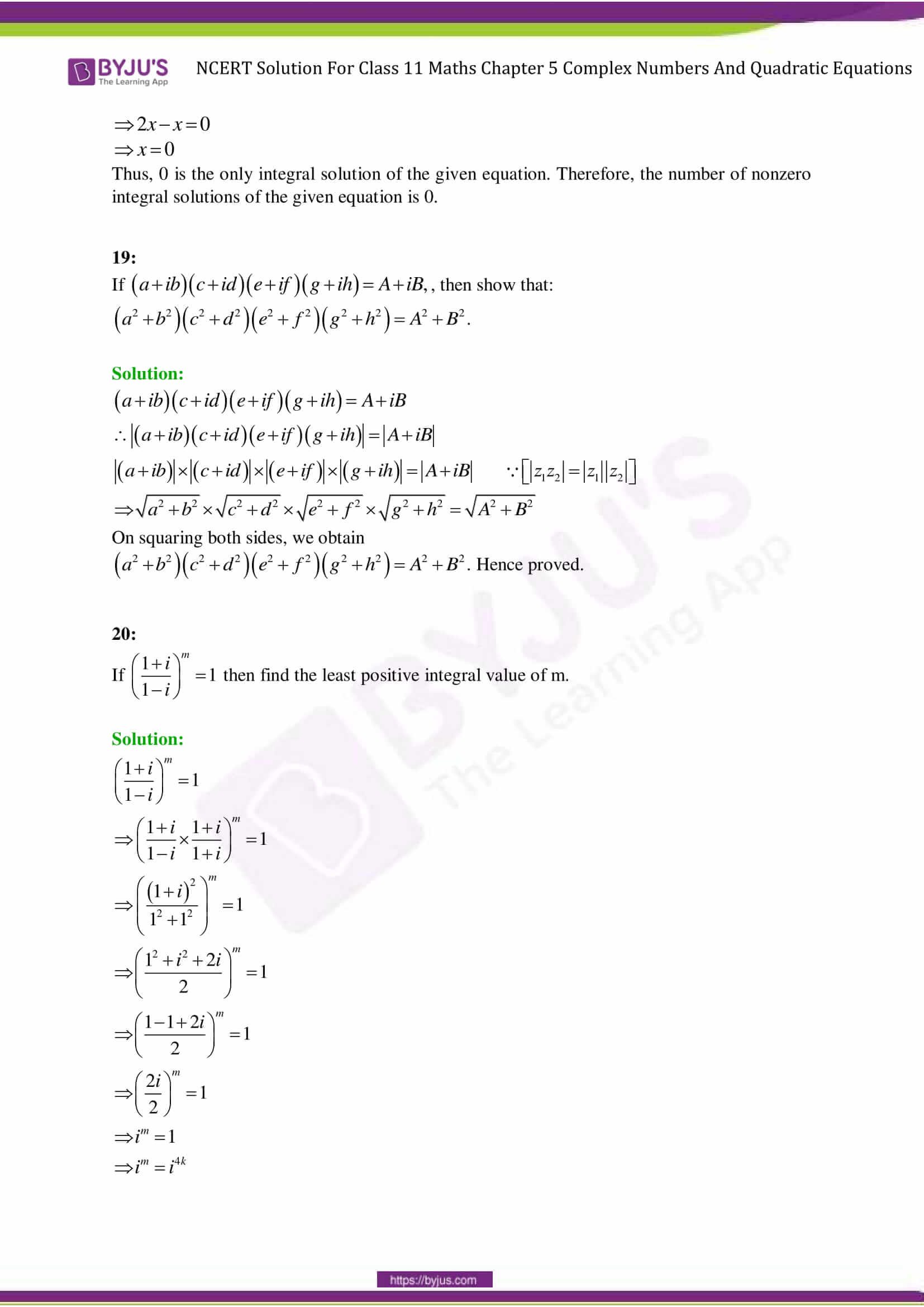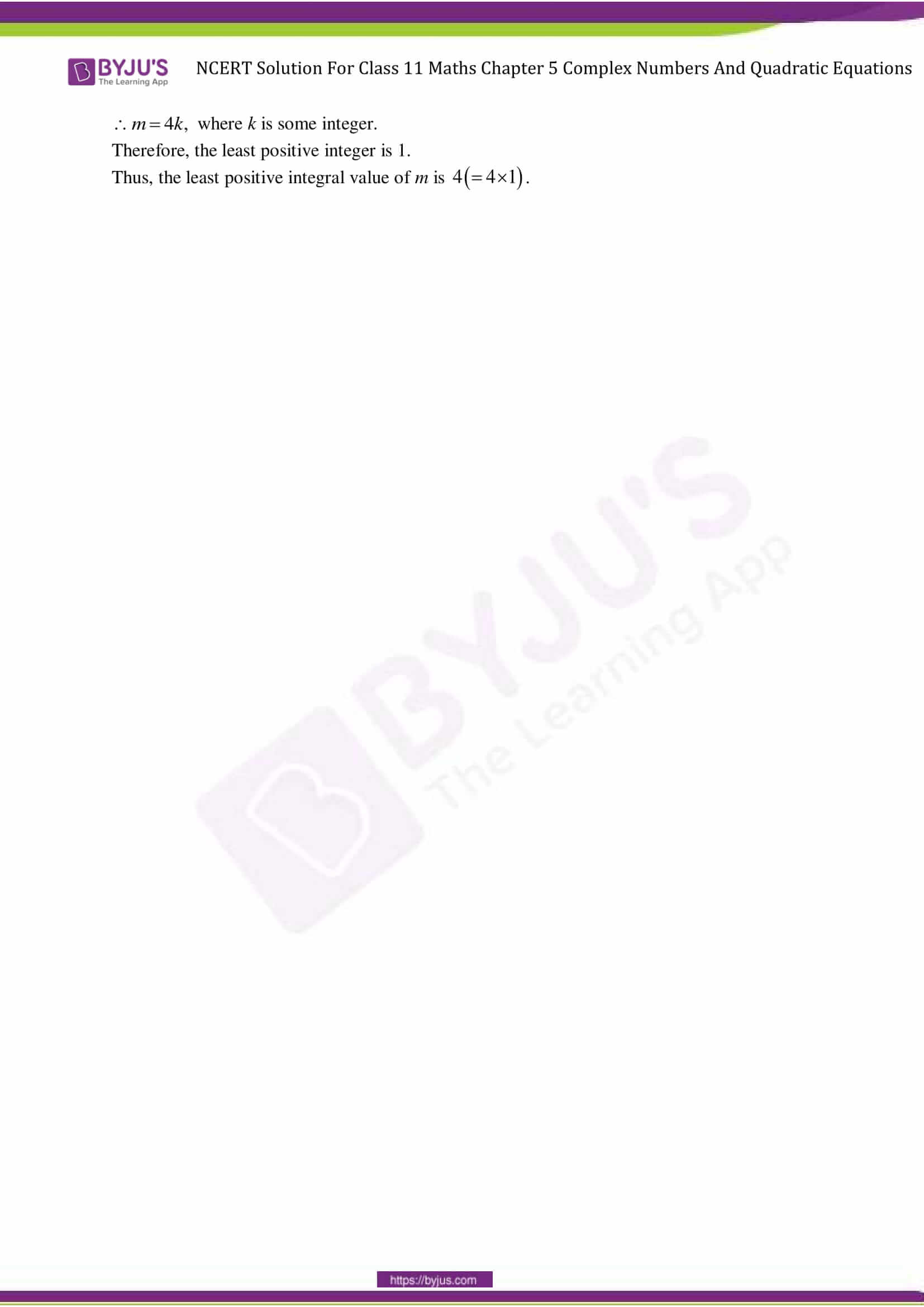 Access other exercise solutions of Class 11 Maths Chapter 5- Complex Numbers and Quadratic Equations
Exercise 5.1 Solutions 14 Questions
Exercise 5.2 Solutions 8 Questions
Exercise 5.3 Solutions 10 Questions