The Miscellaneous Exercise of NCERT Solutions for Class 12 Maths Chapter 10- Vector Algebra is based on all the topics covered in this chapter. The main topics that are covered in this chapter includes:
Basic Concepts of Vector Algebra
Types of Vectors
Addition of Vectors
Multiplication of a Vector by a Scalar
Product of Two Vectors
Miscellaneous exercise provides questions from all the topics provided in the chapter. Solving these questions helps the students in a quick revision of the chapter.
Access Answers of Maths NCERT Class 12 Maths Chapter 10- Vector Algebra Miscellaneous Exercise Page Number 458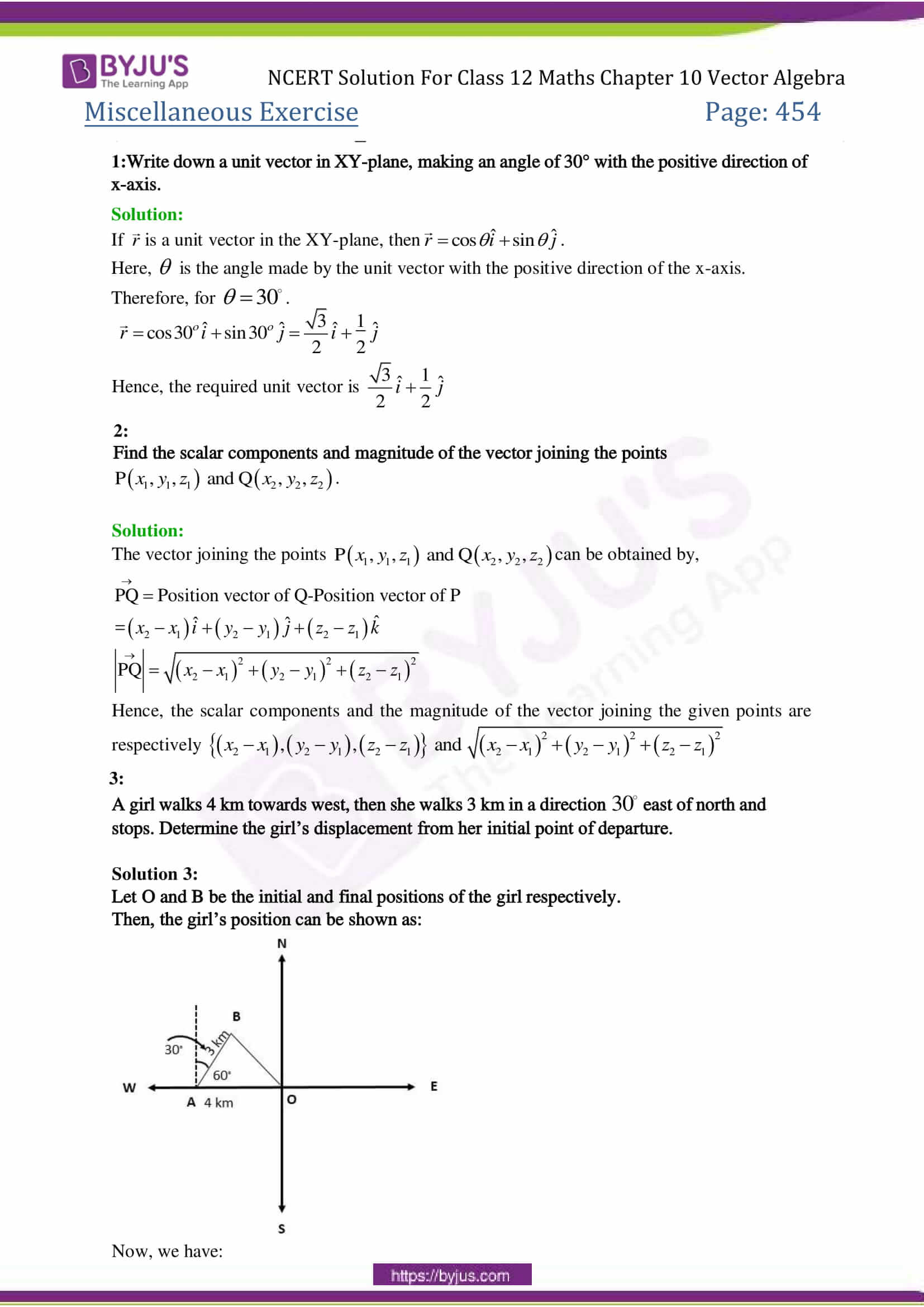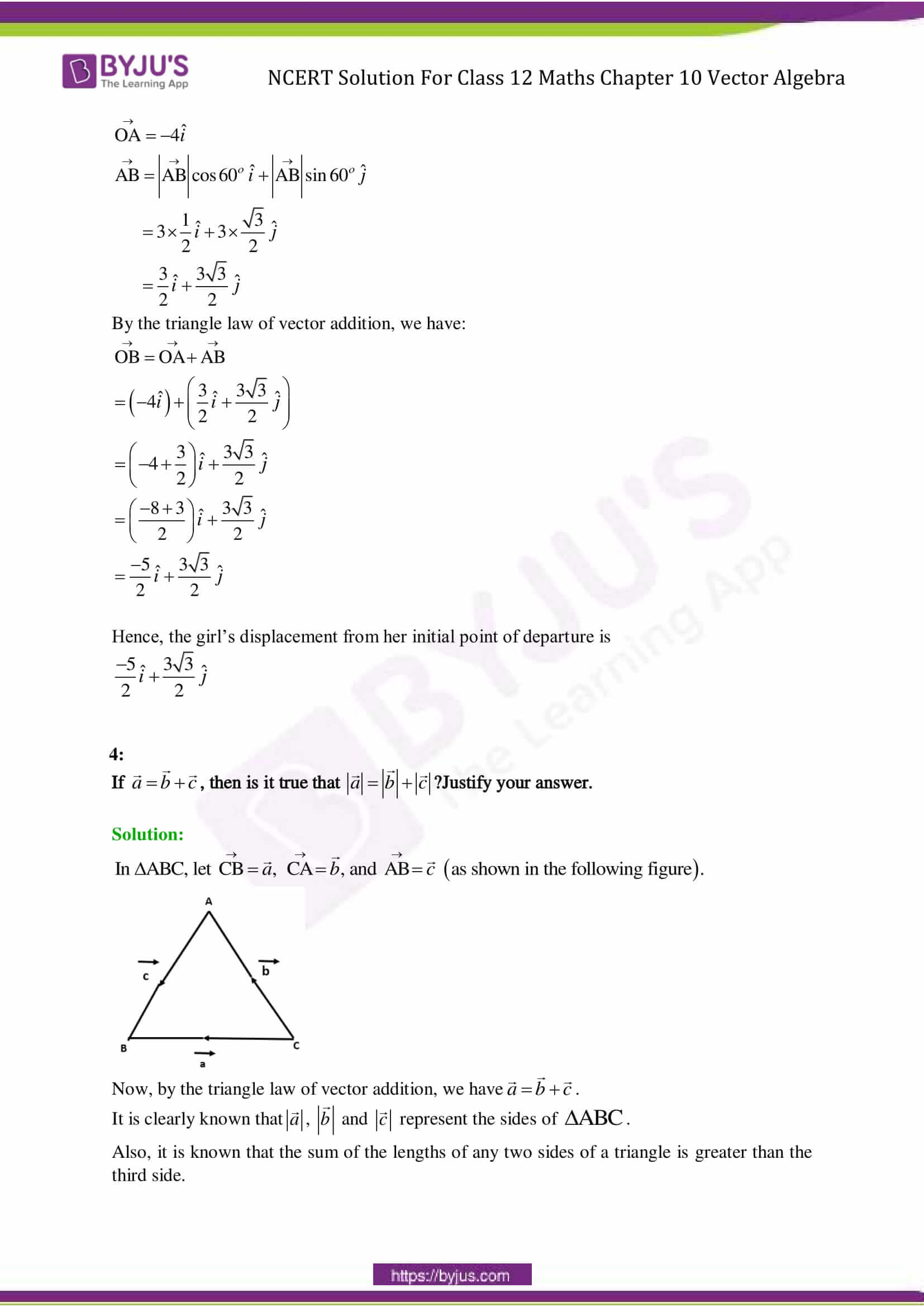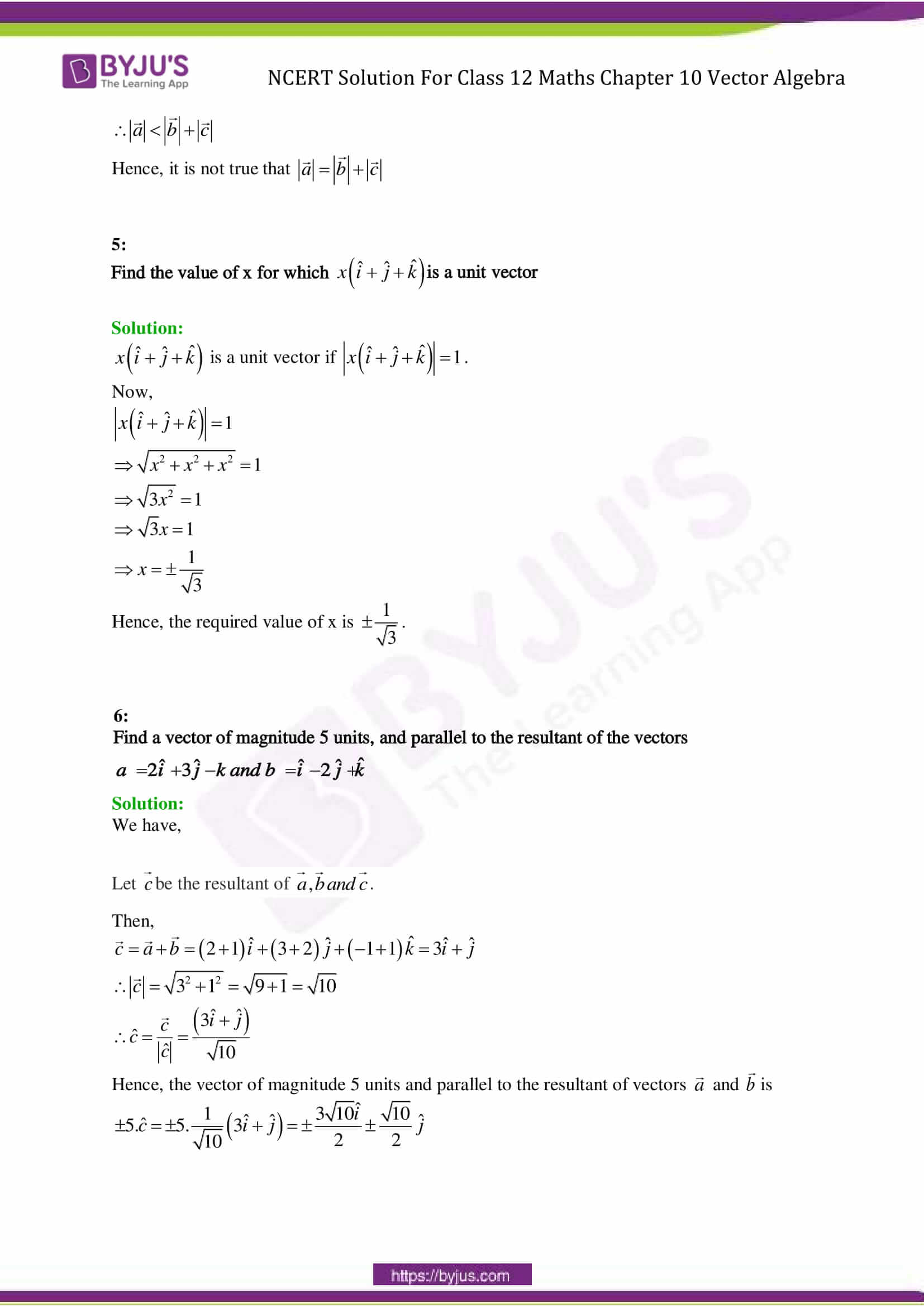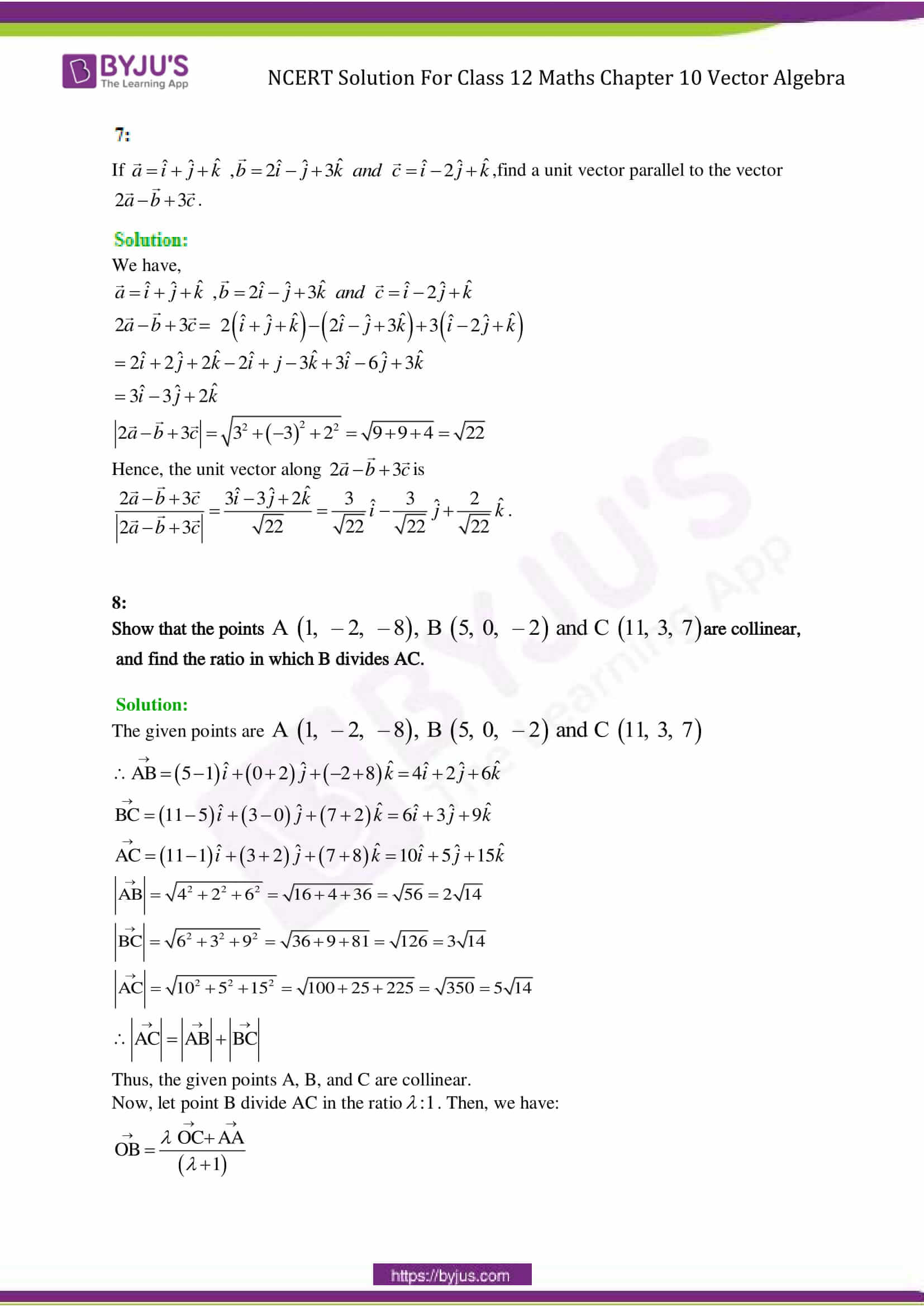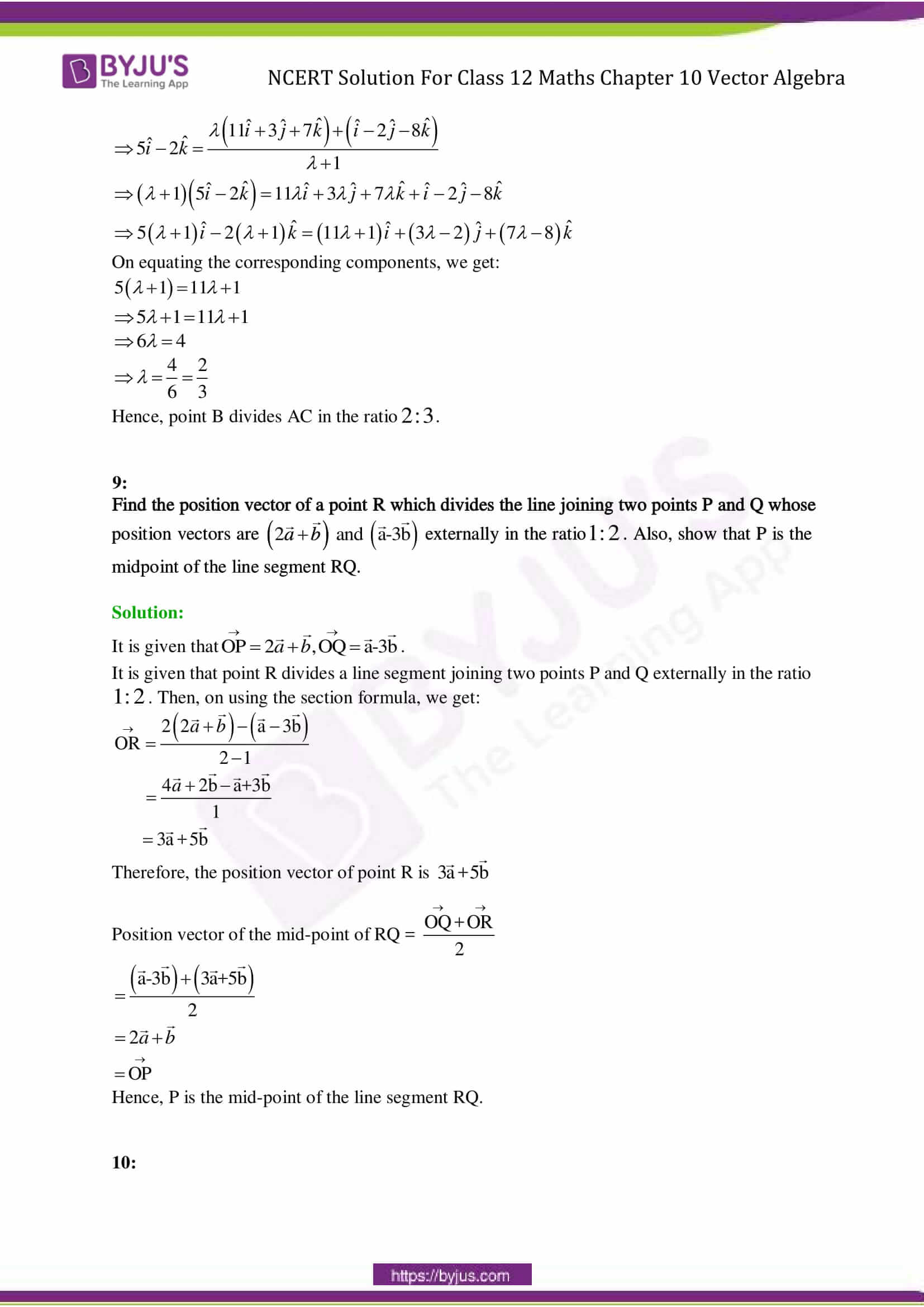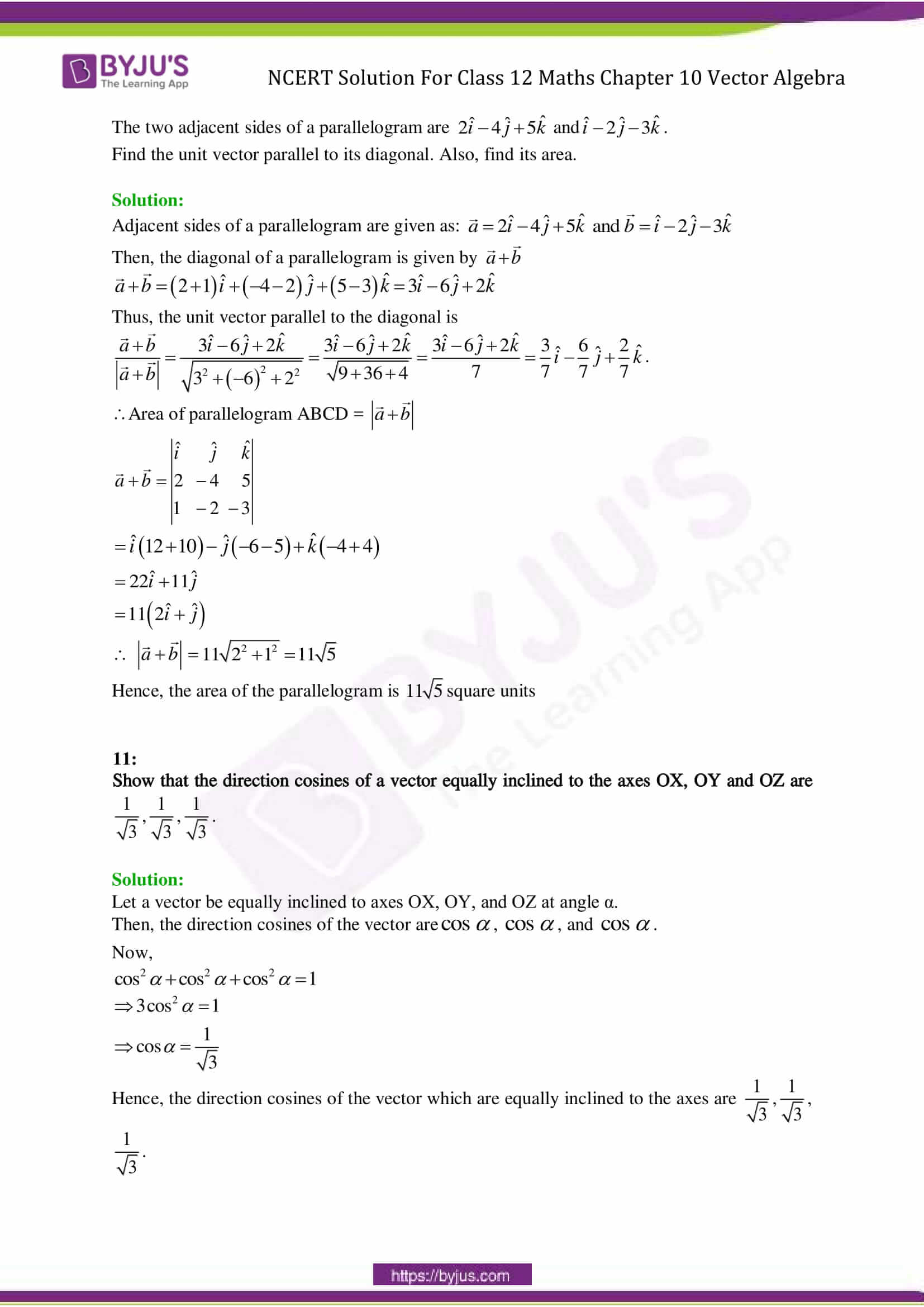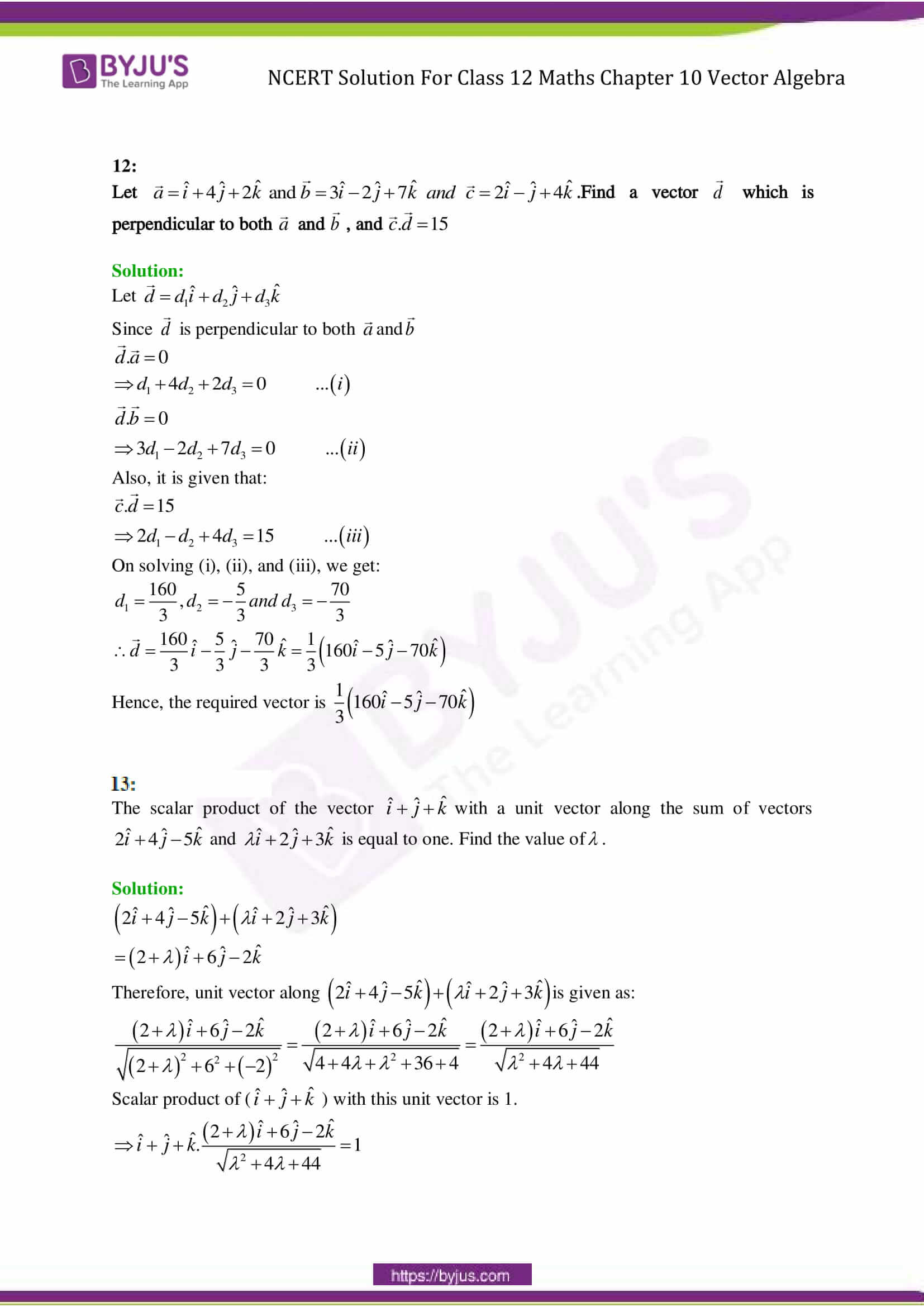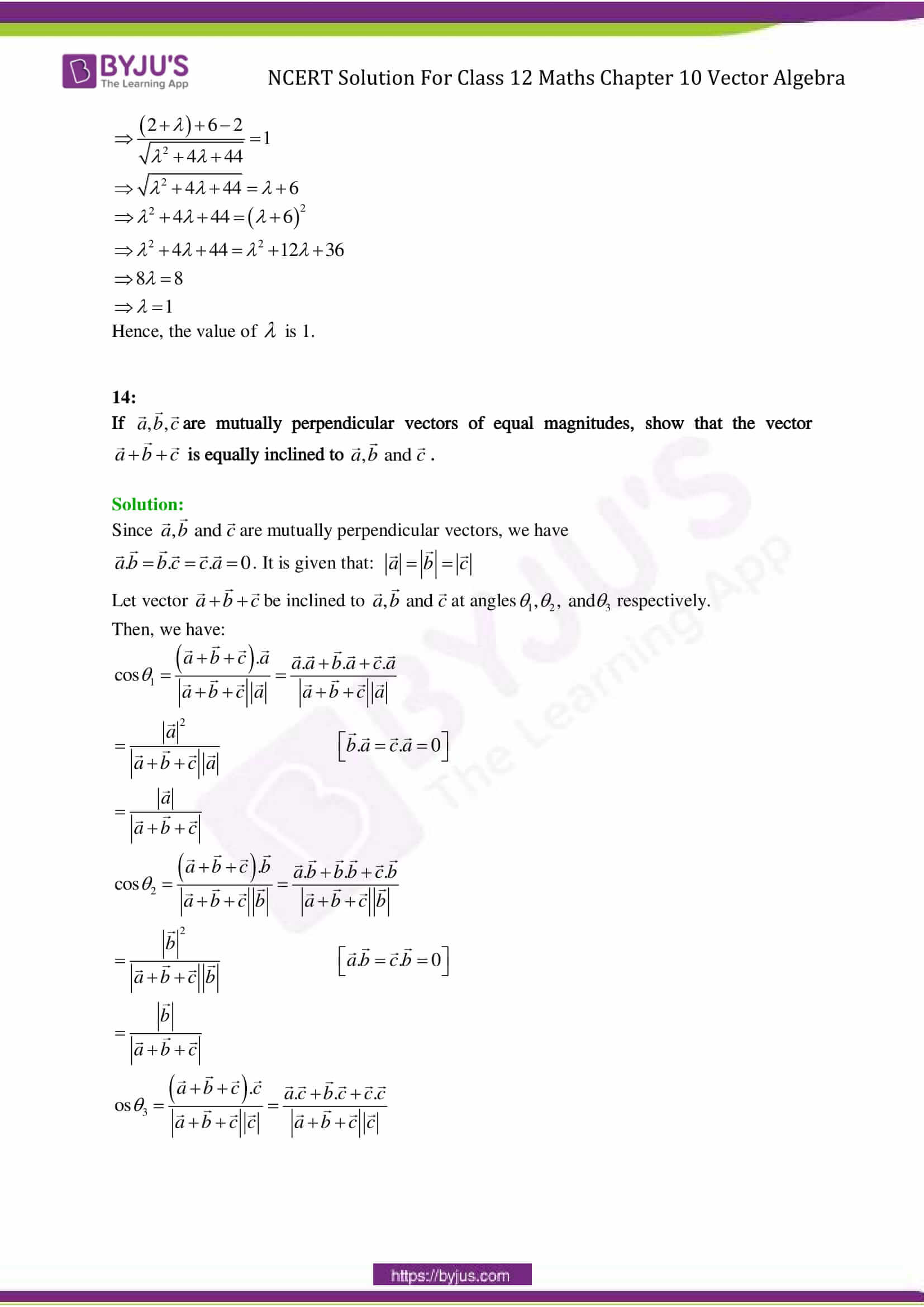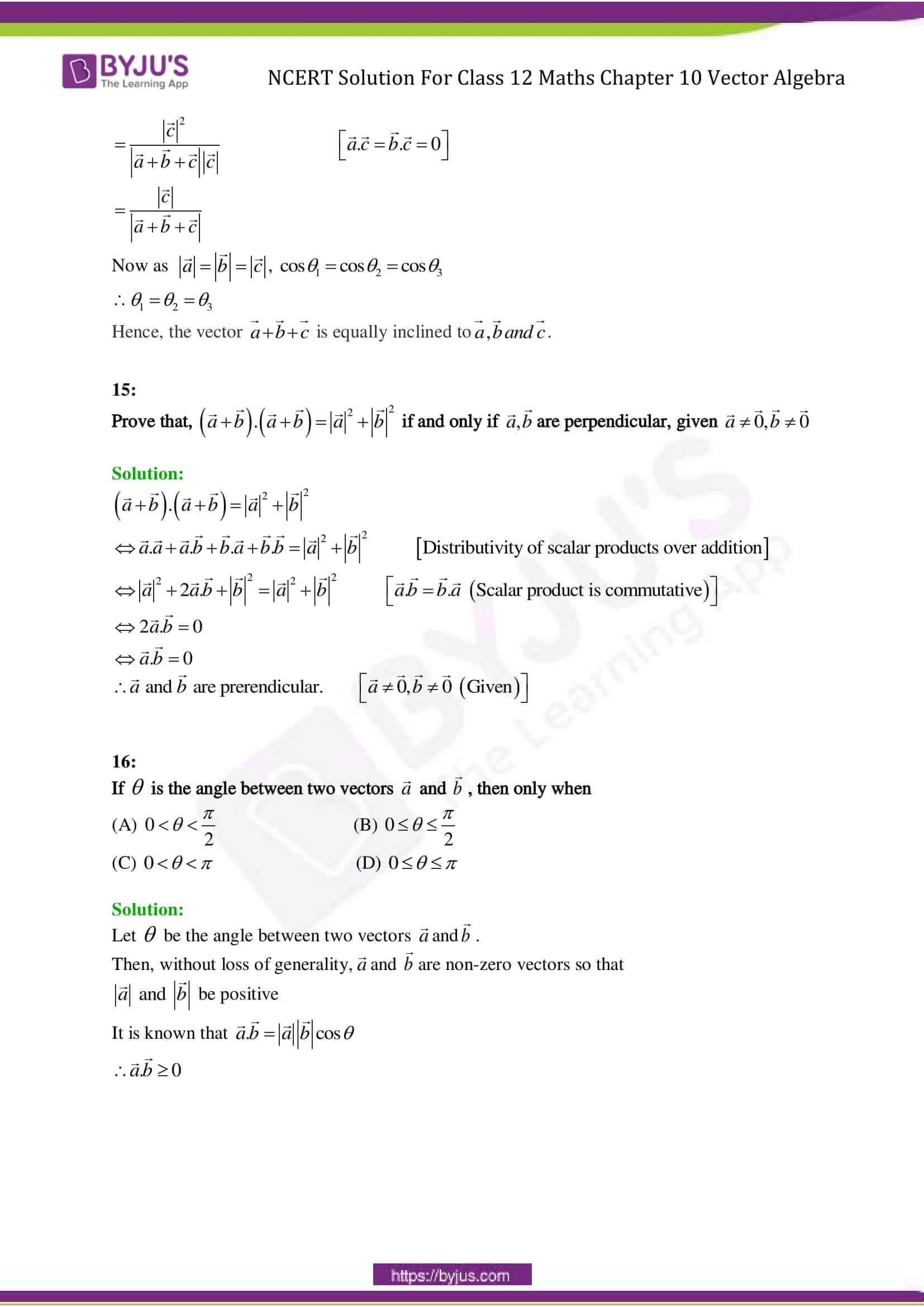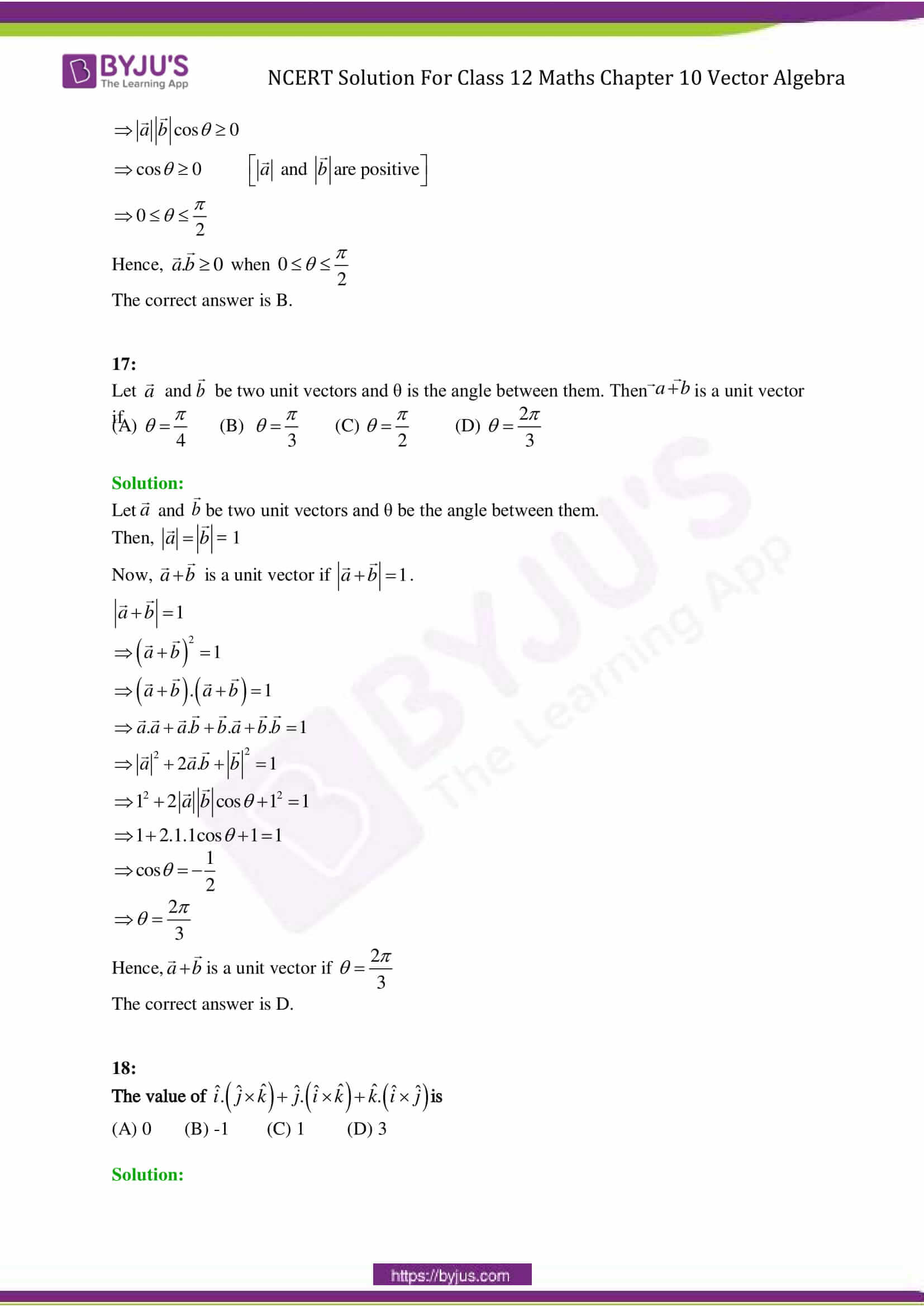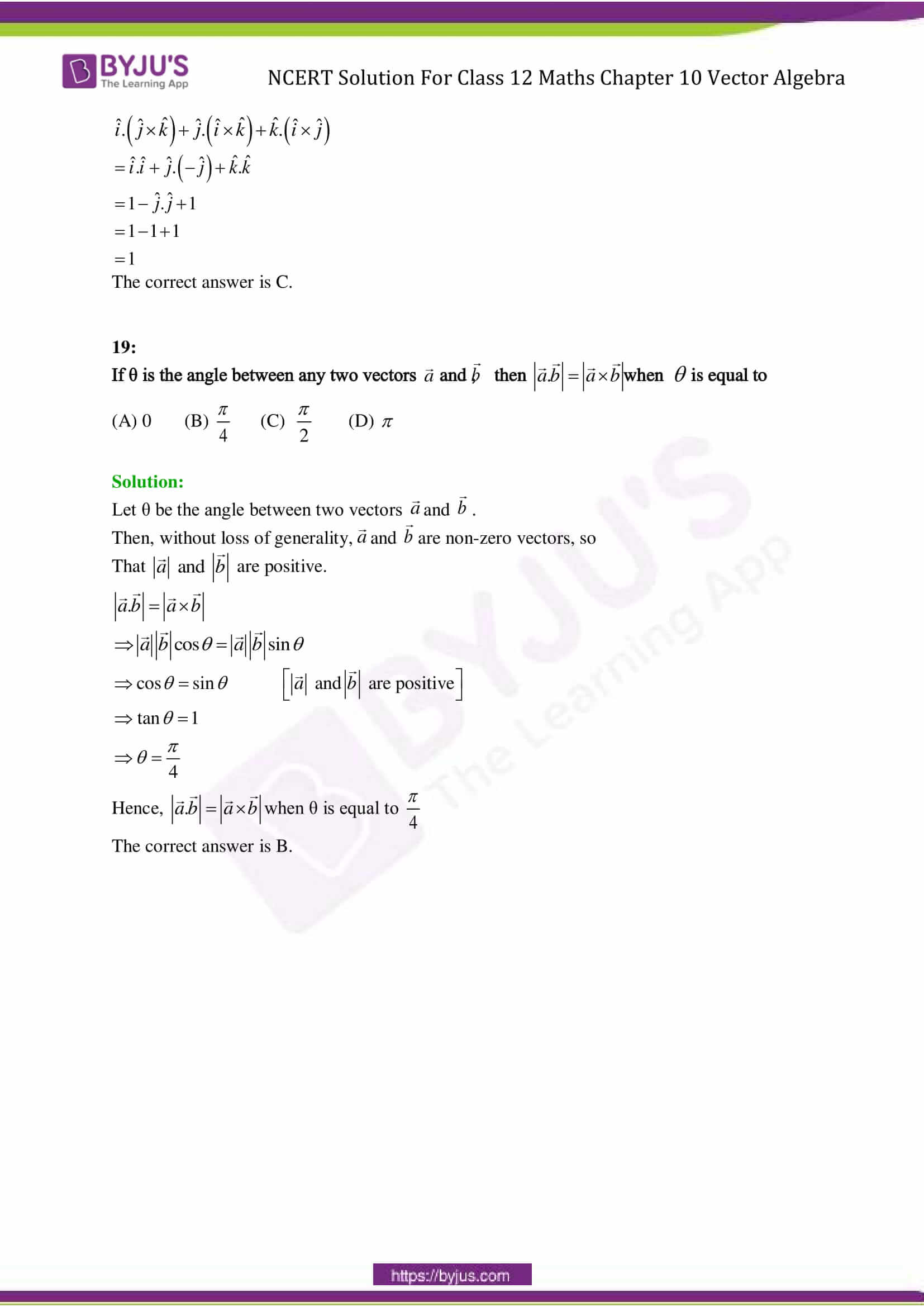 Access other exercise solutions of Class 12 Maths Chapter 10- Vector Algebra Miscellaneous Exercise
Exercise 10.1 Solutions 5 Questions
Exercise 10.2 Solutions 19 Questions
Exercise 10.3 Solutions 18 Questions
Exercise 10.4 Solutions 12 Questions