NEET or National Eligibility cum Entrance Test is the country's biggest and most prestigious medical entrance exams carried out by the NTA (National Testing Agency) annually. From 2020 onwards, NEET has emerged as the only qualifying entrance exam for not only AYUSH and other related medical programmes, but has also replaced entrance exams which enabled admissions to AIIMS and JIPMER institutes, thereby raising the bar higher than ever for students.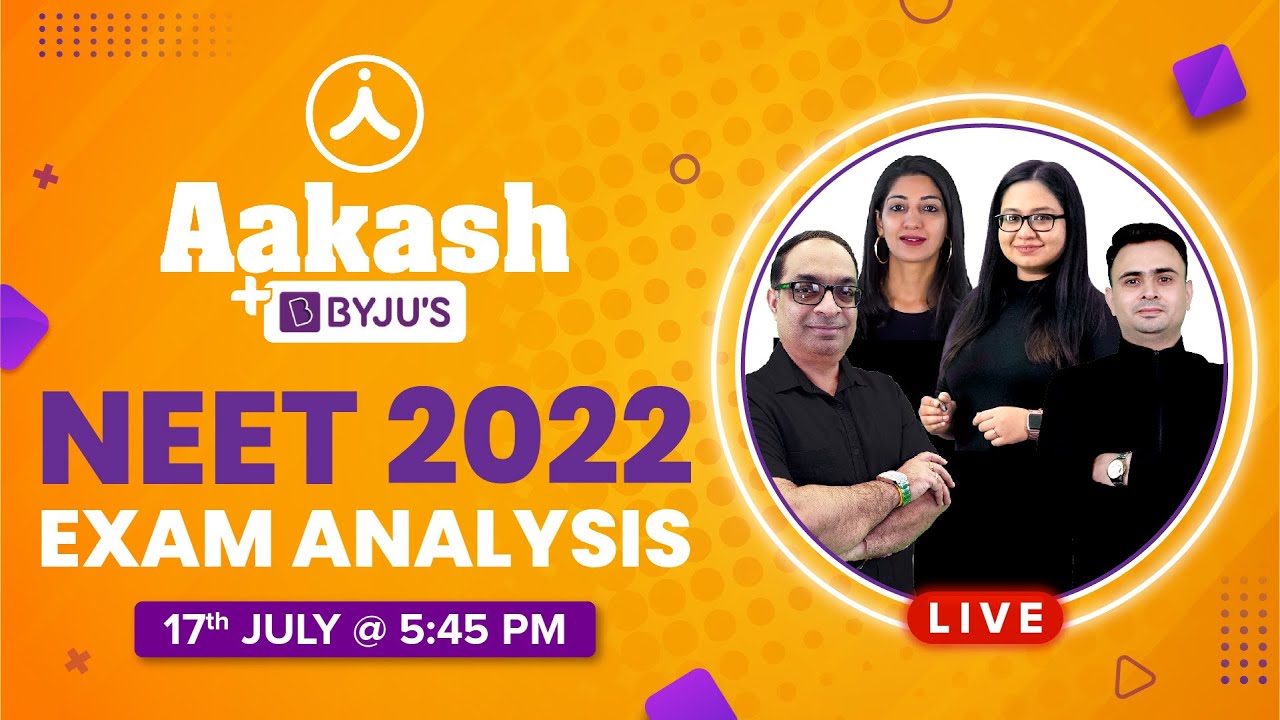 More than a million students apply for NEET every year in hopes of landing up with seats in India's top medical institutes, both medical and dental. NEET 2021 has recorded over 16 lakh registrations. The number of applicants registering for this esteemed test is only increasing every year, thereby increasing its credibility.
Cracking NEET successfully is through the combination of consistency and determination. The previous year, close to 8 lakh students cleared NEET out of which some cleared the exam with a score above 600. This must give aspirants a good idea of the cut-throat competition.
Results of NEET 2021 were exceptional, 3 students went on to score 720 marks and most of them maintained a score above 700. NEET 2020 saw great results too. NEET 2020 Top 50 Toppers' list saw all of the candidates scoring above 700, which was not the same in NEET 2019. Talking of NEET 2019, only 3 students were able to surpass the 700-mark. What is astounding is that NEET 2020 witnessed two of its aspirants scoring a perfect 720, a tiebreaker situation for the first position! Something, that has not been noticed in previous years. The cut-off too followed suit.
In order for students to get admitted to the esteemed top 10 medical colleges of the country, scoring 600+ is the bare minimum. Medical institutes across the country consider NEET All India Rank or AIR as the factor that decides their admissions to UG courses at their institutes. This rank is on the basis of NEET scores obtained.
Scoring 600+ In NEET
One of the toughest competitive exams in the country, NEET, over the years, has gained a reputation for its transparency and for its level of competitiveness. The driving force here is the vision of achieving that perfect score. Here are some figures that may interest you –
NEET 2021 
| | |
| --- | --- |
| Score | Number of Candidates |
| 720 | 3 |
| 716 | 1 |
| 715 | 8 |
| 710 | 4 |
| 705 | 1 |
| 701 | 1 |
| 700 | 3 |
NEET 2020 
| | |
| --- | --- |
| Score | Number of Candidates |
| 720 | 2 |
| 715 | 4 |
| 711 | 1 |
| 710 | 13 |
| 707 | 1 |
| 706 | 3 |
| 705 | 16 |
NEET 2019
| | | | |
| --- | --- | --- | --- |
| Score | 700 | 695 | 690 |
| Number of candidates | 3 | 9 | 27 |
As evident from the table above, out of thousands of candidates, only a few scored 600+ at the entrance test NEET 2019, while NEET 2021 results were quite impressive. This must be enough motivation for students to start preparing.
Here, we bring to you some suggestions which can help you achieve 600+ scores in NEET, guiding you through it, read on:
1. Get acquainted with the format of the exam
NEET is an objective question-based test, a total duration being 3 hours and 20 minutes. This equates to approximately 1 minute per question. Before getting started with preparations, it is essential to adapt to the pattern of the exam along with marks' distribution. NEET covers these major subjects – Physics, Chemistry, and Biology. The following table provides details of the NEET exam pattern.
NEET Exam Pattern

Number of Questions
180 questions (MCQs)
Exam Mode
Offline mode only (pen and paper-based mode)
Type of questions
Objective type questions with 4 options and 1 correct answer
Duration of Exam
The exam duration is 200 minutes (3 hours 20 minutes)
Subjects
Questions are asked from:

Physics – 45 questions

Chemistry – 45 questions

Biology (Botany & Zoology) – 90 questions

Language
The question paper is asked in 13 languages – English, Hindi, Assamese, Bengali, Gujarati, Malayalam, Kannada, Marathi, Odia, Tamil, Telugu, Urdu and Punjabi.
Marking Scheme
4 marks are awarded for each correct answer.
Negative Marking
1 mark is deducted for each wrong answer
A total of 180 questions are asked for 720 marks. In order to score above 600, one must get at least 150 questions correct. Hence, to begin with, aim at getting 150 questions correct. It goes without saying that one must always set higher targets, so getting 150 questions correct corresponds to saying aim at getting 160-170 questions correct, in case a few are missed out to negative marking.
2. Master NEET Syllabus
Before you set out to plan, ensure that the NEET syllabus is mastered. Having a complete understanding of all subjects, their chapters are a must. There are nearly 97 chapters under the NEET syllabus that students are expected to master. The syllabus is collated by the National Testing Agency after inferences across syllabi of different boards – state, CBSE (Central Board of Secondary Education), NCERT (National Council of Education Research and Training), COBSE (Council Board of School Education), etc. One must spend time analyzing the complete syllabus, hence interpreting important concepts.
3. Devise an effective strategy
"Without a strategy, execution is aimless. Without execution, a strategy is useless" – Morris Chang, perfectly justifies the significance of an effective plan. To achieve 600+ at NEET is not easy, one must come up with a strict plan, designed to suit one's convenience. This will not only ensure equal distribution of time amongst all 4 subjects but achieving daily goals is also known to boost confidence levels. Setting daily, weekly, monthly goals, and achieving them must be the aim.
4. Know Your Study Material
It is a no-brainer that NCERT is the holy grail for NEET candidates. NCERT Syllabus for classes 11 and 12 must be at one's tips. These sources are considered the most appropriate. Students who have taken up NEET in the past, toppers, experts, and other academic professionals mention that it is extremely important to refer to NCERT books. Once, this is covered, you can move to adaptations of NCERT books, and then other related sources. Seek online assistance by NEET experts to figure out the most reliable books to refer from for NEET.
Also see: NEET Study Material
5. Solve previous years' question papers
One must solve as many as 20 years' NEET Question papers from the past years. It is important to solve as many papers as possible if the aim is to score 600+ in NEET examinations. Solving papers not only assists to come up with different strategies to crack questions along with providing insights but also helps to analyze performance and enhance levels of speed and accuracy. These are the two most important metrics when it comes to competitive exams. Once you have solved enough papers, frame your own questions and solve them.
6. Take up mock tests
Practising papers should also be backed by taking up mock tests online to analyze one's performance. It is an effective tool that helps one assess strengths and weaknesses. Mock tests provide answers explained in detail, which helps one to analyze mistakes and implement the same in the next mock test that would be taken up.
7. Know the important topics/chapters
Of the many benefits solving papers has to offer, it also presents students with an idea of the recurring questions, hence important chapters/concepts that are examiners' favourites. Students must prioritize gaining a comprehensive knowledge of such topics to better understand them and hence to crack any type of question asked on them.
8. Regular revisions and practice sessions
In a true sense, practising and revising are key to scoring 600+, with no shortcuts, and no substitute for it. One must resort to smart working. For desired results, practising regularly and consistently revising all important topics, topics having maximum weightage, must be a top priority. One must also remember that NEET has negative marking, hence, there must be no scope for any errors in which practising is imperative. Aim at solving at least 150-200 questions every day.
Commitment and determination under the radar of discipline can help one achieve 600+ at NEET. Remember, it has been done in the past, it is something that can be achieved, one just needs to be focused enough and passionate. Learn more about NEET, at BYJU'S.
Recommended Video:
How to Stay focused while Studying for NEE Exam| NEET 2022 Exam Preparation Strategy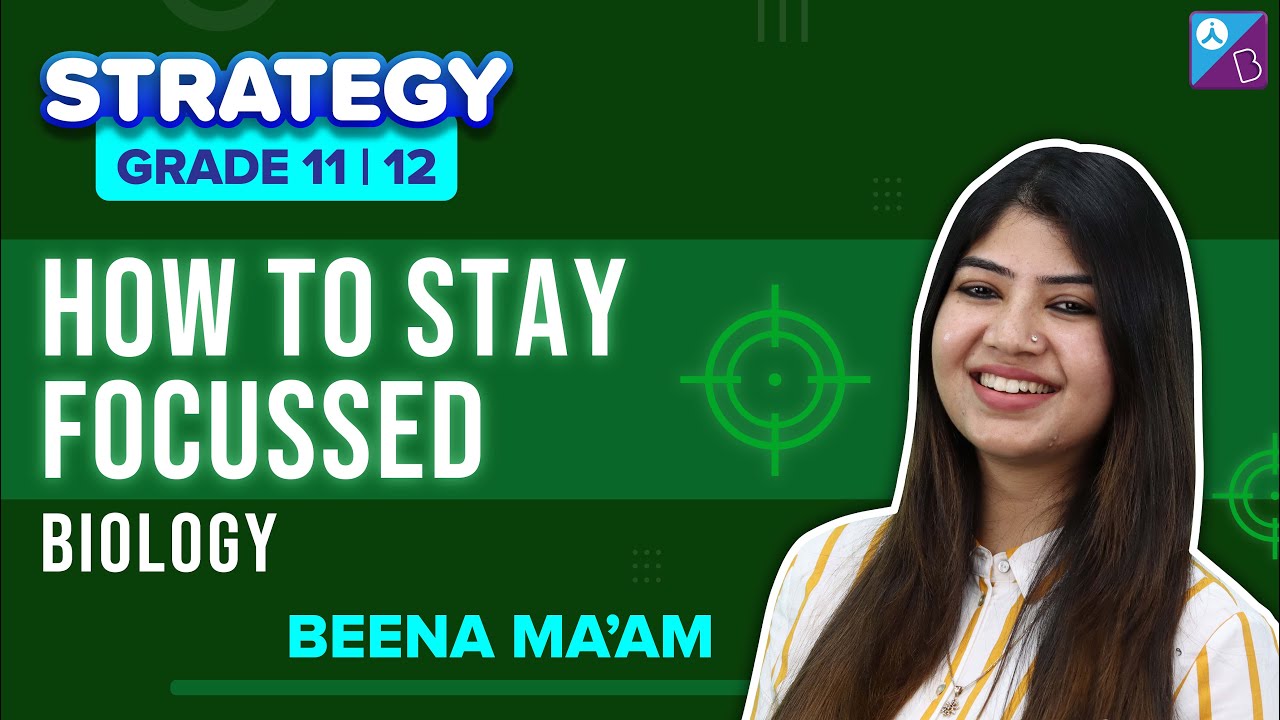 Read More: