The best preparation for tomorrow is doing your best today – H.Jackson Brown
Rightly justifies the situation if you are looking at cracking NEET in a window of one month. This comes as part of a realization that the exam that is about to be attempted is one of the biggest competitive exams in the country, serving as the direct doorway to dreams of becoming successful medical professionals, the key to the future.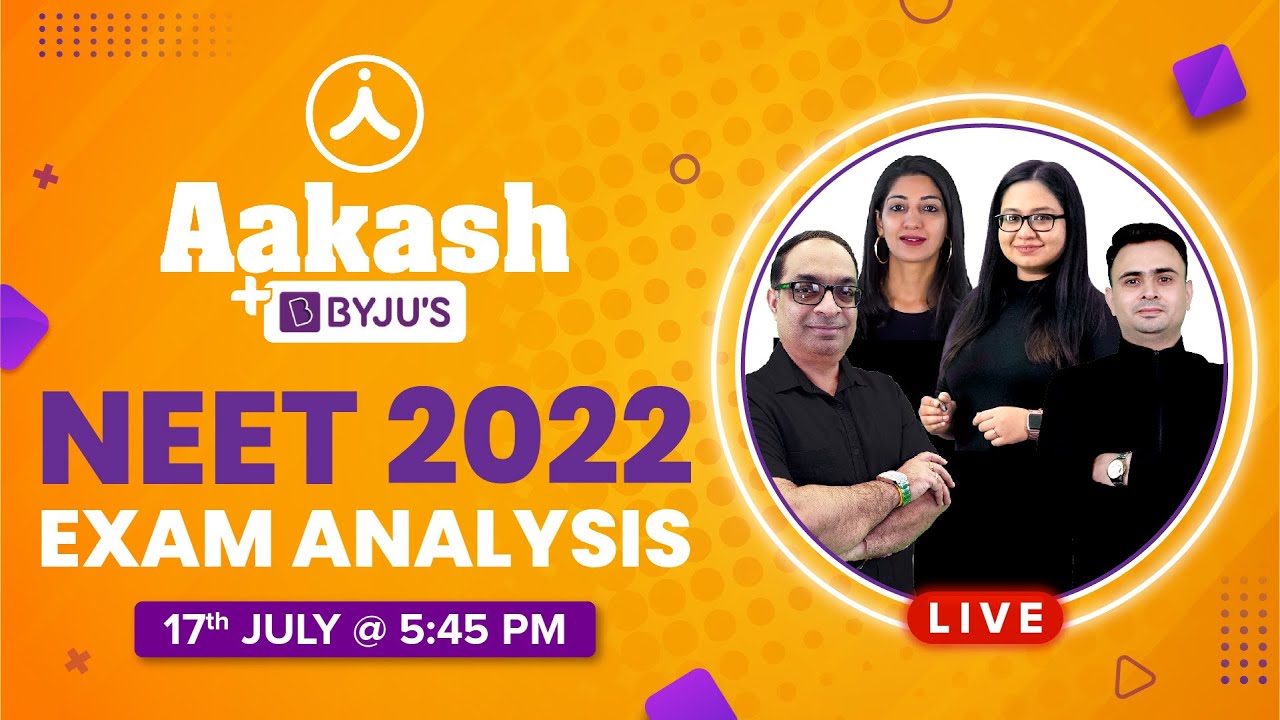 After having known the harsh reality of the level of competition, it becomes inevitable to feel overwhelmed, anxious with alarm bells haunting your sleep. The last one month can be stressful, but most crucial. So instead of cramming at this eleventh hour and resonating with others dealing with the same, here is a guide, list of tips that can help you prepare for NEET at this crunch time.
See also: NEET Notes
Don't miss:
The following tips have been collated from sources ranging from toppers over the years to NEET experts from successfully running institutes only to bring out their first-hand experience along with tips from proficiently experienced academicians. These insights can help aspirants customize their last-minute strategies which can prove to be game-changers. While some prefer cutting off from social media and limiting outings, some others, manage to maintain a healthy balance while not letting such activities influence their preparations. These tips essentially revolve around practise tests/mock tests, and exhaustive revisions that are part of effective study planners.
NEET Preparation Strategy In 1 Month
Essentially, the preparation strategy for a time frame of 1 month involves a full-proof planner, exhaustive revisions, and regular practice of mock tests. Once these are covered as fundamental points to develop effective strategies, it wouldn't seem as daunting to crack NEET. Above all, it is extremely necessary for one to be confident and have a positive mind frame. Stressing out, fidgeting, panicking will only make things worse for you. We will have a breakdown of all these points one by one. Read on.
Study Planner – NEET Preparation Strategy In 1 Month
The first and the most important suggestion, at this crunch time, would be to design a study planner. Often underrated, but the power of a customized planner is immense, especially if it's a competitive exam like NEET. This step ensures that your day is dedicated to different strategies throughout, covering different sections of NEET.
Splitting your 24 hours effectively – NEET Preparation Strategy In 1 Month
One should spend anywhere between 11-14 hours a day purely for studying, to say the least. Get started now, as it takes time for you to cultivate that as a habit. This will not only help you in focusing but will give you a sense of confidence in sticking to a study schedule and hence a reaffirmation. Revise the NEET syllabus this month thoroughly. NCERT sees a majority of its chunk appearing in the NEET question paper, consequently should not be ignored.
Right Mix Of Study Material – NEET Preparation Strategy In 1 Month
Time and again, the importance of good study material is stressed enough. Along with a documented plan, it also becomes important to be studying from the right books. NCERT tops the list in this regard. One needs to master the NCERT syllabus from classes 11 & 12 and once that is done, you can move to referring and studying from related sources, important notes, revision notes, and coaching modules even available online.
Extra-Curricular – NEET Preparation Strategy In 1 Month
Though it is essential to take a considerable number of breaks, too much is always too bad. But since we have one month only in hand, it is better to avoid distractions from activities such as games, social media engagements, gatherings, outings, etc. Let your breaks be short-lived as you have a bigger goal to look forward to, fast-approaching in reality. Such restrictions on oneself should be carried out positively without letting your brain occupy much of its thinking time on it. You can take a 10-minute break to meditate, or consider taking a brisk walk to feel refreshed or any such related activity.
Exhaustive Revisions – NEET Preparation Strategy In 1 Month
Imagine your exam is tomorrow, what would your plan of action for today look like? Revisions predominantly. We follow the same strategy when we are just a month away. Most of us swear by revisions, they not only help us solidify our concepts, but also help us add to our soaring confidence levels, ready to take on any question from such topics.
Revisions: Topic-wise/chapter-wise – NEET Preparation Strategy In 1 Month
At this point, we focus on covering NEET syllabus, which naturally comes from picking chapters and revising from them. But here is the catch. This time, we make note of all topics/concepts from a chapter and look for NEET questions from that particular concept from all sources – mock tests, question papers, online modules, exemplars, and so on. This way we cover all possible questions on a concept that brings us to the completion of that chapter. If you revise this way, there is no way you can miss out on anything important.
Once that is checked on the list, you can randomly pick mock tests and try solving at least one mock paper every day, without fail. This should happen under an ideal exam scenario, with 3 hours and 20 minutes duration, 200 questions, out of which 180 must be answered, abiding by the NEET exam pattern, marking answers on an OMR sheet (samples available online). Following this is a sure-shot way to make you feel 100% confident on exam day. When revising this way, make sure you split 200 minutes suitably for Physics (45 questions), Chemistry (45 questions), and Biology sections (90 questions).
To summarize, revisions can be carried out at different levels:
Chapter-wise concept-based revisions
Question-based revisions
Revisions from self-made notes – in this step, you can make note of all important points, highlight them, make flowcharts, use mnemonics, pictorial representation of information, important formulae, equations, reactions, etc. and revise them every day.
Practicing Mock Tests – NEET Preparation Strategy In 1 Month
It is a myth that one must start taking up mock tests only after studying a concept. NEET analysts and experts suggest that here, one needs to adopt the reverse approach. In simpler words, students must start practising from previous years' question papers and mock tests. This is true as it helps aspirants get a clear idea of different and important metrics such as exam pattern, the level of difficulty, typology of questions, important concepts/questions, recurring NEET questions, familiarity with the instructions, and more such vital details. This analysis is backed by extensive research from different portals and is worth considering.
Also see: Daily study timetable for NEET
There is a difference between practising mock tests and practising mock tests under the ideal exam-hall scenario. Once you take up a mock test, take it up to complete it only and not leave it halfway, that is not the right approach. Also, it would be better if you can design your study planner in a way that your practice sessions fall between 2-5.20 pm. This way you are training your brain to get tuned accordingly and readying yourself for the big day when the actual exam timing is, i.e., 2 pm to 5.20 pm.
Also Check: 
At the end of completing mock tests, it is equally important for the paper to undergo analysis. This, if performed by an expert (teacher) would be ideal. Nevertheless, you can always analyse your performance. The analysis must basically cover two important aspects – Your strengths and your weak points. With your strengths/plus points, you can promptly go on solving these questions, if you find them appear in the paper, saving time.
Explore: NEET Quiz videos
Weak sections essentially include those topics which seem to be time-consuming for you, or you have difficulty remembering, solving, etc. These are your weak areas, the focus should be to master these concepts and invest as little time as possible for you to get a good rank. Make note of your mistakes, which can be the incorrect placement of reactants or products in a chemical reaction or remembering incorrect formulae, keep practising them.
These were some tips that could help you best utilize the last 30 days before the NEET exams commence. Above all – the master tip is that aspirants must ensure to take good care of themselves, which is more often than not, a neglected facet. The last thing you would want is any hindrance from a health perspective on the day of examination. So eat healthily, stay positive, and get enough sleep.
Watch this space at BYJU'S for the latest on NEET exams, timetable for NEET preparation in 1-month PDF, study material, and much more.
Further Reading: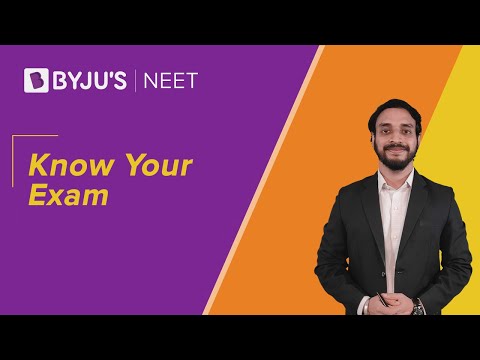 Frequently Asked Questions on Crack NEET in One Month
Can I crack NEET in one month from zero level?
The syllabus for NEET is vast, comprising 97 chapters. Getting a hold of basics and mastering concepts in all subjects – Physics, Chemistry, Biology is very challenging in a time frame of one month. However, one can adapt smart techniques to wisely prepare given a month such as practising from previous years' question papers, mock tests, sample papers, preparation based on the weightage of chapters etc.
How can I complete NEET syllabus in one month?
Completing NEET syllabus of class 11 and 12 could be Herculean. However, one can attempt to cover important, recurring topics based on previous trends. Also, adapt smart techniques and practice well to crack NEET.