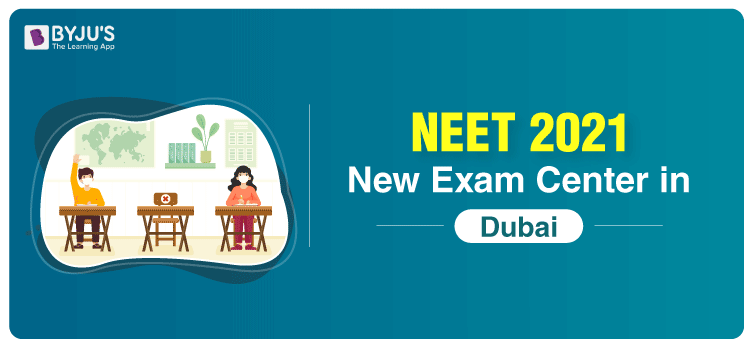 NEET-UG 2021 is scheduled to be conducted on 12th September 2021. The registration process is underway from 13th July 2021 and concludes on 6th August 2021.
Furthermore, for the smooth conduction of the NEET registration process for Indian aspirants based in the Middle Eastern countries, the decision of adding Dubai as an exam city for NEET-UG 2021 has been taken. This is in addition to Kuwait City, which is also an exam city for NEET-UG aspirants.
Candidates aspiring to apply online for NEET-UG 2021, those candidates who wish to appear for NEET residing in Dubai, can now apply and select Dubai as their preferred city from 23 July 2021, 5.00 PM until 06 August 2021 (11:50 P.M.). The application fee for NEET 2021 can be paid till 07 August 2021 (11:50 P.M.). The process of registration is conducted on the official website for NEET, the NTA at https://neet.nta.nic.in/.
Also, the notification states that those candidates who already have applied for NEET-UG 2021 can alter their choice of City for Exam centre to Dubai (if willing) at the time of correction period, which will happen in the window of 8th August to 12th August 2021.
Visit the official website for NEET for complete details. Alternatively, visit NEET BYJU'S for all the latest happenings on NEET-UG 2021 informed as and when.
Check more: