With NEET fast approaching, candidates are gearing up with their high-powered preparation to appear for the country's biggest medical entrance examination, NEET. NEET (National Eligibility cum Entrance Test) is a qualifying examination for medical aspirants seeking admission to medical institutes across the country.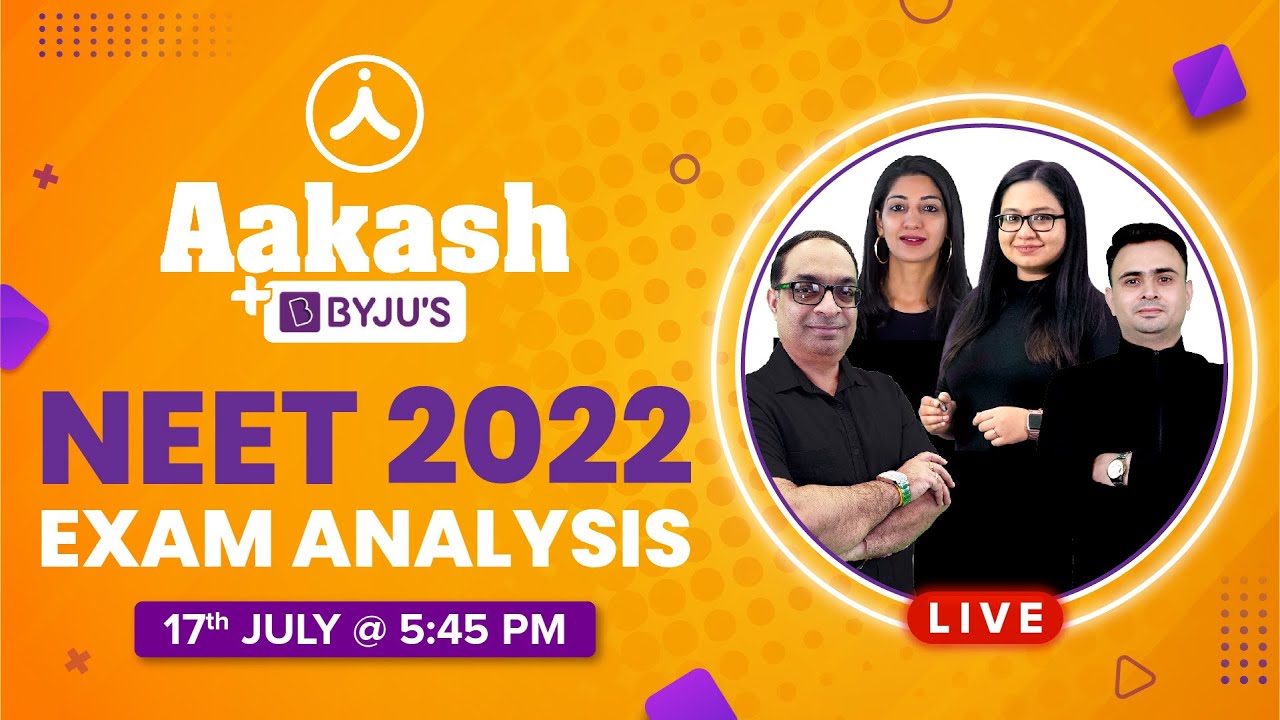 Formerly known as AIPMT, NEET is a pen-paper test conducted by the NTA (National Testing Agency) once a year. Dates for NEET 2022 are released, it is set to take place on 17th July 2022. Year on year, the exam sees an increase in the number of candidates appearing for the coveted exam. NEET 2020 for instance, registered close to 15.97 lakh applications while NEET 2021 recorded 16.14 lakh registrations.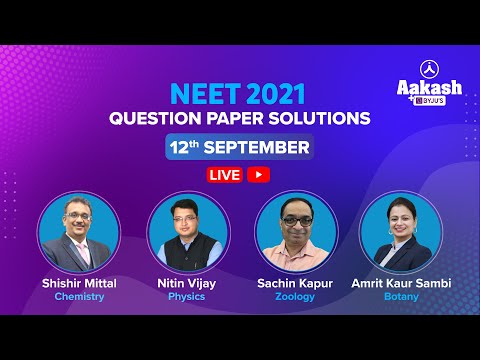 Table of content:
Out of the many aspects NEET aspirants are expected to abide by, the dress code is an important one. Candidates are expected to follow the complete set of guidelines when it comes to dressing up on the exam day. Digressing from this can have serious repercussions.
Read more: NEET Exam Day Guidelines
Dress Code For NEET
NTA implements strict NEET rules for both boys and girls, which should be observed. These specifications must be considered, failing to do so can lead to disqualification of the candidature and hence, the candidate will not be allowed to appear for the examination.
Pick light colours, half-sleeved clothes/t-shirts. Attire should not have big buttons, embroidery, fancy and big zips, badge/brooch, flowers, etc.
Wear sandals, slippers with low heels. Do not wear shoes.
Ornaments/accessories such as chains, earrings, rings, nose pins, pendants, anklets, bangles, bracelets, etc. will have to be removed before you enter the examination hall.
NEET Dress Code For Males
Here is a list of guidelines to be followed by male candidates on the day of the NEET examination
Pick light clothes, half-sleeved shirts
Shirts with big buttons are not allowed
Wear light-coloured trousers, pants
Avoid wearing jeans
Sandals, slippers with low heels are allowed. Boots, shoes, sneakers, loafers are not permitted
Long or full sleeve shirts are not allowed.
Kurta-pajamas, layering of clothes with jackets, etc. should be avoided
NEET Dress Code For Females
Female aspirants appearing for NEET are instructed to follow this set of guidelines when it comes to the dress code
Wear light-coloured, simple, half-sleeved clothes. Long and fancy sleeves should be avoided
The attire should not have fancy embroidery, big buttons, flowers, designed pockets, frills, elaborate designs, floral designs, etc.
Avoid leggings and churidars, opt for Salwar/trousers
Sandals or slippers with low heels are permitted, but shoes, closed/covered sandals, slippers, high heels, stilettos and other fancy footwear are not allowed. Wear open-toed sandals
Layering clothes, with sweatshirts, jackets, shrugs, etc. should be avoided
Metallic /non-metallic jewellery should be avoided
Customary Dress
Due to religious commitments, candidates who cannot follow these rules are expected to mention the same while filling out the NEET application form, under option "Customary dress". Such candidates are required to report at least two hours prior to getting through proper security and frisking procedures. As per NEET rules and regulations, aspirants arriving in customary dress should report at least two hours before the last reporting time.
Barred Items
Aspirants are prohibited from carrying the following list of items in the examination hall
Stationery items such as pencils/pens, geometry/pencil boxes, erasers, sharpeners, pouches, calculators, writing pads, textual material, log tables, etc. are not permitted.
Pen drives, electronic pens, scanners, mobile devices, Bluetooth, earphones, microphones, pager, health bands, and related accessories are not allowed.
Goggles, handbags, wallet, belt, cap, watch/wristwatch, camera, bracelet, etc is not allowed
Eatables – open or packed, water bottle, etc is not allowed
Please note, the exam centre does not take responsibility for any of your belongings.
For complete details, visit the official website and read more on it from the information bulletin.
Related Links:
Frequently Asked Questions on NEET Dress Code
Can a Sikh student wear his traditional kara and kirpan in the exam hall?
Yes, you can wear traditional kara and kirpan if you are a Sikh. But you need to report to the exam hall two hours prior to report the same to the invigilator.
I am a Muslim girl, observe hijab/burqa. Is that allowed?
Yes, it is. While filling out the application form, you should select the customary dress option. Such candidates must appear two hours prior and inform the same to the invigilator.
Is floral printed Kurti allowed?
No. The floral printed Kurti is not allowed.
Is legging/churidar allowed?
Can I wear jeans?
You may wear jeans, but make sure that it is not too fashionable. Should be simple.
What happens if I fail to follow the dress code?
If you fail to abide by the NEET dress code, as per your violation, the action shall be taken. You will not be allowed to enter the examination hall.
I am diabetic, can I take my tablet?
In case you are diabetic, you would be allowed certain tablets under the strict provision.
Can I take my water bottle?
No, you are not allowed to carry your bottle.
Is a pen allowed?
No, pens are not allowed. Once you enter the exam hall and take your allotted seats, the invigilator will provide you with a pen.
As metallic things are not allowed, I wear braces on my teeth. Will I be allowed to appear for NEET?
Yes, you will certainly be allowed to take the exam. But, you will have to appear at least 30 minutes prior and explain your condition to the examiner.
Can I wear spectacles?
Yes, if you have been wearing it for medical reasons, then you can. But if you wear one just to make a style statement/fashion, then you will not be allowed to wear spectacles.
Is tattoo allowed?
No, tattoos are strictly not allowed as per the guidelines set out by NTA.
Can I wear Mehendi/henna on my hand?
There has been no such strict specification regarding henna, but it is certainly better to avoid applying Mehendi to the exam hall. That is because wearing Mehendi may lead to issues during bio-metric verification of the candidate. The candidate may not be allowed to appear for the exam if the step of bio-metric verification fails due to henna application.
Recommended Video:
Dress Code For NEET 2022 – List of Prohibited Items | NEET 2022 Latest News