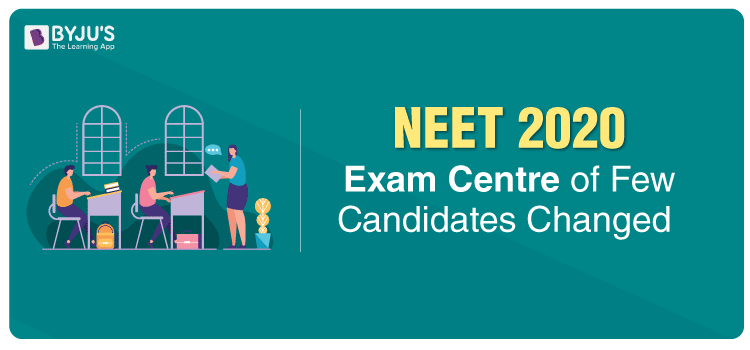 In its official notification released on 10th September 2020, the NTA (National Testing Agency), the regulatory body for NEET, has stated that exam centres of few candidates have been changed. This change is owing to the strict precautionary measures due to COVID-19 Pandemic.
NEET is all set to take place on 13th September. This notice comes in with NEET being just 3 days away. Furthermore, the notice also states that the candidates whose exam centres have been changed are intimated about the same through emails, calls and SMS notifications, details which were provided at the time of registration.
Such candidates, whose exam centres have been changed must download their revised copy of NEET admit cards that have been generated and ready to be downloaded from the official website for NEET, ntaneet.ac.in. It has also been brought to the notice of candidates that while the exam centres of some candidates have changed, the exam city remains the same.
Quoting the official notification –
"There is no change in the Centre Cities of the candidates; only Centres have
been changed. The concerned candidates have already been informed by NTA
through SMS and email. They are also being informed telephonically. Such candidates
are advised to download their latest admit card available on NEET website
(https://ntaneet.nic.in) and report as per the details given in latest Admit Card at the
new Examination Centre for NEET (UG) – 2020 Examination on 13 September 2020.
Candidates are also advised to acquaint themselves with the location of the
new Examination Centre allotted now, so that they do not face any difficulty in reaching
the newly allotted Examination Centre."
Such candidates must visit the official website now, and download their revised admit cards.
In addition to intimating the aforementioned, the official notification also has listed out the old and new exam centres along with the centre name & address, centre number and roll numbers.
Get the latest updates on NEET at BYJU'S.
See more: