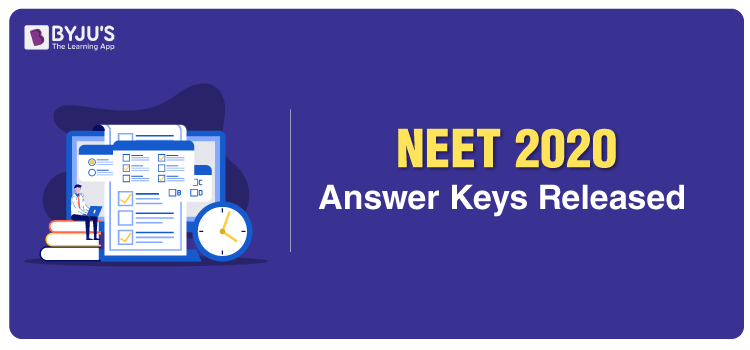 In its official notification released on 26th September 2020, the NTA has announced the release of the NEET 2020 answer keys. The NEET-UG examination was conducted on 13th September 2020, available in 11 different languages. The question papers came in the following codes –
E series – E1, E2, E3, E4, E5, E6
F series – F1, F2, F3, F4, F5, F6
G series – G1, G2, G3, G4, G5, G6
H series – H1, H2, H3, H4, H5, H6
The answer keys for all the above-mentioned series have been released by the conducting body of NEET, the NTA (National Testing Agency). Refer to these answer keys to predict your probable score.
Additionally, candidates are suggested to skim through the official set of answer keys and prepare for any challenges in the event of disparity. The notification also stated that the notice is not to invite the challenge of keys. The same would be done shortly for which a proper notification shall be released.
Consequently, one must refrain from sending out emails of your responses requiring any clarity on answer keys. The notice suggests waiting until the process of raising challenges has commenced.
To stay updated with the latest in NEET, regularly visit the official website. Alternatively, visit BYJU'S for the newest on NEET.
Related Links: