Table of Contents:
1. Government to scrap tax on seed funding
1. Sri Lanka: Constituting Trust
2. Black Money: Changing Focus
3. LPG Subsidy: Income as a Measure?
2. Indian Science Congress: Problems
3. Abhinavagupta: Saiva philosopher
4. Also see: Pathankot related: Indo-Pak relations:
5. Interesting: N-Korea: Was it a Hydrogen Bomb?
Others:
1. DNA India: BCCI: Lodha committee Report
2. Financial Express; Seven years after Satyam
3. Financial Express: India's vanishing water bodies: Using Tech?
.
+++++++++++++++++++++++++++++++++++++++++++++++
Useful News Articles
A. GS1 Related:
— Nothing here today, folks! —
.
B. GS2 Related:
— Nothing here today, folks! —
C. GS3 Related:
1. Government to scrap tax on seed funding
Topic: Economy
Category: Taxation, Investment
Location: Hindu, Front page
Key points:
– The government has decided to scrap a tax on seed funding provided to start-ups by Indian angel investors
– To help domestic financiers bankroll new entrepreneurial ventures
– Under new Start Up India campaign.
– The tax provision in question treats infusion of funds by domestic angel investors as income in the hands of the start-up, making India the only country in the world to penalise local angel investors in such a manner.
. 
Topic: Environment
Category: Pollution, Urban Planning
Location: Hindu, Page 4
Key points:
– Congestion charge, vacuum cleaning of roads, waste segregation possible pollution-control measures
– Vacuum cleaning of roads might be initiated… :O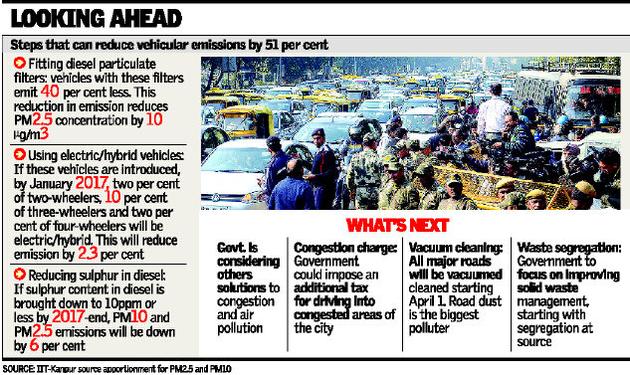 .
3. Some nice Numbers 🙂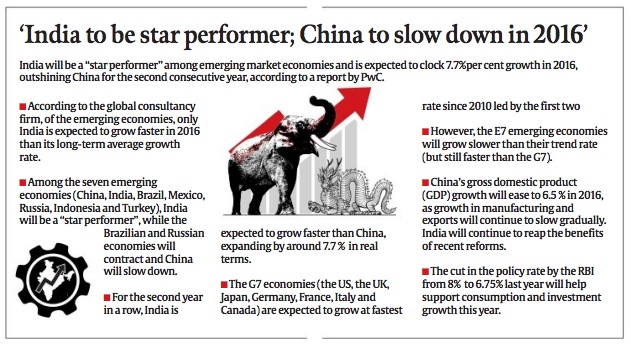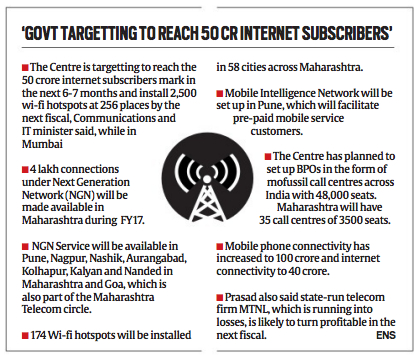 .
D. Important Editorials: A Quick Glance
Topic: Polity, International
Category: Governance, Neighbors
Key Points:
– Inclusivity, power-sharing, between the Centre and periphery, and the deepening of democracy are imperative.
– Quotable Quote: "Inclusion is about more than tolerance, accommodation. It is even more than respect. It is about a celebration of the other, pride in the other. Politics becomes, then, a matter of culture, civilisational culture."
– The idea of a joint Sri Lanka Freedom Party-United National Party (SLFP-UNP) might help bring about mutual trust and cooperation between the divided factions: Tamils and the Sinhalese
2nd Editorial: Sri Lanka's historic opportunity
– As it takes the first step towards drafting a new Constitution, there is renewed hope that the island nation will be able to reinvent itself as a modern state…
– One that brings economic prosperity and national unity.
.
Topic: Economy
Category: Black Money
Key Points:
– An average annual outflow of $51 billion, or Rs. 3.3 lakh crore: Black Money from India!
– Focus is on Black money via corruption, however biggest component is tax-evasion by MNCs.
– The most popular mechanism for shifting profits is transfer pricing.
Transfer pricing channels a subsidiary's profits through other subsidiaries of companies incorporated in different jurisdictions
To eventual safety in a tax haven.
Ex: If Microsoft puts high licensing fee on using its own product for Microsoft India and shows that as cost to get tax deduction…
– Need to focus on this major tributary… to dam the overall flow.
– The UN model: taxing income at the 'source country'
– A good model for the developing countries.
– This lethal combination of transfer pricing and tax havens makes it impossible to curb illicit capital flows.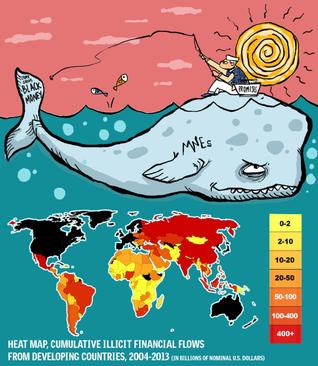 .
Topic: Economy
Category: Subsidy, DBT
Key Points:
-The subsidy would not be available for domestic LPG consumers, if the consumer or his/her spouse had taxable income of more than Rs. 10 lakh for the previous financial year.
– Part of Nationwide modified Direct Benefit Transfer for LPG (DBTL) scheme (also known as PAHAL).
– The scheme was launched with the objective to prevent diversion of subsidised LPG, by transferring the subsidy amount directly in the bank accounts of the consumers.
– 'Give It Up' scheme in March 2015: aimed at urging well-to-do households, who can easily afford LPG at market price, to give up LPG subsidy, in order to extend the subsidy benefits to poorer households, without increasing the fiscal burden…
– So that millions of households, which continue to rely on traditional fuels, transition towards a cleaner cooking fuel: LPG
– But, Income only criteria?
– It would be more practical and efficient to exclude households based on multiple criteria, simultaneously. One such criterion could be asset-ownership of high-end consumer durables.
.
Topic: Economy
Category: Taxation, GST
Key points:
– Currently, goods: an effective tax rate of 24-25 per cent (including both the central and state levies), while services: 14.5 per cent.
– In his report on revenue-neutral rates, the CEA has suggested a standard GST rate of 17-19 per cent for both goods and services, a low rate of 12 per cent for goods, and a high rate of 40 per cent for luxury goods
– Impact studies carried out in countries that have implemented the GST or its equivalents indicate that the first year of implementation is likely to be inflationary, with a surge in prices of both goods and services.
– Services expected to have greatest increase…
.
Topic: Governance, S&T
Category: Institutions, Social 
Key Points:
– The ISC Association was established in 1914 to promote science and the scientific temper by connecting scientists, administrators, policymakers, communicators and the people.
– The nationalistic celebration of antique Indian science was not a serious objective. 🙂
.
Topic: Art & Culture
Category: Philosophers
Key Points:
– Who knows, a CSAT question on this might come 🙂
.
4. Also see: Pathankot related: Indo-Pak relations:
Spoilers; Hard Truths; Difficulty of coming together
.
– N.Korea Bomb: US flies bomber over S.Korea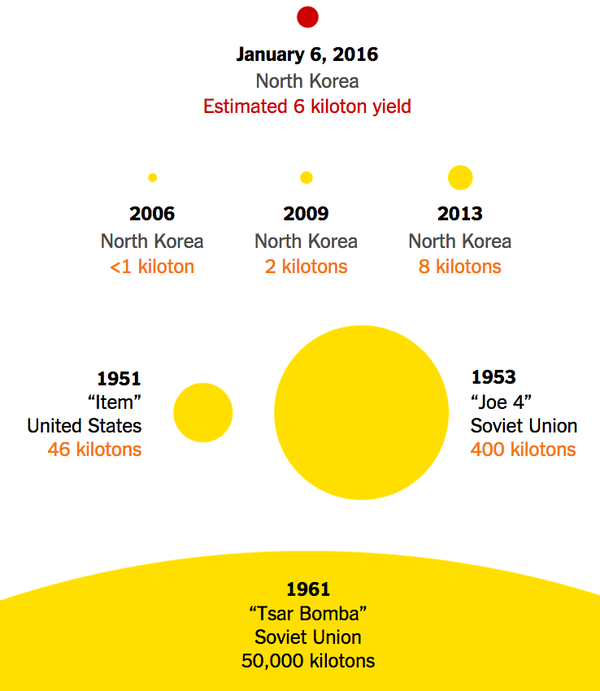 Topic: Economy, paper III
Category: Capital Market, Corporate Governance
Key Points:
– Many good regulations, now for enforcement needed!
– The main culprits in the Satyam scam were the auditors (who didn't report what was happening) and the independent directors (who didn't seem to know what was happening).
– The Companies Act of 2013 sought to address both these concerns, etc
– How to enforce well?
.
Topic: Environment
Category: Urban Planning, Wetlands
Key Points:
– GIS technology plays an important role in managing our natural and man-made water infrastructure, and is readily available
– The recent floods in Chennai have been largely blamed on water body encroachments.
– The Madras High Court has ordered that no more encroachments of any kind be tolerated on water bodies.
– The spotlight put on water body encroachment by the recent floods in Chennai offers an opportunity for us to undo years of damage.
..
F. Fun with Question Framing 🙂
Question 1: Consider the following statements about DBT:
1. Shanta Kumar Panel Recommendations and Restructuring the FCI recommended it
2. Jan Dhan Yojana and JAM trinity is to facilitate it
3. It involves "in-kind" subsidies
Which among the above statements is/ are correct?
a) 1, 2 & 3
b) 2 & 3
c) 1 & 2
d) 1 & 3
Question 2: Which of the following statements are false:
a) Alternative Investment Funds are the investments which do not happen via the traditional modes of investment such as stocks, bonds, cash, property etc.
b) Venture Capital Funds are AIFs
c) Most of the alternative investment funds raise capital from high net worth investors (HNIs)
d) None of the above
Question 3: Consider the statements below:
1. GST will be collected via a tax credit mechanism
2. A "Dual GST" system is being proposed in India
3. All states are enthusiastic about implementing GST
Answer choices
a) Only 1 and 2 are true
b) Only 2 and 3 are true
c) Only 1 and 3 are true
d) All of the above
Question 4: Consider the following statements, which is true:
a) The Ramsar convention deals with Wetland Conservation
b) Wetlands are important carbon sinks and water storage, flitration and release regulators
c) They are extremely bio-diverse
d) All of the above
Question 5: Regarding Tax Avoidance, Tax Evasion and Tax Planning:
a) Tax Avoidance means an attempt to reduce tax liability through legal means.
b) Tax Evasion is illegal means to reduce tax liabilities
c) Tax Planning is when a taxpayer uses provisions of law to minimize his tax liability
d) All of the above are correct