TABLE OF CONTENT
A. G.S. Paper -2
B. Bilateral Relations
C. World Affairs
H. Health Issues
 I .G.S. Paper -3
J. G.S. Paper -4
K. Practice questions

G.S. Paper -2
Topic: Polity
EC disqualifies Minister in M.P.
https://www.thehindu.com/todays-paper/ec-disqualifies-minister-in-mp/article19143645.ece
In news:
The Election Commission disqualified Narottam Mishra, Minister in the Madhya Pradesh government from membership of any State legislature and contesting polls for the next three years.
Why?: for filing wrong accounts of election expenditure.
Mr. Mishra's membership has been revoked under section 10A of the Representation of the People Act, 1951, to be read with Sections 77 and 78 of the Act.
Basic Information:
Section 10A. Disqualification for failure to lodge account of election expenses.—If the Election Commission is satisfied that a person—
(a) has failed to lodge an account of election expenses, within the time and in the manner required by or under this Act, and
(b) has no good reason or justification for the failure, the Election Commission shall, by order published in the Official Gazette, declare him to be disqualified and any such person shall be disqualified for a period of three years from the date of the order.
Section 77. Account of election expenses and maximum thereof.—
(1) Every candidate at an election shall, either by himself or by his election agent, keep a separate and correct account of all expenditure in connection with the election incurred or authorised by him or by his election agent between 2[the date on which he has been nominated] and the date of declaration of the result thereof, both dates inclusive. 3[4[Explanation 1.—For the removal of doubts, it is hereby declared that—
(a) the expenditure incurred by leaders of a political party on account of travel by air or by any other means of transport for propagating programme of the political party shall not be deemed to be the expenditure in connection with the election incurred or authorised by a candidate of that political party or his election agent for the purposes of this sub-section;
(b) any expenditure incurred in respect of any arrangements made, facilities provided or any other act or thing done by any person in the service of the Government and belonging to any of the classes mentioned in clause (7) of section 123 in the discharge or purported discharge of his official duty as mentioned in the proviso to that clause shall not be deemed to be expenditure in connection with the election incurred or authorised by a candidate or by his election agent for the purposes of this sub-section. Explanation 2.—For the purpose of clause (a) of Explanation 1, the expression "leaders of a political party", in respect of any election, means,—
(i) where such political party is a recognised political party, such persons not exceeding forty in number, and
(ii) where such political party is other than a recognised political party, such persons not exceeding twenty in number, whose names have been communicated to the Election Commission and the Chief Electoral Officers of the States by the political party to be leaders for the purposes of such election, within a period of seven days from the date of the notification for such election published in the Gazette of India or Official Gazette of the State, as the case may be, under this Act: Provided that a political party may, in the case where any of the persons referred to in clause (i) or, as the case may be, in clause (ii) dies or ceases to be a member of such political party, by further communication to the Election Commission and the Chief Electoral Officers of the States, substitute new name, during the period ending immediately before forty-eight hours ending with the hour fixed for the conclusion of the last poll for such election, for the name of such person died or ceased to be a member, for the purposes of designating the new leader in his place.]]
(2) The account shall contain such particulars, as may be prescribed.
(3) The total of the said expenditure shall not exceed such amount as may be prescribed.]
Section78. Lodging of account with the 2[district election officer].—
(1) ] Every contesting candidate at an election shall, within thirty days from the date of election of the returned candidate or, if there are more than one returned candidate at the election and the dates of their election are different, the later of those two dates, lodge with the 2[district election officer] an account of his election expenses which shall be a true copy of the account kept by him or by his election agent under section 77.]
Topic: Bilateral Relations
Red carpet welcome awaits Modi
https://www.thehindu.com/todays-paper/tp-national/red-carpet-welcome-awaits-modi/article19143416.ece
Context:
India-U.S relations.
Prime Minister Narendra Modi's first meeting with President Donald Trump on 26th June.
In news:
Mr. Modi will be the first foreign dignitary who will be hosted by Mr. Trump for a White House dinner.( Mr. Trump hosted Chinese President Xi Jinping and Japanese Prime Minister Shinzo Abe for state dinners at his private golf resort Mar-a-Lago in Florida.)
Prime focus areas:
Defence cooperation- The Obama administration had designated India as a 'major defence partner', an undefined term.
Cooperation in energy- articularly natural gas
Anti-terrorism cooperation
Willingness to increase information sharing, data sharing, access to data bases, regarding terrorist activities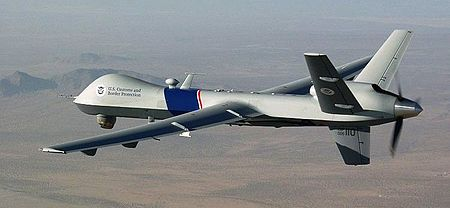 Nod to drone request Indian request for 22 unarmed Guardian drones would be cleared during the visit
U.S Concerns: seek for stronger IPR protection in India and lowering trade barriers.
Topic: World Affairs
Frustration again for India at NSG meet
https://www.thehindu.com/news/national/frustration-again-for-india-at-nsg-meet/article19142456.ece
Context:
The annual plenary meeting of the Nuclear Suppliers Group in the Swiss capital of Berne on June 22 and 23 ended without agreeing on India's case for a membership.
In news:
The 48 member states agreed to convene another meeting on the subject of non-signatories to the Non Proliferation Treaty, such as India and Pakistan, in another five months.
Berne meeting: The NSG had discussions on the issue of 'Technical, Legal and Political Aspects of the Participation of non-NPT States in the NSG'.
India's Special relation with NSG:
NSG group granted nuclear waiver to India in 2008 to conduct nuclear business.
The NSG said the Berne plenary had "continued to consider all aspects of the implementation of the 2008 Statement on Civil Nuclear Cooperation with India and discussed the NSG relationship with India".
The "technical, legal and political aspects" phrase in the NSG statement is part of a process decided on in 2016, when India and Pakistan had both formally applied for membership to build criteria for admitting non-NPT members.
India would prefer to see a "case-by-case" basis membership process employed, given it has an impeccable record on nuclear transparency compared to Pakistan, which is accused of nuclear smuggling.
Qatar says Saudi-led demands not 'reasonable'
https://www.thehindu.com/news/international/qatar-says-saudi-led-demands-not-reasonable/article19141117.ece
Context: Ongoing tussle between Gulf Countries and Qatar.
In news:
Saudi Arabia has imposed a 13-point list of demands to be fulfilled by Qatar, in order to remove the embargos which were imposed.
Some of the demands are:
They require it to close Iran's embassy and a base on its territory operated by its ally Turkey, as well as to shut Al-Jazeera television.
Qatar is also required to end all contacts with opposition groups in the four countries — Bahrain, Egypt, Saudi Arabia and the United Arab Emirates.
Qatar response:
This blockade is not aimed at fighting terrorism but at impinging on Qatar's sovereignty and interfering in its foreign policy.
Topic: Health Issues
World drug report stresses the drug-terror link
https://indianexpress.com/article/india/world-drug-report-stresses-drug-terror-link-4719390/
Context:
A World Drug Report is released by the United Nations Office on Drugs and Crime
It reiterates the important role drugs play in funding organised crime and stresses the link between drugs and terror
In news:
Terrorists and non-state armed groups are profiting from the drug trade
By some estimates, up to 85% of opium poppy cultivation in Afghanistan is in territory under influence of the Taliban
However, evidence on the organised crime-terrorism nexus remains patchy at best
Basic Information:
World drug report:
The World Drug Report is a United Nations Office on Drugs and Crime annual publication
It analyzes market trends, compiling detailed statistics on drug markets
Using data, it helps draw conclusions about drugs as an issue needing intervention by government agencies around the world
To celebrate 20 years since its inception, the World Drug Report 2017 presented a new five-booklet format
G.S. Paper -3
Topic: Economic
M-banking now under ombudsman's purview
https://www.thehindu.com/business/Economy/ombudsman-can-rule-on-mobile-transactions/article19136267.ece
In News:
The Reserve Bank of India has widened the scope of the Banking Ombudsman Scheme 2006
A customer can now lodge a complaint against the bank for non-adherence to instructions related to mobile banking and electronic banking services
Pecuniary jurisdiction widened
The pecuniary jurisdiction of the Banking Ombudsman to pass an award has been increased from the existing Rs. 10 lakh to Rs. 20 lakh
Compensation (not exceeding Rs. 1 lakh) can also be awarded by the Banking Ombudsman to the complainant for loss of time, expenses incurred as also harassment and mental anguish suffered by the complainant
Basic Information:
Banking Ombudsman Scheme 2006
The Banking Ombudsman Scheme enables an expeditious and inexpensive forum to bank customers for resolution of complaints relating to certain services rendered by banks
The Banking Ombudsman is a senior official appointed by the Reserve Bank of India to redress customer complaints against deficiency in certain banking services
All Scheduled Commercial Banks, Regional Rural Banks and Scheduled Primary Co-operative Banks are covered under the Scheme
The Banking Ombudsman can receive and consider any complaint relating to the following deficiency in banking services (including internet banking + now mobile banking)
One can file a complaint before the Banking Ombudsman if the reply is not received from the bank within a period of one month after the bank concerned has received one s representation, or the bank rejects the complaint, or if the complainant is not satisfied with the reply given by the bank
If one is not satisfied with the decision passed by the Banking Ombudsman, one can approach the appellate authority against the Banking Ombudsmen's decision. Appellate Authority is vested with a Deputy Governor of the RBI
G.S. Paper -4
Drunk driving puts you at a crossroads
https://www.thehindu.com/news/cities/Vijayawada/a-novel-punishment-for-traffic-offenders-in-guntur/article19141711.ece
A new innovative approach devised by the Guntur's second class magistrate Santha Kumari, Andhra Pradesh to deal with cases related to drink and drive offence.
Hefty fine
Help police man to regulate traffic at a crowded road junction.
Prelims worthy factual information
Kovalam Beaches:
Kovalam has three beaches separated by rocky outcroppings in its 17 km coastline, the three together form the famous crescent of the Kovalam beach.
Lighthouse Beach: The southernmost beach, the Lighthouse Beach is the one most frequented by tourists, Lighthouse Beach got its name due to the old Vizhinjam Lighthouse located on a 35 meter high on top of the Kurumkal hillock.
Hawah Beach: Eve's Beach, more commonly known as Hawa Beach, ranks second, in the early day, is a beehive of activities with fishermen setting out for sea. With a high rock promontory and a calm bay of blue waters, this beach paradise creates a unique aquarelle on moonlit nights.
Samudra Beach: A large promontory separates this part from the southern side. Samudra Beach doesn't have tourists thronging there or hectic business. The local fishermen ply their trade on this part.
The sands on the beaches in Kovalam are partially black in colour due to the presence of ilmenite and Monazite.
Practice questions
1. The sands on the beaches in Kovalam are partially black in colour due to the presence of
Ilmenite
Monazite.
Both A and B
Neither A nor B
See
2. Hawah Beach is found in which state?
Kerala
Tamil Nadu
Andhra Pradesh
Goa
See
3. Which of the following parts of constitution explicitly mentions that India is a secular state?
Preamble
Fundamental Rights
Directive Principles of state policy
The Union
See
4. With reference to the State Legislative Council in India, which among the following statements is / are correct?
1. The Legislative Council is a continuing House & two-third of the members retire in two years.
2. Members of local bodies elect one-third of the total number of members of the legislative council
3. If a state legislative council is to be created or abolished , a resolution to that effect is to be first passed by the State legislature by a two-third majority
Choose the correct option from the codes given below:
Only 1 & 2
Only 2 & 3
Only 1 & 3
1, 2 & 3
See