TABLE OF CONTENTS
A. 

GS1 Related


SOCIAL ISSUES
1. Niyamgiri's Dongria Kondh gird for 'resistance' after SC order


B. 

GS2 Related


INTERNATIONAL RELATIONS
1. Sushma to address OIC meet


C. 

GS3 Related


ENVIRONMENT
1. Bandipur, Wayanad forests face fire fury
2. Removal of sand from Thottappally opposed
ECONOMY
1. Move to curb cross-border data flow


D. 

GS4 Related




E. 

Editorials


INTERNATIONAL RELATIONS
1. Showdown looms in Venezuela over aid 
2. Beyond oil 
INDIAN ECONOMY: ENERGY
1. Flexible' power system key to renewables push


F. 

Tidbits




G. 

Prelims Facts


1. Ganga basin States stare at three-fold rise in crop failures by 2040


H. 

UPSC Prelims Practice Questions




I. 

UPSC Mains practice Questions



A. GS1 Related
1. Niyamgiri's Dongria Kondh gird for 'resistance' after SC order
Context:
Odisha's Dongria Kondh tribals have resolved to resist any attempt to force them out with a recent Supreme Court order triggering panic among forest dwellers over possible eviction.
Background:
The applications for regularization of residence under the Forest Rights Act (FRA), 2006 has been rejected. The Dongria Kondh are currently holding their annual 'Niyamraja festival' on the picturesque hilltop of Niyamgiri.
Thus the issue of possible eviction of tribals, came up for discussion at the Niyamraja festival of the Dongria Kondh tribe.
Due to their successful resistance against the Vedanta Group's plan to mine bauxite in the ecologically and mineral-rich Niyamgiri hill range the tribe came into the limelight.
About the tribe:
The Dongria Kondh people are a tribe residing in the Niyamgiri Hills of Odisha. They are forest dwellers and sustain themselves from the resources of the Niyamgiri forests, practicing horticulture and shifting cultivation.
They derive their name from dongar, meaning 'hill' and the name for themselves is Jharnia: protector of streams.
The Dongria live in villages scattered throughout the hills. They believe that their right to cultivate Niyamgiri's slopes has been conferred on them by Niyam Raja, and that they are his royal descendants.
The Dongria have distinctive jewellery, tattoos and hairstyles. Women wear many rings through their ears and three through their noses, while boys wear two nose rings. Dongria girls wear clips in their hair and rings and beads around their necks.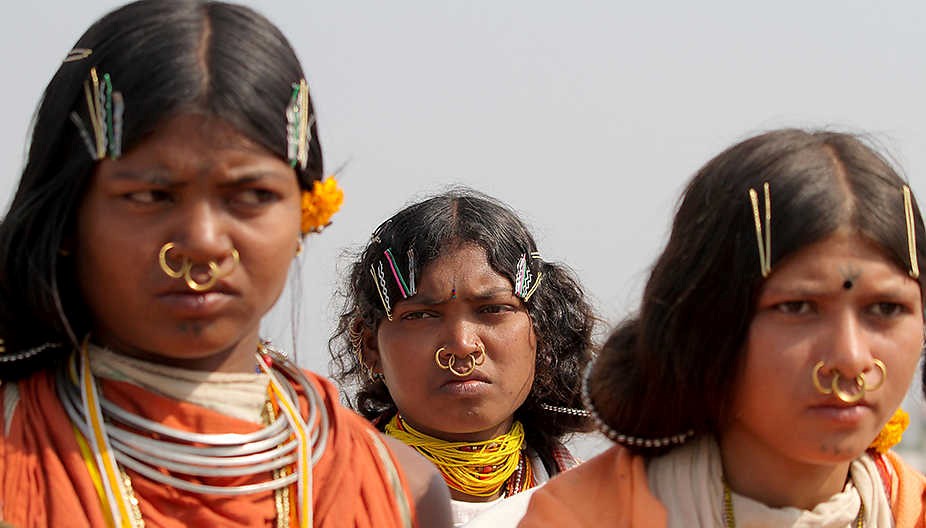 B. GS2 Related
Category: INTERNATIONAL RELATIONS
Context:
The External Affairs Minister of India has been invited for the first time to address the Organization of Islamic Cooperation (OIC) Foreign Ministers meet.
About Organisation of Islamic Cooperation (OIC):
The Organisation of Islamic Cooperation (OIC) is the second largest inter-governmental organization after the United Nations with a membership of 57 states spread over four continents. The Organization is the collective voice of the Muslim world. It endeavors to safeguard and protect the interests of the Muslim world in the spirit of promoting international peace and harmony among various people of the world.
The Organization was established upon a decision of the historical summit which took place in Rabat, Kingdom of Morocco on 25 September 1969.
The first OIC Charter was adopted by the 3rd ICFM Session held in 1972. The Charter laid down the objectives and principles of the organization and fundamental purposes to strengthen the solidarity and cooperation among the Member States.
Way Forward:
The speech at the OIC inaugural plenary is also expected to take forward India's case for action against the Jaish-e-Mohammad and strictures on Pakistan.
C. GS3 Related
1. Bandipur, Wayanad forests face fire fury
Context:
There was a major fire outbreak in the forestlands of Bandipur. According to an alert from NASA's Fire Information for Resource Management System (NASA-FIRMS) 21 fires or hotspots were detected during the satellite overpass.
About forest fires:
Forest fire is a common hazard in forests.
They pose a threat to the forest wealth and also to the flora and fauna, thus disturbing the bio-diversity and the ecology and environment of a region.
Forest fires are caused by Natural causes as well as anthropogenic causes
Natural causes- Many forest fires start from natural causes such as lightning which set trees on fire. However, rain extinguishes such fires without causing much damage. High atmospheric temperatures and dryness (low humidity) offer favorable circumstance for a fire to start.
Anthropogenic causes- Fire is caused when a source of fire like naked flame, cigarette or bidi, electric spark or any source of ignition comes into contact with inflammable material.
Fires are a major cause of forest degradation and have wide ranging adverse ecological, economic and social impacts, including:
loss of valuable timber resources
degradation of catchment areas
loss of biodiversity and extinction of plants and animals
loss of wildlife habitat and depletion of wildlife
loss of natural regeneration and reduction in forest cover
global warming
loss of carbon sink resource and increase in percentage of CO2 in atmosphere
change in the microclimate of the area with unhealthy living conditions
soil erosion affecting productivity of soils and production
ozone layer depletion
health problems leading to diseases
Loss of livelihood for tribal people and the rural poor, as approximately 300 million people are directly dependent upon collection of non-timber forest products from forest areas for their livelihood.
Forest fires also benefit plants and trees:
Forest fires can also rejuvenate the soil and eliminate invasive species, which promote healthier and stronger plant species.
2. Removal of sand from Thottappally opposed
Context: There is a growing Opposition to the government's decision to allow the removal of mineral-rich sand from the estuary (pozhi) of Thottappally coast of Kerala.
Effects:
The Thottappally coast is one of the prime nesting sites for Olive Ridley turtles.The area is also home to several species of reptiles, migratory birds, and a large number of butterflies
This will disturb the ecology of the area.
Removal of sand might result in the intrusion of salt in Kuttanad region.
Olive Ridley turtles:
The turtle derives its name from the colour of its shell which is olive green hue in colour.
The Olive Ridley turtles are the smallest and most abundant of all sea turtles found in the world, inhabiting warm waters of the Pacific, Atlantic and Indian oceans
These turtles are best known for their unique mass nesting called Arribada, where thousands of females come together on the same beach to lay eggs.
They are carnivores, and feed mainly on jellyfish, shrimp, snails, crabs, molluscs and a variety of fish and their eggs. These turtles spend their entire lives in the ocean, and migrate thousands of kilometers between feeding and mating grounds in the course of a year. 
Their IUCN status is vulnerable.
Their vulnerable status comes from the fact that they nest in a very small number of places, and therefore any disturbance to even one nest beach could have huge repercussions on the entire population.
The females return to the very same beach from where they first hatched, to lay their eggs.
The coast of Orissa in India is the largest mass nesting site for the Olive-ridley, followed by the coasts of Mexico and Costa Rica.
WWF-India, along with the fishermen community, has been involved in protecting the Olive ridley rookery at the mass nesting site at Rushikulaya, in Orissa, by fencing off the nesting area and patrolling it till hatching and ensuring a safe passage for the hatchlings to the sea.
Olive-ridleys face serious threats across their migratory route, habitat and nesting beaches, due to human activities such as turtle unfriendly fishing practices, development and exploitation of nesting beaches for ports, and tourist centres.
The international trade in these turtles and their products is banned under CITES.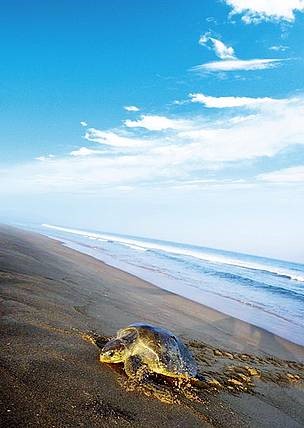 1. Move to curb cross-border data flow
Context:
Creation of a legal and technological framework for imposing restrictions on cross-border data flow from specified sources such as data generated by users in India by various sources including e-retail platforms and social media tools has been called for by the draft national e-commerce policy which will be released soon as per the Ministry of Commerce.
It has also suggested steps including fixing a three year time period to for industry to adjust to the data storage requirement of the country with a view to develop infrastructure for promoting digital economy.
D. GS4 Related
 Nothing here today!!!
E. Editorials
Category: INTERNATIONAL RELATIONS
1. Showdown looms in Venezuela over aid
Larger Background:
What is happening in Venezuela?
Venezuela has been going through a turmoil for the past couple of years amid an economic meltdown and growing Opposition protests.
The crisis took a dangerous turn on January 23, 2019 when Juan Guaidó, president of the Opposition-controlled National Assembly, declared himself interim President of the oil-rich South American country, directly challenging the authority of President Nicolás Maduro, who began his second six-year term in January 2019.
Immediately after Mr. Guaidó's announcement, the U.S., Canada, Brazil and some other South American nations recognised him as Venezuela's legitimate leader. Mr. Maduro rejected the "coup" attempt and said he was the President of Venezuela.
European powers gave Mr. Maduro an ultimatum to announce fresh elections, which he rejected.
Later, a host of European countries also backed Mr. Guaidó.
The U.S., meanwhile, imposed new sanctions on Venezuela's state-run oil company, PDVSA — all properties of the company subject to U.S. jurisdiction was blocked and American citizens were barred from trading with the company.
The sanctions are expected to cost Mr. Maduro's government $11 billion in lost export proceeds.
Who is the legitimate leader?
Guaidó says the Venezuelan Constitution allows the president of the National Assembly to take power as interim President in the absence of an elected President.
The Opposition doesn't recognise the 2018 presidential election which Mr. Maduro won. The main Opposition had boycotted the election.
Guaidó and his supporters argue that since the election was a sham, Venezuela doesn't have a legitimate leader, and in such a context as president of the National Assembly, he could take power. This is a contested claim.
It is important to note that Article 233 of the Constitution, which Mr. Guaidó has invoked, lists the circumstances, such as the President's death, dismissal or resignation, where the Parliament chief can assume power and call for fresh elections.
Experts opine that the current crisis, triggered by economic woes, government repression and a disputed election, is different.
Besides, most constitutional institutions in the country, including the armed forces, back Mr. Maduro. So do Russia and China.
How bad is the economic crisis?
The country's inflation is estimated reach 10 million per cent this year.
Venezuela has also been facing severe food and medicines shortages for months.
It is important to note that the nation's GDP, which was growing at near 10% in 2006, at the height of Hugo Chavez's "Bolivarian revolution", contracted 14.3% in 2018.
Almost 90% of the country's population is living in poverty, while per capita income has been falling since 2014.
Amid this crisis, about three million Venezuelans have fled the country, most since 2015.
What's in store?
When Mr. Guaidó declared himself acting President, he may have hoped that he could win over at least sections of Venezuela's armed forces.
He's unlikely to topple Mr. Maduro as long as the military is loyal to him.
Maduro's government also has some support among the public, especially the poor, the backbone of the Chavismo government.
So the attempts to topple Mr. Maduro are not making headway.
On the other side, Mr. Maduro continues to face major challenges.
The Opposition has strong support both within and outside the country. And the economic crisis is far from easing.
This means the turmoil that has gripped Venezuela is unlikely to ease unless the government and the Opposition find common ground on rebuilding the economy and sharing power.
What's in the news currently?
Venezuela's opposition and activists prepared on the 23rd of February, 2019 to confront troops stationed along the country's borders to block their plan to bring in food and medicine that authorities are calling a veiled U.S.-backed invasion.
Opposition volunteers in neighbouring Brazil and Colombia planned to arrive at the border to help carry humanitarian aid to a sick and hungry population suffering from an economic meltdown under President Nicolás Maduro.
Editorial Analysis:
It is important to note that while the need for basic food and medicines is real, the effort is also meant to embarrass military officers who continue to support Mr. Maduro's increasingly isolated government.
Juan Guaidó, recognised by most Western nations as the country's legitimate head of state, defied court orders not to leave Venezuela by arriving on 22nd February, 2019 in the Colombian border city of Cúcuta, where aid from the U.S. and Colombian governments is stockpiled in warehouses.
Guaidó, 35, head of the Opposition-run Congress, has provided few details on the transport plan. Trucks are expected to be driven by Venezuelan volunteers and some Opposition figures have suggested forming human chains.
"Today, the obstacles that the dictatorship created will tomorrow be rivers of unity, of peace," Mr. Guaidó said in a news conference on Friday in Cúcuta, where he was received by Colombian President Iván Duque Márquez. Venezuelan soldiers may bar the way.
Vice-President Delcy Rodríguez said in a tweet late on 22nd February, 2019 that Venezuela's government shut the Tachira border that connects it with Cúcuta temporarily "due to a series of illegal threats" by Colombia.
A group of frustrated Venezuelans who were seeking to cross into Colombia on 23rd February, 2019 to work on morning threw rocks and bottles at National Guard troops, who responded with tear gas.
"We were all going to work, we want to work, the people attempted to force through," said Viviana Meza, 29, who works in a Cúcuta restaurant.
At least four National Guard officers on 23rd February, 2019 at the border disavowed Mr. Maduro's government and requested assistance from the Colombian government, Colombia's migration agency had mentioned. .
As a matter of fact, videos on social media showed crowds first jeering and then cheering the men as they were escorted away by Colombian police.
A Dire Situation:
It is important to note that Mr. Maduro blames the country's dire situation (i.e Venezuela's dire situation) on U.S. sanctions that have blocked the country from obtaining financing and have hobbled its oil industry. Ms. Rodríguez says the aid is poisoned.
It is important to note that Venezuela is a member of the OPEC.
Concerns about the potential for violence flared on 22nd February, 2019 when the Venezuelan Army opened fire in a village near the Brazilian border after indigenous leaders attempted to prevent them from advancing, killing a woman and her husband.
Nearly 2,00,000 people attended a benefit concert in Cúcuta on 22nd February, 2019 featuring Latin pop stars, including Luis Fonsi of "Despacito" fame, many of whom called on Mr. Maduro to step down.
A rival concert held by the ruling Socialist Party on the Venezuelan side was sparsely attended. Mr. Guaidó in January 2019, invoked articles of the Constitution to assume interim presidency and denounced Mr. Maduro as a usurper, arguing his 2018 re-election was illegitimate.
UN Secretary-General António Guterres urged Venezuelan authorities to refrain from using lethal force against protesters.
The U.S. "strongly condemns the Venezuelan military's use of force against unarmed civilians and innocent volunteers" on the border with Brazil, the White House said.
UN figures show that some 2.7 million people have fled Venezuela since 2015 amid the crisis, and some 5,000 Venezuelans emigrate from their country each day.
2. Beyond oil
Note to the Students:
The title of this editorial analysis is taken from an article published in the Hindu BusinessLine on the 23rd of February, 2019.
However, since this is a topical issue that needs a broader context and a deeper understanding, we also present some of the points and perspectives featured in previous articles covered by the Hindu.
This analysis is a deep dive into India's strategic options in West Asia- dealing largely with three nations- i.e. Pakistan, Iran and Saudi Arabia, post Pulwama.
Larger Background:
India's West Asian Outlook: A Perspective Post-Pulwama
It is important to note that over the past few years, the course of India's relations with Israel, Saudi Arabia, and the United Arab Emirates (UAE) suggests that under Prime Minister Narendra Modi, India finally appears to be moving away from its traditional "balancing" approach to West Asia.
The present government at the Center has in practice, demonstrated a preference for working with the three regional powers rather than Iran, a trend likely to be reinforced after the visit of Saudi Crown Prince Mohammed bin Salman (MBS) and the proposed trip by Israeli Prime Minister Benjamin Netanyahu to New Delhi.
Regional realities: A Perspective:
Since the 1990-91 Gulf War, India has officially adopted a "balancing" approach to West Asia.
This "balancing" approach to West Asia is viewed by some experts as a legacy of non-alignment.
Although this approach has allowed India to eschew involvement in regional disputes and de-hyphenate relations with regional rivals including Iran, Israel and Saudi Arabia, the policy has also constrained India's ability to press its geopolitical interests in the region.
Geopolitically speaking, MBS and Abu Dhabi's Crown Prince Mohammed bin Zayed (MBZ) have over the past few years escalated their battle against political Islamist groups, including the Muslim Brotherhood.
Most notably, this materialised in their support for Egyptian President Abdel Fattah el-Sisi's takeover of power in Egypt from the Muslim Brotherhood in 2013, and in their dispute with Qatar, a key regional backer of the group.
Naturally, this brings them closer to Israel, which faces a growing threat from Islamist militant groups, including Hamas, Hezbollah, and Iranian-backed forces in Syria.
Experts opine that the campaign by Saudi Arabia and the UAE to curtail the influence of political Islamist groups also draws them closer to India.
During his visit to New Delhi, the Saudi Crown Prince hinted at the attack by vowing to "cooperate in every way, including intelligence sharing".
In recent months, it is important to note that the UAE has also ramped up its security cooperation with India, extraditing at least three suspects wanted in relation to the AgustaWestland case.
Defence and energy needs: A Perspective
India's defence and security partnership with Israel has already proven useful to its security and military modernisation drive.
In 1998, Israel provided India with valuable intelligence on Pakistani positions during the Kargil war.
More recently, India and Israel have collaborated on a $777 million project to develop a maritime version of the Barak-8, a surface-to-air missile that India successfully tested in January, 2019.
India has also reportedly agreed to purchase 54 HAROP attack drones for the Indian Air Force and two airborne warning and control systems (AWACS) worth over $800 million from Israel.
It is important to note that due to its technological sophistication and warm relations, Israel has become one of India's top suppliers of military technology.
Economically, the ability of Saudi Arabia and the UAE to mobilise investments despite low oil prices is a huge asset in their relations with India.
Investments have included a $44 billion oil refinery in India by Saudi Aramco and the Abu Dhabi National Oil Company in partnership with an Indian consortium.
During his visit to New Delhi, MBS said he foresaw up to $100 billion worth of Saudi investments in India over the next few years, including a plan by the Saudi Basic Industries Corp. to acquire two LNG plants.
Perspective on Iran:
In contrast, Iran's support for Islamist militancy, not least by transferring advanced missile technology to Islamist groups and militias in Lebanon and Syria, has led to an increase in tensions with Israel, which responded by conducting air strikes against Iranian targets on Syrian soil in January 2019.
Although the simultaneous attacks that claimed the lives of 27 members of Iran's Revolutionary Guard Corps and 40 members of India's Central Reserve Police Force (CRPF) are likely to bring India and Iran closer together against Pakistan, it is doubtful that the occasion would generate much momentum in bilateral relations.
From an economic perspective, U.S. sanctions have turned Iran into an unreliable economic partner.
Despite obtaining a six-month waiver from the U.S. in November, 2018 on energy imports from Iran, India is shoring up plans to find alternative sources as the waiver reaches its term.
Meanwhile, Indian investments in Iran, including the Shahid Beheshti complex at Chabahar and the Farzad B gas field, have languished for years, reflecting the severe constraints on doing business with Iran.
However, India's tilt towards Israel, Saudi Arabia, and the UAE is not a risk-free move. Iran continues to exercise much influence in West Asia and can help shape events in Afghanistan by shoring up the Taliban against the U.S.
Moreover, Iran's Chabahar port represents a strategic investment for India which hopes to use the facility to connect with the International North-South Transit Corridor (INSTC) that extends to Central Asia and to bypass Pakistan en route to Afghanistan.
Yet, as tensions rise in West Asia, Israel, Saudi Arabia and the UAE have coalesced more closely against Iran under the U.S.-sponsored Middle East Security Alliance (MESA).
Concurrently, recent escalations between Iran and Israel on the Syrian front suggests that tensions are unlikely to drop soon.
It is amid the competing demands from West Asian powers for India to take sides that India might find it difficult to maintain a "balancing" approach even if it wanted to.
For now, the Modi government seems to have taken its pick. Having practically abandoned a "balancing" approach, the Modi government has, in effect, placed its bets on Israel and the Gulf monarchies, relegating relations with Iran to the side.
Was the visit a success?
As a standalone visit, the day-long trip of Crown Prince Mohammed Bin Salman Bin Abdulaziz Al-Saud (MBS) to New Delhi will be regarded as a diplomatic success, given the numerous outcomes.
After talks with Prime Minister Narendra Modi, the two sides announced measures to upgrade the defence partnership, create a "Strategic Partnership Council" to coordinate on security issues, and institute regular talks between the two national security advisers to discuss counter-terrorism, intelligence-sharing and maritime security.
Saudi Arabian Investments in India:
Saudi Arabia has also expressed its interest in investing in infrastructure projects worth about $26 billion.
This is beyond its already committed investments in India of $44 billion for the existing joint venture with the public sector oil undertakings and public fund investments of $10 billion.
The language on terrorism in the joint statement was something of a dampener for those who would have hoped there would be stronger condemnation of the terror attack in Pulwama.
However, it was significant that the Saudi government agreed to insert an extra clause calling on states to renounce the "use of terrorism as an instrument of state policy".
It also acknowledged that disputes between India and Pakistan must be resolved bilaterally.
At the leadership level, Mr. Modi extended more than a personal touch to the visit by going to the airport and embracing the Crown Prince on landing.
The prince repaid the compliment, agreeing to increase Haj quotas and release 850 Indians from Saudi jails after a plea from Mr. Modi.
These announcements and gestures would have been far more significant had it not been for the fact that MBS's trip came on the heels of his visit to Pakistan just after the Pulwama attack.
The Pulwama attack: Casting a Shadow
MBS's India visit is being measured against the statements made during his Pakistan visit, where he praised Islamabad for its fight against terrorism.
He also announced $20 billion worth of investments, in addition to previously announced aid of $6 billion in cash and reserves.
While such comparisons may be unwarranted, the visit to Delhi would have benefited in terms of optics if it hadn't been preceded so closely by the one to Islamabad.
Some experts take the view that the Modi government also overplayed its expectations from the visit by billing it as part of a diplomatic offensive aimed at 'isolating' Pakistan in order to hold it to account for Pulwama.
Relations that have been carefully built:
It is important to note that India and Saudi Arabia have steadily built bilateral relations and taken great care over the past two decades to 'de-hyphenate' them from ties between Pakistan and Saudi Arabia.
India-Saudi Arabia ties were strengthened into a strategic partnership announced in 2010 in the Riyadh Declaration when Prime Minister Manmohan Singh paid a visit, and were bolstered by King Salman's visit in February 2014 and Mr. Modi's 2016 trip to Saudi Arabia.
Point-scoring with Pakistan, or attempting to compare the outcomes of the two visits, now only undermines the carefully built compact between New Delhi and Riyadh.
III. India withdrawing the Most Favoured Nation (MFN) status
Experts opine that India's decision to withdraw the Most Favoured Nation (MFN) status to Pakistan means that India will not treat Pakistan on an equal footing in trade as is expected of fellow members of the World Trade Organisation.
The move comes after the attack on a Central Reserve Police Force convoy in Pulwama, Jammu and Kashmir.
It is important to note that this does not strictly fall under the 'beggar-thy-policy', often used in international trade through which one country tries to resolve its economic problems by means that worsen the economic problems of its neighbours or trade partners.
The moot point therefore is the sensitivity of the impact of the MFN status on Pakistan in terms of its trade with India.
Experts opine that it can only be a pressure tactic and do little unless stringent actions are taken to stop informal trade that has been going on between the two countries for long.
Besides China, India and Pakistan are the two largest economies in the South Asian region. Being dominant constituents of the South Asian Association for Regional Cooperation, both countries, i.e. India and Pakistan have immense potential for intra-regional trade.
How does trade take place currently?
Trade now takes place using three channels: the official route; the illegal (informal) route, through smuggling along porous India-Pakistan land borders and also Afghanistan, which may not be accounted for in the national income; and lastly, through mainly Dubai and Singapore, which have free ports and accommodate legal agents of traders from India and Pakistan.
Informal trade generally takes place due to the following reasons:
Restrictions on import of specific items on grounds of health and religious beliefs;
'high tariff barriers or transportation costs, making it cost effective to smuggle goods in the country;
3. imposition of non-tariff measures (NTMs)';
4. weaknesses in the 'rules of origin' resulting in 'trade routed through a third country;
5. leakages in transit trade; and
6. distortions in domestic policies such as the absence of or relatively low indirect taxes, creating an incentive to transport items illegally to neighbouring countries.
It is also important to note that traders carry out informal trade between Pakistan and India through the exchange of goods at the border as well as through the personal baggage scheme' through "green channel" facilities at international airports or railway stations.
'Informal trade has also taken place through Afghanistan where goods are exported officially from India and later smuggled into Pakistan.
Indian-made goods smuggled into Pakistan include cosmetics, liquor, stainless steel utensils, ayurvedic medicines, videotapes/CDs, confectionery/cashew nuts, tea, coffee, live animals and spices.
Trade data: A Look at Some Specifics
From 2011-12 to 2017-18, India's formal trade with Pakistan increased from $1.94 billion to $2.41 billion.
Of this, the share of exports stands at almost 80% and has been fairly stable over the years (Ministry of Commerce and Industry, India).
In 2012-13, informal trade between India and Pakistan — estimated in a study (ICRIER, N. Taneja and S. Bimal, 2016) — was $4.71 billion, which was double when compared to formal trade.
Further, India's informal export share to Pakistan was again much higher at $4 billion while its import share was low at $0.71 billion.
After the Pulwama attack, the follow-up measure to raise tariff duty on imports to 200% can again be trivial. So would be the NTMs, if increased, as India's imports from Pakistan are reasonably low at $0.488 billion.
Besides, imports from Pakistan grew at a lower rate (1.04%) compared to exports (1.32%) per annum from 2011-12 to 2017-18.
Major exports from India that would hard hit would be cotton (not carded or combed) valued at $0.273 billion, p-Xylene ($0.082 billion), polypropylene ($0.063 billion) and single yarn ($0.088 billion).
Pakistan's loss from major exports to India would be much less — from dates ($0.113 billion), portland cement ($0.078 billion), other petroleum oil ($0.055 billion) and light oils and preparations ($0.028 billion).
Thus Pakistan is an important export destination for India but not vice-a-versa. This is despite the fact that Pakistan imposes a large number of NTMs (143) on Indian exports, the major ones being export related measures (25.2%); technical barriers to trade (24.5%); and sanitary and phytosanitary measures (22.4%).
These are concentrated on agriculture, plants, and food-related products and operate as bans that shut competitors out of its market.
Pakistan's NTMs are blunt instruments; it is difficult to use them to provide targeted protection to the strategic industries.
In contrast, India's NTMs are soft barriers which operate as delays or bureaucratic hurdles rather than bans.
Pakistan's NTMs focus on general categories of goods whereas India's NTMs are on particular industries and trading partners.
The widely used NTMs India uses include defence procurement procedure, preference to domestically manufactured electronic goods in government procurement' and a ban on goods largely manufactured within the country.
Concluding Perspectives:
The sense is that Pakistan may not face an exacerbating situation with India withdrawing the MFN status and raising the import duty.
Informal trade may proliferate, which might not be in India's interest and an appropriate strategy is required to bring it to a halt.
Also, under the South Asia Free Trade Area Agreement (SAFTA) 2004, Pakistan's share in external trade is less than 10%, while India's share is more than 70%.
Such steps may propel Pakistan to look for new markets beyond SAFTA, corroborated by the recent meeting held with Saudi Arabia and growing prospects of trade through a third country, mainly via Dubai.
The Saudi-Pakistan-Iran Triad
The Iran Perspective:
Iran is Saudi Arabia's chief adversary in West Asia.
It is important to note that the Saudi-Iranian rivalry is being played out across the region, from Syria to Yemen.
Further, Riyadh perceives Pakistan as a major asset it can use to check the spread of Iranian influence despite the Nawaz Sharif government's refusal to commit Pakistani troops in the Yemen war on behalf of the Saudi-led alliance.
The Saudi- Pakistan Dynamic:
Riyadh sees Pakistan Prime Minister Imran Khan and Pakistan Army chief General Qamar Javed Bajwa as more amenable to Saudi persuasion.
Pakistan on its part perceives MBS as a valuable interlocutor on its behalf with the U.S. because of his excellent rapport with U.S. President Donald Trump.
Islamabad deems this essential in light of the recent strains in U.S.-Pakistani relations over Pakistan's support to terrorist groups targeting U.S. forces in Afghanistan that led to stern rebukes from Mr. Trump and suspension of American military aid to Pakistan.
Moreover, Pakistan's relations with Iran, never easy, have hit a new low following the recent terrorist attack in the Sistan-Baluchistan Province that killed 27 Revolutionary Guards.
Supreme Leader Ayatollah Khamenei pointed the finger at "the spying agencies of some regional and trans-regional countries", an obvious reference to Pakistan and the U.S.
The commander of the IRGC said, "The government of Pakistan must pay the price of harbouring these terrorist groups and this price will undoubtedly be very high."
What makes Pakistan a natural ally of Saudi Arabia?
As Pakistan's relations with Iran deteriorate, it is likely to move further into the Saudi orbit.
Increasing Sunni fundamentalism, bordering on Wahhabism, in Pakistan also makes it a natural ideological ally of Saudi Arabia and an ideological foe of Shia Iran.
Perspective on Aid bailout: Why Pakistan needs Saudi Arabia?
Saudi economic largesse matters greatly to Pakistan, which is in dire economic straits and has been forced to turn to the International Monetary Fund (IMF) for loans that are bound to come with strict conditionalities.
Over and above the $6 billion already promised by Saudi Arabia, MBS has promised a further $20 billion in Saudi investment in Pakistan.
A large part is earmarked for investment in the construction of an oil refinery in Gwadar on the Makran coast, which is being developed as a strategic port by China and features prominently in the China-Pakistan Economic Corridor (CPEC) plan.
Experts point out that in the context of this strategic and economic nexus between Saudi Arabia and Pakistan, it will be unwise for India to seriously believe that it will be able to wean Saudi Arabia away from Pakistan.
Instead, India should take advantage of any benefit that accrues from India's economic relations with Saudi Arabia but should not pin much hope on Riyadh in the political-strategic sphere.
India's relations with Saudi Arabia: Going Beyond Oil
Background:
India's efforts to woo Saudi Arabia have been one of its more notable foreign policy successes of the last decade.
Launched by Manmohan Singh, the current government has continued the policy of courting Riyadh.
At the same time, the Saudis have been one of Pakistan's key supporters.
Pakistan relies on Saudi Arabia for everything from aid and investments to military back-up and possibly clandestine assistance to develop nuclear technology.
All the same, the desert kingdom of Saudi Arabia has woken up to the fact that India is one of the world's largest economies and will soon be the world's second-largest oil market.
From India's side, the government has studiously ignored the furore over Saudi dissident Jamal Khashoggi's assassination — Prime Minister Modi even held a one-to-one meeting with Saudi Crown Prince Mohammed bin Salman at the G-20 Summit when he was being cold-shouldered by many world leaders.
A Closer Perspective:
Visits from desert rulers are always highly choreographed but the prince's India trip, part of his first major tour outside the Middle East since Khashoggi's murder, had more tense moments than usual.
In the wake of the Pulwama suicide bombing, India was not happy that the Saudi-Pakistan joint statement called for not "politicising" UN terror listings at a time when India was trying to get Jaish chief Masood Azhar labelled as a 'global terrorist.'
As expected, Prince Mohammed came bearing gifts, including a promise to collaborate on a $44-billion oil refinery, and said he expected total investment opportunities in India "to exceed $100 billion" in the coming two years.
He also said that the Saudis would free 800 Indians held in its jails.
India's Diplomacy in West Asia:
India's been performing an extraordinary diplomatic pirouette in West Asia, courting the Saudis, the Israelis and also the Iranians almost simultaneously.
India has had historically deep ties with Iran and External Affairs Minister Sushma Swaraj stopped over briefly in Teheran recently in the wake of the bombing in India and Iran's Sistan and Baluchestan province.
Similarly, the Saudis need both India and Pakistan.
Prince Mohammed's tour appears to be part of a Saudi "Look East" strategy because oil demand will rise in Asia in coming years.
Prince Mohammed went from India to China, cancelling at the last minute stopovers in Malaysia and Indonesia.
China is now Saudi Arabia's biggest trading partner.
The Saudis are also talking to China about putting up a refinery in Gwadar, Pakistan, which is being developed as a key port by the Chinese.
It is important to note that India obtains 20 per cent of its oil from Saudi Arabia and three million Indians work there.
In conclusion, both India and Saudi Arabia will continue to find it useful to cultivate each other — but India will have to press the Saudis harder on committing to the war against terror.
Category: INDIAN ECONOMY: ENERGY
1. Flexible' power system key to renewables push
Note to Students:
This article was featured in the Hindu BusinessLine on the 23rd of February, 2019.
Editorial Analysis:
Experts have pointed out that the drop in renewable energy tariffs in India is one of the true success stories of the last few years.
From around ₹10-12/kWh in 2010, solar tariffs have come down to ₹2.5-3/kWh.
Wind tariffs have fallen from ₹4.5-5/kWh to a similar range as solar.
There is no longer any doubt that renewables are cheaper than new coal, and indeed cheaper than large shares of the existing coal fleet.
An Entry Leap Into Renewables:
India stands before the real prospect of being the first country in history to power its development through an early leap into renewables.
The UK in the 19th century and China in the 20th century powered their economies first with coal, and only cleaned up after they became relatively wealthy.
However, while the battle on costs is won, the next one is just beginning.
Non-Despatchable Renewables: A Perspective
Renewables such as wind and solar produce only when the wind is blowing and the sun is shining (in technical parlance, they are "non-despatchable").
Electricity demand and supply, on the other hand, must be balanced at every second at every location on the grid.
There is no doubt that non-despatchable renewables create challenges for grid balancing. However, these challenges can be overcome.
The Energy and Resources Institute (TERI) has been leading a flagship project called the Energy Transitions Commission India, along with several international partners. The project has developed a roadmap for increasing the flexibility of the Indian grid, in order to enable large-scale integration of cheap renewables.
Supply cyclicality: A Perspective
What are the challenges?
India is expected to rely on a higher share of solar PV, given its abundant and cheap solar resource.
Solar's output, seen across time, looks like a series of camel humps: zero at night, rapidly rising to near 100 per cent at midday, and falling again to zero in the evening.
This cyclicality, while relatively predictable, imposes large stresses on the power system.
Secondly, India's electricity markets are relatively immature and inflexible, providing little incentive for the flexible operation of, or investment in, responsive despatchable plants like gas and hydro.
Thirdly, given cost constraints to gas and social opposition to hydro, the scale of these traditional balancing options may be limited in India.
Solutions to the above challenges:
To these challenges, however, there are solutions.
Firstly, India must focus on making demand more responsive to variations in supply. Indeed, it already is, albeit for the wrong reasons, as Discoms curtail supply (load-shedding) to manage grid balancing and their finances.
This practice has large economic and social costs. To integrate renewables, we need the desirable kind of demand response, which doesn't compromise with reliability.
In agriculture, commercial cooling, parts of industry, and eventually electric vehicles, there is a large potential to shift demand to times of high production of cheap renewables, at negligible cost or even economic benefit.
Secondly, power plants themselves need to become more flexible to vary their output to balance the variable output of renewables. In India, the regulator is taking important steps in this direction. But the state-owned generators, hitherto resistant, need to be brought into the fold, and shoulder their fair share of responsibility for system balancing.
Finally, cost of electricity storage, while expensive today, is expected to come down and provide a crucial option for the grid integration of solar in particular.
Excess output can be captured midday and released in the evening, dampening the excessive cyclicality of solar. Costs are coming down at a tremendous rate, with recent tenders in Hawaii delivering solar plus four hours of battery storage at a hitherto unimaginable ₹5.76/kWh. These costs will come down further. The key to this is scale to allow learning-by-doing to occur.
Concluding Remarks:
The ETC India project's analysis shows that a system based on a high share of renewables can deliver cheaper electricity by 2030, even considering the additional costs of balancing the variability of renewables.
However, this can only be achieved if a cost-effective portfolio of flexibility options can be developed, from shifting demand to match supply, making coal plants more flexible, and developing energy storage. If the flexibility of the power system is not swiftly increased, within a few years India will reach technical and economic limits to the growth of renewables. The success story will end.
F. Tidbits
 Nothing here today!!!
G. Prelims Facts
1. Ganga basin States stare at three-fold rise in crop failures by 2040
Context:
According to an assessment by the World Bank submitted to the Central Water Commission the Ganga river basin could see crop failures rise three-fold and drinking water shortage can go up by as much as 39% in some States between now and 2040.
What does the report say?
The report aims to strengthen the capacity for strategic basin planning and develop a set of scenarios for the development of the Ganga basin and build a strong and accessible knowledge base.
The report says that Uttarakhand, Himachal Pradesh, Uttar Pradesh and Bihar are likely to face a deficit in irrigation water of 28%, 10%, 10% and 15% respectively in 2040 as compared to the current levels if no proper steps are taken.
During the same period Madhya Pradesh would see a 39%, Delhi 22% and Uttar Pradesh a 25% deficit in drinking water.
Background:
Ganga basin is the largest river basin in India in terms of catchment area, constituting 26% of the country's land mass (8,61,404 Sq. km) and supporting about 43% of its population (448.3 million as per 2001 census).
The basin covers an area of 1,086,000 sq km, extending over India, Nepal and Bangladesh.
About 79% area of Ganga basin is in India.
The basin covers 11 states of Uttarakhand, U.P., M.P., Rajasthan, Haryana, Himachal Pradesh, Chhattisgarh, Jharkhand, Bihar, West Bengal and Delhi.
The current focus of World Bank funded National Ganga River Basin Projects (NGRBP) of NMCG is on five major states on the main stem of river Ganga namely Uttarakhand, Uttar Pradesh, Jharkhand, Bihar and West Bengal.
Over one third of India's available surface water is provided by the Ganga basin which contributes more than half the national water use, of which 90% is for irrigation.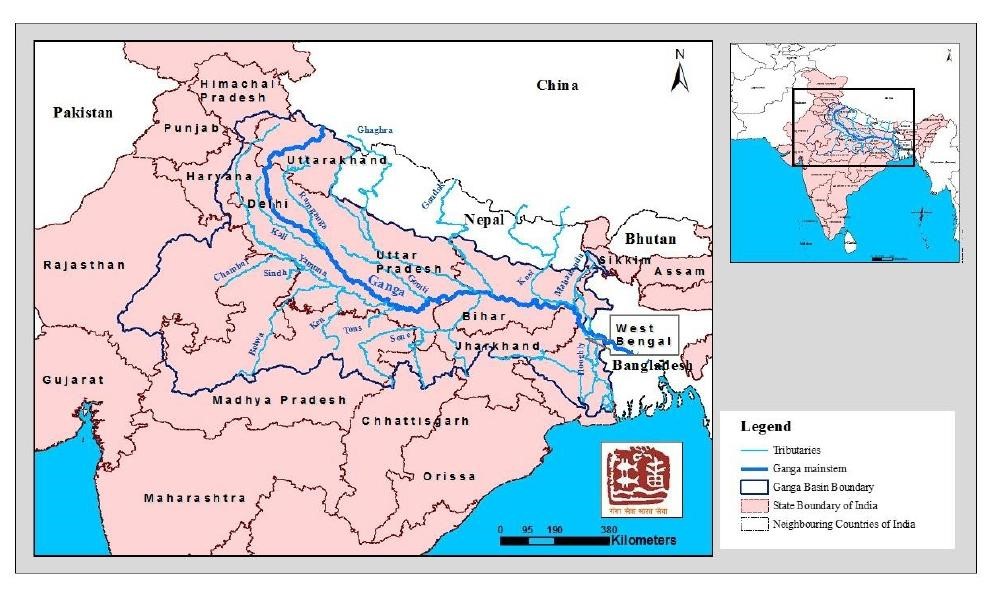 Way forward:
Combinations of different interventions such as increasing water use efficiency and implementing a 'more job per drop' rather than striving for wholesale crop production are needed.
H. UPSC Prelims Practice Questions
Question 1.Consider the following statements:

The Organisation of Islamic Cooperation (OIC) is the second largest inter-governmental organization after the United Nations.
The Organization was established in 1969.
It has 57 members.
Which of the above is/are correct?
Only 1
Only 3
Only 2 and 3
All of the above
See
Question 2.Consider the following statements about the Dongria Kondh tribe.
The Dongria Kondh people are a tribe residing in the Niyamgiri Hills of Odisha.
They derive their name from dongar, meaning 'hill' and the name for themselves is Jharnia: protector of streams.
They belong to the particularly vulnerable tribal
Which of the above is/are correct?
Only 1
Only 2
Only 1 and 3
All of the above
See
Question 3. Which of the States is not covered by the Ganga Basin?
Madhya Pradesh
Haryana
Punjab
Rajasthan
See
Question 4. Consider the following for Olive Ridley turtles
The Olive Ridley turtles are the smallest and most abundant of all sea turtles found in the world.
The IUCN status of Olive Ridley turtle is Vulnerable.
The coast of Orissa in India is the largest mass nesting site for the Olive-Ridley.
Which of the following is/are Incorrect?
Only 1
Only 3
Both 2 and 3
None of the above.
See
Question 5. Consider the following about forest fires:
They pose a threat to the forest wealth and also to the flora and fauna, thus disturbing the bio-diversity and the ecology and environment of a region.
Forest fires can also rejuvenate the soil and eliminate invasive species, which promote healthier and stronger plant species.
Which of the above is/are correct?
Only 1
Only 2
Both 1 and 2
None of the above
See
I. UPSC Mains practice Questions
Forest fires are considered to be deadly and catastrophic to the flora and fauna but at the same time it can be beneficial too. Analyze. (250 words)

Representation of India in various multilateral forums signifies her rising power in the international community. Discuss (250 words)
See previous CNA