TABLE OF CONTENTS
A. 

GS1 Related




B. 

GS2 Related


POLITY AND GOVERNANCE
1. Congress, BJP want tribal eviction order to be reviewed
INTERNATIONAL RELATIONS
1. 'Britain should hand over Chagos islands to Mauritius'


C. 

GS3 Related 


ENVIRONMENT
1. Warming imperils clouds that deter 'hothouse' conditions


D. 

GS4 Related




E. 

Editorials


INTERNATIONAL RELATIONS 
1. Coalition of the concerned (Diplomatic Options against Pakistan)
INDIAN ECONOMY
1. The correct prescription (The legality of e-pharmacies)
2. Circuit breaker (National Policy on Electronics 2019)


F. 

Tidbits


1. Banks may set repo rate as benchmark
2. Two crore jobs created in 16 months to December 2018: CSO


G. 

Prelims Facts


1. Period. End of Sentence 


H. 

UPSC Prelims Practice Questions




I. 

UPSC Mains practice Questions 



A. GS1 Related
 Nothing here today!!
B. GS2 Related
Category: POLITY AND GOVERNANCE
1. Congress, BJP want tribal eviction order to be reviewed
Context
The presidents of the Congress and the Bharatiya Janata Party (BJP), Rahul Gandhi and Amit Shah, have directed the Chief Ministers of the States ruled by their parties to file a review petition in the Supreme Court over its ruling ordering the eviction of tribals unable to provide sufficient proof of claim to forest land.
The RSS-affiliated organisation for tribals, Vanvasi Kalyan Ashram, said: "The Central government should either bring out an ordinance or it should file a review petition to ensure a stay order is secured against action on those whose claims have been rejected, and later they can think of a permanent solution."
What are the Supreme Court's directions?
A three-judge Bench of Justices Arun Mishra, Navin Sinha and Indira Banerjee on February 13 had ordered the Chief Secretaries of many of these States to evict those whose claims as forest dwellers have been finally rejected under the law. The court directed that the eviction should be carried out on or before July 24, 2019, that is, the next date of hearing.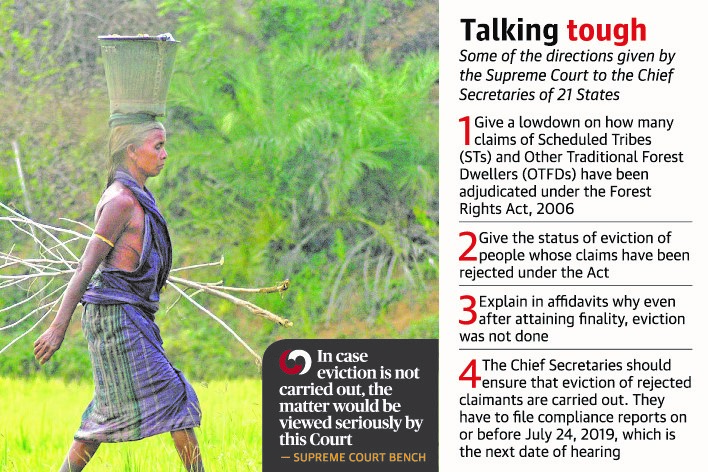 The court ordered the Forest Survey of India (FSI) to make a satellite survey and place on record the "encroachment positions." It directed FSI to also place on record the position "after the eviction as far as possible."
Forest Rights Act (FRA) of 2006
Scheduled Tribes and Other Traditional Forest Dwellers (Recognition of Forest Rights) Act of 2006 deals with the rights of forest-dwelling communities over land and other resources. The Act grants legal recognition to the rights of traditional forest dwelling communities, partially correcting the injustice caused by the forest laws.
Rights under the Act
Title rights – Ownership to land that is being farmed by tribals or forest dwellers subject to a maximum of 4 hectares; ownership is only for land that is actually being cultivated by the concerned family, meaning that no new lands are granted.
Use rights – to minor forest produce (also including ownership), to grazing areas, to pastoralist routes, etc.
Relief and development rights – to rehabilitation in case of illegal eviction or forced displacement; and to basic amenities, subject to restrictions for forest protection.
Forest management rights – to protect forests and wildlife.
Eligibility – Eligibility to get rights under the Act is confined to those who "primarily reside in forests" and who depend on forests and forest land for a livelihood. Further, either the claimant must be a member of the Scheduled Tribes scheduled in that area or must have been residing in the forest for 75 years.
Process of recognition of rights
The Act provides that the gram sabha, or village assembly, will initially pass a resolution recommending whose rights to which resources should be recognised.
This resolution is then screened and approved at the level of the sub-division (or taluka) and subsequently at the district level.
The screening committees consist of three government officials (Forest, Revenue and Tribal Welfare departments) and three elected members of the local body at that level. These committees also hear appeals.
Category: INTERNATIONAL RELATIONS
1. 'Britain should hand over Chagos islands to Mauritius'
Context
Britain has an obligation to end its administration of the Chagos archipelago — home to the U.S. military base of Diego Garcia — and complete the process of decolonisation of Mauritius, the International Court of Justice (ICJ) in The Hague has said in an advisory opinion that is a significant legal victory for Mauritius and other nations, including India, which supported its case.
Chagos Archipelago
The Chagos Archipelago are a group of seven atolls comprising more than 60 individual tropical islands in the Indian Ocean about 500 kilometres (310 mi) south of the Maldives archipelago.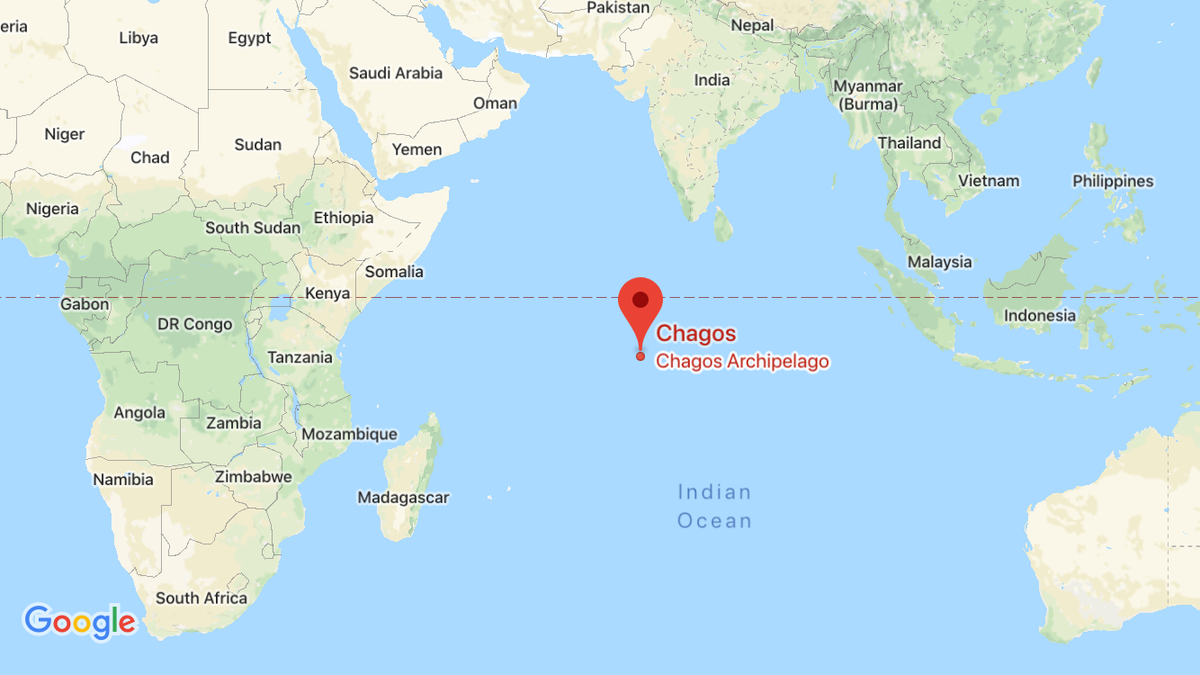 This chain of islands is the southernmost archipelago of the Chagos-Laccadive Ridge, a long submarine mountain range in the Indian Ocean.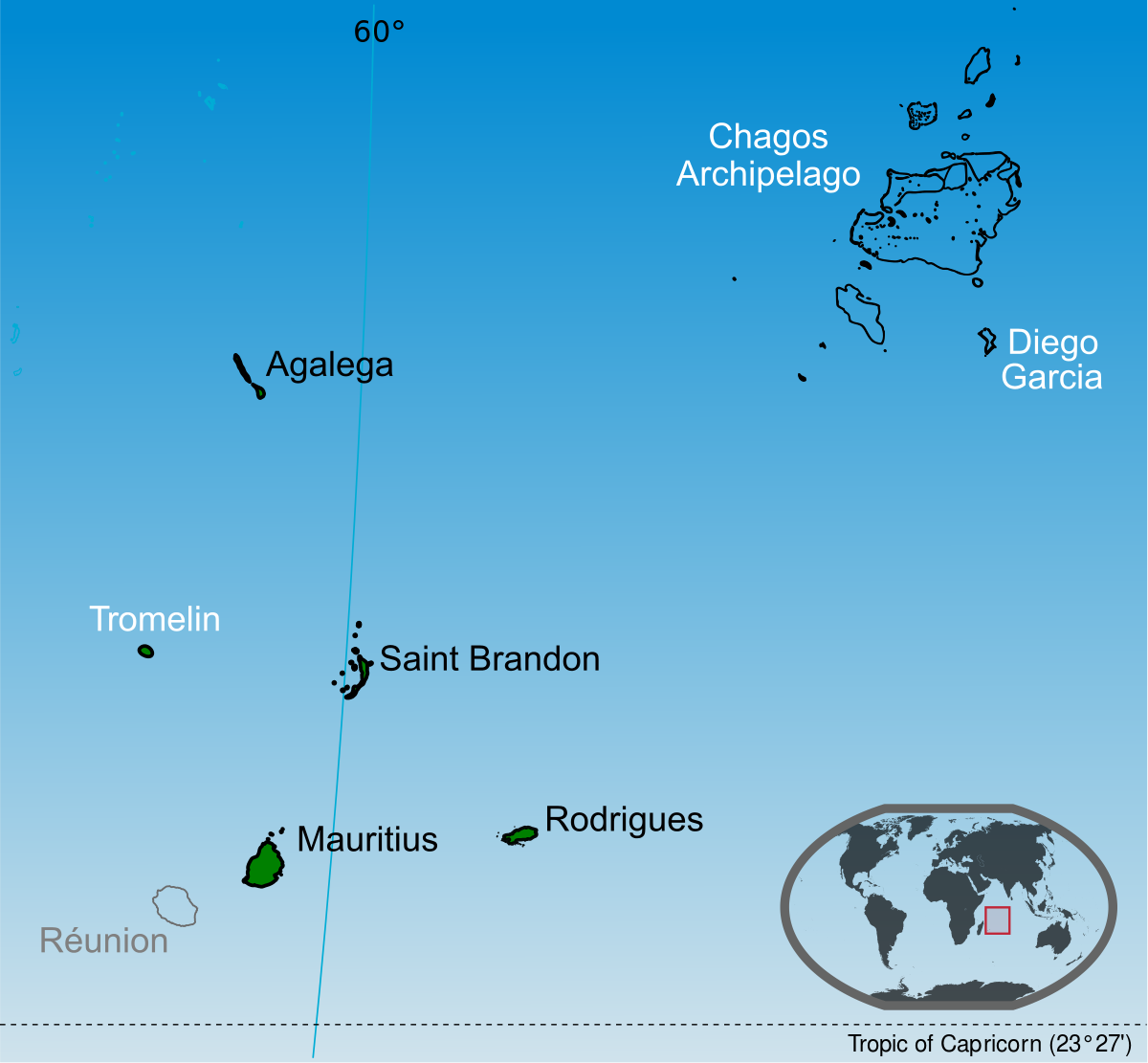 Officially part of the British Indian Ocean Territory, the Chagos were home to the Chagossians, a Bourbonnais Creole-speaking people, for more than a century and a half until the United Kingdom evicted them between 1967 and 1973 to allow the United States to build a military base on Diego Garcia, the largest of the Chagos Islands.
Since 1971, only the atoll of Diego Garcia is inhabited, and only by military and civilian contracted personnel.
The sovereignty of the Chagos Archipelago is disputed between the UK and Mauritius. The United Kingdom excised the archipelago from Mauritian territory in 1965, three years before Mauritius gained independence in 1968.
On 25 February 2019, the International Court of Justice (ICJ) ruled that the United Kingdom should relinquish the archipelago. The British government rejected any jurisdiction of the court to deliberate these matters.
Details of the issue
Delivering the opinion, ICJ president Abdulqawi Ahmed Yusuf said the judges had rejected the contention that the issue did not fall within its jurisdiction because it was a bilateral matter for the two countries, and concluded that the decolonisation of Mauritius was not lawfully completed as a result of Britain's continued administration of the Chagos islands.
The judges concluded that any detachment of part of a colony had to be based on the "freely expressed and genuine will" of the people.
The Chagos islands are home to the U.S. military base of Diego Garcia, under lease from the United Kingdom since the 1960s.
The advisory opinion is unlikely to impact the U.S. military base as Mauritius is committed to the continued operation of the base in Diego Garcia under a long-term framework
The case is seen as having far wider ramifications beyond the two parties immediately concerned as it deals with the legacy of colonialism. It also raises the question of whether agreements struck between colonial powers and their colonies in the final stages their rule could really be seen as legitimate, given the imbalance of power.
India too supported Mauritius in its case, with India's Ambassador to the Hague Venu Rajamony telling the court last year that a historical survey of facts placed the archipelago as part of Mauritian territory.
International Court of Justice
The International Court of Justice (ICJ) was established in 1945 after half a century of international conflict in the form of two World Wars.
The ICJ functions with its seat at The Hague, Netherlands.
It has the jurisdiction to settle disputes between countries and examine cases pertaining to violation of human rights.
It adjudicates cases according to the tenets of international law and is the judicial arm of the United Nations.
ICJ is not to be confused with ICC (International Criminal Court) which is a permanent tribunal created to prosecute individuals for genocide, crimes against humanity, war crimes and the crime of aggression.
While ICJ is the primary judicial organ of the UN, the ICC is legally and functionally independent from the United Nations.
C. GS3 Related
1. Warming imperils clouds that deter 'hothouse' conditions
Context
Marine clouds that protect us from hothouse Earth conditions by reflecting sunlight back into space could break up and vanish if CO2 in the atmosphere triples – A study by California Institute of Technology
Computer modeling shows that marine stratus clouds could disappear if atmospheric CO2 levels climb high enough, raising global temperatures.
Details of the Study
Stratocumulus clouds cover about 20% of subtropical oceans, mostly near western seaboards such as the coasts of California, Mexico and Peru.
When they disappear, Earth warms dramatically, by about eight degrees Celsius — in addition to the global warming that comes from enhanced greenhouse concentrations alone. A temperature increase of that magnitude would melt polar ice and lift sea levels tens of metres.
The last time the planet was that hot, some 50 million years ago during the Eocene Epoch, crocodiles roamed the Arctic. Even half that much warming would overwhelm humanity's capacity to adapt.
A barely one-degree increase since the mid-19th century — mostly in the last 50 years — has been enough to worsen heatwaves, droughts, and flooding, along with cyclones engorged by rising seas.
The 2015 Paris climate treaty enjoins nations to cap the rise in temperatures at "well below" 2C.
Stratocumulus Clouds
Cloud is a mass of minuscule water drops or minute crystals of ice formed by the condensation of water vapour in free air at significant altitudes.
According to their altitude, stretch, density, and transparency or opaqueness clouds are classified under four types – Cirrus, Cumulus, Stratus, Nimbus. A combination of these four types can give rise to many other types of clouds
A stratocumulus cloud belongs to a genus-type of clouds characterized by large dark, rounded masses, usually in groups, lines, or waves, the individual elements being larger than those in altocumulus, and the whole being at a lower height, usually below 2,000 metres (6,600 ft).
Weak convective currents create shallow cloud layers because of drier, stable air above preventing continued vertical development
D. GS4 Related
 Nothing here today!!!
E. Editorials
Category:INTERNATIONAL RELATIONS
1. Coalition of the concerned (Diplomatic Options against Pakistan)
Editorial Analysis:
In the wake of the Pulwama attack on February 14, 2019 the government of India has iterated once again its plan for the "diplomatic isolation" of Pakistan.
As a matter of fact, experts have opined that the idea, which was first articulated after the 2016 Uri attacks, is a non-starter, as was underlined by the visit of the Saudi Crown Prince Mohammad Bin Salman to both countries earlier in the month of February, 2019, just a few days after Pulwama.
In Pakistan, the Prince called himself "Pakistan's Ambassador" in his country, and issued a joint statement praising Pakistan for its fight against terrorism.
Experts opine that a more considered diplomatic strategy, less full of rhetoric, must be chalked out by the government in response to cross-border terrorism.
Beyond isolating Pakistan: A Perspective
Some experts have suggested that the government would do better to repackage its idea of "isolating Pakistan" into one of building a more inclusive 'coalition against terrorism emanating from Pakistan'.
As a matter of fact, in the recent past, Iran and Afghanistan have faced terror attacks on their security forces along the border with Pakistan — and several other countries, which have also faced such attacks or see the presence of Pakistan-based groups on their soil, would be willing to join ranks on this.
The truth is, in today's interconnected world, it is vain to expect countries to join a unilateral plan for isolation.
Lessons from the U.S.: A Perspective
Despite the U.S.'s considerable might, it has been unable to get most countries, including India, to sever ties with Iran and North Korea, for example.
The impact of such a campaign is also doubtful: after years of trying to isolate North Korea, the U.S. is pursuing talks with its leader.
Experts have pointed out that while isolation might work as a campaign slogan for domestic audiences, it is quickly rebuffed each time a country engages with the nation one is trying to isolate.
Thus, an inclusive coalition is more likely to move nations at the global stage as well.
The success of the efforts led by the U.S. and other countries to 'grey list' Pakistan at the Financial Action Task Force or of French efforts for a United Nations Security Council statement on Pulwama points to that.
Focussing on Masood Azhar:
Experts also opine that India must focus on the case against Masood Azhar, which pre-dates the case against 26/11 mastermind Hafiz Saeed.
In a first, the Jaish-e-Mohammed (JeM) claimed responsibility for the Pulwama attack in a suicide bomber video that has not thus far been disputed by its leader Masood Azhar.
Azhar has been on the U.S.'s radar since 1992, when he was a leader of the banned terror group Harkat ul-Ansar, and worked with jihadi groups in Sudan and Bangladesh.
Experts opine that his release after years in Indian prisons in exchange for hostages on board the IC-814 flight should on its own merit his banning and prosecution — not just in Pakistan, but in all the countries whose nationals were on board that Indian Airlines flight, as well as the stops that flight made: in Nepal, the United Arab Emirates and Afghanistan.
Further, India must prepare for a pushback from Pakistan, most likely in terms of internationalising the Kashmir issue, and linking it to progress in Afghanistan.
This is what Pakistan's Ambassador to Afghanistan, Zahid Nasrullah, did when he said that any attack by India would "impact the momentum" of the peace talks in Afghanistan. His words were heard beyond Kabul, in Washington and Moscow.
On February 18, 2019, members of the Taliban negotiating team were due to meet U.S. special envoy Zalmay Khalilzad in Islamabad. The talks were called off after Afghanistan objected to the Taliban team's travel to Pakistan, and rescheduled for February 25, 2019 in Doha.
It remains to be seen how much countries trying to negotiate with the Taliban will need Pakistan's leverage to make progress on those talks.
S. President Donald Trump sees them as the precursor for plans to pull out most troops in combat in Afghanistan before his re-election bid for 2020.
Prioritizing actions over words: A Perspective
Next, experts point out that the government of India must prioritise action over words, when it comes to moves against Pakistan's sponsorship and hosting of the JeM.
The measures taken thus far, such as cancelling Most Favoured Nation status, maximising use of Indus waters, denying visas to Pakistani sportspersons, etc. — have little real impact on Pakistan and certainly none on the military establishment.
Experts have pointed out that instead of priding itself on extracting statements of condemnation from various governments in the world, it is better for New Delhi to use India's considerable diplomatic leverage to ensure action that would shut down the JeM and the Lashkar-e-Taiba (LeT) permanently and bring their leaders to justice.
In this regard, mere statements and bans have not worked for more than two decades, and the government of India must consider other options, especially with the countries that carry the most leverage and access in Pakistan: China, the U.S. and Saudi Arabia.
What also raises certain questions is that the U.S. has been able to carry out drone strikes on a whole host of terror group leaders on Pakistan's western front, but never once targeted camps and infrastructure belonging to the JeM and the LeT, despite their well-established links to al-Qaeda.
It has been suggested by experts that India must also press the U.S. to place travel sanctions on specific entities in the Pakistani military establishment unless visible action is taken against the JeM, whose leaders hold public rallies and issue videos threatening India.
It is important to note that contrary to popular perception, the Trump administration's moves to cancel funds to Pakistan in 2018, is not the toughest action the U.S. has contemplated: in May 1992, then U.S. President George H.W Bush had directed his Secretary of State James Baker to send a stern letter to then Pakistani Prime Minister Nawaz Sharif threatening to designate Pakistan as a "State sponsor of Terror" for its support to Kashmiri and Sikh militant groups.
Experts point out that a similar line of talks must be pursued by New Delhi with Riyadh — which once was a donor to Pakistan's Islamist institutions, but now is wary of funding extremism — to withhold any funds that may trickle down to charitable wings run by the JeM and LeT.
Experts also suggest that in dealing with China, the government of India must make the issue of banning Azhar at the UN Security Council and make this India's chief demand from Beijing.
Experts hope that the government of India would take this up when the next proposal to ban Azhar is brought to the UNSC, and during Foreign Minister Sushma Swaraj's visit to China for the trilateral Russia-India-China meeting.
It is important to note that more than the ban, India must ask China for action against any entities dealing with the JeM in Pakistan, given that China is the partner with the most influence in Pakistan today, and one with the most to lose from terror groups in Punjab operating along the China-Pakistan Economic Corridor.
The Need for a Steady dialogue:
Finally, India must look to its own actions on the diplomatic front with Pakistan.
Calling off a formal dialogue process for more than a decade has clearly yielded no desired outcome.
South Asia as a region, and the South Asian Association for Regional Cooperation (SAARC) process too have suffered the consequences of this disengagement, without yielding any desired outcomes.
A measured, steady and non-political level of dialogue is a more effective way of impressing India's determination to root out terrorism than the present on-again, off-again policy.
In conclusion, as India prepares for a possible military response to the Pulwama attack, it is important that New Delhi consider its diplomatic response carefully, particularly taking into account both the historical and regional context of its moves.
1. The correct prescription (The legality of e-pharmacies)
Why in the news?
Amid a slew of conflicting judicial decisions from different High Courts, the legality of e-pharmacies continues to be questioned by various trade associations such as the All India Organisation of Chemists and Druggists (AIOCD).
It represents 8.4 lakh pharmacists who run the brick and mortar pharmacies in neighbourhoods across India.
Editorial Analysis:
It is important to note that E-pharmacies, which operate through websites or smartphone apps on the Internet, offer medicines for sale at a discount of at least 20% when compared to traditional pharmacists, with the added convenience of home delivery of medicines to one's doorstep.
For scheduled drugs, patients can submit photographs of prescriptions while placing orders.
What is the legal status of these e-pharmacies?
Despite operating in India for at least four years now, the legal status of these e-pharmacies is not clear because the government is yet to notify into law draft rules that it published in 2018.
Who are opposing e-pharmacies?
The fiercest opponents of e-pharmacies are trade associations of existing pharmacists and chemists.
They argue that their livelihoods are threatened by venture capital backed e-pharmacies and that jobs of thousands are on the line.
Apart from these obvious arguments, these trade associations also spin imaginary tales of how e-pharmacies will open the door to drug abuse and also the sale of sub-standard or counterfeit drugs, thereby threatening public health.
Experts point out that there is enough evidence on record to demonstrate how existing pharmacies contribute generously to drug abuse and sale of sub-standard medicine. There is no reason to suspect that e-pharmacies are going to worsen the situation in anyway.
Cartelisation: A Perspective
Experts point out that the more prudent way of looking at the entry of e-pharmacies is competition and the resultant effect it will have on lowering the price of medicine for Indian patients.
Viewed from this perspective, there is virtually no doubt that e-pharmacies should be allowed to operate because the history of India's trade associations of pharmacists is one of rampant, unabashed cartelisation that has resulted in an artificial inflation of medicine prices.
How Cartelisation takes place:
In a fully functional, competitive market, pharmacists would compete with each other for business. This competition could happen in the form of discounts or improving operational efficiency. For example, if two retailers buy a medicine from a wholesaler at ₹50 and the maximum retail price of the drug is ₹75, they are free to sell it at ₹70 or ₹65 or even ₹51.
The seller with the lower price gets more customers and can make more profits. However, if both sellers enter into an agreement with each other to sell the drug at ₹75 and they also clearly define the geographical area within which they are operating, they both make higher profits but at the cost of the patient who now has to pay higher prices.
This practice of two competitors colluding to fix the sale price and area of operation is called cartelisation, and is illegal under India's Competition Act.
The premise of this law is that a free market is efficient only if all sellers are competing with each other to offer the lowest price to the customer.
Complaints the Competition Commission of India (CCI) has had to deal with:
It is important to note that over the last decade, the Competition Commission of India (CCI) has had to deal with several complaints alleging that trade associations of pharmacists are providing platforms for cartelisation where pharmacists are basically rigging the market.
In simple terms, this means that pharmacists, who should otherwise be competing with each other to offer lower prices for their customers, prefer to enter into agreements with each other to fix the price at which they will sell medicines to patients.
Once all parties are on the same page, there is no reason to compete with each other and reduce prices.
A second, more insidious strategy is the practice of requiring pharmaceutical companies to apply for a no-objection-certificate (NOC) from the regional trade association before they appoint new stockists in a region to sell a particular drug. This has the effect of artificially restricting competition in certain markets because more stockists mean more competition.
By creating such artificial, extra-legal barriers to the free trade of medicines within India, these trade associations create huge distortions in the Indian market. It is suspected that these practices continue despite multiple restraining orders by the CCI.
In its recent policy note on "Making markets work for affordable healthcare", published in October 2018, the CCI noted, "One major factor that contributes to high drug prices in India is the unreasonably high trade margins." One of the culprits for this phenomenon identified by the CCI was "self-regulation by trade associations [which] also contributes towards high margins as these trade associations control the entire drug distribution system in a manner that mutes competition".
Solutions Proposed by the CCI:
One of the solutions proposed by the CCI was encouraging more e-pharmacies.
As stated by the CCI in its policy note, "Electronic trading of medicines via online platforms, with appropriate regulatory safeguards, can bring in transparency and spur price competition among platforms and among retailers, as has been witnessed in other product segments."
Concluding Remarks:
Where the state has failed, it is possible that venture capitalist backed e-pharmacists will succeed in bringing back competition to the retail drug markets in India.
There is no reason for India to continue indulging trade associations that have no taste for competition or fair business practices.
2. Circuit breaker (National Policy on Electronics 2019)
Why in the news?
The Union Cabinet recently gave its approval to the National Policy on Electronics 2019 (NPE 2019), proposed by the Ministry of Electronics and Information Technology (MeitY).
The Policy envisions positioning India as a global hub for Electronics System Design and Manufacturing – (ESDM) by encouraging and driving capabilities in the country for developing core components, including chipsets, and creating an enabling environment for the industry to compete globally.
Larger Background:
Salient Features of NPE 2019:
Create eco-system for globally competitive ESDM sector: Promoting domestic manufacturing and export in the entire value-chain of ESDM.
Provide incentives and support for manufacturing of core electronic components.
Provide special package of incentives for mega projects which are extremely high-tech and entail huge investments, such as semiconductor facilities display fabrication, etc.
Formulate suitable schemes and incentive mechanisms to encourage new units and expansion of existing units.
Promote Industry-led R&D and innovation in all sub-sectors of electronics, including grass root level innovations and early stage Start-ups in emerging technology areas such as 5G, loT/ Sensors, Artificial Intelligence (Al), Machine Learning, Virtual Reality (VR), Drones, Robotics, Additive Manufacturing, Photonics, Nano-based devices, etc.
Provide incentives   and support   for significantly  enhancing availability of skilled manpower, including re-skilling.
Special thrust on  Fabless Chip  Design Industry,  Medical Electronic Devices Industry, Automotive Electronics Industry andPower Electronics for Mobility and Strategic Electronics Industry.
Create Sovereign Patent Fund (SPF) to promote the development and acquisition of IPs in ESDM sector.
Promote trusted electronics value chain initiatives to improve national cyber security profile.
Editorial Analysis:
Experts have opined that the National Policy on Electronics could pave the way to make India the next major global hub for manufacturing of mobile phones, refrigerators, televisions and air-conditioners, if implemented seriously.
As a matter of fact, the policy spells out clear goals, including achieving $400 billion turnover by 2025 and providing employment to over one crore people.
The focus on developing India as a manufacturing hub for exports, in addition to the growing domestic opportunity, augurs well for the global electronics ecosystem which has been looking beyond China due to the rising labour costs in that country.
The fact, however, is that since 2012 the Centre has been trying to make India a global hub for electronics equipment but has achieved limited success.
A Deeper Perspective:
Imports of electronics hardware account for more than half of India's domestic production, and this has been increasing rapidly, from $37 billion in 2014-15 to $53 billion in 2017-18.
India's electronics hardware output accounts for just 1.5 per cent of world output.
However, the current push through interest subvention and a credit guarantee fund may not be adequate or even effective.
It is important to note that robust R&D is a pre-requisite to move up the value chain.
The factors holding back R&D investment by industry, despite attractive tax breaks, need to be overcome.
Experts opine that India's scientific human resource pool needs to be engaged in this respect. The State could consider promoting R&D institutions through the PPP route, so that market orientation as well as long-term priorities go hand in hand.
Investments made in India's Electronic Sector:
Actual investments into the electronics sector have not been impressive.
For example, an incentive package for setting up a semiconductor fabrication unit has had no takers.
It is important to note that the semiconductor is the heart of any electronic product and getting a global player to start manufacturing it in India will be the key to the Make in India vision.
The Modified Special Incentive Package Scheme (M-SIPS), launched in 2012, provided for a capital subsidy of 25 per cent for the electronics industry located in non-SEZ areas and 20 per cent for those in SEZ areas.
As on September 30, 2018, 265 applications with proposed investment of ₹61,925 crore have been received under M-SIPS, out of which 188 applications with proposed investment of ₹40,922 crore have been approved.
However, only ₹8,335 crore of actual investments has been made by 139 applicants so far.
There has been some success in the manufacturing of mobile phones in the country. But even here local value addition is only around 7-8 per cent as most of the critical components are imported.
Concluding Remarks:
With the demand for electronics hardware expected to rise rapidly to about $400 billion by 2023-24, India cannot afford to bear a huge foreign exchange outgo on the import of electronics alone.
As the May 2016 NITI Aayog report on this sector observes, the production deficit is best remedied by adopting an export-orientation as against an import-substitution bias.
F. Tidbits
1. Banks may set repo rate as benchmark
Most commercial banks in India are likely to select RBI's repo rate as the external benchmark to decide their lending rates, from April 1. The repo rate is the key policy rate of the Reserve Bank of India (RBI).
The banking regulator had asked the banks to move to an external benchmark for loan pricing from April 1, a move expected to improve monetary transmission as lenders had, in the past, been found reluctant to reduce lending rate.
Banks had four options from which to choose the external benchmark: the repo rate, the 91-day treasury bill, the 182-day T-bill or any other benchmark interest rate produced by the Financial Benchmarks India Private Ltd (FBIL).
The repo rate is the most stable one as compared to the other options," a chief executive of a large public sector bank told while explaining the reason behind the selection.
The marginal cost of fund based lending rate (MCLR) is currently the benchmark for all loan rates. Banks typically add a spread to the MCLR while pricing loans for homes and automobiles.
For the new benchmark, the central bank has mandated that the spread over the benchmark rate — to be decided by banks at the inception of the loan — should remain unchanged through the life of the loan, unless the borrower's credit assessment undergoes a substantial change and as agreed upon in the loan contract.
If the lending rates are linked to the repo rate, any change in the repo rate will immediately impact the home and auto loan rates, since RBI has mandated the spread to remain fixed over the life of the loan.
Many banks have opposed the move to shift to a new external benchmark for loan pricing on grounds that their cost of funds are not linked to these benchmarks and that without a fall in the costs, it would not be possible to change the rates.
2. Two crore jobs created in 16 months to December 2018: CSO
Nearly two crore jobs were created in 16 months to December 2018, according to the payroll data of the Employees State Insurance Corporation (ESIC).
The ESIC data is one of the payroll numbers released by the Central Statistics Office (CSO) in its reports based on people joining various social security schemes run by Employees Provident Fund Organisation (EPFO) and Pension Fund Regulatory Development Authority (PFRDA).
The ESIC provides health insurance and medical services to its insured person, covering all those establishment which have 20 or more workers and all those employees whose monthly wages are up to ₹21,000.
During the period from September 2017 and December 2018, as many as 1.96 crore new subscribers joined the scheme.
Similarly, the EPFO data showed that employment generation in the formal sector almost trebled to touch a 16-month high of 7.16 lakh in December 2018, compared to 2.37 lakh in the year-ago month.
It indicated that nearly 72.32 lakh new subscribers were added to social security schemes of the EPFO from September 2017 to December 2018.
The EPFO covers all those firms that have 20 or more employees. Workers, whose basic wages are up to ₹15,000 per month at the time of joining the job, are mandatorily covered under the scheme.
The estimated number of new NPS (National Pension Scheme) subscribers during the period — September 2017 to December 2018 — is 9,66,381. The NPS covers central and State government employees while others can voluntarily subscribes to it.
The report gives different perspectives on the levels of employment in the formal sector and does not measure employment at a holistic level, the report said.
G. Prelims Facts
Arunachalam Muruganantham, a 56-year-old social entrepreneur in Coimbatore, had his handset ringing with congratulatory calls and messages. Period. End of Sentence, a documentary that reflects his work, had won an Oscar in the Best Short Documentary category.
End of Sentence is about a low-cost sanitary pad-making machine — the creation of Arunachalam "Pad Man" Muruganantham — setting off a revolution of sorts in the U.P. village.
"I am very happy. We never expected an Oscar. The subject (menstrual hygiene) has reached a global audience. Not just in India, but, women in Kenya, Uganda, or Bangladesh can learn about menstrual hygiene through the documentary," he says.
Pad Man, the Akshay Kumar-starrer inspired by the life of Mr. Muruganantham had created a huge impact in India. The Oscar for Period. End of Sentence will take the subject to more people in different countries, he adds. "I have received several calls from women who have seen the movie and not only started using the napkins but are educating other women too. That is the real award."
After nearly seven years of research, Mr. Muruganantham started manufacturing machines in 2004 to produce affordable sanitary napkins. The machines are set up mainly in rural areas, where women make the napkins and sell them. "I have installed 5,300 machines in India. More than one lakh women are employed and they produce 1,500 different brands of sanitary pads," he says.
The aim is to achieve 100% use of sanitary napkins among women and provide self-employment opportunities to 10 lakh women. He has also enabled installation of the machines in 24 countries, including six machines in Pakistan and 10 in Bangladesh. He has trained a group of women in Afghanistan. One machine will be commissioned in Chennai on March 8 this year, to be operated by 20 hearing and speech impaired women.
According to him, the challenge is not in installing the machinery but in breaking the taboo against use of sanitary napkins. "Several communities have beliefs against use of the pads. Such beliefs exist in many other countries too."
"The Government should include menstrual hygiene in the curriculum," he says. The Delhi government plans to incorporate a summary of important events in his life in the school curriculum.
H. UPSC Prelims Practice Questions
Question 1.Which of the following is not an objective of the AMRUT Mission?

To ensure that every household has access to a sewerage connection.
To increase the amenity value of cities by developing greenery.
To reduce pollution by switching to public transport.
To provide internet access to all gram Panchayats
See
Question 2. DIKSHA, an initiative by the government, aims to
Assist below poverty line (BPL) kids to avail free education till class 12th
Assist teachers by equipping them with advanced digital infrastructure.
Assist exporters by providing a single window clearance facility for product certification.
Assist Micro, Small and Medium Enterprises by allowing them access to government infrastructure.
See
Question 3.Consider the following statements about Kisan Credit Card (KCC) scheme:
It aims at providing adequate and timely credit support from the banking system under a single window to the farmers.
It is to be implemented by RRBs only
Tenant farmers are not eligible under the scheme.
Which of the above statement(s) is/ are correct?
Only 1 and 3
Only 1
Only 2 and 3
All of the above
See
I. UPSC Mains practice Questions
PM-KISAN is an ambitious scheme that has the potential to deliver significant welfare outcomes. However, the current top-down, rushed approach of the government ignores governance constraints and is therefore likely to result in failure. Critically evaluate the statement (12.5 Marks; 200 words)
Recently the state government of Himachal Pradesh had urged the centre to declare Monkeys as vermin because the animals have been adversely affecting crops and causing harm to humans. In this context discuss whether is it right to kill wildlife that damage crops? Suggest some feasible strategies to protect the crops from wildlife (12.5 Marks; 200 words)
See previous CNA