TABLE OF CONTENTS
A. 

GS1 Related




B. 

GS2 Related




C. 

GS3 Related


Economics 
1. Bitcoin volumes on darknet markets doubled in 2018
Environment
1. Demolish wall on jumbo corridor, SC tells refinery


D. 

GS4 Related




E. 

Editorials


Indian Art and Culture 
1. In one of India's oldest port cities (Lothal) 
Environment and Ecology 
1. Confusion over construction plan in Bandipur
Ethics, Integrity and Aptitude  
1. Shah Faesal, making a political turn (A Perspective on All India Service (Conduct Rules), 1968)


F. 

Tidbits


1. Aasteroid strike 800 million to 550 million years ago, creating a crater


G. 

Prelims Facts


1. Pradhan Mantri Rozgar Protsahan Yojana (PMRPY)
2. SCATFORM Project


H. 

UPSC Prelims Practice Questions




I. 

UPSC Mains practice Questions



A. GS1 Related
 There is nothing from here for today!!
B. GS2 Related
 There is nothing from here for today!!
C. GS3 Related
1. Bitcoin volumes on darknet markets doubled in 2018
Context
Use of bitcoin as a form of payment doubled in 2018 on darknet market sites, where users can buy anything from illegal drugs to fake IDs, even though the price of the cryptocurrency crashed, according to a study by data firm Chainalysis.
Bitcoin transaction volumes on darknet markets rose throughout 2018 to an average of $2 million daily, nearly double the activity measured at the start of the year, according to Chainalysis.
Bitcoin, the largest cryptocurrency, is a popular form of payment on darknet markets because users do not need to reveal their identities.
While bitcoin's volatility has attracted speculators, it has prevented it from becoming a more widespread form of payment in mainstream commerce.
Bitcoin
Bitcoin is one of many cryptocurrencies that have gained popularity across the world.
A cryptocurrency is a basically a digital asset that has been created to function as a medium of exchange, like cash.
It uses cryptography to ensure the security of transactions — authentication and prevention of duplicate transactions — and to control the creation of new units of currency.
This is different from cash in that cryptocurrencies have no physical form. These blur the boundaries between fiat and non-fiat currencies.
They are simply numbers on a screen and there is no central bank that issues new currency. However, bitcoin has emerged as the popular face of cryptocurrencies.
Fiat and Non-fiat currency
A fiat currency is any currency that has no intrinsic physical value, but whose value is established by government decree. For example, most national currencies around the world, including the Rupee and the Dollar, are fiat currencies as their values are dictated by the government.
Non-fiat currencies such as the Gold Standard have more or less been effectively phased out, as they require adequate physical stockpiles to maintain their value.
However, the new breed of digital cryptocurrencies such as Bitcoin blurs the boundaries between fiat and non-fiat – they don't have any physical value as such, but are also not government-controlled. This has created uncertainties about their role in the modern financial system.
1. Demolish wall on jumbo corridor, SC tells refinery
Context
The Supreme Court on Friday dismissed an appeal filed by Numaligarh Refinery Ltd. (NRL) and ordered demolition of a 2.2-km boundary wall erected on an elephant migration corridor in eastern Assam's Golaghat district.
Details of the issue
Environmentalists had objected to the wall the refinery had erected in 2011 for a proposed township in – as the National Green Tribunal (NGT) had observed later – a part of the Deopahar Reserve Forest.
The refinery received flak from wildlife activists when a seven-year-old male elephant died of haemorrhage in May 2015 after trying to force its way through the wall. Videos also captured herds trying to cross the high boundary wall with barbed wire in vain. In August 2016, the NGT ordered NRL to demolish the wall within a month, but only a 289-metre stretch was demolished.
Dismissing the NRL's appeal in the apex court, Justice D.Y. Chandrachud said there cannot be any township as elephants have the first right on forest. "Elephants do not go to office in a designated route. We cannot encroach upon the elephant's area," he observed.
Elephant Corridors
Elephant corridors are narrow strips of land that connect two large habitats of elephants.
Nearly 40% of elephant reserves are vulnerable, as they are not within protected parks and sanctuaries. Also, the migration corridors have no specific legal protection.
Illegal structures in these pathways should be removed without delay. Efforts should be to expand elephant corridors, using the successful models within the country. This includes acquisition of lands using private funds and their transfer to the government.
Forests that have turned into farms and unchecked tourism are blocking animals' paths. Animals are thus forced to seek alternative routes resulting in increased elephant-human conflict.
Weak regulation of ecotourism is severely impacting important habitats. It particularly affects animals that have large home ranges, like elephants.
The movement of elephants is essential to ensure that their populations are genetically viable. It also helps to regenerate forests on which other species, including tigers, depend.
Elephant corridors are also crucial to reduce animal fatalities due to accidents and other reasons. So fragmentation of forests makes it all the more important to preserve migratory corridors.
Ending human interference in the pathways of elephants is more a conservation imperative.
D. GS4 Related
 There is nothing from here for today!!
E. Editorials
Category: Indian Art and Culture
1. In one of India's oldest port cities (Lothal)
Larger Background:
The Harappan Civilisation was widespread: it covered parts of India, Pakistan and Afghanistan. Even though, post-Partition, Harappa and Mohenjo-daro fell in Pakistani territory, there are many sites of the Harappan Civilisation in India too.

Indian archaeologists started the search for cities of the Harappan Civilisation post-1947 in Saurashtra, Gujarat, and were amply rewarded. Archaeologist S.R. Rao led teams who discovered a number of Harappan sites, including the port city of Lothal in 1954-63.

Two sub-periods of Harappan culture are marked out: period A dating to 2,400-1,900 BCE, and period B dating to 1,900-1,600 BCE.

The word Lothal, like Mohenjo-daro, means the mound of the dead.

Lothal is located between the Bhogavo and Sabarmati rivers near the Gulf of Khambat.
A Note on the archaeological site of Lothal:
It is 218 m long and 37 m wide and is bound on all sides by baked bricks. It had gaps for a sluice gate and inlet.

As we haven't yet deciphered the Indus script, we don't know if this was really India's first port as is claimed by some and questioned by some historians. But it is true that the discovery of Lothal seals in other ancient cities points to its importance in trade that was conducted with other ancient civilisations. The dockyard proves the maritime activity of the Harappans.

Lothal was in the thick of Harappan maritime trade, and beads made from semi-precious stones, terracotta, gold, etc. were popular in areas as far as Sumer (modern-day Iraq), Bahrain and Iran.

The Lothal bead-makers were highly skilled. According to the signboard in the Archaeological Survey of India museum there, which displays these beads, a bead-maker's house was excavated in the lower town. It had several rooms and a kiln.

Eight hundred cornelian beads in various stages of production and tools and raw materials were also recovered from there.

Further, a vase discovered at Lothal has the painting of a crow standing next to a pitcher with a deer looking back at it. It reminds one of the tale of the thirsty crow in the Panchatantra.

Lastly, it is important to note that the 4,500-year-old city was mathematically planned. It had a grid pattern with proper streets crossing at right angles, drainage systems, and a great bath. The emphasis on cleanliness can be judged from the discovery of toilets and lota-like jars.
Category: Environment and Ecology
1. Confusion over construction plan in Bandipur
Larger Background:
Bandipur National Park is regarded as one of the most beautiful and the better-managed national parks of India. Located amidst the picturesque surroundings of the towering Western Ghat Mountains on the Mysore-Ooty highway in Karnataka, Bandipur National Park covers an area of about 874.2 sq km.
Together with Mudumalai Wildlife Sanctuary in Tamil Nadu, Wayanad Wildlife Sanctuary in Kerala and Nagarhole National Park in the North, it creates the India's biggest biosphere reserve popularly known as the 'Nilgiri Biosphere Reserve'.

The Bandipur National Park occupies a special place in India's efforts towards Eco-conservation.Bandipur also has a sizable number of Tigers.

Other natural inhabitants of this lovely forest are gaur (a type of bull), sambhar, chital, mouse deer, four-horned antelope, wild dogs, wild boar, jackal, sloth bear, panther, malabar squirrel, porcupines and the black-naped hare. Birds like jungle fowl and green pigeon are also found here.
Editorial Analysis:
The Ministry of Environment, Forest and Climate Change (MoEF&CC) has opposed a proposal to construct elevated roads over the Bandipur Tiger Reserve.

The proposal had triggered outrage and protests from NGOs. The tiger reserve, spread over nearly 912 sq km, is located in Chamarajanagar district of Karnataka, constitutes an important component of a forest landscape comprising Nagarahole (Karnataka), Mudumalai and Sathyamangalam (Tamil Nadu) and Wayanad (Kerala).

The tiger reserve is home to nearly 120 to 150 tigers as per the 2014 estimates made by the National Tiger Conservation Authority (NTCA).

Bandipur also supports nearly 1,600 elephants, according to a 2012 count by the Karnataka Forest Department. Conservationists feel any infrastructure project through the forests is bound to impact the wildlife habitat and should be dropped.

But there are supporters of the project who want the night traffic ban lifted. The matter is pending before the Supreme Court.
What does the view signify?
In a written reply to a question in the Rajya Sabha, Minister of State for Environment Mahesh Sharma said the Ministry had not concurred with the proposal for elevated roads, but supported strengthening of the alternative route.

While wildlife activists have welcomed the statement, they have underlined the contradictory stance of the government. Conservation biologist Sanjay Gubbi argued that different Ministries were holding divergent views.

While the MoEF& CC was against the project in principle, the Ministry of Road Transport and Highways was for it.
Why was the project proposed?
The ban on traffic through Bandipur, located 80 km from Mysuru in Karnataka, from 9 p.m. to 6 a.m. was introduced on the directives of the High Court of Karnataka to reduce disturbance to wildlife and curb road kills.

It has been in place since 2009.

But the ban evoked opposition from a section of stakeholders, including the Kerala government which challenged the High Court order in the Supreme Court on the grounds that it was impeding economic growth of the region.

The Supreme Court constituted a committee to examine the disputes between Karnataka and Kerala. In an affidavit, the MoRTH, which was part of the committee, proposed construction of elevated highways: five sections of 1 km each (four in Bandipur and one in the Wayanad sanctuary).
Why is it being opposed?
Activists have argued that such projects are prohibited under the final notification of the Eco-Sensitize Zone for Bandipur issued in September 2011 based on the Environment Protection Rules, 1986.
What is the State's view ?
The Chief Conservator of Forests and Director of Bandipur, Ambadi Madhav, said the State government was consistent in opposing the project and developed an alternative road that bypassed the core forest area.

The State has spent over Rs. 75 crore to develop an alternative road (SH-90) through Hunsur, Gonikoppa, Kutta and Kartikulam and another stretch between Konanur and Makutta and Madikeri and Kutta that links northern Kerala. The detour is 30 km longer. The Board for Wildlife has exempted ambulance and fire-service vehicles from the ban and 16 State transport buses are allowed to pass through at night.
Category: Ethics, Integrity and Aptitude
1. Shah Faesal, making a political turn (A Perspective on All India Service (Conduct Rules), 1968)
A Brief Note on the Civil Service Conduct Rules:
Every member of the Service shall at all times maintain absolute integrity and devotion to duty and shall do nothing which is unbecoming of a member of the Service.

Every member of the Service shall maintain:- (i) high ethical standards, integrity and honesty; (ii) political neutrality; (iii) promoting of the principles of merit, fairness and impartiality in the discharge of duties; (iv) accountability and transparency; (v) responsiveness to the public, particularly to the weaker section; (vi) courtesy and good behavior with the public. Every member of the Service shall take all possible steps to ensure integrity of, and devotion to duty by, all Government servants for the time being under his control and authority.

Every member of the service shall in the discharge of his duties act in a courteous manner and shall not adopt dilatory tactics in his dealings with the public or otherwise.

Every member of the Service shall:- (i) commit himself to and uphold the supremacy of the Constitution and democratic values; (ii) defend and uphold the sovereignty and integrity of India, the security of State, public order, decency and morality; (iii) maintain integrity in public service; (iv) take decisions solely in public interest and use or cause to use public resources efficiently, effectively and economically; (v) declare any private interests relating to his public duties and take steps to resolve any conflicts in a way that protects the public interest; not place himself under any financial or other obligations to any individual or organisation which may influence him in the performance of his official duties; (vii) not misuse his position as civil servant and not take decisions in order to derive financial or material benefits for himself, his family or his friends; (viii) make choices, take decisions and make recommendations on merit alone; (ix) act with fairness and impartiality and not discriminate against anyone, particularly the poor and the under-privileged sections of society; (x) refrain from doing anything which is or may be contrary to any law, rules, regulations and established practices (xi) maintain discipline in the discharge of his duties and be liable to implement the lawful orders duly communicated to him; (xii) be liable to maintain confidentiality in the performance of his official duties as required by any laws for the time being in force, particularly with regard to information, disclosure of which may prejudicially affect the sovereignty and integrity of India, the security of State, strategic, scientific or economic interests of the State, friendly relation with foreign countries or lead to incitement of an offence or illegal or unlawful gains to any person; (xiii) perform and discharge his duties with the highest degree of professionalism and dedication to the best of his abilities.

No member of the Service shall, in the performance of his official duties, or in the exercise of powers conferred on him, act otherwise than in his own best judgment to be true and correct except when he is acting under the direction of his official superior. (ii) The direction of the official superior shall ordinarily be in writing. Where the issue of oral direction becomes unavoidable, the official superior shall confirm it in writing immediately thereafter. (iii) A member of the Service who has received oral direction from his official superior shall seek confirmation of the same in writing, as early as possible and in such case, it shall be the duty of the official superior to confirm the direction in writing.
Editorial Analysis:
On January 9, 2019 Shah Faesal stunned the nation with his announcement that he was quitting as managing director of the Jammu and Kashmir State Power Development Corporation. The 35-year-old had topped the Indian Administrative Services (IAS) examination in 2010.
Why did he take such a step?
He termed his decision a "small defiance and protest against unabated killings in Kashmir, lack of reach-out and marginalisation of around 200 million Indian Muslims at the hands of Hindutva forces by reducing them to second-class citizens."

Experts have pointed out that Mr. Faesal's frequent brushes with controversy has constantly pushed him to the centre of discourse.

As Deputy Commissioner, Bandipora, he had ordered a magisterial inquiry into the killing of a civilian, Farhat Ahmad Dar, in firing by security forces on protesters within his jurisdiction in 2014. He followed up the inquiry by writing to the General Administration Department, seeking an amendment to the rules to bring appraisals of officers of the rank of superintendent of police under a Deputy Commissioner's purview "to reduce human rights violations."

His letter attracted a reprimand from the Chief Secretary, who called it "crossing of the red line."
Subsequently, his tweets and write-ups on the Kashmir problem landed him in a major row.

Many leaders, including Union Minister Jitendra Singh, were critical of his views.

It is important to point out that in July 2018, the Department of Personnel and Training pointed to a tweet of Mr. Faesal and said its contents were "prima facie in contravention of the provision of the All India Service (Conduct Rules), 1968, and All India Services (Discipline and Appeal) Rules, 1969." An inquiry is pending against him for his tweets.
What lies next?
Mr. Faesal, who returned to the State recently from Harvard University after completing a course in public policy, has since announced that he is going to join politics.

However, he remained non-committal on joining any ideological platform.

He described his stint in politics as "an addition and not an alternative" and made it clear that "he has no aim to divide the J&K electorate further," a hint that he may join some regional party.

In the face of an unprecedented feedback, especially from the youth on social media platforms, Mr. Faesal was swayed against joining a current mainstream party immediately. He said his politics would be "a politics of disruption."

The mainstream parties, which had failed to represent the sentiments of the people, should reinvent themselves and find a new vocabulary, Mr. Faesal said.

He has decided to go back to the grassroots and meet people for the next six months before taking a call.
F. Tidbits
1. Asteroid strike 800 million to 550 million years ago, creating a crater
Was southern peninsular India hit by an asteroid larger than the one that wiped out dinosaurs? Is the land between present day Nilgiris and Kodaikanal located on a crater formed by the impact? Two earth scientists think so. They make this claim in a scientific paper and have named the area 'Kaveri Crater', possibly the fourth largest in the world.
Their findings were published in the Journal of the Geological Society of India and the study won the Radhakrishna Prize 2018 for best paper. The scientists told that the Kaveri Crater is between Nilgiris and Kodaikanal. Both the Palghat Gap (a mountain pass) and Dhimbam Ghats are a part of the Kaveri Crater.
The asteroid hit may have taken place 800 million to 550 million years ago. Unlike the impact event that led to the extinction of the dinosaurs about 65 million years ago, this one took place when there were very primitive life forms. Based on crater size and impact angle, the geologists conclude that the extra-terrestrial object was at least five km in diameter. Unlike smaller craters, Kaveri Crater can be visualised only through satellite images.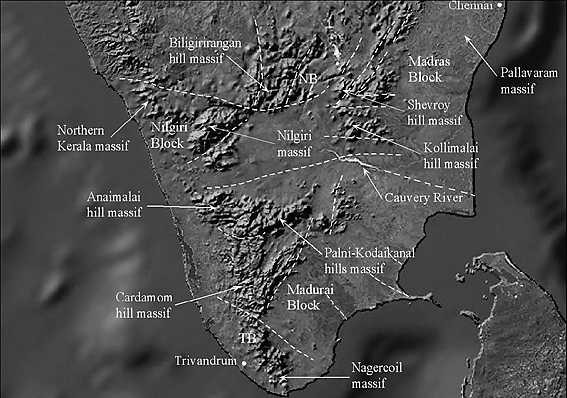 G. Prelims Facts
1. Pradhan Mantri Rozgar Protsahan Yojana (PMRPY)
The scheme "Pradhan Mantri Rojgar Protsahan Yojana"(PMRPY) was announced in the Budget for 2016-17.
The objective of the scheme is to promote employment generation.
The scheme is being implemented by the Ministry of Labour and Employment.
Under the scheme employers would be provided an incentive for enhancing employment by reimbursement of the 8.33% EPS contribution made by the employer in respect of new employment.
The PMRPY scheme is targeted for workers earning wages upto Rs. 15,000/- per month.
The employer is incentivised for increasing the employee base in the establishment through payment of EPF contribution of 12% of wage, which otherwise would have been borne by the employer.
A direct benefit of the scheme is that these workers have access to social security benefit through Provident Fund, Pension and Death Linked Insurance.
Tripura has launched the Sustainable Catchment Forest Management (SCATFORM) project which is undertaken with the assistance of JICA (Japan International Cooperation Agency).
The SCATFORM project aims to address issues such as forest cover loss and forest degradation have been mainly caused by shifting cultivation, which increases soil erosion risks on hill slopes especially in upper catchment areas.
It would be implemented mainly in upper catchments where forest degradation and soil erosion are severe and livelihood improvement needs are high. The project aims to the improve quality of forest in the catchment area by sustainable forest management, soil and moisture conservation and livelihood development.
The activities undertaken under the project involves promotion of bamboo plantation, agroforestry based livelihood, eco-tourism development, development of value addition for bamboo and other Non-Timber Forest Product (NTFP) in order to create alternate livelihood opportunities for local communities.
The 80 per cent of the cost is contributed by JICA and the rest would be funded by the state and central governments
H. UPSC Prelims Practice Questions
Question 1. Consider the following statements about Mandana paintings. 

It is done on the floor and walls as a mark of celebration and to protect home and earth.
The art is typically passed on from mother to daughter and uses white khariya or chalk solution and geru or red ochre.

Which of the statements given above are correct.

1 only
2 only
Both 1 and 2
Neither 1 nor 2
See
Question 2. Consider the following statements about Global Tiger Recovery Program (GTRP). 
It seeks to empower Tiger Range Country (TRCs) to address the entire spectrum of threats, domestic as well as trans-boundary related to tigers.
It has a shared goal of doubling the number of wild tigers globally by 2022.
Which of the statements given above are correct?
1 only
2 only
Both 1 and 2
Neither 1 nor 2
See
Question 3. Consider the following statements regarding revenue expenditure:
Revenue expenditure consists of all those expenditures that result in creation of assets
It includes those expenses that are incurred for the normal functioning of the government departments

Which of the above statement(s) is/ are correct?

Only 1
Only 2
Both 1 and 2
None of the above
See
Question 4. With reference to International Dateline, consider the following statements:
It is not a perfect straight line
While crossing International Date Line from Marshal Island to Hawaii Island, a person gains a day.
Which of the above statement(s) is/are correct?
Only 1
Only 2
Both 1 and 2
None of the above
See
Question 5.
The right to vote in India is a legal right.
69th Constitutional Amendment Act, reduced the age for Right of Vote from 21 years of 18 years.
Which of the above statement(s) is/are incorrect?
Only 1
Only 2
Both 1 and 2
None of the above
See
I. UPSC Mains Practice Questions
Recently India has witnessed some of the lowest temperatures recorded in last two decades. In this context, examine the reasons behind the same. (10 Marks; 150 words)
Examine the major issues in the India Pakistan relations with special reference to Gilgit-Baltistan province. (10 Marks; 150 words)
See previous CNA