Read the daily PIB update and stay up-to-date on current affairs for the UPSC exam
1) NATIONAL YOUTH PARLIAMENT FESTIVAL 2019 LAUNCHED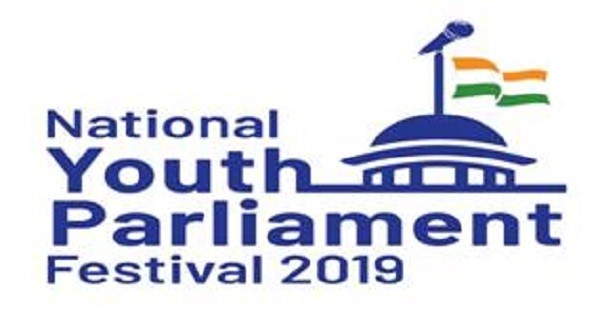 CONTEXT:
Minister of State (I/C) for Youth Affairs and Sports launched the National Youth Parliament Festival 2019 at New Delhi, thereby beginning the celebration of the National Youth Day 2019.
THEME
National Youth Parliament Festival 2019 is organised on the theme of "Be The Voice of New India" and "Find solutions and contribute to policy".
DETAILS:
Youth in the age bracket of 18-25 years are invited to participate in the District Youth Parliaments. This is done in order to hear the voice of youth in this age bracket who are allowed to vote but cannot contest in elections.
The National Youth Parliament Festival will also encourage the youth to engage with public issues, understand the common man's point of view, form their opinion and express these in an articulate manner.
Relevant and effective voices on the vision of New India would be captured and documented to make these available to policy makers and implementers to take it forward.
The National Youth Parliament Festival 2019 will be conducted at three levels:

District Youth Parliament (DYP) at the district level.
State Youth Parliament (SYP) at the State Level.
National Youth Parliament (NYP) at the National Level
The best three speakers at the National Youth Parliament will be awarded Rs. 2 Lakhs, Rs. 1.50 Lakhs and Rs. 1 Lakh respectively by the Prime Minister.
---
2) 6TH WOMEN OF INDIA ORGANIC FESTIVAL
CONTEXT: The Ministry of Women and Child Development will be hosting the 6th 'Women of India Organic Festival, at Leisure Valley in Chandigarh, to celebrate and promote women farmers and entrepreneurs in the organic sector from the remotest parts of India.
DETAILS:
The festival aims to encourage Indian women entrepreneurs and farmers to connect with more buyers and thus, empower them through financial inclusion, while promoting organic culture in India.
Through this festival, the Ministry also aims to educate people about its various initiatives and schemes relating to women and children.
---