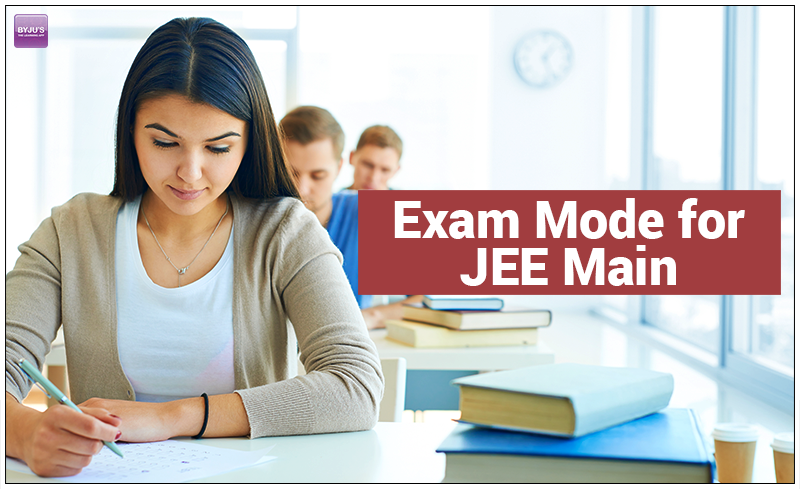 JEE Main exam mode has seen few changes in the past few years. Previously, JEE Main had two papers, Paper-I and Paper-II where candidates could choose one or both of the papers. From January 2020 onwards the exam authority introduced an additional paper- Paper – II B for B.Planning courses separately.
Paper-I is for those seeking admission to B.E./B.Tech courses. This paper is conducted in a Computer Based Test mode. Paper-II A  is for those who want to pursue B.Arch courses. For Paper-II A and II B the exam will be conducted in Computer Based Test mode except the 'Drawing Test' which will be conducted in a Pen and Paper mode or offline mode.
In 2021, due to the COVID-19 pandemic, the exam authority brought some changes to JEE Main entrance exam. The format of the paper as well as the number of attempts were increased. However, in 2022, the exam authority has yet again brought some changes or rather reverted back to the older scheme in terms of the number of sessions of the exam.
JEE Main 2022 Changes in Exam Mode
As per the latest JEE Main 2022 exam updates, the entrance test will be held in two sessions. The first session will be held in April and the second session will be held in May.
There will be negative marking for both section A and section B questions.
The rest of the things more or less remain the same.
Mode of JEE Main Exam
B. E./ B. Tech. (Paper I)

Physics, Chemistry and Mathematics

Parts 1, 2 and 3

Computer Based Test mode only.
B. Arch. (Paper-II A)

Mathematics, Aptitude Test and Drawing Test

Parts 1, 2 and 3

Computer Based Test mode
Part 3 is in offline mode – on a drawing paper.

B. Planning (Paper II B)

Mathematics, Aptitude Test and Planning Based Questions

Parts 1, 2 and 3

Computer Based Test mode
Also Read: JEE Main Exam Pattern