JEE exam is all about remembering all the key concepts and important formulas to solve the given problems within the allotted time. Therefore, developing good memory skills and time management plays an important role during your exam preparation. 
There are many ways to boost your mental skills in order to remember the things that you have learned. In this article, we will be discussing a few basic memory improvement techniques and skills that can help you ace the JEE exam. Additionally, this skill can also help you in other aspects of life.
Visualisation of Concepts
Visualization involves associating the things that you have learned to ideas, pictures, and symbols, etc. which will help you to remember the complicated concepts in a better way. This is indeed a proven method that helps with a long-lasting memory. 
Watching online videos with good visualization effects acts as a great source to boost your performance. The graphics and pictorial representation of objects depicted in the video will be etched in your memory just like scenes from your favourite movie and this will help you to quickly remember the concepts in the examination hall.
Making notes is one of the most important steps required to clear the JEE exam. As the syllabus of the competitive exam is huge, students might forget the concepts that they have learned. 
Therefore, maintain a neat notebook and try to write down all the important points in your own words or in whichever language you are comfortable with. Write down all the shortcut techniques and highlight the most repeated and important questions which have appeared in the exam, using a marker. It is always better to write once than read ten times.
Learn More About:
Play Memory Improving Games
While playing online and board games during the examination time are strictly disapproved by parents and teachers, few games can actually enhance your mental performance for the exam preparation.
Board games like Jigsaw puzzles and chess are great ways to boost your memory. Chess improves your mental ability, strategizing, and logical thinking which are some important abilities required to crack JEE. The different colours and shapes in the jigsaw puzzle will help to train your brain hard in order to complete the puzzle. Try to solve the puzzle within a certain time limit to make it more interesting.
Online platforms like Lumosity and Hidden folks present you with certain challenges that will help you to improve your concentration and it is a great way to destress after long hours of study.
Meditation and Exercising
It is important to equally train your mind and body during the exam preparation to keep calm and stay fit. Meditation is practised by millions of people all around the world to find peace and cope up with the day to day activities. Meditation will surely help youngsters such as you to remember the concepts that you have learned. Make sure you meditate at least for 20-30 minutes a day to receive maximum benefits from it.
Exercising coupled with a healthy diet can create wonders for your physical and mental posture. Certain food types, advised by medical professionals, will improve your memory skills and concentration. Some of the common items include;
Nuts and seeds: almond, hazelnut

Berries: strawberries, blackberries, blueberries

Dark Chocolate

Avacado

Coffee

Eggs
JEE Main 2022 Preparation Tips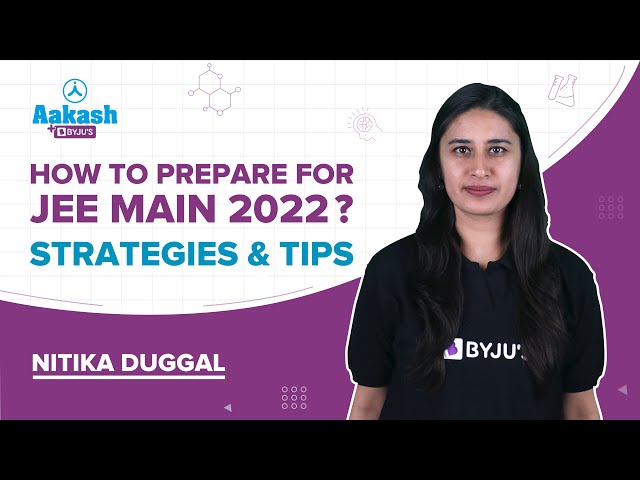 JEE Maths Last 3 Months Revision and Preparation Tips