The syllabus prescribed for Class 12 especially for Science and Maths subjects plays a crucial role in the students' career. The subjects studied during this academic year forms the foundation for higher studies during graduation. The JKBOSE Class 12 Syllabus is designed to cater to this need. The syllabus for Science, Commerce, Humanities and Home Science stream covers all the topics that are essential for students to prepare themselves for the demands posed by higher education. The syllabus is set by the Jammu and Kashmir Board of School Education (JKBOSE) and it was revamped recently.
JKBOSE Class 12 Syllabus
The table below provides the JK Board 12th syllabus for science stream students. Click on the respective link to get the details.
The complete syllabus can be downloaded from the pdf link below. It contains the syllabus for all branch, i.e., Science, Commerce, Arts and Home Science.
Read on to know what all subjects are there in each stream. Which one is compulsory and which one is optional.
Subject List for JKBOSE Class 12 Science Stream Students
The board also aims to impart practical aspects of the topics covered in the theory section, and a separate list of experiments are prescribed under practical syllabus for each of the science subjects. The Class 12 syllabus for JKBOSE requires the students to familiarise themselves with all recent developments in the field of science and technology.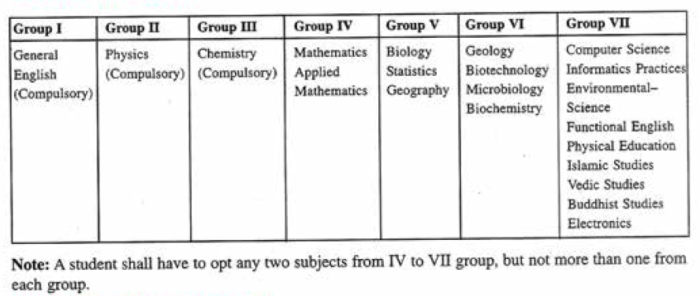 Students must practice the JKBOSE Class 12 Previous Year Question Papers to get an idea of what type of questions are asked in the board exam. It will be a good revision for the students. Also, they will get to know their shortcomes and work on them.
Subjects in JK Board Class 12 Home Science Stream
Listed below are compulsory and optional subjects. Students have to opt one subject among the optional subjects.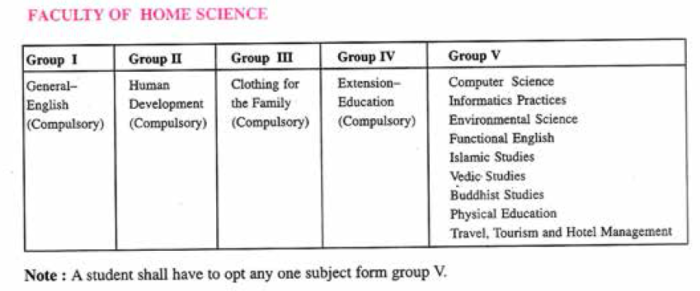 J&K Board Class 12 Commerce Stream – Subject List
Have a look at the subject list of commerce branch.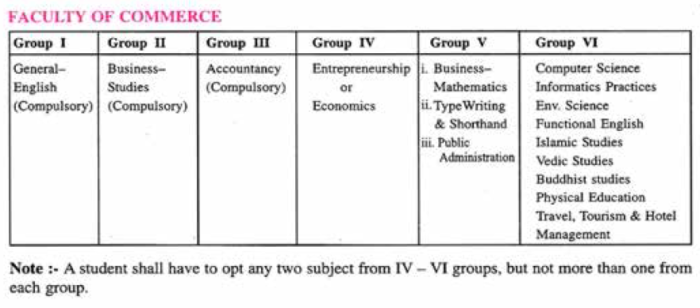 Subjects for JK Board Class 12 Humanities
Keep Learning and stay tuned for the latest updates on JKBOSE Exam. Moreover, students can access interactive Maths and Science videos through BYJU'S Tablet/App.