NCERT Exemplar solutions for Class 10 Science Chapter 11 Human Eye and Colourful world includes the solution to all the questions present in the NCERT class 10 exemplar textbook. All the NCERT exemplar solutions are framed in a systematic manner according to the latest CBSE class 10 science syllabus (2019-20).
Chapter 11 is all about studying the structure of the human eye and other concepts like the power of accommodation, refraction of light through a prism, atmospheric refraction, etc. Students will study some of the optical phenomena occurring in nature and also discuss the defects in vision and its correction, rainbow formation, splitting of white light and blue colour of the sky.
While the chapter can sometimes be hard to grasp, free NCERT exemplar solution for class 10 science chapter 11 provided here will aid students to have better clarity about the different kinds of questions on the chapter. The exemplars available here are free to download and these will help students to solve the questions quickly and find answers to all the important questions asked in this chapter. Students can use these NCERT Exemplar solutions to study competently and to achieve better results in the class tests or the board exams.
Have a look at class 10 science chapter 11 NCERT solutions below.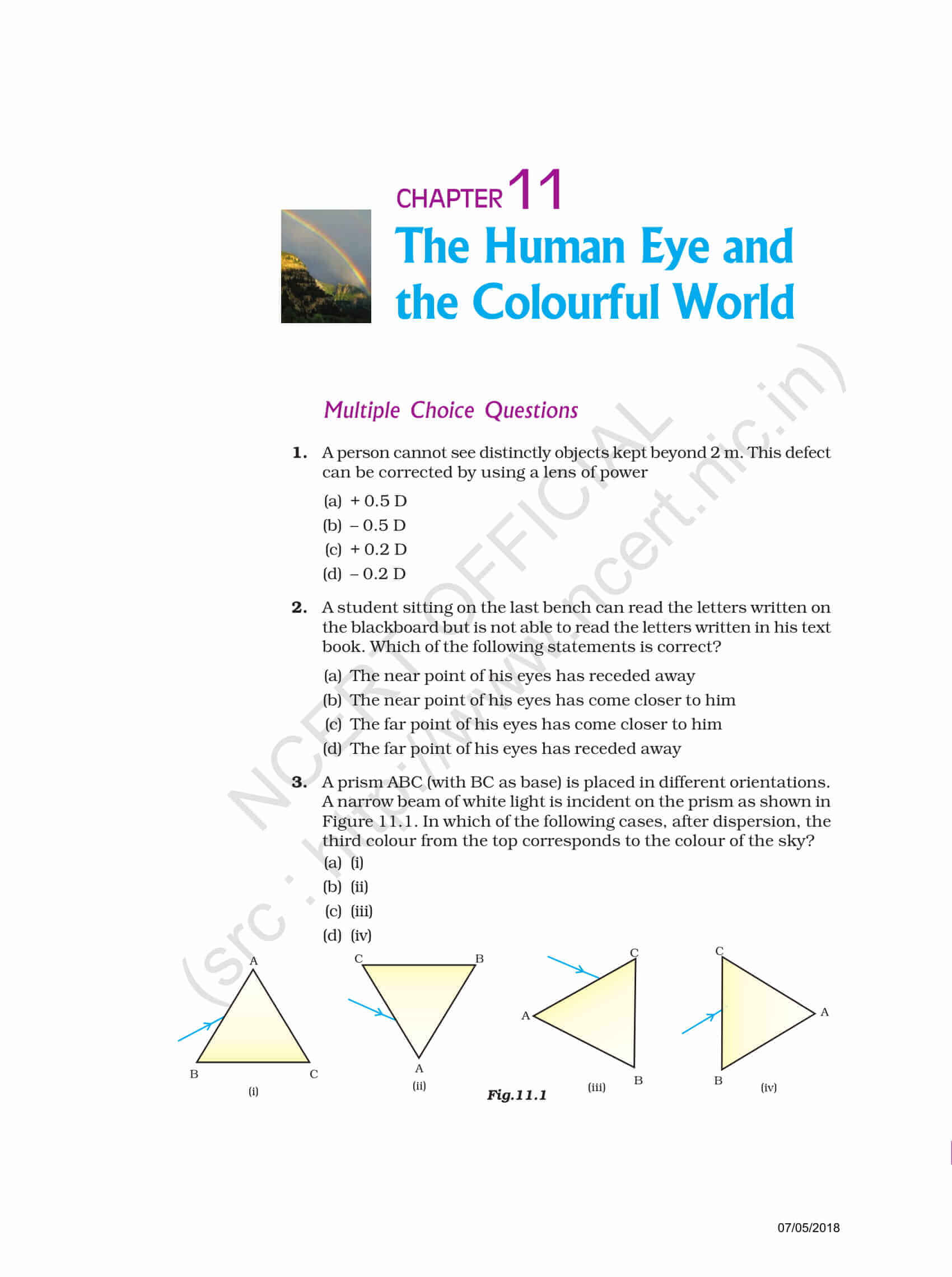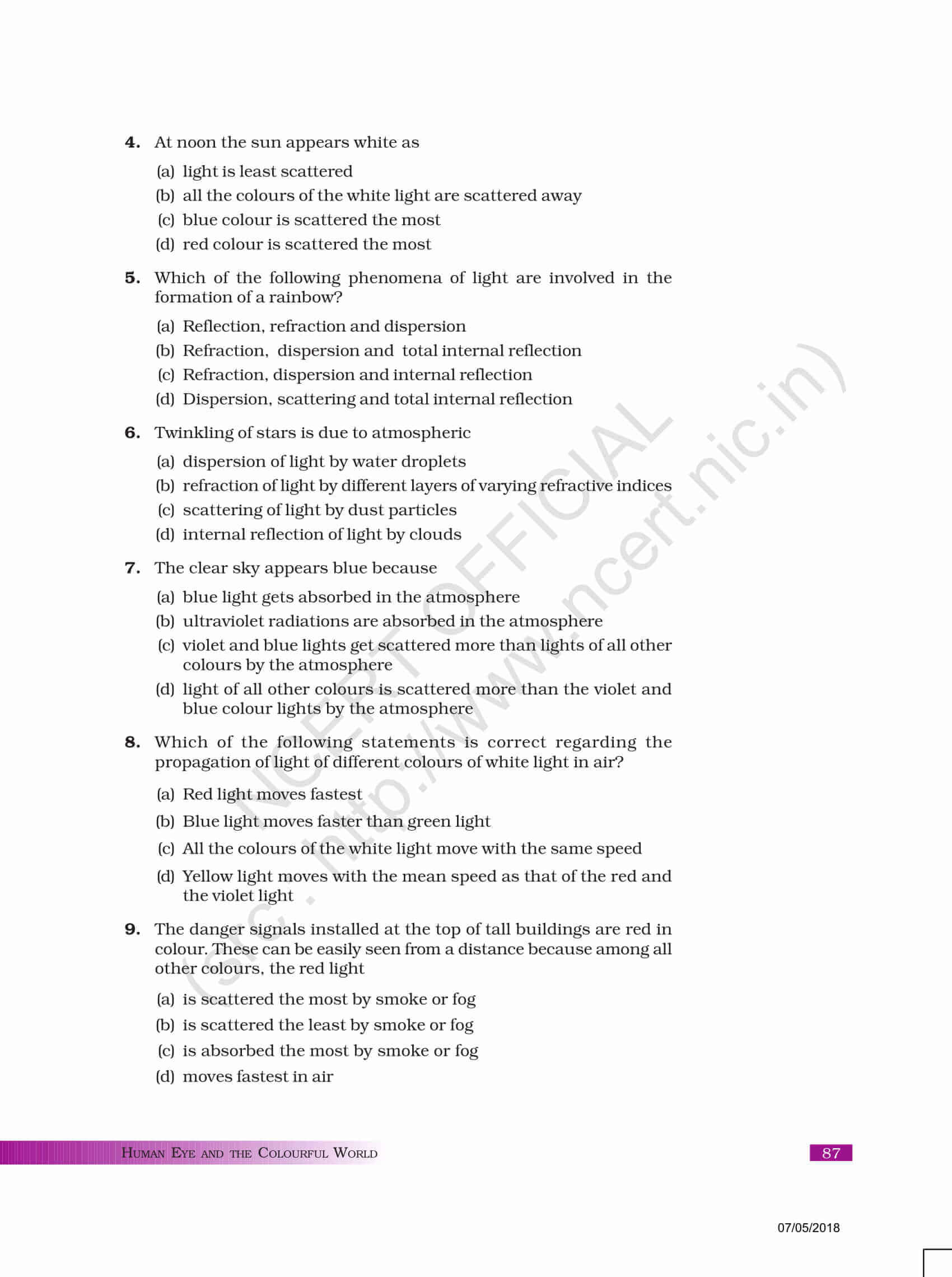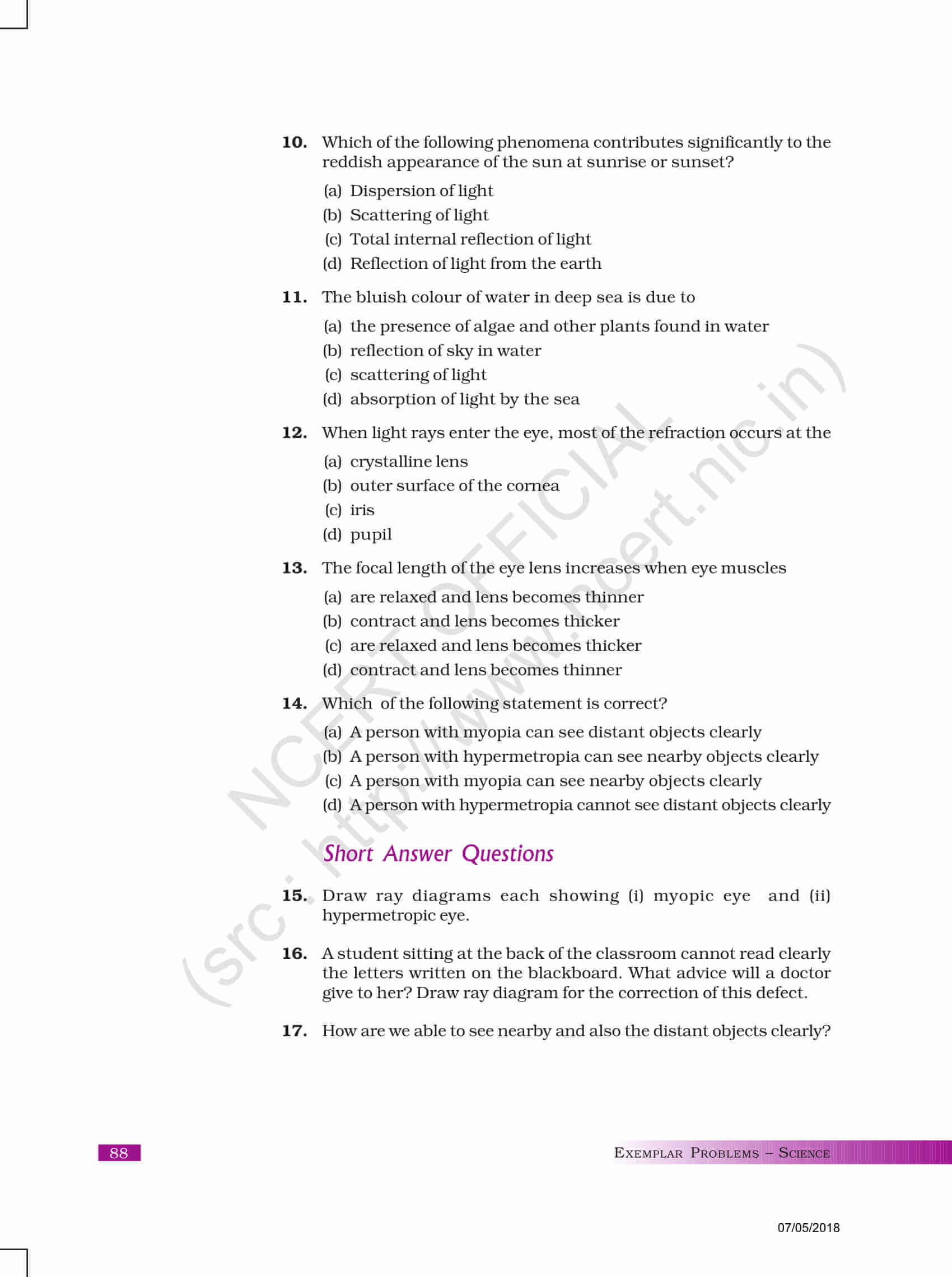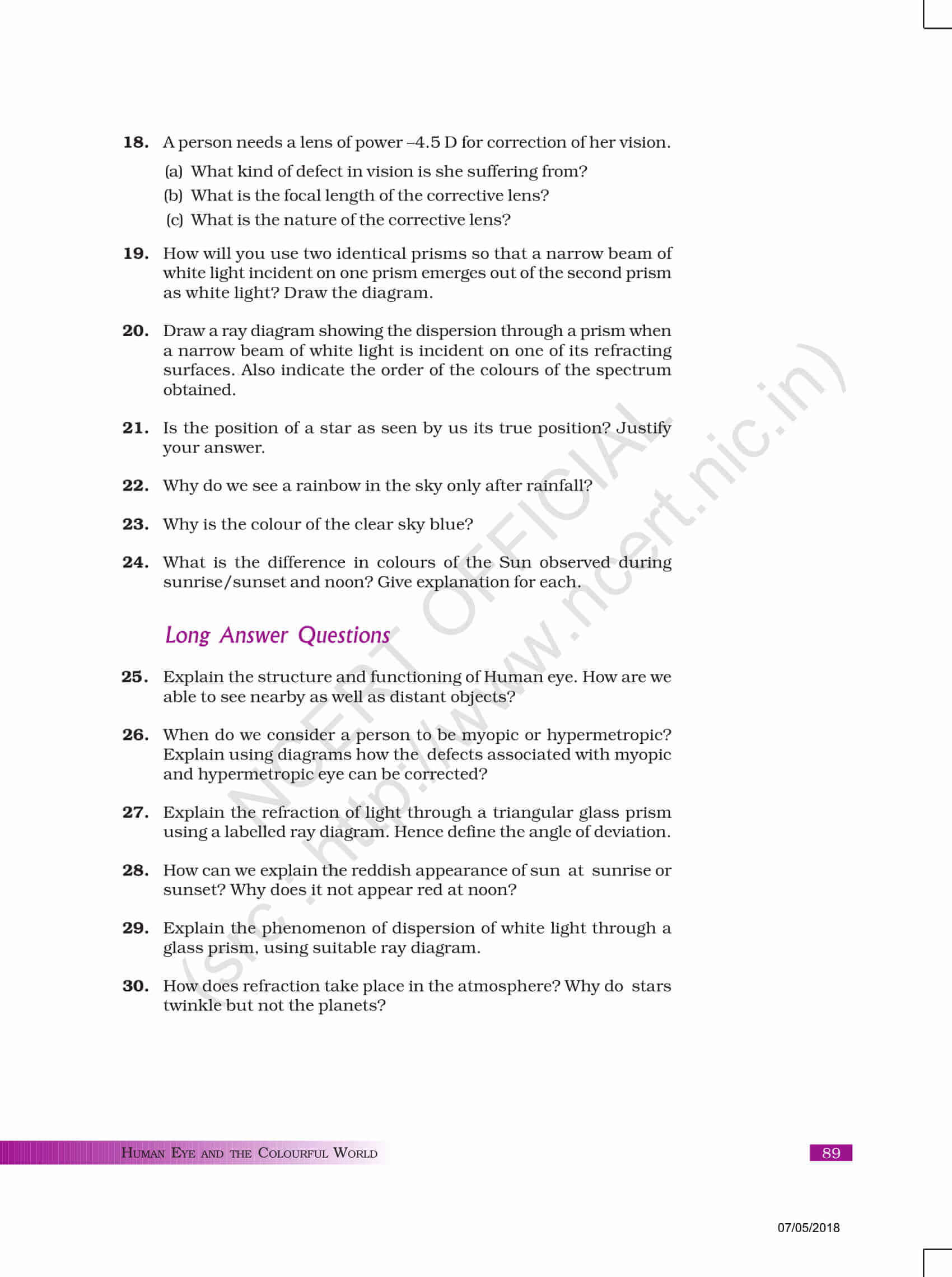 NCERT Exemplar Class 10 Science Chapter 11 Human Eye and Colourful world
All the Exemplar solutions present in this study material includes detailed explanations, more examples, formulas, tips and tricks, Important questions, MCQ's, Match the following and Short answer questions.
NCERT exemplar will help you understand the topic in a better way from the point of examination. This chapter is very important for the students who are dreaming of taking medical or other related courses in their future.
Topics of chapter 11 The Human Eye and The Colourful World
The Human Eye
Defects Of Vision And Their Correction Ex
Refraction Of Light Through A Prism
Dispersion Of White Light By A Glass Prism
Atmospheric Refraction Ex
Scattering Of Light

6.1tyndall Effect

6.2 Why Is The Colour Of The Clear Sky Blue?

6.3 Colour of the Sun at Sunrise and Sunset.
BYJU'S goal is to help the students in learning the concepts involved in CBSE syllabus without any difficulty. In the same course, BYJU'S are providing important CBSE study materials that will assist students in clearing all the concept thereby pass the exams with flying colours.
To know more about the BYJU'S study material and teaching methodology, visit BYJU'S website or download BYJU'S learning App.
Also Read